The other way to scan positive slides, or, why I kept my big SLR.
By Stefan Schmidt
Recently I was asked by my father if I was interested in having his slides from when I was young since he never watched them and was thinking about throwing them out. In truth it was his wife who triggered the question since she had found out that he already had dumped two paperbags worth of slides in a container. "Of course!", I said. And before I knew it I had two big boxes of slides delivered to my basement.
An idea began to form in my mind that I should do a book on my parents as a gift to them and my siblings. Obviously I needed to scan the pictures, but how? As it would happen a friend of mine recently had bought a Canon 9000F flatbed-scanner planning to do much the same thing as me. He graciously let me borrow it to scan the slides.
[ad#Adsense Blog Sq Embed Image]
I installed the software, brought out the oldest magazine with slides and started scanning. The positives were mounted in glass frames and somehow there was a lot of dust between the glass and the film itself. Also there seemed to be small droplets of moisture or rather, fat, on the inside of the glass. I scanned in maximum resolution to TIFF and was really disappointed with the result. Not only did each slide take about nine (!) minutes to scan, the actual focus was off as well. It turned out that the scanner could not focus above the surface of the scanners glass. Meaning that it was the dirty glass in the slides frame that got sharp, making all the dust appear "perfectly". Also, the picture got very pale colors and a really bad contrast. This simply would not do!
This is an example scanned in 4800 dpi. It's my father on a vacation 1965 on Sicilian. I was born in 1966…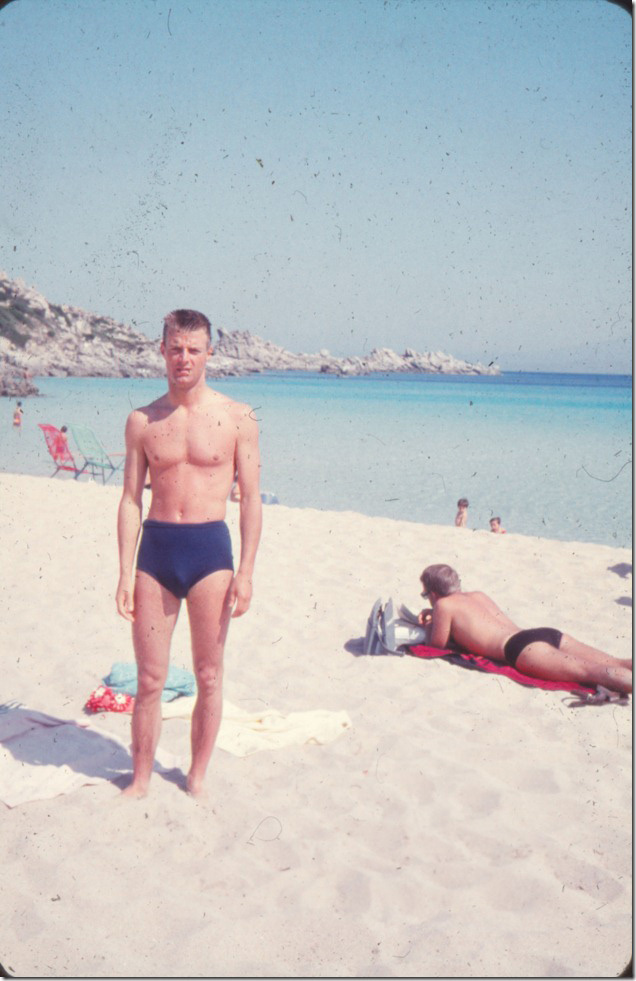 I was so very disappointed and my plan for a book seemed to vanish into thin air. In disgust I just stopped looking through the slides for several months. Instead I enjoyed taking photos with my spanking new OM-D and had a blast with it. Inspiration crept back again until one weekend when I realised that I had shot all through the summer with only my OM-D. The Canon 5D MkII and it's lenses had been untouched for nearly four months and I started to debate with myself whether or not to sell it all off. I was so pleased with my Olympus.
Then it hit me! I had a full sensor 21 Mpixel camera and a 100mm macro f2,8 that shot 1:1 magnification, surely I must be able to use that! I realized that some things would be very important to make this work:
1. I needed to make sure that the slide and the camera was placed horizontally and vertically correct and in parallel to each other.
2. I wanted a good source of light.
3. The light needed to be soft, diffused.
I ran down into the basement, took an A4 photo frame and stole the glass from it. (Yes I know, I'm impulsive when inspiration strikes…) I then went into the workshop and quickly nailed together a box from a board of tree. I put the glass from the frame into the box fixating it with wooden pegs and a wooden strip across the glass.
Next I took a piece of spare MDF-board and placed the camera at one end focusing almost as close as possible with my macro 100 mm to be able to measure the distance to where the box should be positioned. I used a square tool to draw 90 degree lines across the MDFboard to be able to fasten the box in parallel to the wooden fixtures I use to place my camera correctly. Behind the box I put a milky white plastic cover from our basement lamps as a diffuser. A Leitz slide projector at the other end of the MDFboard was my light source. I measured how high up on the glass the slide needed to be and put a small wooden strip across the glass to put the slide upon. The slide wanted to topple over and fall off so I added an elastic band across the glass, by the top of the slide, as well.
O'boy, was I exited to see if it worked!
I set the ISO to 320 since I find that this is the best base-iso for the MkII. I set the aperture to F 4,5 in apperture-mode. I set white balance to halogen (warm lamp). I set the self timer to 2 seconds. Finally I set the camera to show each taken picture for 2 seconds after each shot in order to see if I would need to re-shoot it with any exposure compensation. As always I shoot with RAW.
Deciding to shoot the same pictures as before I went for the picture of my dad. I used live view to be able to position the slide correctly and AF-ON to fine tune the focus. Then I shot the first exposure.
I was stunned! Just watching the 2 second preview I could see I was really on to something here, and when I zoomed into the picture it was so sharp that I cold see the actual grain of the film! Amazing! This is the sample from that shoot. Notice the difference in sharpness, contrast and color. Even though the resolution is lower than that of the scanned file above. Another amazing effect is that nearly all of the dust and speckles above are out of focus here and most of it is not even visible.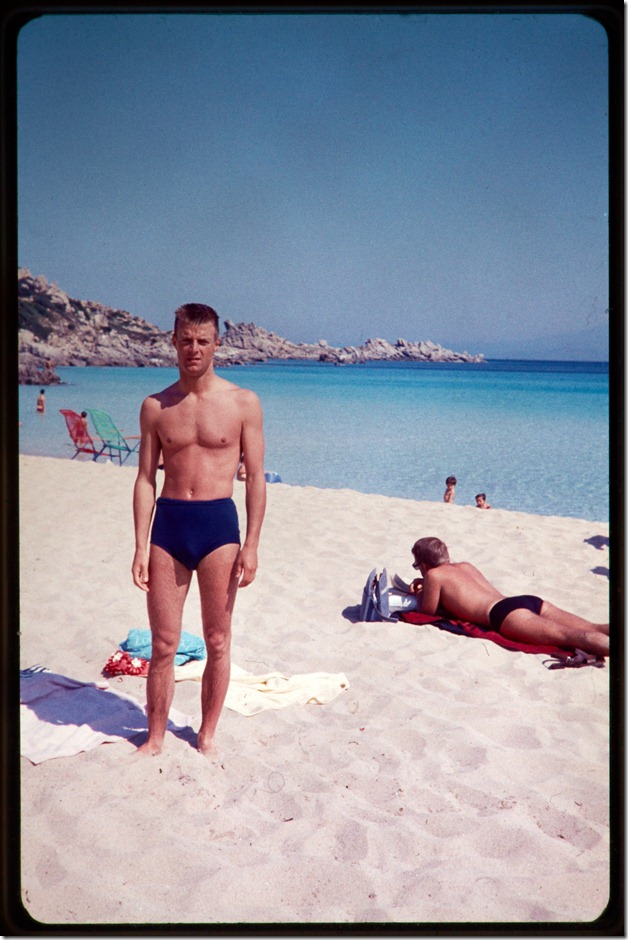 Frankly, I'm amazed that it turned out so well! When I developed this in capture one pro 6 i did not alter exposure or colors. I did not crop it either because I wanted to show that I get a piece of the frame in the picture when I shoot the slides. This is by design since I saw that there was a difference in thickness and size between old glass frames and Kodachrome paper frames etc.
Below is a picture from my first tests in daylight when I fixed my Lightbox in relation to the camera on the MDF-board. It was easier to do the measurements i daylight. Also I wanted to know if daylight provided even better color. It did not. When test shooting I had to cut out some black plastic and nail it to the box to block light from the sides to illuminate the slides from the wrong direction. Obviously I have no use for it in my basement but the picture gives a fair view of how my setup looks.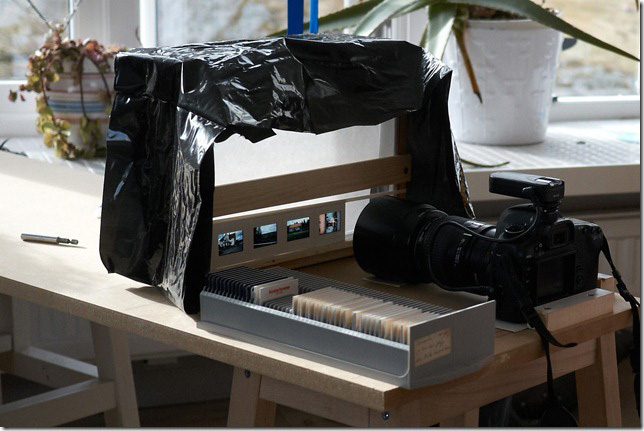 I would like to point out that shooting slides this way works best in a dark room. If there is surrounding light, scratches in the film or dust will be more visible. Also dust can be both white and dark if the slide is photographed in full daylight making a bit more tricky to clone away.
Here are som pictured from Venezuela that I "camerascanned" for a friend of mine ( he with the scanner by the way). I thank him for letting me mail them to you. Below are three pictures from Fuji Velvia 50. The pictures are very clean and sharp! They were taken 1997 during a two month trek and only a minimum of work was required on the raw-files (cropping obviously but also bringing back some details in the shadows because slides can have very hard contrast and dark shadows). My friend lugged his Nikon F3 with a winder and four lenses up and down the trails during those two months, along with 30 rolls of film, that is some seriously heavy gear.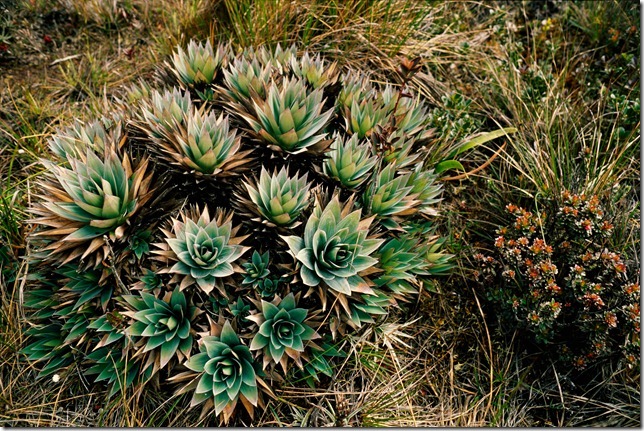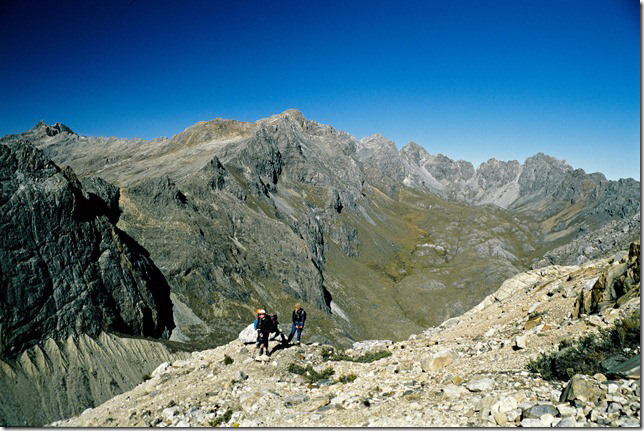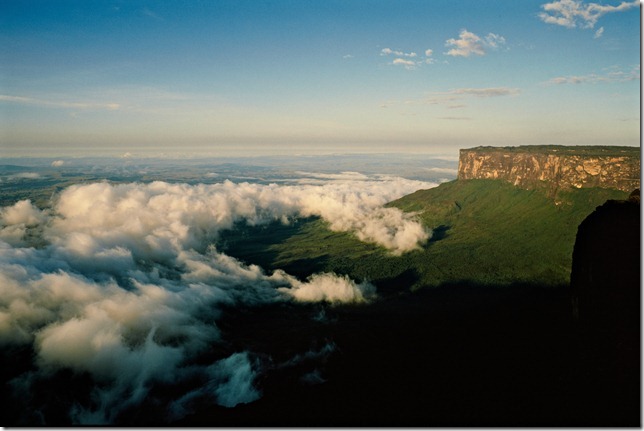 By now I have shot over 20 magazines with slides and it takes me about 30 minutes to "scan" two magazines with 36 slides each. Compare that to around nine minutes for each if I should use the canon scanner. I hope that this is something that you, or some of the readers of your brilliant blog will have use for. It sure has inspired me! Now I don't feel like selling my 5D MkII just yet. It has also inspired me to dig out my old Contax 167 and shoot some film knowing I that have a way to bring pictures with the character of the film into my computer.
Slides are easy to start photographing this way. Color negatives and black and white negatives works extremely well too but that is an article in itself. Especially when it comes to "processing" the negatives to get a picture on-screen that looks good. As always, thank you Steve, for running such an inspiring site. You make people want to contribute and share their experiences and that is a great thing in itself!
With my best regards
Stefan Schmidt