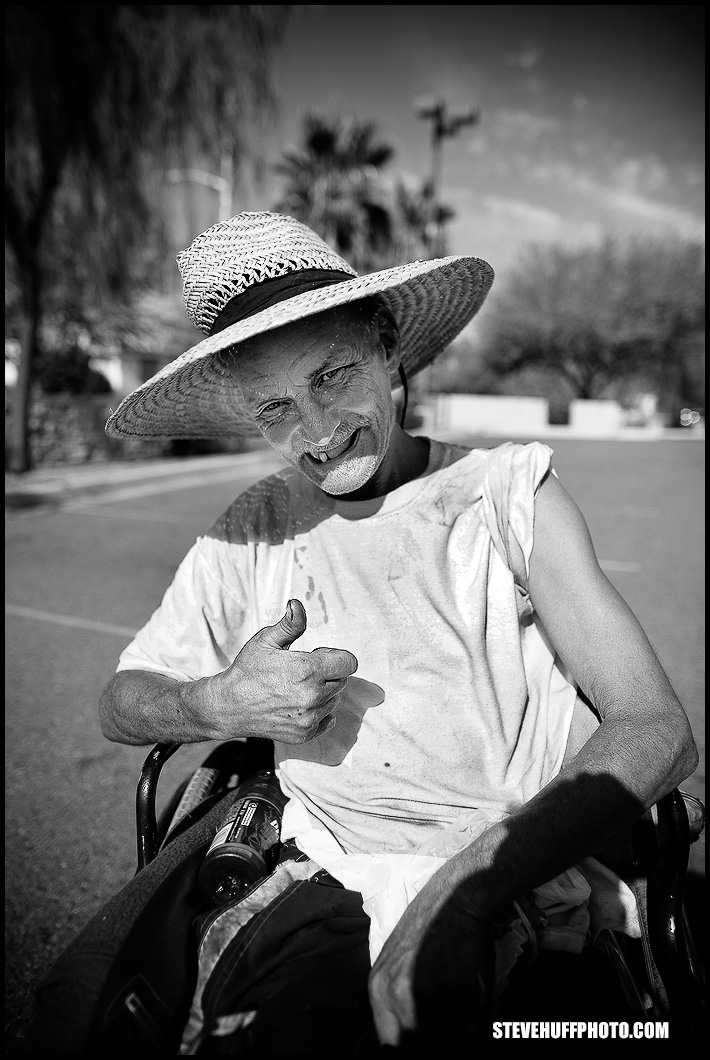 A Video about Love, Empathy, Caring, Sharing and Awareness. Homeless in Phoenix.
By Steve Huff
Most of you who have visited this site for years have seen these photos before. I am sure all of you have as they have been linked here for years, been in a couple of magazines, been in newspapers and did, at the time, what I wanted..to raise some awareness about the homeless epidemic in Phoenix AZ and other cities around the USA. I realized I never put these photos to video, so I decided to take them and talk about them while they are shown. Nothing new here, but for a few maybe it is.
Todays world is different from it was just 10 years ago when I shot most of these. Today I see less empathy in the world, and for me that is sad. I am a highly empathetic person and I truly feel and care for all living creatures, man and animal. It pains me to see when others are hurt, down, homeless or lost in life.
Through 2006-2008 I documented a few homeless people who I met in my then neighborhood during my walks, and I got to know them a little, met up with a couple of them more than once, and offered them food, water blankets and some even a little cash to help them get by another day.
These are their stories, told by me, how I remember it from 10 years ago. Shot mostly on Tri-X film. Next time you see a truly homeless person in need of help, try offering up some conversation, hear their stories and help them if you can. It makes the world a better place, and also gives you some great karma. Helping others should come natural. Anyway, enjoy the video.