A quick look at the "new' Polaroid Z340 instant print camera by Amy Medina.
So my quick thoughts on my new Polaroid camera…
It's a "new" Polaroid. I do have a few old-school "real" Polaroids… this one is not that. This is the z340, which is a digital Polaroid and instant printer. It uses something called Zink (Zero Ink) technology (uses heat on special paper) to create a smudge-proof 3×4 photo.
It is also a 14mp digital camera that saves to internal memory or an SD card. The files are somewhat like you'd expect from a half-way decent point-and-shoot, with usable results up to ISO 800 (mostly), though it does shoot at higher than that if needed. I like having the digital "negative" but at the end of the day, this camera is really about instant-printing… and that's the fun of it.
What I like:
The instant printing. Duh! LOL
You have the option to do it without borders or with the traditional Polaroid border (as seen in earlier examples from today – and below). There are also some other cheesy borders, but they are pretty useless. You even have the ability to upload two of your own custom borders to the camera (via SD card).
It takes about 45 seconds to print. It doesn't spit the photo out as quick as an old Polaroid does, but it takes less time to "develop"… once it's out, it's done, dry and will not smudge. I ever had two of my prints out in the rain today and they are 99% of what they were before they got covered with water-droplets.
Physically, It looks like an old Polaroid camera, but has a nifty digital screen on it. Wish it had a viewfinder thought. It reminds me of the old Polaroid Spectra.
It also has built-in editing, so you don't HAVE to print the second it takes the photo, or exactly what you already took and see on screen. You can shoot directly in B&W or some vintage color mode; You can also shoot in normal mode and then edit the picture after you shoot it and convert to B&W or one of the vintage color modes. You can also crop and reposition.
There are some basic camera functions… choose ISO or select auto, there's different metering options, EV compensation and bracketing, different focus modes, different size options, a macro mode, different flash settings, and there's also a digital zoom or intelligent zoom to choose from.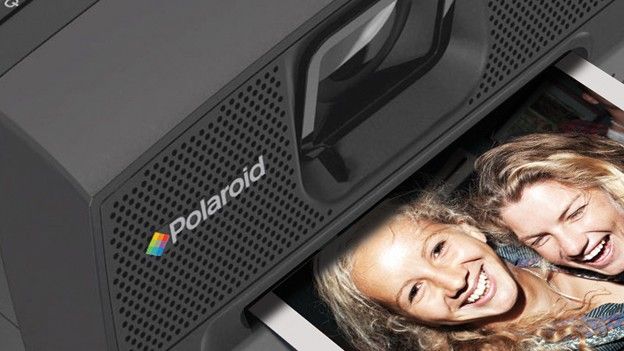 Print Quality:
You aren't going to use this to get the sharpest, most color accurate photos. The idea of it is to mimic an old Polaroid camera. Even when you shoot normal color prints (and the digital files will look typical to any decent pocket camera), there can be some odd color shifts. I've heard there is old paper and new paper but I don't know much about that yet… I used what came with the camera. Sometimes you get streaks. Extreme heat or cold will affect the paper.
I would call the quality of the prints somewhat unique. They have a pleasant soft appearance (that is still somehow sharp, if that makes sense) and reminds me of an old Polaroid film print. The black and white prints truly look like something out of the 60's or 70's (and there are two B&W modes… one more contrasty than the other). There's also a "LOMO" setting to get more saturated colors and a pin-hole effect, which is rather cool if you like that sort of thing 😉
What I think could use improvement:
Needs a real battery charger. The battery charges inside the camera and the whole camera has to be plugged in. However, I wouldn't lose this feature as it's nice if you're just printing (which eats up battery life). It just needs a separate battery charger too. And while Polaroid is at it, they could make the battery and battery compartment a little easier to deal with. Getting the battery out isn't all that easy.
Zink paper could be a little cheaper I think, even if the camera is just a bit more upfront. Currently, they end up costing about 60 cents per print.
I'd love to see a viewfinder on the camera. The camera is shaped to hold up to the eye, but you can't really do that.
More "vintage" color options. The ones to pick from are a bit limited. Some customization of them would be nice.
Make the AUCTION MODE shoot at a higher resolution, and call it PHOTO BOOTH. People aren't going to use this camera for product photography… that's not the audience. Being able to use it like a photo booth with proper size photos would be AWESOME! If you're wondering what I'm on about here… easy. This "Auction Mode" shoots 3 or 4 images and combines them onto one photo. Their idea in the manual is for selling stuff on ebay, so they limit the resolution to 640×480 for each photo. I instantly saw this as a photo booth opportunity… and it can work that way currently, but the photos aren't clear enough when printed because of the resolution limit!
It needs a proper power button. The one on the camera doesn't feel like it will hold up to the test of time. The other buttons all seem fine.
And lastly, if I choose to shoot with the official Polaroid border, the LCD should show me that, or at least the correct crop. Now, I'm pretty good at judging and guessing, but it doesn't ALWAYS work out 100% of the time. When the paper costs what it does, I'd like to know what it's going to look like ahead of time. At the very least, they could offer an option to turn on guidelines in the display (they already have an option for a rule-of-third overlay).
Overall…
It's just a FUN camera… which is really what it's meant to be. I posted some photos earlier today which I'll include again at the bottom of this article to give you an idea of how it might be used in today's modern age. I can also imagine at a family gathering it's going to be a blast. I can't wait to bring it to my in-laws in a couple of weeks! I also like the idea of giving photos to random strangers (which I did today). I'll be giving more thought on other ways to use it creatively, but I've already had a great time using it in just 24 hours. We are a society losing tangible things — mp3 instead of CDs/tapes/albums — PDFs instead of books — and digital files instead of printed photos — I like the touchy-feeling instant nature of this, married to modern technology. It's just neat.
First shot is just a picture of some of the prints I made, followed by a collage of the digital files straight out of the camera.
Printed Photos (no border)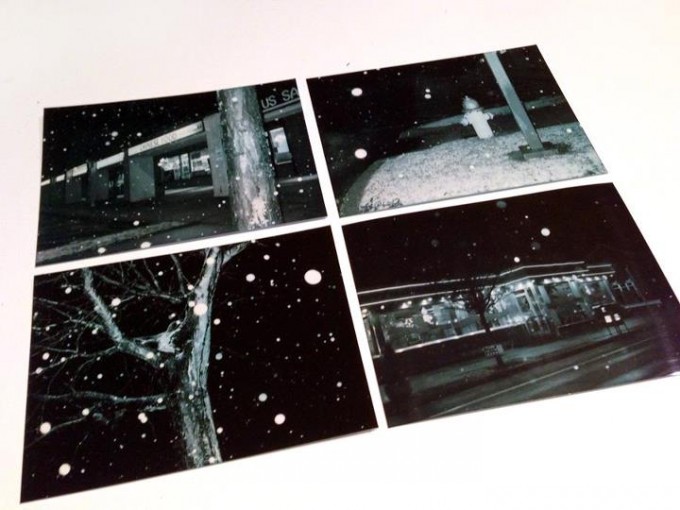 –
The digital "negatives" that came straight out of the camera, most at ISO 800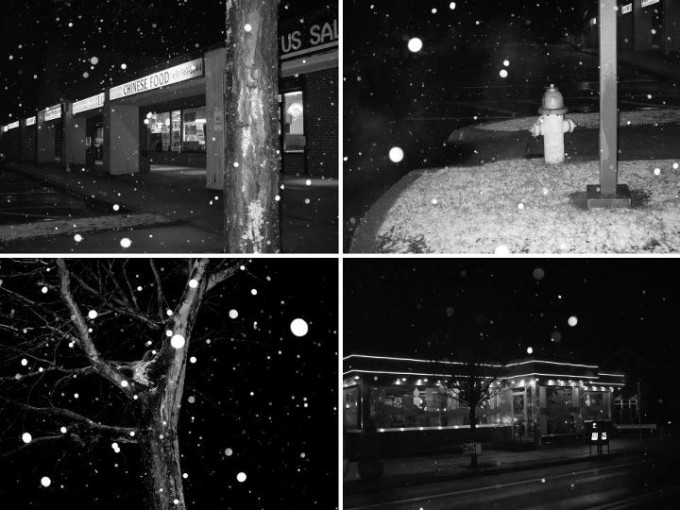 –
The next two are photos I took today with my Fuji XE1, incorporating the Polaroids I had taken into the shot.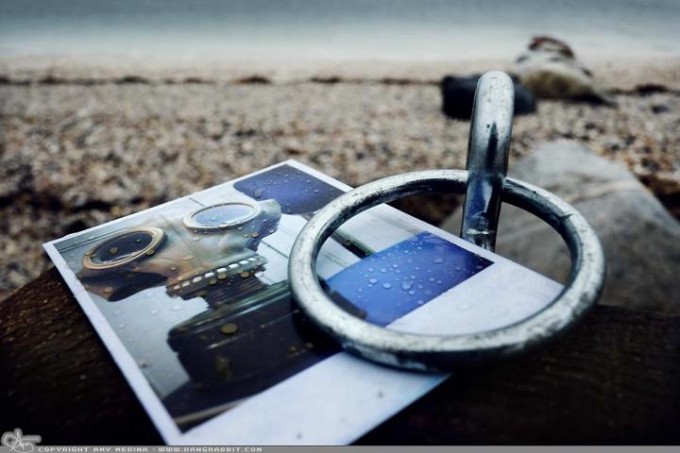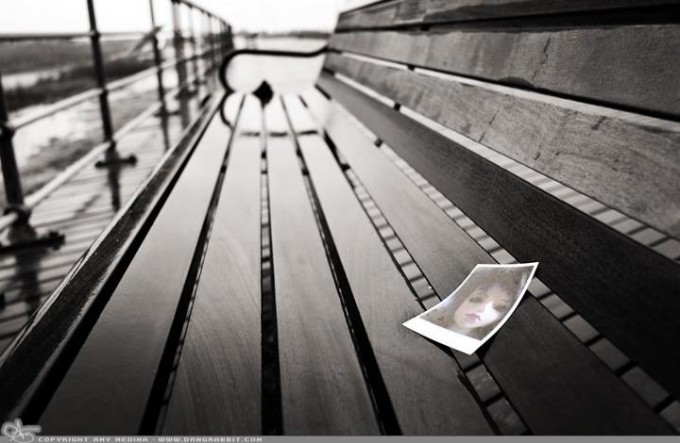 LINK TO SEE PHOTOS BIGGER: You can also see all photos HERE
Feel free to ask any questions… follow me on Facebook (for my Picture-A-Day project and other photography related things). More links below to other ways you can follow me.
My website: http://www.DangRabbit.com/Photography
Twitter: http://www.twitter.com/DangRabbit
Google+ http://gplus.to/DangRabbit