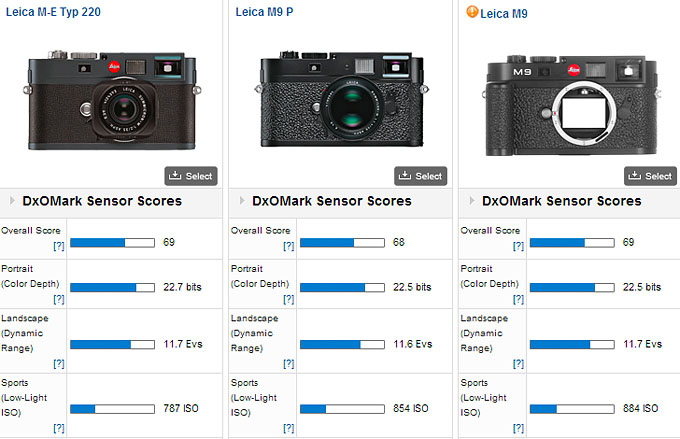 DxO Leica M 240 test coming within a few days as per DxOMark
Just received this email from DxO as it seems they became aware of the post a made a couple of days ago regarding the M9 sensor and their results. (I defended the M9 as a capable tool with astounding IQ). In any case they tell me their M 240 tests is coming in the next few days and my guess is that it will test very good simply due to the fact that the way they test is best suited for a sensor like the one in the M240. So for those who follow these things, keep an eye on DxO over the next few days.
Message:
"Dear Steve,
Thank you for the interest you have shown in DxOMark and particularly
in the tests we carried out on the Leica M9, M9-P, and M-E. 
As you rightly observe, we promote our tests as giving photographers a
clear idea of the image quality of their cameras compared to equipment
of the same class or equivalent technology. 
We wanted to use these tests to analyze the quality of the CCDs of all
three cameras in order to compare them in the near future with the new
CMOS sensor of the Leica M. 
The results will be available within the next few days. 
Stay tuned!
Sincerely yours,
The DxOMark Team"