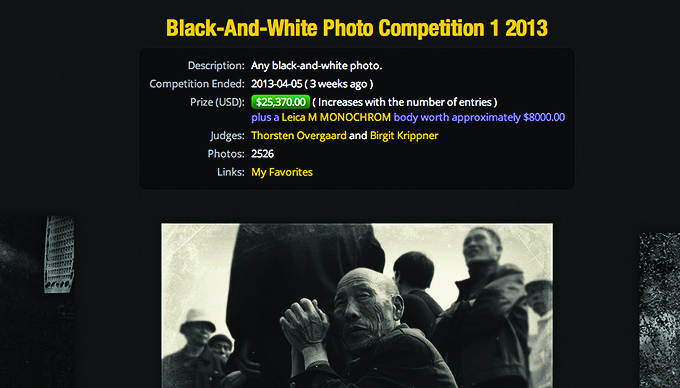 And the winner of $25,000 and a Leica Monochrom is…
Many of you have been waiting for it but today I-SHOT-IT.com announced the winner in the premium B&W photo contest I wrote about a few weeks ago and wow, what a shot. You can see the winner and the others who received a "Mark of Excellence" by going to their page HERE.  Many of you entered and I am not sure if the winner came from this site but man what a prize!! $25,000 US dollars and an $8000 Leica Monochrom is HUGE!!!!
They already started the next premium B&W contest as well as a few others with other great prizes. The full list of current contests and prizes is HERE. 
UPDATE: The winner did find out about the contest from my site!!! How cool is that! CONGRATS!!!