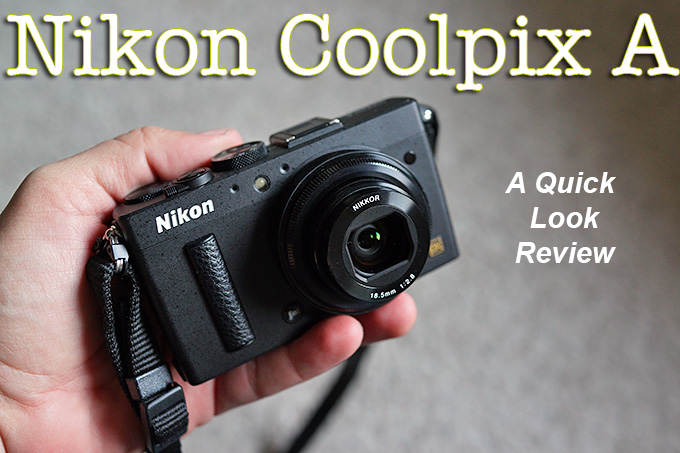 The Nikon Coolpix A Quick Review – Amazing quality in the palm of your hand
You can buy the Coolpix A at
Hello to all! Welcome yet again to another one of my "Quick Reviews". What is a "Quick Review"? Well, basically it means that I have only had the camera less than one week, and in the case of the Nikon Coolpix A, 5 days with 4 days of use. When I only have this small amount of time with a camera I do not pretend to be an expert on it and write a 5000 word review (only a 3700 word review, lol), instead I will give you my thoughts after a few days of use. I feel it takes 2-4 weeks to really use a camera and get to know it fully so for that reason this is a quick review. I can indeed tell you that this camera review could have easily been called "The Camera I Expected to Hate PART 2" because yes, like the Nikon V1 I reviewed a while back I expected to dislike the A, which is why I was not going to review it in the 1st place. I have to stop doing that because guess what? I really like the Coolpix A:)
I originally saw the Coolpix A when it was just freshly released and someone let me handle it for a few minutes. I walked away with the impression that the AF was very sluggish (I did not know it then, but the camera I tested was in Macro mode which slows down the AF dramatically) and the fact that the camera did not have a built in Viewfinder made me feel it was not worth the $1098 asking price. After using it for 4-5 days I can state that my mind has somewhat been changed on this little guy, almost to the point where I prefer it in some ways to the Fuji X100s (but not in every way). I am about to tell you why and how that happened so read on, I promise it will not be too long.
Click the image for a larger view. This one is at f/2.8, ISO 100
I was in the grocery store when I saw this smiling boy who appeared to be the happiest kid on the planet. I pulled the Coolpix A from my pocket and snapped the picture. Even at 28mm I was able to capture the scene and the moment, thanks to me having a camera on me.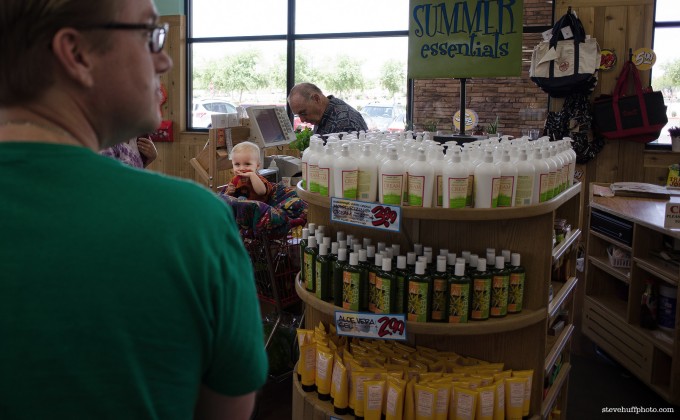 What is the Nikon Coolpix A?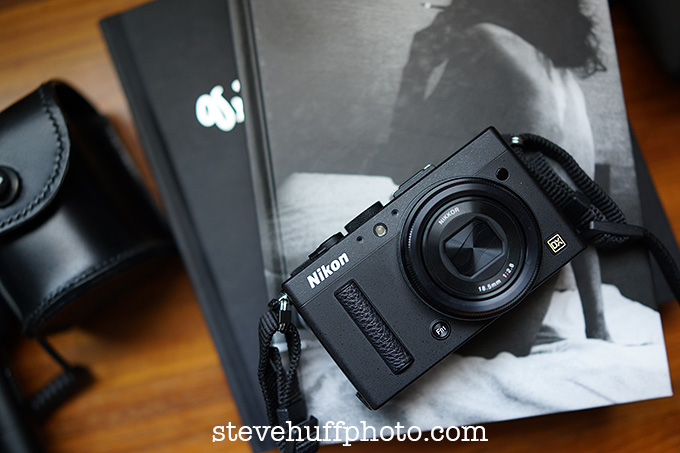 So what is the Coolpix A? It is a damn small and damn cool little 28mm camera that puts out quality MUCH bigger than the size of the body suggests! But really…
The Nikon Coolpix A is Nikon's answer to the APS-C sized sensor cameras like the Fuji X100s, Canon EOS-M (which I was NOT a fan of AT ALL), etc. The Fuji X100s is $1299 and has an amazing built in OVF/EVF as well as a sleek retro style with beautiful output. The X100s feels like a serious camera. The Nikon Coolpix A looks toy like on the outside at 1st glance but on the inside it is filled with an amazing and large APS-C Sensor and a fixed built in prime 28mm f/2.8 "equivalent" lens that is indeed quite special for a camera of this size.
The build of the Coolpix A is SOLID and feels very nice in the hand. In other words, it does not feel like a cheap point and shoot though it may have a cheap-ish looking P&S design. Below you can see it is pretty much a boxy slim shape. I included shots of the top, back and front. It is sure not ugly and many will love  the boxy shape. Others will feel that it looks like a Point and Shoot. I am in between. I kind of like it though admit it could pass for a $400 Coolpix in looks.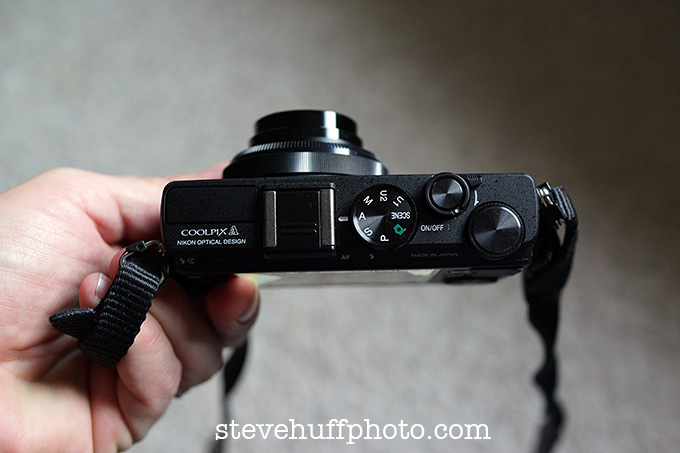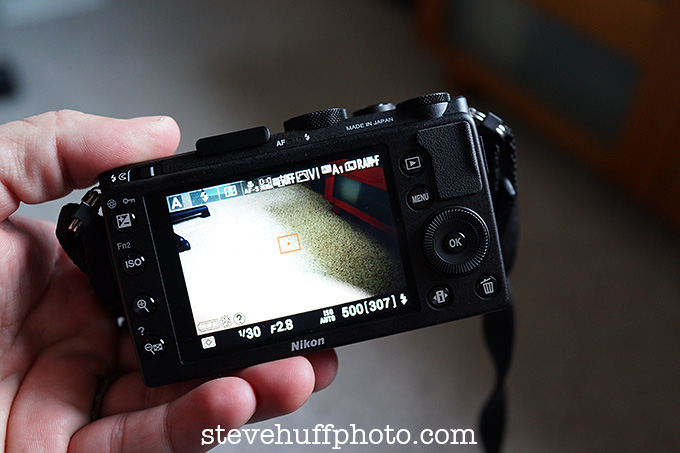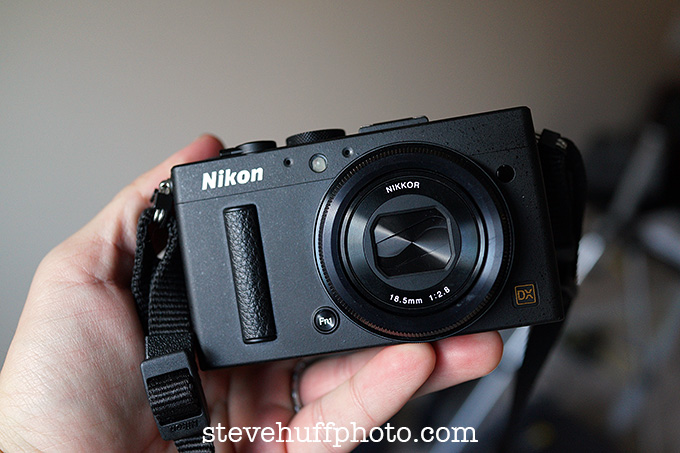 The main draw to this camera is not only its 16MP APS-C sensor, but the fact that it can fit in your pocket. This is truly a supercharged high power pocket cam to challenge the much smaller sensor (but fantastic) Sony RX100. What I also like about the Coolpix A is the controls. You have your mode dial up top, another dial to change aperture of the included 28mm f/2.8 prime built in lens and plenty of buttons and another dial on the back to control whatever else you need to control.
When I 1st took the camera out of the package and installed the battery I immediately turned off Noise Reduction and set the camera to JPEG and RAW to see how it did with each. I soon discovered that shooting at f/2.8 using the macro mode (which is activated on the left side of the camera via a button/switch) I was able to get some decent out of focus rendering and yes, to me, the Bokeh is quite pleasant. I turn off all NR on every camera I use as I feel Noise Reduction only smears the details and makes your images look like MUSH, and the Coolpix A was no exception in the test shot I took at ISO 1600-3200. I feel the output looks much nicer without any noise reduction added. Today's sensors can do quite well in just about all lighting situations. Low light is no longer a DSLR game and neither is gorgeous colors and shallow DOF. Nikon seem to always be on their game when it comes to color and auto white balance.
ISO 100, f/2.8, Macro Mode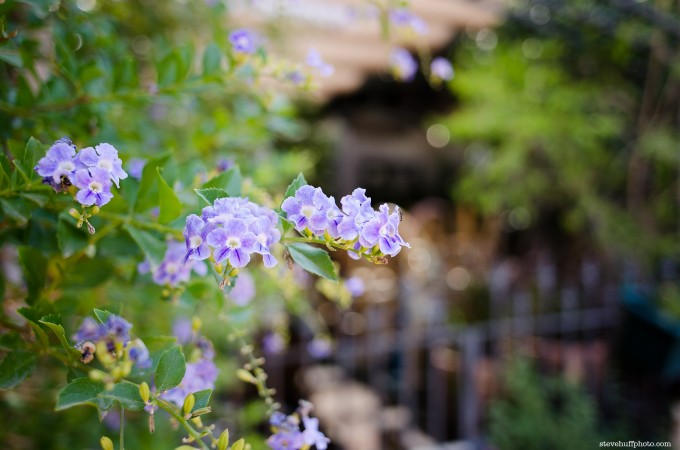 The camera is pretty much loaded with everything you could ask for. Below are the full specs of the Coolpix A:
DX-Format CMOS Sensor – This is the big deal..a pocket camera with a huge sensor!
Large APS-C size sensor–the same one used in Nikon D-SLR cameras–features a resolution of 16.2MP. It works with the EXPEED 2 image-processing engine to produce sharp image quality, high ISO sensitivity up to 25,600 equivalent, and low noise. The processor manages image data with high speed and accuracy while preventing the generation of excess heat. With the removal of the optical low-pass filter, the COOLPIX A is able to capture images with exceptional sharpness and extremely fine detail. Micro-lenses located above the sensor are arranged to produce natural, edge-to-edge sharpness
28mm f/2.8 NIKKOR Prime Lens – I found the lens to be insanely sharp, even wide open and with superb colors straight from camera
Despite its small size, the fine optics of this ultra-compact 18.5mm (35mm equivalent: 28mm) f/2.8 wide-angle NIKKOR lens are specially designed to deliver exceptional edge-to-edge sharpness, smooth tonal gradation, highly effective spherical aberration and coma correction–for consistent quality throughout the entire frame. Capture images comparable to those taken with D-SLR interchangeable lenses. The lens has an ultra-compact configuration of seven elements in five groups, as well as a seven-blade iris diaphragm for sharp detail at the focus points and pleasing background blur in the out-of-focus regions of the image
3.0″ LCD – LCD is beautiful, easy to use and I was able to frame and shoot in sunlight
Featuring an integrated panel and glass structure, the large 3.0-inch, 921k-pixel TFT LCD monitor remains viewable even in bright sunlight. The structure minimizes reflections and decreases light loss for clearer visibility, while providing a wide viewing angle. The LCD features 9-level brightness adjustment and offers approximately 100% horizontal and vertical coverage
Comfort and Control – When shooting it feels and looks like a Point and Shoot, nothing fancy. I wish it were slightly longer for my use.
The buttons, dials and switches on the camera have been designed and arranged to afford maximum comfort. Manual options like focus ring adjustment allow you to wield precision control over your compositions. Most of the operation system and the GUI are consistent with Nikon DSLRs. The camera features a tough aluminum alloy frame with a top surface covered by magnesium alloy for greater durability.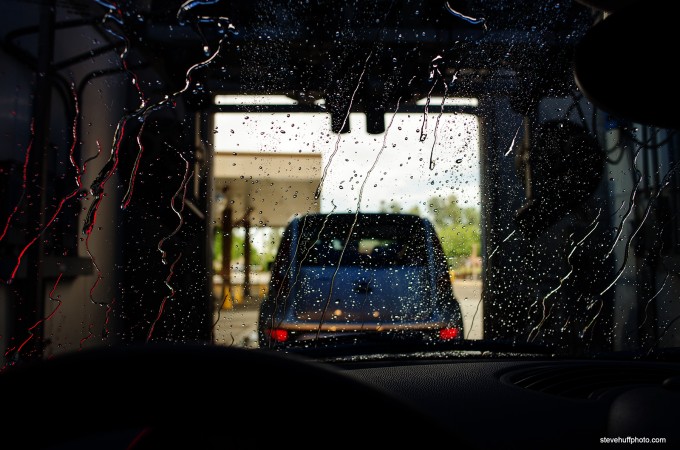 Exposure Control – Mode dial makes it easy to control manual features
You can control the COOLPIX A exposure options with the same operating system used by Nikon DSLR cameras. The Mode dial makes it easy to choose from AUTO, P (with Program shift), S, A and M exposure control modes, as well as two of your own personalized setting configurations: U1 and U2. For still photos, exposure compensation is +5 to -5 in 1/3 steps, while for videos, it's +2 to -2. AE lock, AE bracketing and manual with exposure bracketing are also available
Autofocus – I found the AF to be a teeny bit on the slow side. Not horrible, but not Olympus OM-D fast. No Phase detect.
Contrast-detect AF with the following focus-area selections: Face-priority, normal area, wide area and subject-tracking AF
Manual Focus Operation
In addition to autofocus operation, the COOLPIX A has a manual focus ring for when you want to take creative control DSLR-style, with the ability to alter the focus plane slightly forward or backward. This can be especially helpful in macro work
Full HD Movie Recording
Capture Full HD 1080p videos at 30fps with stereo sound. The subject-tracking AF feature keeps even moving subjects in clear focus. By connecting an HDMI cable to the camera's HDMI mini port, you can output the movie to an HDTV for playback. The HDMI output provides the following resolution options: Auto, 480p, 576p, 720p, 1080i
Continuous Shooting at 4fps
To help capture fast-moving action, the camera can perform continuous capture of full-resolution (16MP) images at up to 4 frames per second, for a maximum of 26 shots (when image quality is set to NORMAL)
Picture Control – The typical color settings, all worked well but shoot RAW for best performance
Choose from six settings: Standard, Neutral, Vivid, Monochrome, Landscape and Portrait. When you desire further fine-tuning, you can manually adjust the sharpness, contrast, brightness, saturation and hue. The settings can be saved for future use
Auto White Balance – The AWB of the Coolpix A was excellent, beating the new Leica M easily
In order to determine an ideal white balance, this feature precisely analyzes scene color and brightness information. Select normal to render white as pure white, or choose to render the warmth of ambient, incandescent lighting. White balance bracketing is also available
Virtual Horizon – always nice to have this feature as you will know when you are 100% level
The in-camera virtual horizon feature can detect and display horizontal inclination on the LCD monitor. This function is especially useful when shooting subjects such as still lifes, landscapes and architecture
Wi-Fi via Optional WU-1a Wireless Mobile Adapter
With the optional WU-1a Wireless Mobile Adapter connected, you can wirelessly transmit images taken by the COOLPIX A to a smart device with Wireless Mobile Utility installed, allowing you to share your photos and videos via email or social networking services (SNS). Additionally, you can use your compatible smartphone or tablet as a remote shutter release for the camera while using the device screen as a monitor
ISO 100 f/2.8, straight from camera colors, which Nikon is always good at.
I went to a pet store to pick up some food for my dog. They were having adoptions of homeless and unwanted dogs. This poor little guy..hope he ended up getting a home.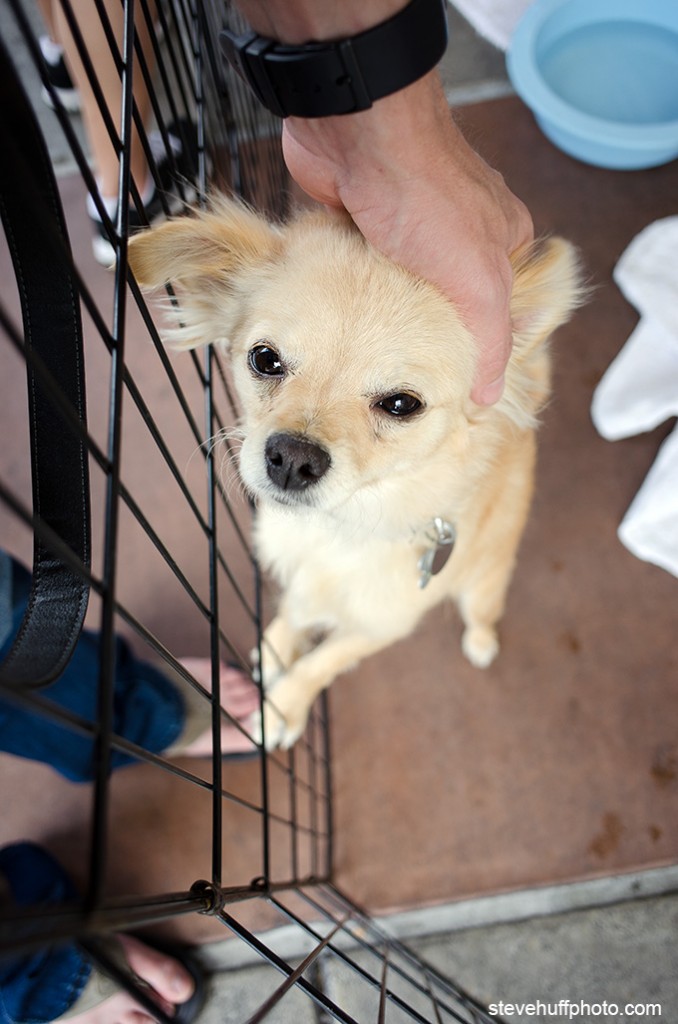 So tell me about the image quality, focus speed and high ISO! 
With a camera as small as the Nikon Coolpix A you have to wonder if it can actually give you DSLR or even Fuji X100s output. Coming in at $200 less than a Fuji X100s you are losing the EVF/OVF, Retro Style, and you swap a 35mm equivalent f/2 lens for a 28mm f/2.8 so your field or view will be on the wide end of the spectrum. Before spending $1100 on a camera such as the "A" make sure you are comfortable only having a 28mm equivalent lens on board. If you are comfy with that then you are in for a real treat as the only weakness I have found is the whole "no EVF/OVF" problem and the AF being slower than most other cameras in the mirrorless segment.
The Image Quality – Details/Sharpness
This can not be faulted. While I only had 4 days of shooting with it (and not full days either) I can state with 100% fact that the lens/sensor combo on the A is FANTASTIC, in fact, I give the Coolpix A and "A" in this area. The quality, even wide open, challenges what I have seen coming from a Leica M9 and 28mm Elmarit in regards to sharpness and color. No, this is not full frame but in the 28mm (or equivalent) world this is about as good as it gets. Take a look at the shot below which was taken at f/4 on a full sunny day in Scottsdale AZ. You can click it for the full size but I have also put a crop below it.
Click image for the full size from RAW file – it is insanely sharp. I have put two 100% crops below the image as well.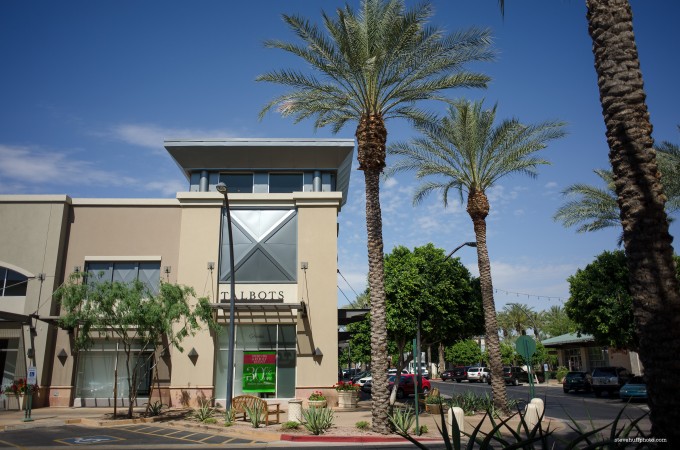 –
Razor sharpness – really too sharp!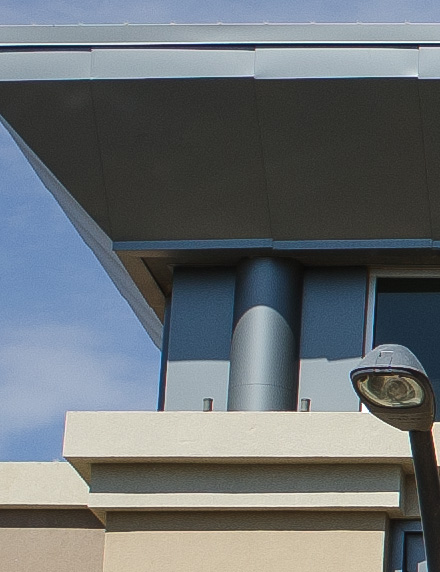 –
A crop from the bottom left corner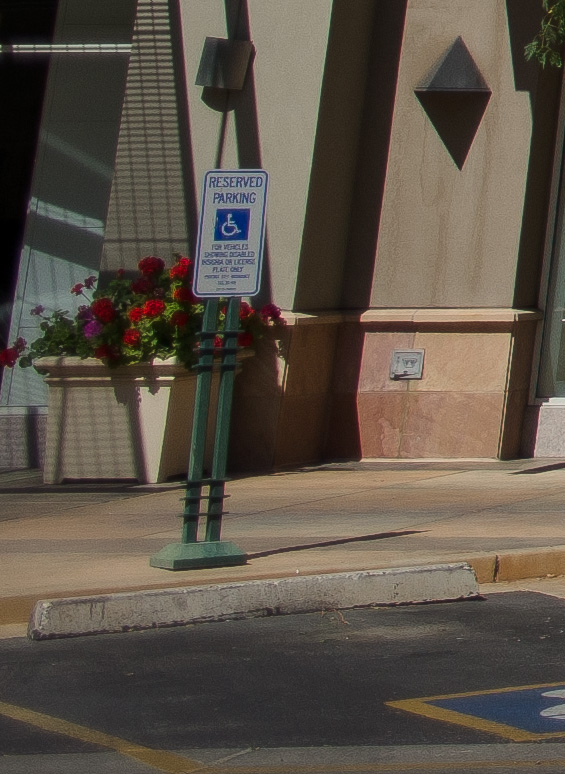 –
Also, at f/2.8 this lens/sensor combo can give you some nice color and depth as well as sharpness and micro-contrast. Image below at 2.8 in very contrasty conditions with a crop below it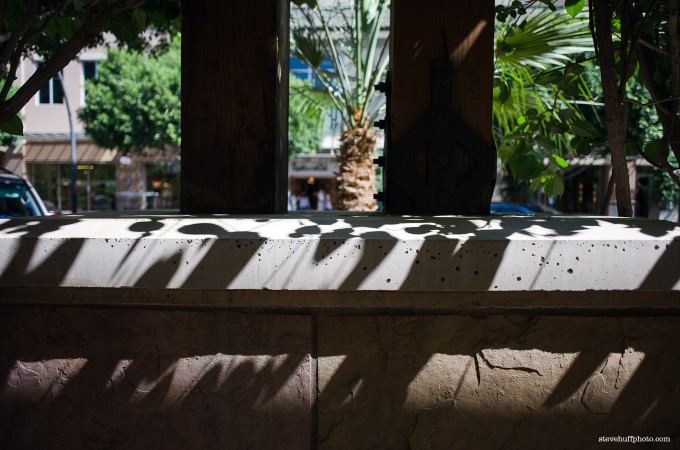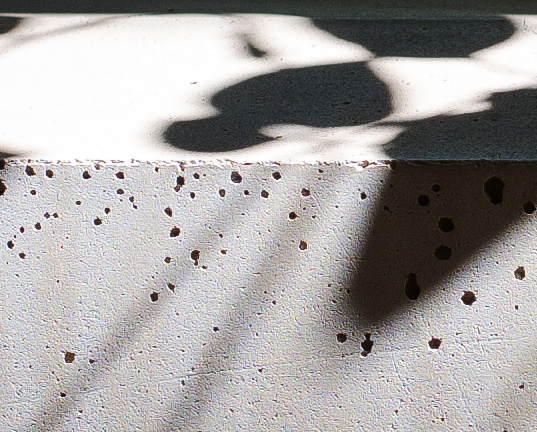 So this lens has the goods, even wide open unlike the Fuji X100s which is soft at f/2 and sharp starting at 2/8 but razor sharp by f/4. The Nikon lens here fantastic.
Focus Speed
The AF of the Nikon Coolpix A is decent but not blazing. It is about on par with the old X100 and the latest firmware updates. The Olympus OM-D is quicker, the Sony RX100 is quicker and the X100s is quicker. The "A" is on par with the full frame Sony RX1 when it comes to AF speed. Not bad, but not amazingly fast. One thing that irked me before I realized there was a dedicated Macro button the camera was the minimum focus distance in standard mode. I could not get any kind of close focus whatsoever so make sure you set it to Macro when you want to shoot up close. IN fact, they should not call it "Macro" mode as you can not do really close up shooting. It should be called "Close Up" mode. Still, I am happy they have this mode as it allows me to get pretty close to my subject about 4″. Normal mode has about a 20″ limitation for close up. 
Auto focus in low light is a bit slower than the day of course. I have had it hunt and miss focus. If Nikon had put in an EVF and had super fast and accurate AF this could have been a game changer of a camera.
High ISO Capabilities
The Nikon Coolpix A is up there with competing cameras when it comes to higher ISO. If you stay at 3200 or under you will be just fine shooting just about anything. After 3200 you may object to the noise, or you may not. Still, these days most APS-C cameras provide such good low light and high ISO shooting capabilities that we need not worry about these things anymore. I rarely go over 1600 and I shoot in all kinds of light. WIth the wide angle of the "A" and an f/2.8 aperture we can get away with hand holding the camera at a slower shutter speed than even a Fuji X100. No issues. Below are a few high ISO samples without any Noise Reduction added. The 1st image is a B&W from the camera. When you click on them you will see the ISO they were shot at embedded on the photo and I go up to 6400.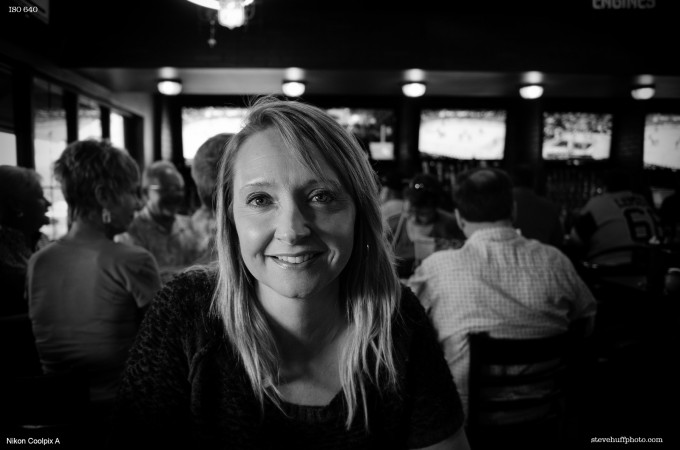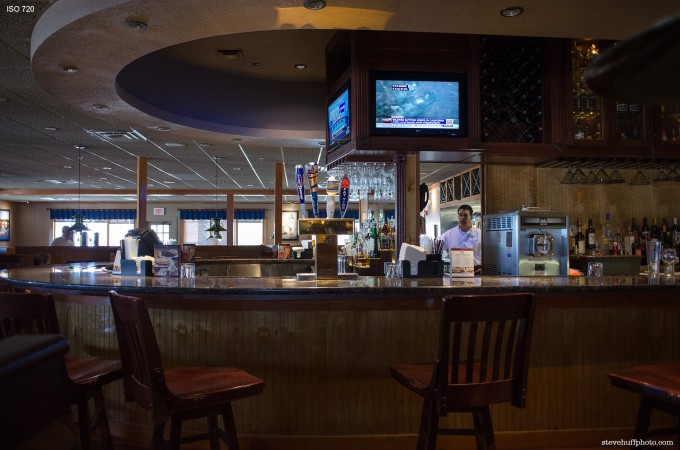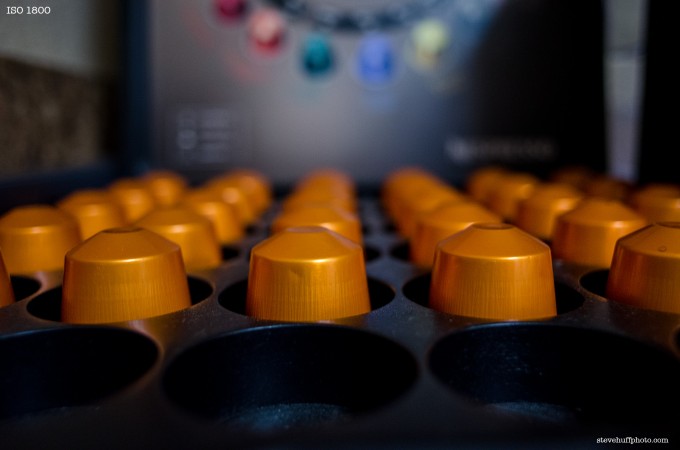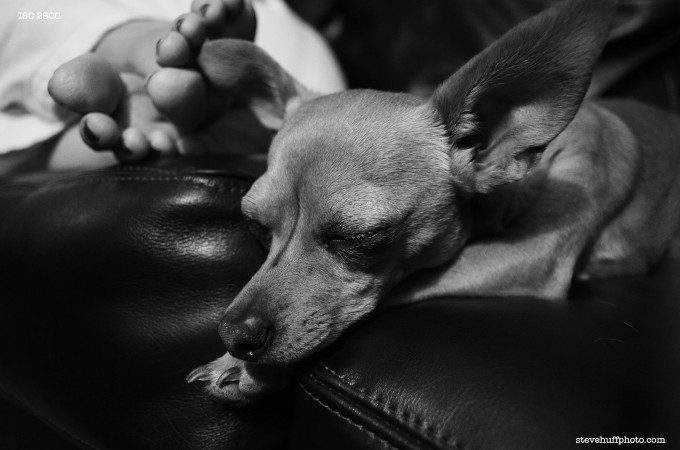 and below is a full size file at ISO 1250 which was taken in my kitchen at night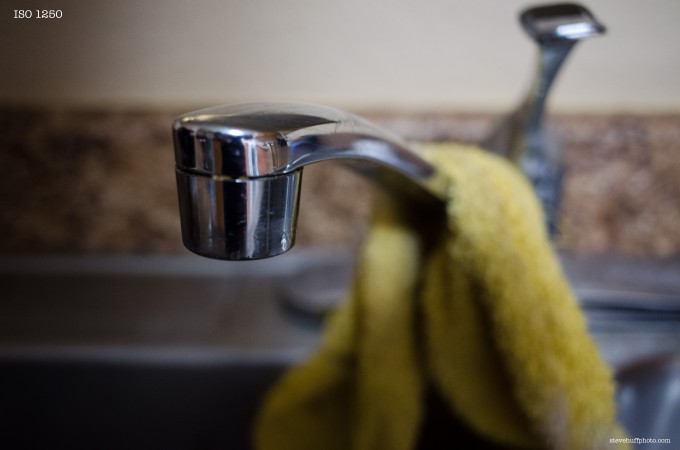 and one more below at ISO 6400. This is an OOC JPEG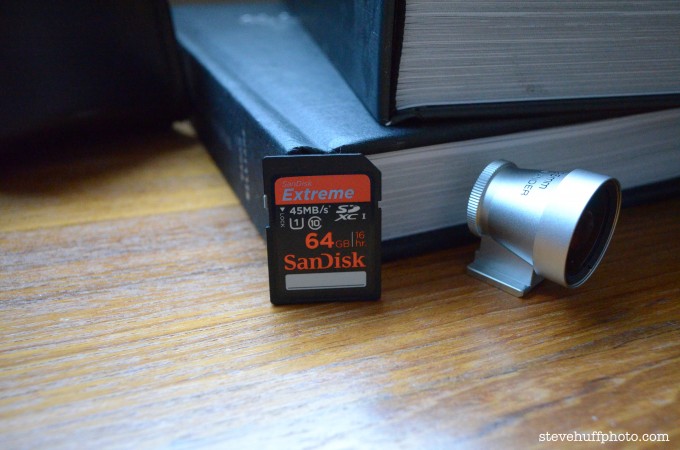 If I had the camera for more than 4 days I would have done a full ISO crop test but in reality, those tests are no good anymore as all of these modern cameras can do high ISO very well. As I said above, we really should not worry about ISO anymore but instead worry about using a camera we can get along with and bond with. While all cameras have some sort of limitation, we can learn to work around them. That is what helps to create and make an artist, using the tool one has on hand to create something beautiful.
Pros and Cons of the Nikon Coolpix A
Pros
Large APS-C Sensor delivers the goods

Great color out of camera
Small size can indeed fit in your pocket
Black or Silver, no extra cost for black
Image quality is superb!
Best Auto White Balance I have seen in a mirrorless
Lens is very sharp, even wide open
Macro mode is useful for getting in closer
Controls are all on the outside so no menu diving required
Built in flash
Build is SOLID
No lens cap to lose
ON/OFF is quick
HD video on board
Cons:
AF can be sluggish at times, not as  fast as other cameras on the market

Macro mode focus is even slower while not really being Macro
No built in EVF or VF at all. Boo.
No focus peaking in Manual Focus mode
Not as much charm as the Fuji X100s
Next to the Leica Monochrom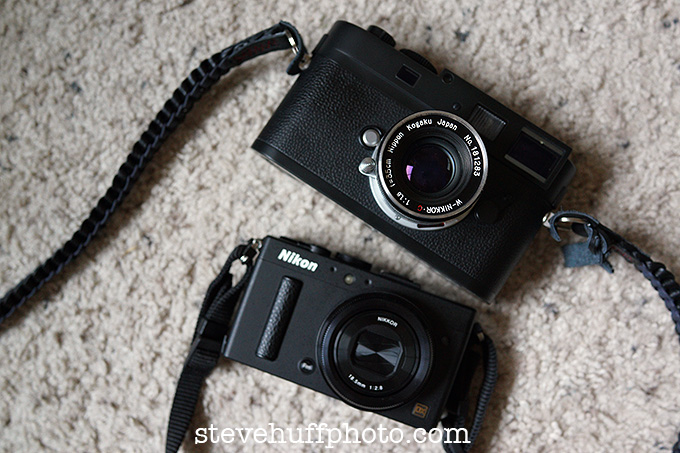 –
My final thoughts to wrap up this quick look review of the Nikon Coolpix A, and where I prefer it to the X100s
So as you can see this was indeed a quick review. After four days of use I found that I really enjoyed using the camera as well as the output it has given me. I usually do not shoot the 28mm focal length often so I am not a wide angle guy, but yea, it was starting to grow on me. If I had more interesting things to photograph while I had it I feel it would have easily been able to take on any task. The build is solid. The controls are superb. The Menu system is great. The LCD is very nice and the output is awesome with rich colors, some of the best AWB I have experienced and high ISO that is up there with the best of them. In comparison to the X100s I prefer the Nikon Coolpix A's Image Quality. There is no flatness to be found with the Nikon. I also prefer lens on the Nikon as it is much sharper wide open and is just about as sharp as what comes from a Leica M9 and 28 Elmarit lens, a $8k + combo.
Where I prefer the X100s over the "A" is the fact that the Fuji has that gorgeous EVF/OVF, the retro and solid design and the new Phase Detect AF speed. It also has more charm and fun factor but if Nikon had put these three things in the Coolpix A and kept it at $1100 this would have easily been my #1 pick for a mirrorless camera. It would have had it all, but with the limitations of a 28mm equivalent lens of course, but many of you LOVE the 28mm focal length and that is a great one for some up close street shooting as well.
Before going to buy a Nikon Coolpix A you must make sure you enjoy the 28mm focal length as that is all you get here. It is not quite 35 and not quite 21 so it is not ultra wide but an in between.
The Nikon is great for all kinds of shooting as you can get as close as 4″ to your subject when activating Macro Mode so it even works for portraits if you wanted it to.
There are things I did not even touch on in this quick review like the built in flash, the hot shoe for adding accessories, and the HD Video, which I did not get to test. Maybe if I can get a hold of one for longer I can add to this review at a later date but even so, I know the flash is decent for snapshots and some fill, and I know I would not use the WiFi add on, but some would and the video is probably just as good as modern day mirrorless cameras, but probably even better than the Fuji X100s video. The Nikon V1 had some fantastic video capabilities.
For now, I do recommend the Nikon Coolpix A if image quality is important as well as small size, and a wider angle 28mm lens.
With the new Ricoh GR coming soon it will be taking on the Nikon head on and the GR series has MANY fans because it is known as a "Photographers Camera" with the right mix of design, features, settings and quality. The new GR will have an APS-C sensor as well so it will be interesting  to see how it compares and if it can match the IQ of the Nikon.
At $1100 the Coolpix A is not cheap but when you look at cameras like the Sony RX1 at $2700, the Fuji X100s at $1299 and even a used Leica M8 and 24mm lens at about $4500+, the Coolpix looks quite affordable.
To me, the IQ can beat the X100s, the RX100, the Nikon V1/V2 and the Leica M8 with 24mm Lens (which will be closest to a 28mm focal length) but it does not beat the RX100, X100s and M8 in usability simply due to the fact it has no viewfinder installed.
I enjoyed my four little days with the "A" and if I wanted a 28mm solution I would probably buy one. As with the Nikon V1, I expect the prices to drop on the Coolpix A eventually but even at $1098 it is a great buy for those who appreciate quality and tiny size.
I expected to hate it but ended up really enjoying it and appreciating it for what it is, one hell of a 28mm shooter that will feel right at home at home, on vacation or on the street. Just wish I had more time with it to extract more memories from the little box 🙂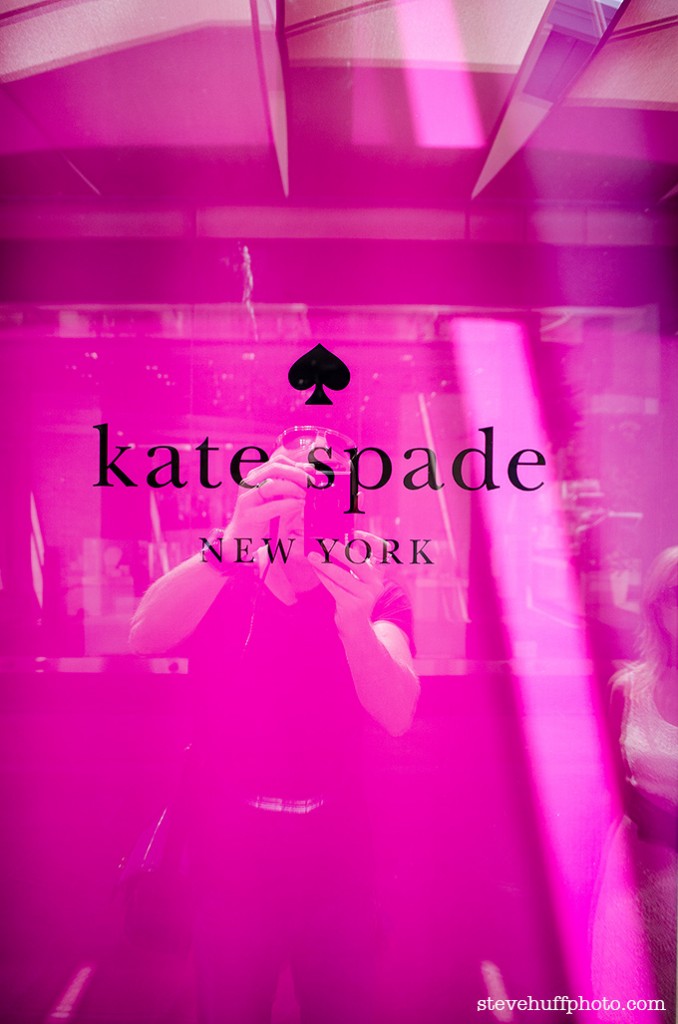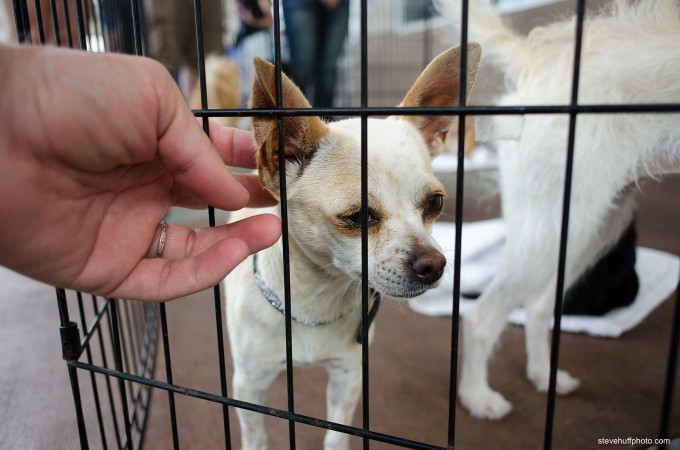 You can buy the Coolpix A at:
–
A few more images from the Nikon Coolpix A
Exif is embedded in all photos! Thanks for reading this quick review of the Nikon Coolpix A! On to the next 🙂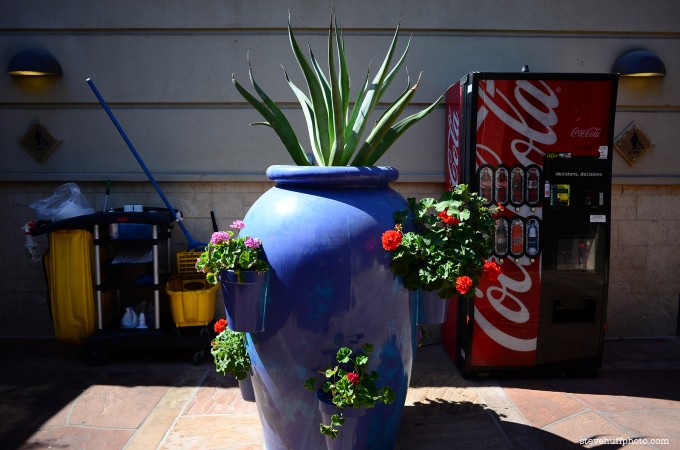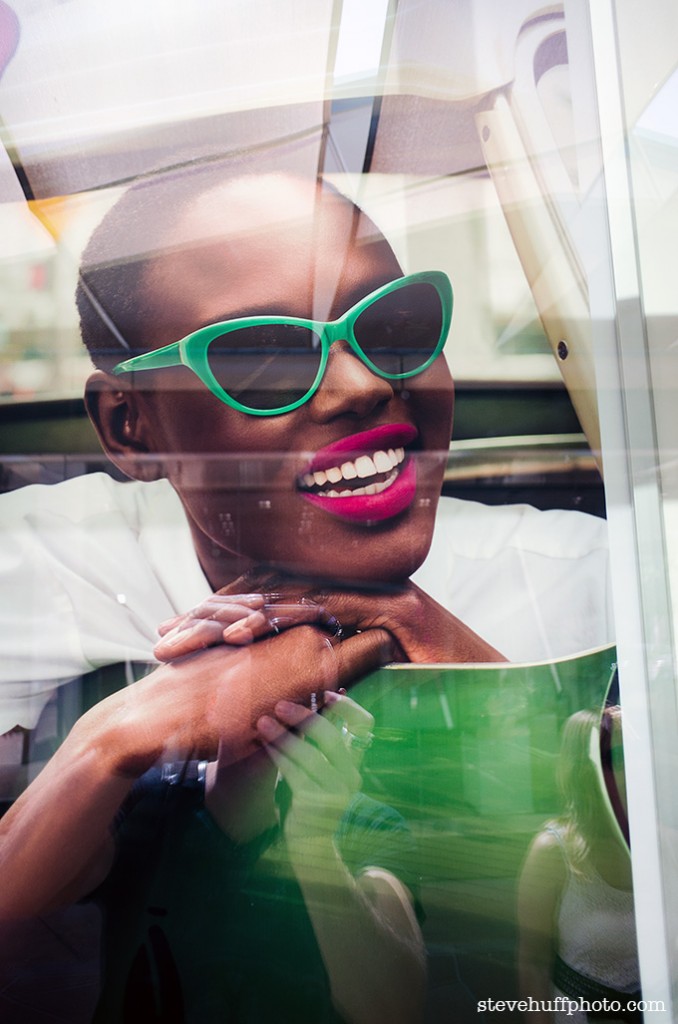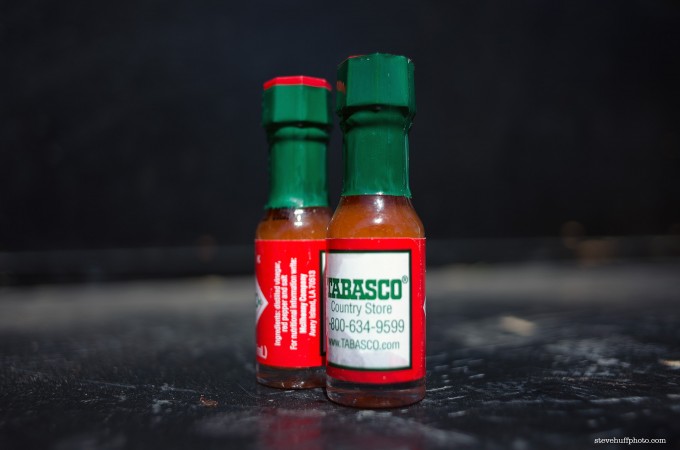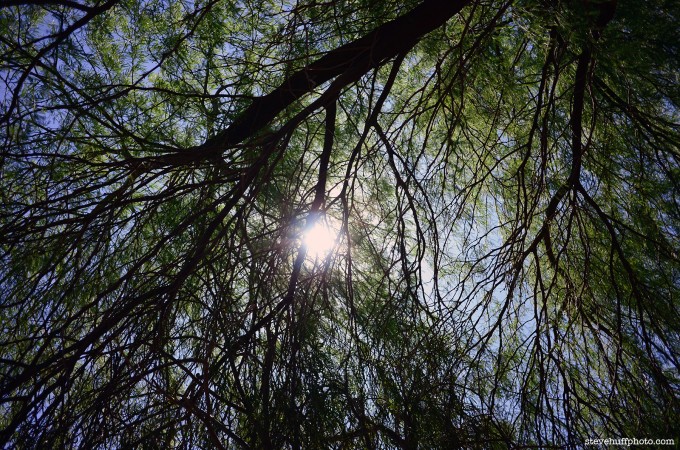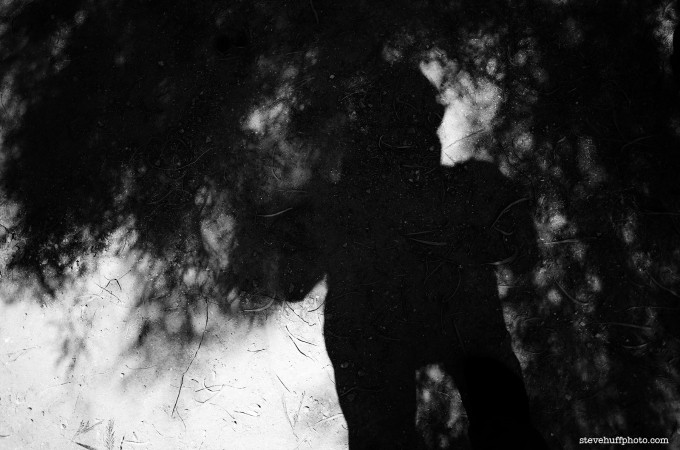 HELP ME TO KEEP THIS SITE GOING AND GROWING!! IT'S EASY TO HELP OUT & I CAN USE ALL THE HELP I CAN GET!
PLEASE Remember, anytime you follow my links here and buy from B&H or AMAZON,
 this helps to keep my site going. If it was not for these links, there would be no way to fund this site (and the cost these days to keep it going is pretty damn high), so I thank you in advance if you visit these links. I thank you more if you make a purchase! I have nifty search bars at the upper right of each page so you easily search for something at either store! I currently spend 10-14 hours a day working on this site and the only way that I can pay for it is with your help, so thank you! Currently my traffic has been increasing but my funds to pay for the site has been decreasing, so any help would be GREATLY appreciated!
Even if  you buy baby food, napkins or toothpicks at Amazon it helps this site, and you do not pay anything extra by using the links here. Again, you pay nothing extra by using my links, it is just a way to help support this site, so again, I thank you in advance 

 More info is here on how you can help even if you are NOT in the USA as I have Amazon links to Germany, United Kingdom and Canada as well!
If you enjoyed this article/review, feel free to leave a comment at the bottom of this page and also be sure to join me on twitter, my facebook fan page and now GOOGLE +!
Also, you can subscribe to my feed at my subscribe page HERE and read these posts in your browser or news reader!