How lucky can one guy be? By Steve Huff
For the past 20 years or so I have considered myself to have an unusual amount of luck in life. Today that lucky streak continues on for me as I am the happiest I have ever been in life and have everything I could ever ask for. While I do not ask for much, I have everything I could need. A small and modest home, a lovely & adorable super sweet and caring fiancée, an amazing Son who never gives me an ounce of trouble or worry, my health, great family dogs, and the basic necessities of life that make it all fun.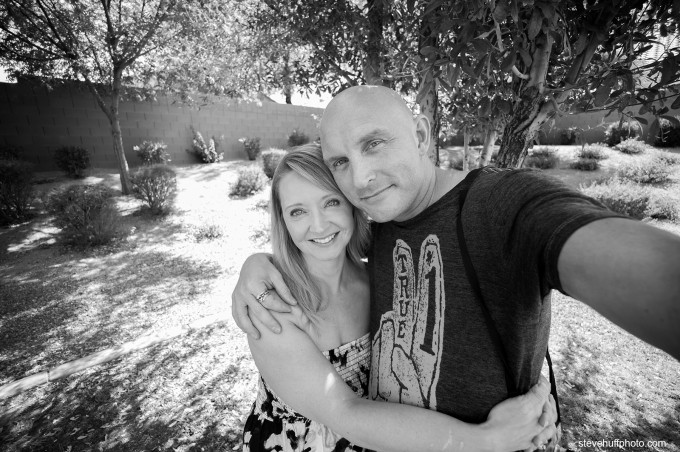 I also have this blog/website that I have become quite fond of as it gives me the ability to share my photo experiences as well as allow the readers to share theirs so we can all learn, even me. I can share my passion and that is what I do every day when I wake up. Sometimes I am awake at 5AM, sometimes at 9AM. That is the beauty of running your own blog, you make your own hours! While I am far from rich or well off, I am happy with what I do and how I live. I do not stress about growing the blog, I just keep on doing what I have always done. To me, that is all that matters, staying happy and passionate about what you are doing. If it starts to feel like "work" then it is not fun anymore, and that would not be cool.
[ad#Adsense Blog Sq Embed Image]
The friends I have made due to this site are also a bonus. Yep, this blog has changed my life over the past 5 years. Crazy. In the 80's when growing up all I had to read was Photo Magazines. Today we have instant information. It is a whole new world, one I embrace.
I also have other things going on that have taken off dramatically in the past 9 months and I attribute that to my passion and dedication as well as my luck 🙂 Many years ago an old friend once accused me of having a horseshoe up my rear. Sure, I had some hard and very tough times over the past 5 years as well, but overall I feel very lucky and blessed to have what I have.
But this post today started out with me thinking about how I could be so lucky as something "fell in my lap" this week that I could not pass up! As many of you know, I sold my Leica M 240 a few weeks ago to keep my Leica MM. I knew I made the right call for ME at that moment and knew that I would  one day own that M again as it was indeed a camera I thoroughly enjoyed. I figured it would take 9-12 months for me to save money and to be able to get another one from a dealer. So away I went..shooting like a B&W madman with a Monochrom.
A few days ago I had an email come in from a very nice guy, Andrew Wonder. He is a reader here and also has his own pretty cool website here. He told me he ordered a Leica M 240 from B&H Photo months ago and it was coming in but he was going to refuse delivery…unless I wanted to buy it, at his cost. Andrew decided it was not for him and offered it to me.
Wow…what luck. While everyone else in Leica land is waiting months and months and months I had the opportunity to buy another M 240 NOW. New, untouched and still sealed in the B&H shipping box and I would be able to buy at normal price, not the $9000 price  they are selling for on e-bay. I am the kind of guy who looks at certain things in life as signs. I have followed these signs for 20 years and attribute most of my "luck" to instinct and the choices I make when presented with an opportunity. Not that shelling out $7k for a camera is really "opportunity" but in some ways it is, for me.
I knew there were many waiting for this camera and that it would be sold within minutes if I posted here for Andrew. I also remembered why I sold the 1st one. Money, expenses, my bank account 🙂
But I also had some luck over the past two weeks with some trade deals, lens sales and an odd surprise check in my mailbox that I had no idea was coming. It was all there, lined up for me…like it was meant to be. I always tell people who life is short and you have to live it, so… I bought it and I now have the M 240 once again in my hands and it feels good. I really did miss this camera along with the color shooting with a Leica. The Monochrom is a masterpiece but shooting only B&W for the past month for me was not fully cutting it. I have learned that I crave a mixture of both B&W and color as not every shot I want to take works in B&W and not every shot is best in color. I realized this a couple of weeks back when I rented a Leica M-E for a few days. I missed the Leica color experience 🙂
What I do with every camera that comes through my hands..the mirror shot. I do this because I have been doing it for 15 years and have a collection of them. When I am 80 it will be fun to look back at them all 🙂
The 1st shot with a classic 50 Summitar attached at 1.5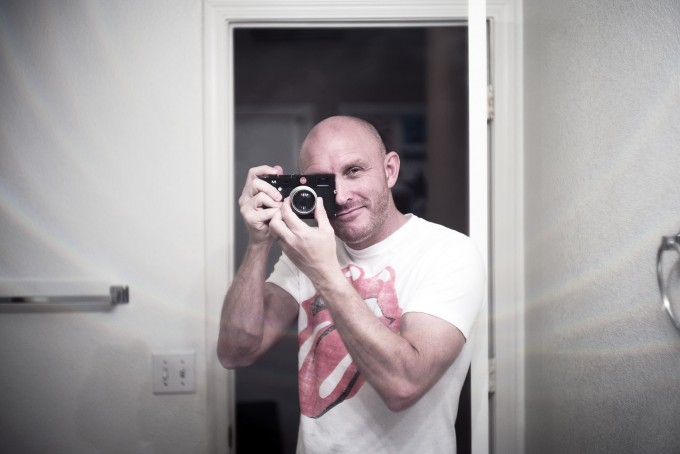 So yea, I sat there and made excuses as to why I made the choice. I posted about this on my Facebook Wall and had those who were upset because many thought I found one at a dealer through "special connections" which was not true at all. It was luck. When you run a large blog such as this you are indeed in a way connected, but not to manufacturers and dealers..instead, I am connected to the thousands of readers here who frequent this site and it just so happened one of them decided against the M 240 and I was able to take it off of his hands. Some of you will ask "why didn't you just buy a used M9" ? Well, after using the M-E last week it made me appreciate the new M even more. I much prefer it along with the color and the files it produces.
As I always say, everything always works out in the end.
It has been a wonderful past few days. My buddy Ashwin Rao just got engaged and is happier than ever, I am planning a trip with my fiancée next week to spend some fun and quality time with her, the Palouse road trip is inching closer, my Son is excited about his trip to Japan in June, I am stress free and the M is back in my stable 🙂 I am surrounded by happiness, and that is one of the secrets to a happy life!
I wrote this post for those of you who would be wondering why I am posting images from the M 240 again when it was sold a month ago, not to make any of you waiting for your own M upset or jealous. I also wrote it to let all of you who are waiting for your own M to know that my 2nd body was not obtained through any special dealer or Leica connection, but through a little luck, a load of cash and an awesome reader of this site.
PS – Those vintage lenses I have been testing look great on the M 240 so far!
The old Leica Summarit 1.5 on the M. A $500 lens with classic glow, bokeh and rendering. Soft in all the right places for the vintage vibe.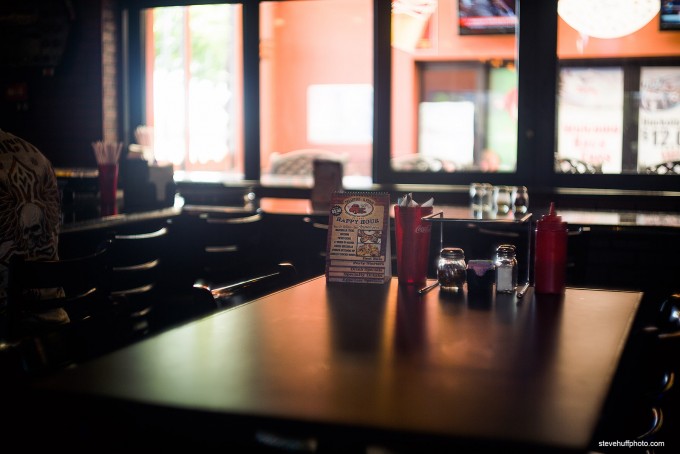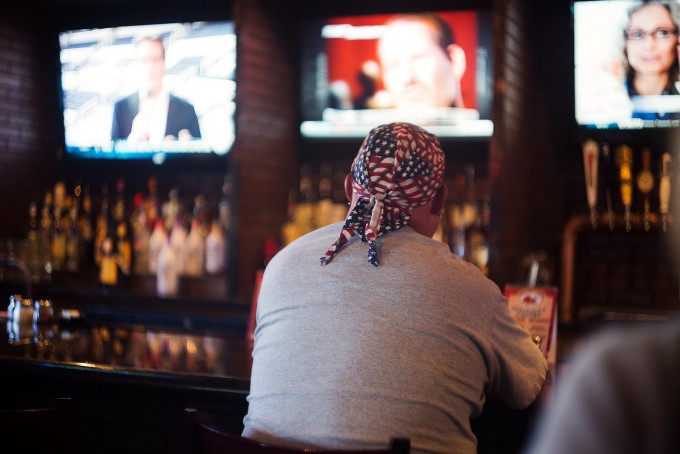 My recommended sources for the M or the MM:
Ken Hansen – Email him at KHPNY19@AOL.COM
PopFlash.com – They may have a MM in stock now, and they have the cool A&A straps in stock as well. 
The Pro Shop – They may also have an MM now and they may have a short M list, not sure. Call them at 561.253.2606
$$$$ if you spend a fortune on the Leica body and want to get quality lenses while saving loads of cash I recommend some of the Voigtlander lenses like the 35 1.2 II, 50 1.5, and 21 1.8 at CameraQuest.com