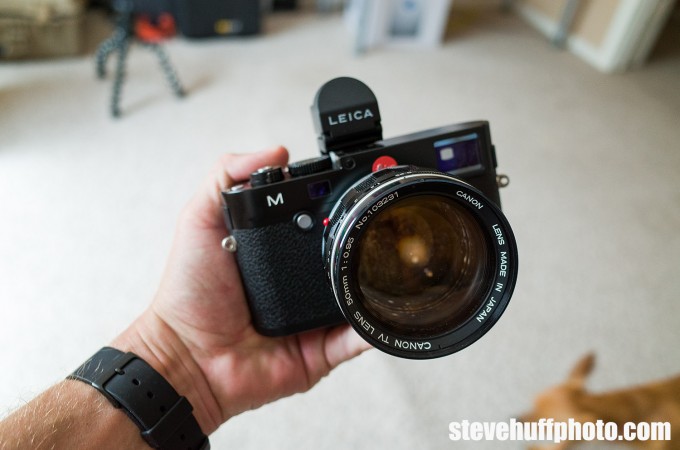 The Canon 50mm f/0.95 "Dream Lens"  – An amazing dreamy classic 50mm on the M 240
Imagine a 50mm f/0.95 lens for your Leica M that is not as front heavy as the Leica Noctilux f/0.95 nor as expensive but yet is able to put out beautiful and some would say, even more artistic results. Imagine a lens that can give you subtly sharp performance and f/0.95 with a little glow added in for effect , great contrast and nice pastel like color. A lens that does not flare easily and a lens that has almost no purple fringing/CA, even wide open. I have found just a lens, and thanks to a reader of this site I have one in hand for evaluation and possible purchase. (if I want it as he is selling it).
See the video below to see the lens, hear my thoughts and see it next to a 50 Summicron.
The lens I speak of is the Canon 50 f/0.95 "Dream Lens". I believe it has been dubbed a dream lens by the community of users who own one and while it was never made in Leica mount or Leica screw mount, there are some that have been modified for use on a Leica M, meaning, an M mount with 6 bit coding installed so it can be easily mounted and used on your M with full RF coupling and focusing. This is not a typical Canon lens, as it can not be used on an EOS or Canon DSLR. It was built as a rangefinder lens and will only work on rangefinder cameras.
The version I have here with me is almost flawless…I would say a 8-9 out of 10. It focuses silky smooth and spot on perfect with my M 240's rangefinder, even wide open. No back focus, no front focus, no focus shift. In fact, its focus is so spot on, it does better (focusing) than the Noctilux I was using with the M 240 a while back. Not sure how that is possible but what I have here is a  gem indeed. I recently tested the Canon 50 1.2 and enjoyed it but this one, to me, is a whole new ball game.
[ad#Adsense Blog Sq Embed Image]
In fact, I have never seen or touched or used a lens like it. For some reason it has a rep for low contrast and softness, and in my copy, this could not be further from the truth. If you get a good clean copy free of haze or fungus, with clean scratch free glass then you have a potential character masterpiece for your Leica M camera that is capable of artsy shallow depth of field images or sharp images when stopped down.
It has shown me that my M can do things I never knew it could and the results truly do fit the nickname given for this lens as for many, it would indeed be a "Dream Lens". I guess if this one is a dream, the Noctilux would be a "Fantasy Lens" for most. The Canon can be found for $2200 and up these days yet the Leica is $11k new or $7-8k used.
If you can find one in M mount that is clean, free of fungus and haze or scratches, SNAG IT. If you can find one in general that is decently clean, SNAG IT and have it modified by Don Goldberg (DAG). He can clean it up, adjust it and modify it for M mount use. That is, if you like what it does. If you hate the lens signature then it is not even worth $100.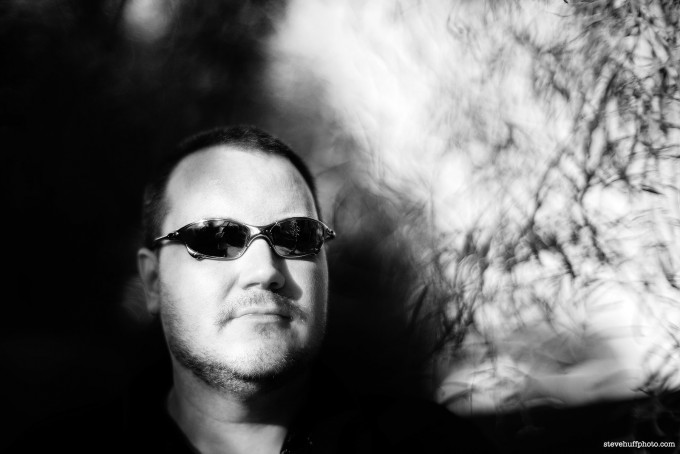 What I am saying to you here is exactly what I feel and I am blown away by this lens but not because it is perfect or beats the Leica 0.95 as it does not technically come close to that lens. But truth be told, even the Noctilux can not give you what this lens does. I speak alot about "Character" with these old lenses but this lens has the most unique Character I have seen from any 50mm, ever. Yes, we all have personal tastes and my taste buds LOVE what this lens puts out at 0.95. Yes, every image below was shot WIDE OPEN at 0.95. The good thing is that by f/1.4 it gets even sharper and by f/2 it is very very sharp, but the edges to remain somewhat soft. It is not a lens for any kind of photography where you need sharp performance across the frame.
But it is indeed a fat HUNK OF GLASS! Fatter than the Nocti but also much shorter than the 0.95 so it does not feel front heavy, not at all. But it is nowhere near as light and nimble as a 50 Cron 🙂 Some 1st test images from the lens below, which is all I really have right now from the lens. When it arrived I took it out to test it with the usual suspects, my Fiancee Debby and our dogs 🙂
The 1st image has the glow, the contrast and the sharpness all at 0.95. The color is bold here but I like it like that. Click it for larger and better view.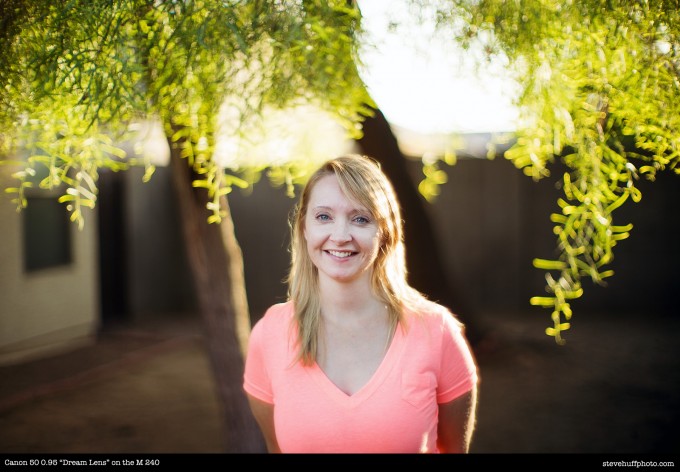 –
The B&W conversion on the 240 with this lens is very nice. If you click the image you can see the subject is sharp but not clinical. The background just turns to mush.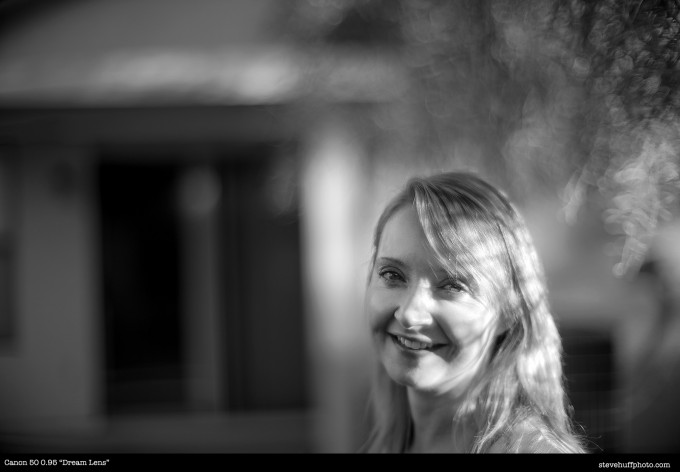 –
At 0.95 and this time I used the EVF to capture my little dog scratching her back. If you click the image you will see detail and smoothness as well as great color.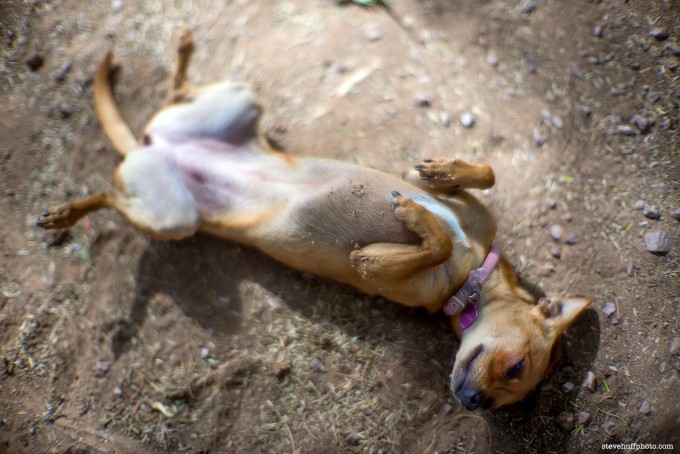 –
No DOF here but the image is sharp, nicely rendered and the color is spot on. My older guy doing what he does 23 hours day these days.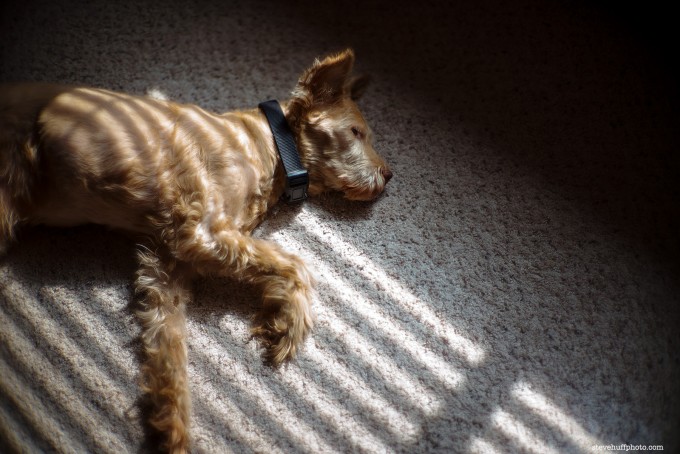 –
Once again Debby posing for my camera without complaining 🙂 Check out the wicked glow and the way the background is rendered. This is one of the most "Artistic" lenses I have ever shot with. No, it IS the most artistic lens I have ever shot with. Period.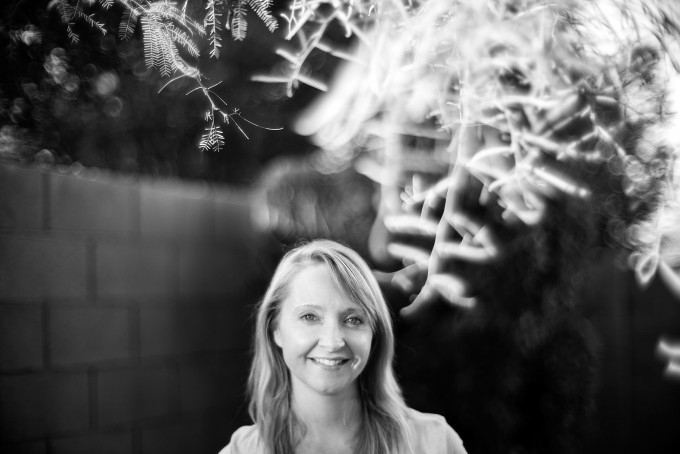 –
I focused on the rake handle where the text is and again, this is wide open at 0.95. The fence and trees in the back look like a painting. AMAZING. Canon should remake  this lens for M mount (of course it would never happen, so I suggest finding one of these to snag while you can).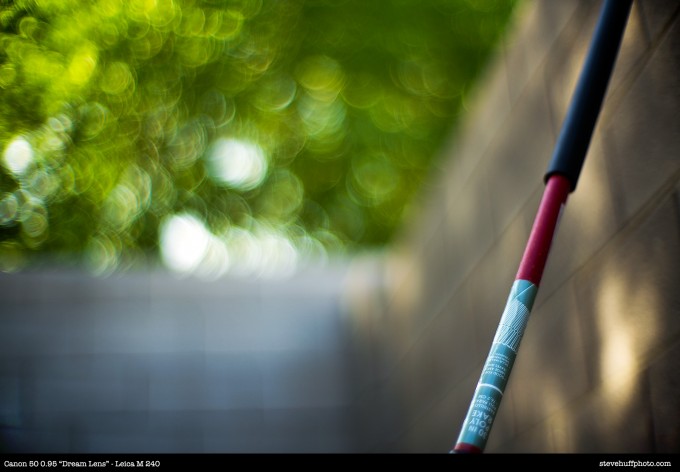 –
Some are going to go bananas over the rendering of this lens and others will say it looks like a pile of dung. It is 100% personal preference. When I look at what this lens together with the M240 can do and then go back and look at what the Noctilux did..me..I sort of prefer the imperfections and beauty of this lens! Call me insane but I judge lenses by what they can do, not how much they cost.  This lens has it all..Color, Unique Bokeh, A smooth as butter rendering, subtlety, and even the design and feel is quality. At the same time, the Noctilux is perfection, like a 50 Lux ASPH in steroids that will give you sharp performance across the frame if  that is what you want. This lens will NOT do this for you. This lens is really a one trick pony and delivers its signature look at 0.95.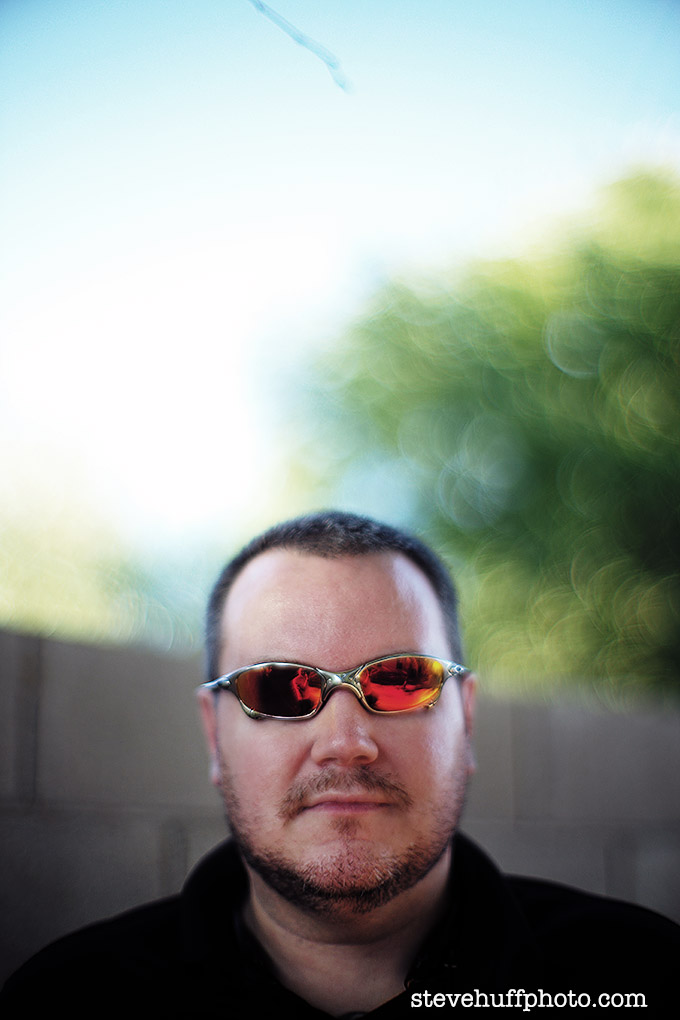 To me, this lens is a rare 50mm masterpiece. If you enjoy shooting at very large apertures, and can not swing the cash for the technically perfect Noctilux this can be an option for f/0.95 at the lowest price yet, BUT…
IF AND ONLY IF YOU GET A GOOD CLEAN COPY. 
If you do not, I suggest sending it in to DAG for a clean, lubricate and adjustment as well as a full conversion to M mount. You will then have something that will produce the rendering that you see here. I have seen images from this lens that did not impress me and I now realize it was either due to being a bad lens, out of alignment RF or both.
Testing sharpness with critical EVF focusing. Focus was on my eye at 0.95. Plenty sharp for me.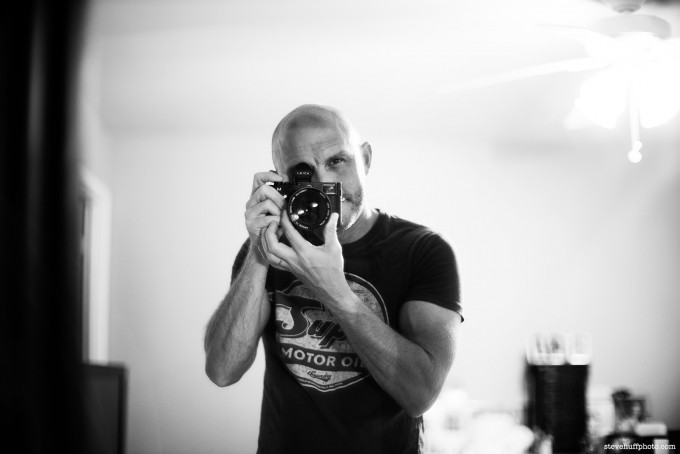 I also predict that in 3-5 years the value of this guy will shoot up as to my eyes it puts out more such unique images that no other lens can touch. This lens is an artists lens capable of magic as well as a more modern look when you stop it down. But it is a large lens and makes my 50 cron look like a newborn baby 50mm side by side. A  good combo to have would be this lens and a 50 cron. One for the times you want pop and sharpness and one for the times you want melty creamy dreamy.
THE DETAILS OF THE LENS AND THE  BUILD OF THE LENS
This lens is well made, focuses smooth as silk and the aperture dial has just the right amount of stiffness. Nothing is to tough to move or too easy. When people see this on my camera they ask me what it is as they are amazed at the huge front element. It looks impressive but is NOT stealthy in any way. But it is built well and my copy, for being so old is still in top notch condition.
This lens has a 72mm filter thread and weighs in at 605g. It is not light but not killer heavy either. It has 7 elements in 5 groups with a 10 blade diaphragm.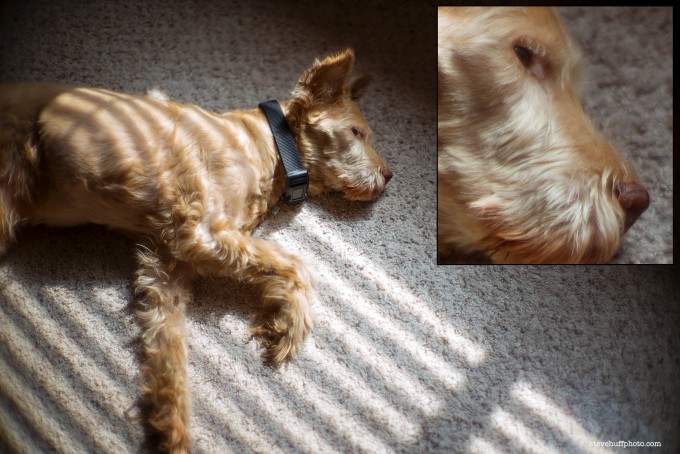 How sharp is it at f/0.95?
Take a look at the image above. Click it for a large size with 100% crop. This image was shot wide open at 0.95 and has decent but not clinical sharpness. It has a softer type of detail with a much desired glow which helps to give it that classic charm. Take another closer look at the image below by clicking on it. You will see that I focused on the grass on the dogs chest, which is decently sharp but again, with a soft glow. This is NOT a clinical lens, not at all. It has sharpness wide open but a pleasant sharpness. Also, the depth of field is so shallow at 0.95 you are working with a VERY thin plane of focus. So when you look at an image from this lens your 1st thought may be "that is soft" when in reality, you are looking at all of the out of focus qualities of the lens.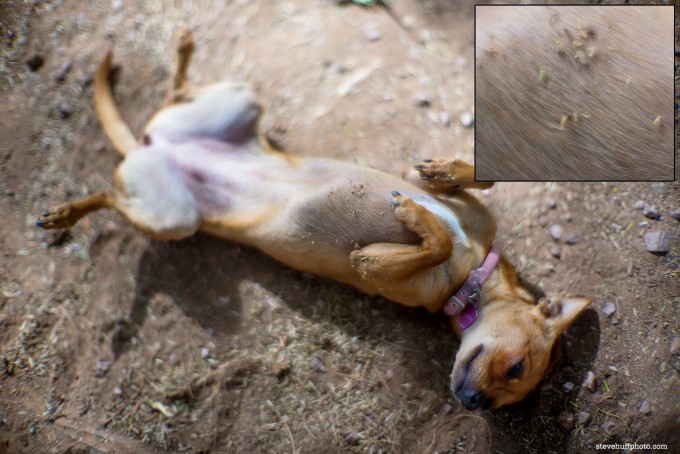 Quick Compare! Leica 50 Summicron f/2 vs Canon 0.95 at f/2
I shot the same scene at f/2 with each lens to see how sharp the Canon can be at f/2. I was not disappointed but did find that at f/2 the camera chose 1/1000s and with the cron attached the camera chose 1/500s. Also, to my eyes, the color of the cron shot has a yellowish cast and the Canon does not. This is direct from camera, RAW files. Click them for the full size files. The DOF of the Canon appears slightly more shallow as well. NOTE: The Canon is coded as a Leica Noctilux ASPH.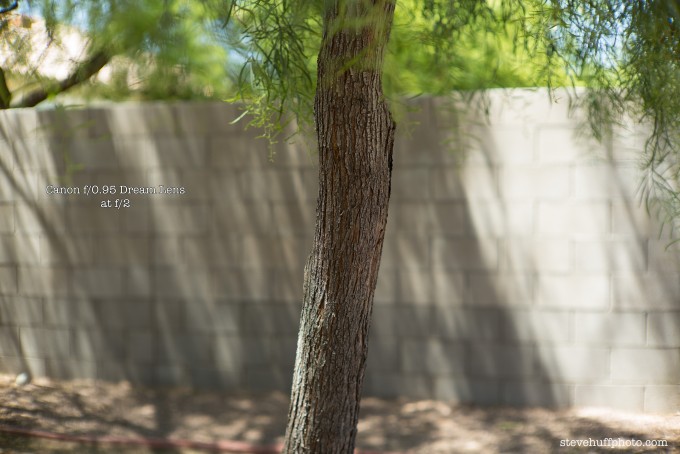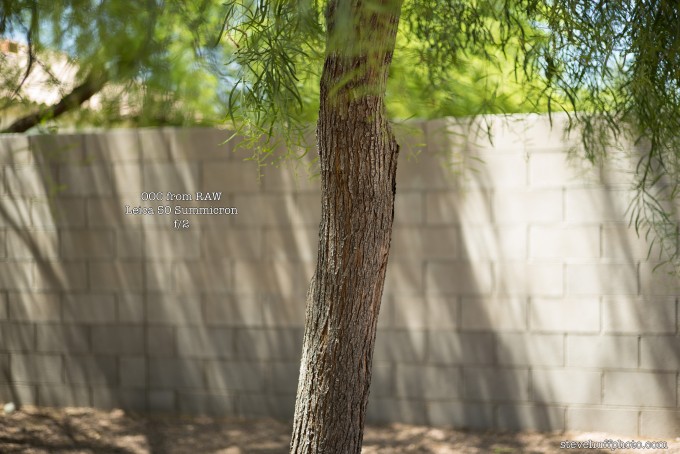 What can you expect to pay for a good clean M mount copy?
Anywhere from $2400-$3600 and up. I have seen them go for $2500 and I have seen them go for $4300 all depending on condition, what is included, etc. The copy I have was recently modified and cleaned/adjusted so it is working great. Using the EVF with the M 240 has been a godsend for ever so critical focus as well. If you can find one of these in good shape, and you like the character, as I said earlier, snag it up!
The next few were shot in a grocery store in horrible lighting where it is almost impossible to get good colors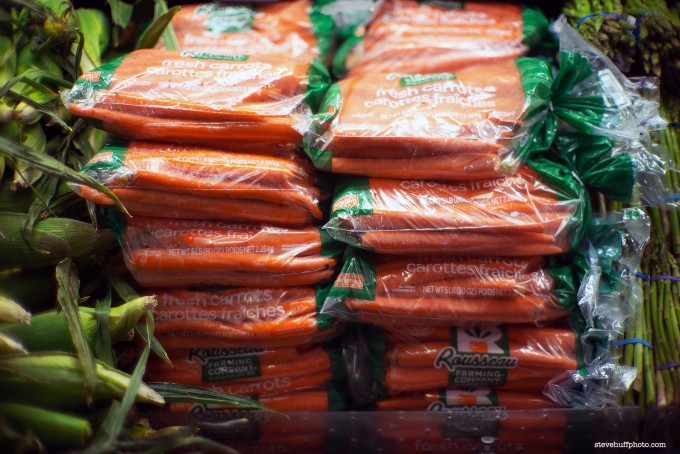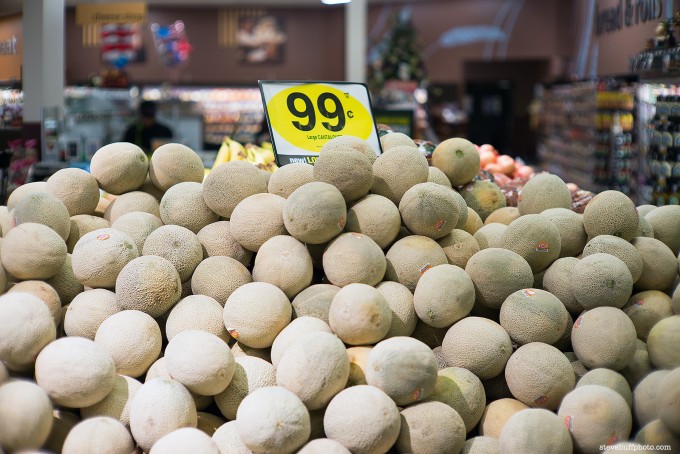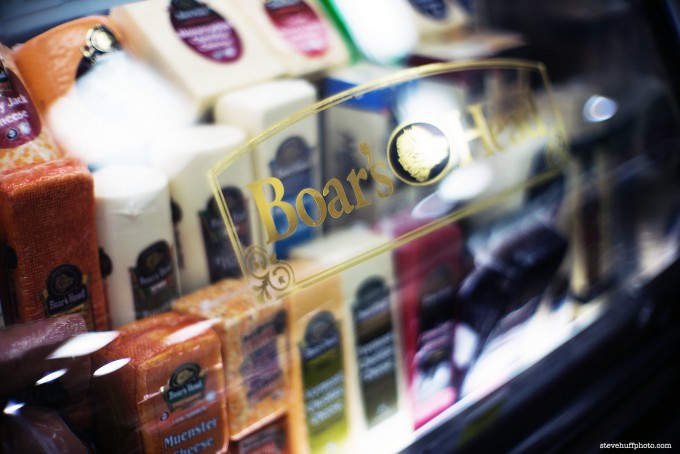 HELP ME TO KEEP THIS SITE GOING AND GROWING!! IT'S EASY TO HELP OUT & I CAN USE ALL THE HELP I CAN GET!
PLEASE Remember, anytime you follow my links here and buy from B&H or AMAZON,
 this helps to keep my site going. If it was not for these links, there would be no way to fund this site (and the cost these days to keep it going is pretty damn high), so I thank you in advance if you visit these links. I thank you more if you make a purchase! I have nifty search bars at the upper right of each page so you easily search for something at either store! I currently spend 10-14 hours a day working on this site and the only way that I can pay for it is with your help, so thank you! Currently my traffic has been increasing but my funds to pay for the site has been decreasing, so any help would be GREATLY appreciated!
Even if  you buy baby food, napkins or toothpicks at Amazon it helps this site, and you do not pay anything extra by using the links here. Again, you pay nothing extra by using my links, it is just a way to help support this site, so again, I thank you in advance 

 More info is here on how you can help even if you are NOT in the USA as I have Amazon links to Germany, United Kingdom and Canada as well!
If you enjoyed this article/review, feel free to leave a comment at the bottom of this page and also be sure to join me on twitter, my facebook fan page and now GOOGLE +!
Also, you can subscribe to my feed at my subscribe page HERE and read these posts in your browser or news reader!