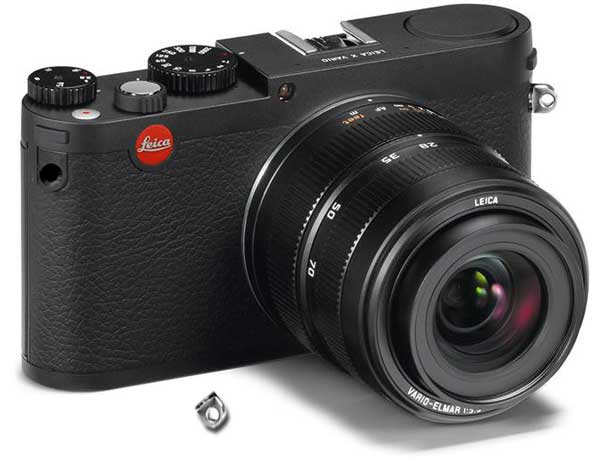 Leica X Vario Zoom – The new "Mini M" – I still say NO WAY!
Well it may appear that the rumors were mostly true about the new Leica Mini M, although everything we have seen to date has been a rumor with 100% fake photoshopped images of the new camera. Even the image above is a fake right down to the joke about the broken strap lug.
Many have said that the image above..well, "THIS IS THE REAL DEAL"! Others have said, "NO WAY, THEY ARE FAKE"! Today there are more stories going around saying the camera is indeed a APS-C with a fixed zoom attached and that the photo above is legit. The specs are floating around internet land and rumor sites already and here is the basic jist of what is being thrown around:
16.5MP APS-C sensor
Leica Vario Elmar 1:3.5-6.4/18-46mm ASPH lens (28-70mm equivalent): 9 elements in 8 groups, 2 ASPH elements
ISO: 100-12,500
Max shutter speed: 1/2000s – 1/2000? Really?
3″ TFT LCD with 921k dots
Full HD video
Built-in flash
Battery life: 360 exposures
Price: around 2,500 EUR (over $3k USA)
Made in Germany
By those specs, the new Leica seems to be just what we thought. An APS-C with a slow zoom attached. As I sit and scratch my head and hang that same head in disappointment (some Leica fan boy I am huh?) I wonder why Leica did not seize the chance to go for something REALLY outstanding..something the Leica fans wanted (which is a digital CL). Basically this is a souped up X2 with a slower lens, a zoom.  They also added video recording and higher ISO capability. I still am hoping for a surprise on the 11th like "it has interchangeable lenses", but the rumors and the forums are stating this is not the case. I refuse to believe that for many reasons.
As always, nothing is final until June 11th so we shall wait and see. 
Maybe it will be different. Maybe it will have IC lenses. Maybe it will have a 1.3 crop sensor. But that appears unlikely. If what we see here is truly the camera being released on the 11th, no amount of viral teaser campaigning can save it.
I can see it sitting on shelves just as I see the X2 doing the same thing. The Leica X Vario as shown here is nothing more than an X2 with a slower zoom. Why Leica thinks it would be a hit at over $3k is beyond me. I'd be happier with an Olympus E-P5 and a 17, 45 and 75 lenses, all for less than one Vario X. I'd be MUCH happier with a Sony RX1, less than a Vario X and it is a full frame with a 35 f/2 lens.
That tells you something right there doesn't it? 
As I sit and compare these "leaked" specs with the Sony RX1 I ask "who would buy this over an RX1, which is full frame, has an amazing Leica killer 35 f.2 Zeiss lens attached and amazing jaw dropping high ISO with gorgeous B&W performance to boot and comes in for LESS than the supposed price of the Vario X? The answer to that is NO ONE, ell, no one but the most die hard Leica fans who will buy anything just for the name. I shoot Leica not due to the name but due to the M lenses, the M body, the full frame sensor. There is nothing like it. Would I buy a Vario X as it is shown here? No way and not a chance. Maybe at $1600 but at $3000+, no way. The RX1 would be the way to go and this is why it makes no sense. 
Why would Leica release this at $3k+ when the stellar Sony RX1 and amazing full frame/Zeiss f/2 lens is $2700? They wouldn't! But who knows..maybe they do really think anything with their name will sell and maybe, just maybe they do have the illusion that Leica is better than anything else no matter what camera model it is.
So see? It makes no sense! My final analysis is that THIS CAN NOT BE TRUE.
If it is, it will fail miserably. If it is not, then we may just have a surprise coming on the 11th and man, I hope so. In my opinion the only thing Leica has going for them now is the MM, the M 240 and the M-E as well as the S series. They need to revamp the X series and this is not the way to do it. Go to a 1.3 crop sensor, make it interchangeable lens with an M mount. Done deal, a "real" Mini M. You may lose some sales of the M 240 but you will gain MANY more sales of the smaller camera and many more lenses which means more customers will be happy. That would lead to a huge boost in sales. Now that makes sense.
It also can not be true because the official teaser image put out by Leica shows a much different lens on the front of the camera. This means that the above image is indeed a 100% a fake and while the specs could be the same (a pop out zoom) it will for sure be smaller than the image above. I smell a surprise coming…
Hmmm, if you take a look at the OFFICIAL teaser image by Leica you can clearly see the lens is not a long zoom lens as pictured above in the "fake"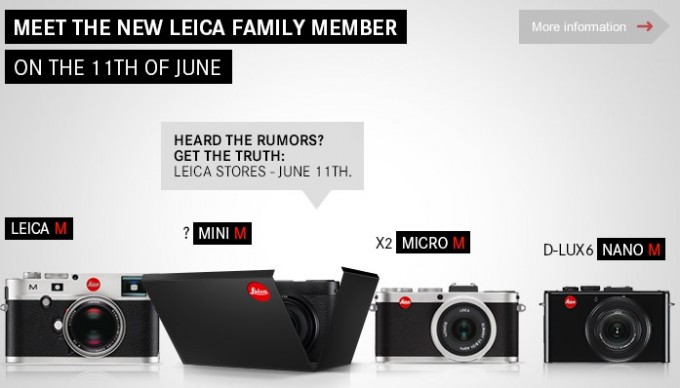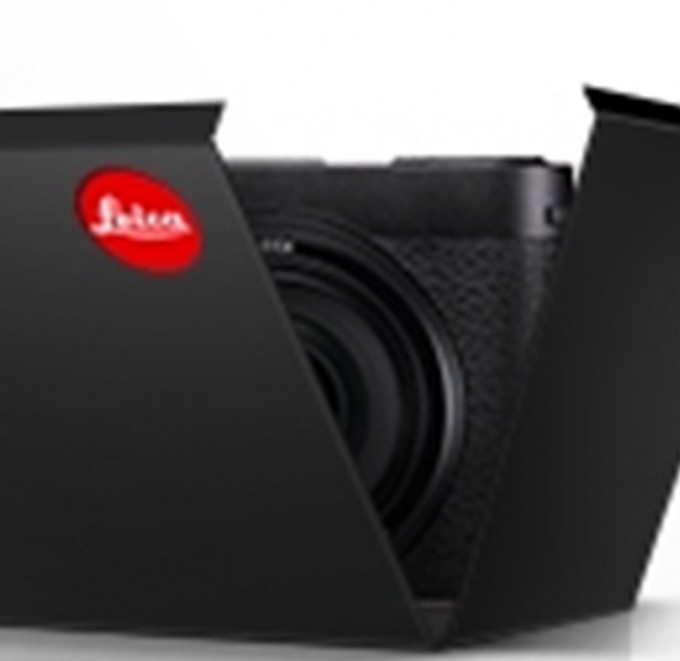 Steve