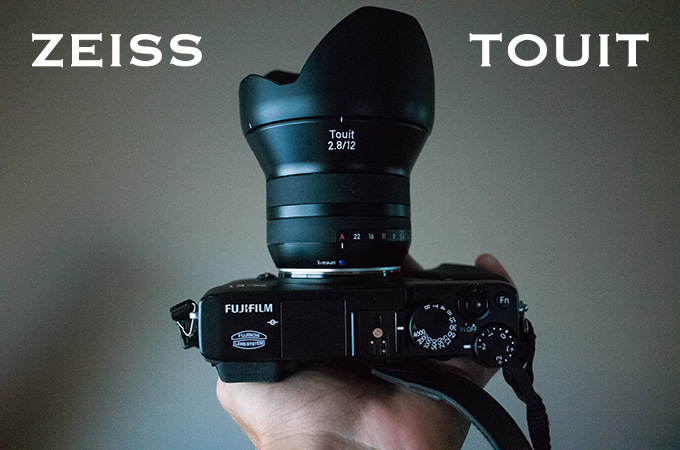 My look at the Zeiss Touit lenses on the Fuji X-E1
Where to buy Zeiss Touit:  PopFlash.com and B&H Photo
PoPflash.com even has a loaner try out program, check it out!
About a week ago Zeiss sent me their two newest lenses for the Fuji X system, which are also available for the Sony NEX camera system. The Zeiss Touit 32 1.8 and the Zeiss Touit 12 2.8. These lenses were highly welcomed to the mirrorless world of Fuji and Sony as it would be two more super high quality lenses for these two systems. With a lack of really HQ lenses for the Sony NEX these Zeiss offerings are pretty exciting to  those who shoot with a NEX body. But these lenses do not come cheap. At $1250 for the ultra wide 12mm f/2.8 and $900 for the 32 f/1.8 these will set you back a pretty penny. So the question is, are they worth the cost?
[ad#Adsense Blog Sq Embed Image]
Fro the moment Zeiss announced these lenses I knew that I would want to try them as soon as they hit the shelves, as I LOVE ZEISS glass! As most of you know, these lenses are not made in Germany by Zeiss but by Cosina in Japan through a partnership with Zeiss. A video was released showing how the Zeiss Touit lenses are hand assembled and they appear that they do a very fine job of putting these lenses together.
Zeiss sent me the new 32 1.8 Touit as well as the 12mm f/2.8 Touit and I was happy to give them a try. I do not own a Fuji X body so I rented an X-E1 for a few weeks and figured I could bring these to the Palouse workshop with me to give them a real workout. But last week I took the camera and lenses out to an old "mock" mining town in Apache Junction, AZ and the sun was nasty and harsh, so I knew that this was nightmare lighting for the Fuji X cameras. One thing I notice with the Fuji X-Trans is that if you give it beautiful light it will reward you with a rich, 3 dimensional file and pleasant colors that are second to none. Feed that sensor some harsh or low light and it will give you flat dull files. Where my OM-D or Leica M would give me good results in almost any light, the one beef I have with the Fuji X-Trans is the flat output most of the time, if you are not in "just right" light.
But maybe that was just a lens thing? Maybe I am just spoiled by Leica lenses and the full frame sensor. Maybe I needed some Zeiss flavor pumped into that little Fuji. I can tell you that after taking the X-E1 to the Palouse with the Zeiss 12mm, the images I am seeing from the combo are very nice. In fact, the 12mm is my fave of the two "Touit" Lenses. But let's talk about each one.
This review will be short and to the point.
The Zeiss Touit 35 1.8 – $900 for Fuji X or Sony NEX
IQ
Well, if you love your Fuji 35 1.4 you will also love the Zeiss Touit 32 1.8. In fact, IQ wise they are very close and in my every day real world shooting, I had a hard time seeing the difference in output between the Zeiss and when I shot the Fuji. The Zeiss focus speed is about the same as the Fuji 35 1.4 and I am not really seeing the "Zeiss Look" here with these as I do with the Zeiss ZM for Leica. I thought I would get that Zeiss pop but I am not seeing it. With the Zeiss 24 1.8 for the Sony NEX I saw rich color and sharp files with some 3D pop but here I see about the same as I was getting from the Fuji 35 1.4. So output is similar but the build and feel of the Zeiss is on another level. Oh, and THE BOKEH IS SLIGHTLY DIFFERENT and I feel I prefer the Fuji 35 1.4 in that area.
The Build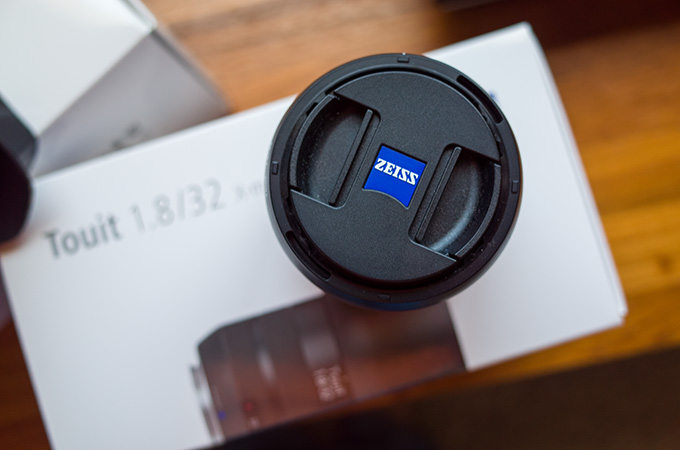 The build and feel of the Zeiss 35 1.8 is top-notch. Feels solid, looks amazing and the focus ring and aperture dial are solid and smooth. The Fuji lens to me felt like a toy..hollow and cheap-ish IN COMPARISON. The Zeiss lens feels like a pro lens and looks nice on the camera. The hood is included and while being plastic, at least they give the hood, which is designed to match the style of the lens. Zeiss went all out on the "attention to detail" thing with these lenses and the 35 1.8 at $900 may be worth it to you just for this alone.
I will leave you below with some images from the 35 1.8 Zeiss on the Fuji X-E1. My feelings on this lens is that it is a gorgeous lens that appears like it will last a lifetime. Great design, solid feel, and in use it is wonderful. AF is no faster than the Fuji 35 1.4 and IQ seems about the same (without going to shooting detailed charts) in real world use so the question is..do you want the Zeiss name and build? Also, the Bokeh from the Fuji may be a little more pleasing. So, is it worth the extra few hundred dollars to spring for this Zeiss just for the build? Only you can answer that one.
As you can see below, some nice window light on your subject and it can look superb. The shot of my dog below is an OOC JPEG shot with the X-E1 and Zeiss 32 1.8 Touit Lens. My little rescue dog was sad the day I had to put my older dog Scrubby down. You can see it in her eyes right here, as if she knew.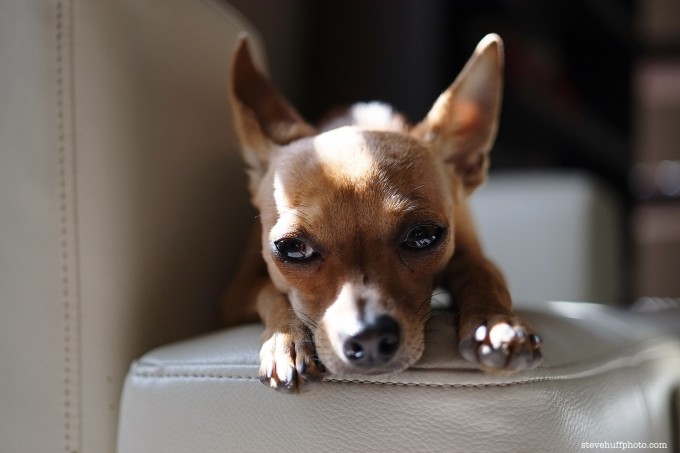 So away I went to give these lenses a try out at Goldfield Ghost Town. It was 109 degrees and Debby and I were walking around sweating after three steps out of the car..yea, it's a "dry heat". Whatever 🙂 As we approached the "town" the 1st building you come up on is the Mercantile where you can buy drinks, fudge or touristy gifts. The image below was taken with the 32 1.8 at f/5.6. I use Adobe Camera Raw with Photoshop 6 for all images on this site. It seems camera RAW still has issues processing X-Trans RAW files. When I view a shot at 100% I do not get that crisp look I get from other cameras. Instead I get the odd smearing going on in fine details.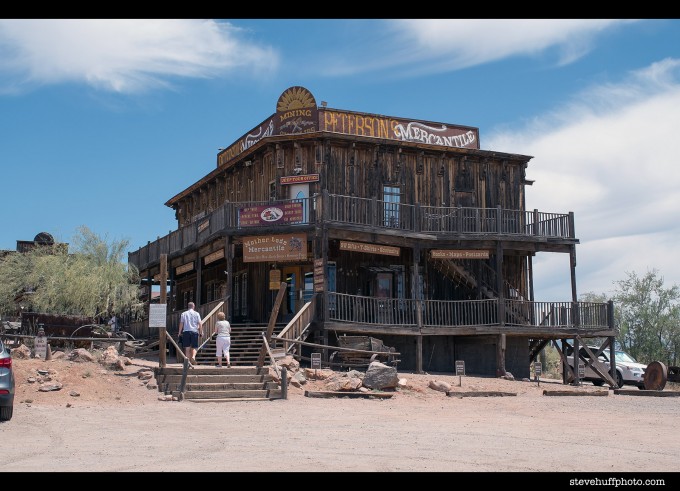 Here we can see how good the lens will do in low light. This was shot inside of the old saloon where they have boots hanging from the ceiling. At 1.8 the lens rendered nicely.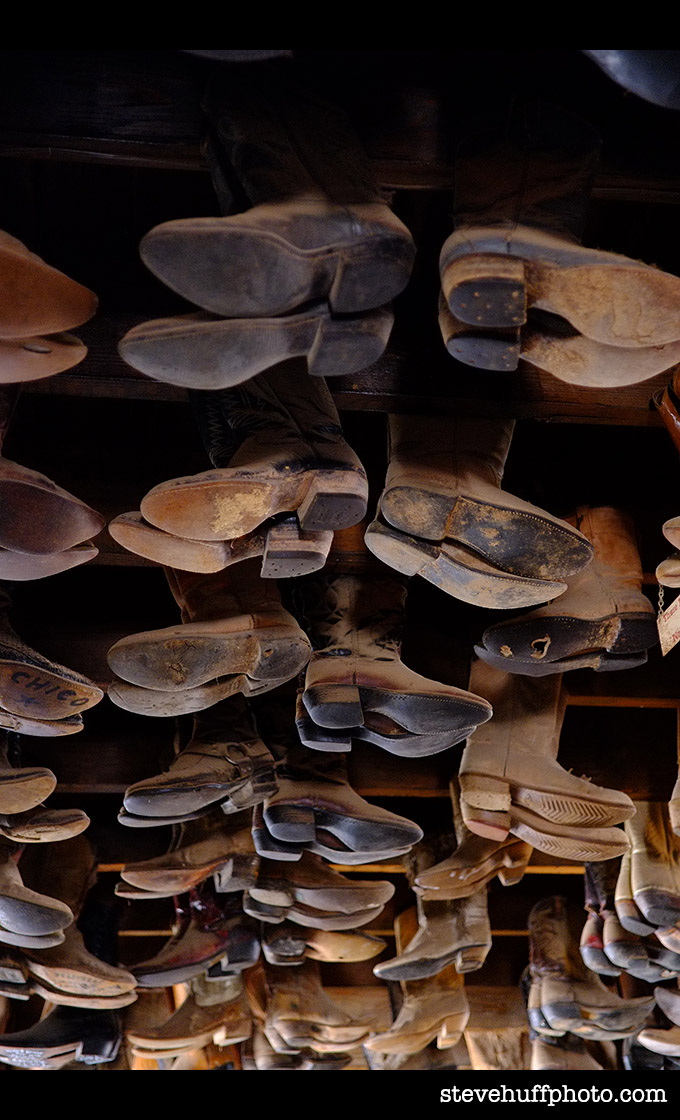 Against a wooden wall I shot this one and then converted to B&W using Alien Skin Exposure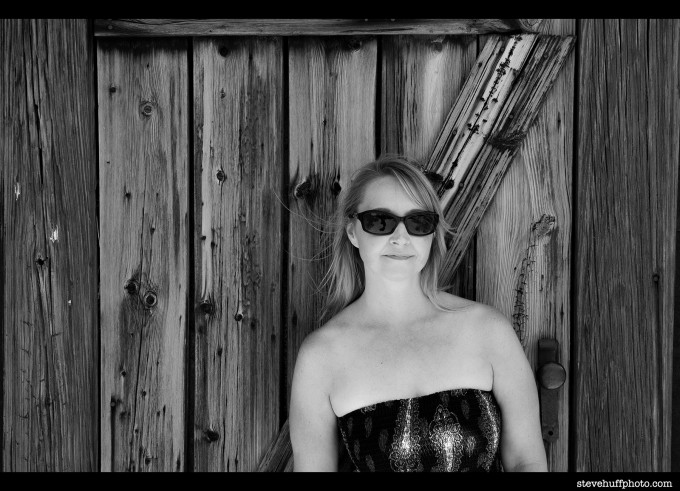 Wide open at 1.8  – looks good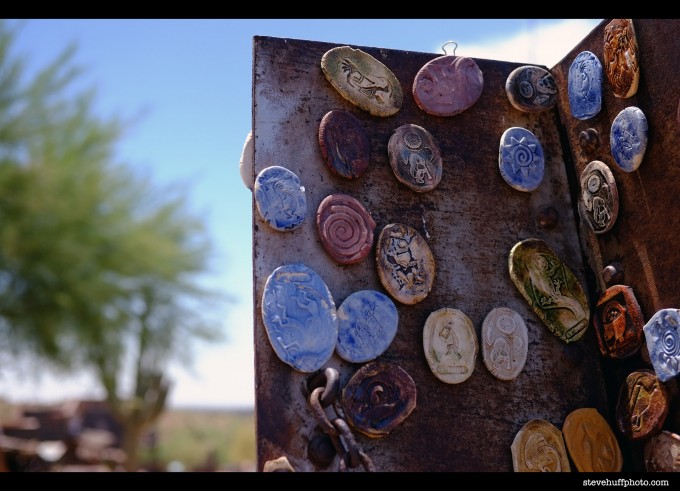 –
The Palouse with the 32 1.8
I then brought this lens with the X-E1 to the Palouse Road Trip, which was a rip roaring success! Everyone had a great time and walked away with some breathtaking shots. The Fuji did well here, as you can see.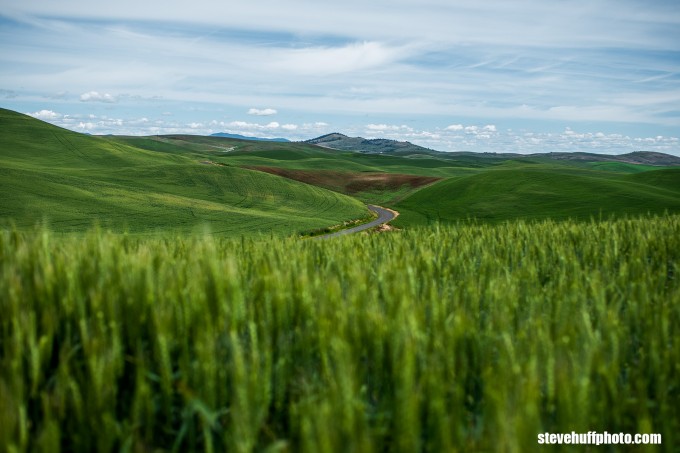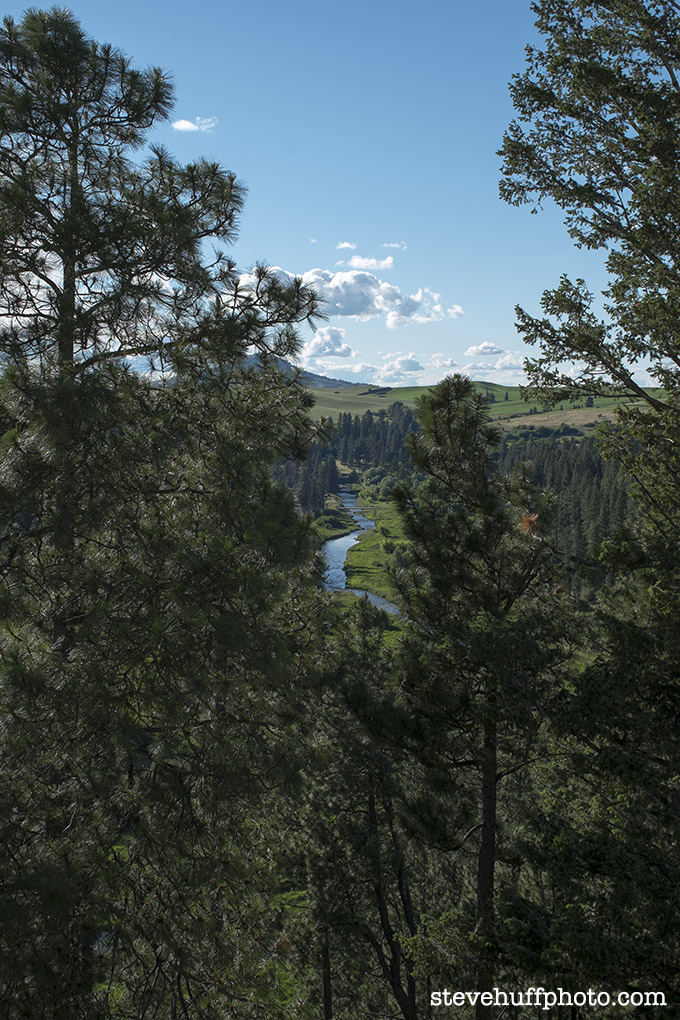 Walking around downtown Palouse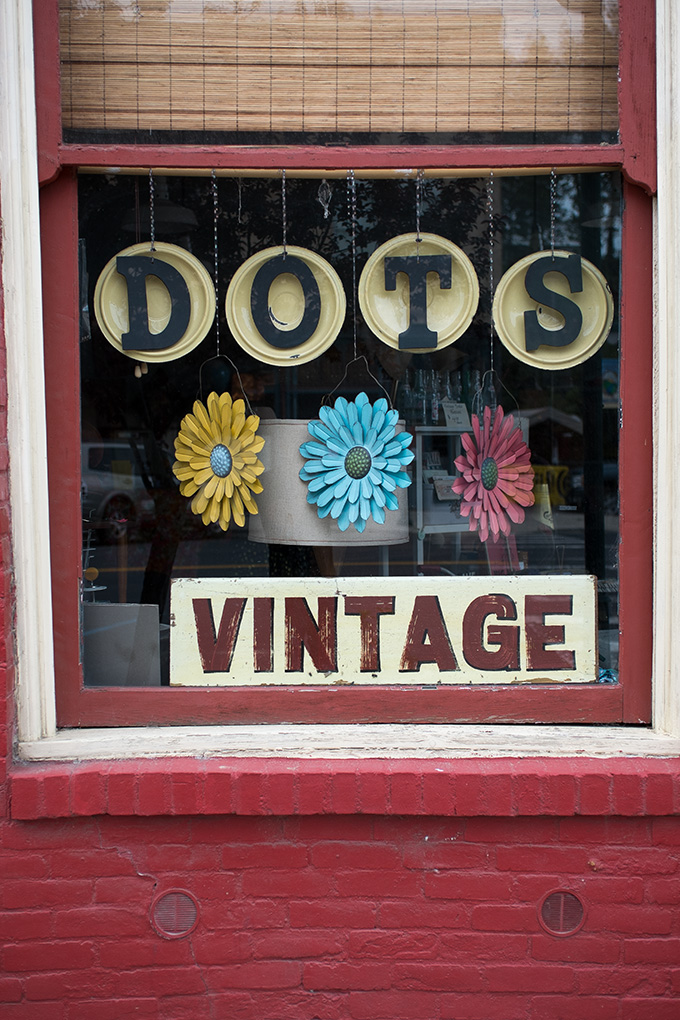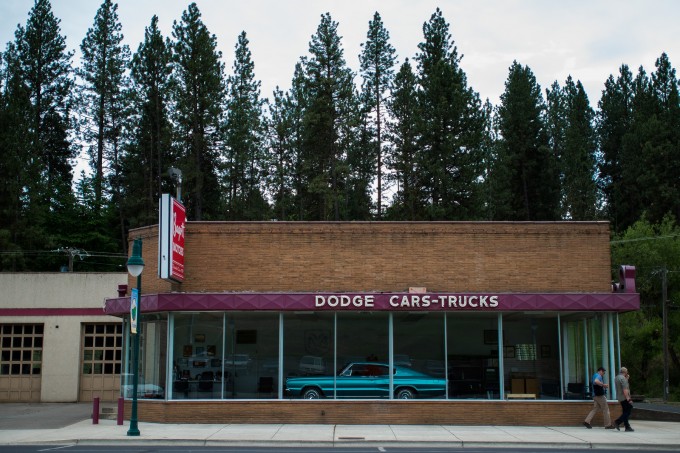 So bottom line: The Zeiss Touit 32 1.8 is a fantastic lens with superb build and a smooth pro feel. BUT, the Fuji 35 1.4 is optically just as good with slightly smoother bokeh. The Zeiss is $900 and the Fuji is $600.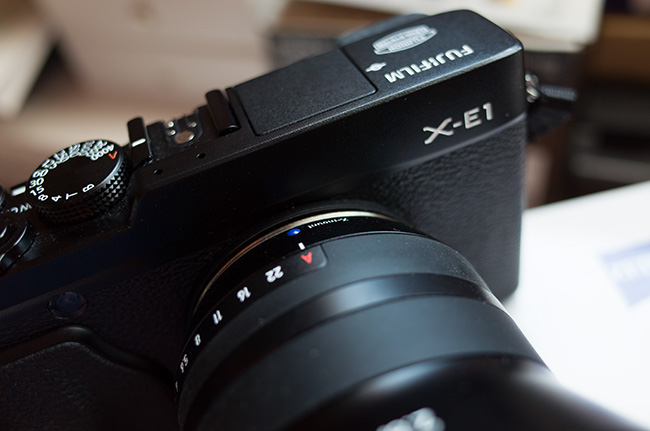 The Zeiss Touit 12mm f/2.8 – $1250 for Fuji X or Sony NEX
Where to buy Zeiss Touit:  PopFlash.com and B&H Photo
This is cool as it is a ultrawide lens for your Sony or Fuji cameras, and at 12mm you will walk away with an 18mm equivalent, which is WIDE! I loved the Zeiss 12mm as it gave me a field of view I was not used to and for me it was a challenge to fill that frame with anything interesting! As I shot it more, I grew to really enjoy it and if I were to invest in Fuji in the future I would buy this lens without question. Below are some images from the lens and the Fuji X-E1:
Ahhh! The 12mm! It gives us an 18mm field of view and I grabbed a shot from the steps of the building looking up. At 12mm (18mm) you get a VERY wide-angle.  The Zeiss 12mm is a fine lens. 
Yes you will see some distortion but this is a 12mm lens. Another 12mm lens I love is the Olympus 12mm which is an f/2 lens and TINY. DO I prefer the Zeiss to the Olympus? Well, I feel the Zeiss is the better lens though the Olympus is a much more manageable size.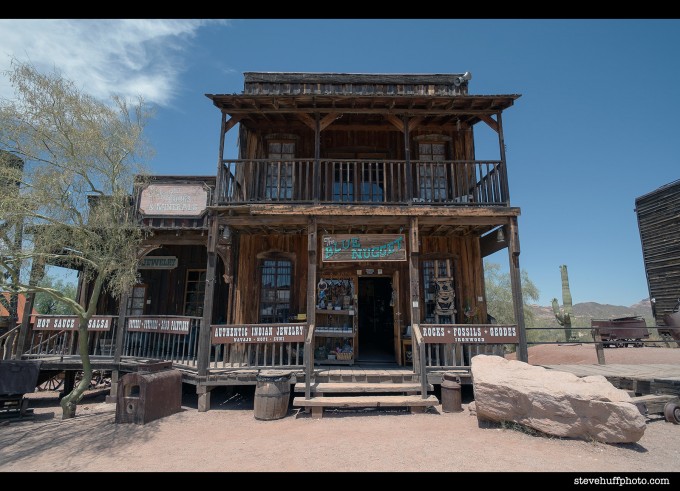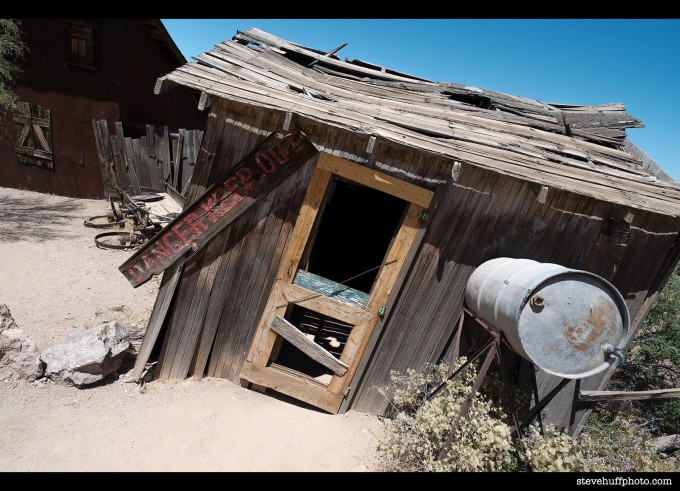 Some Alien Skin Exposure on this one…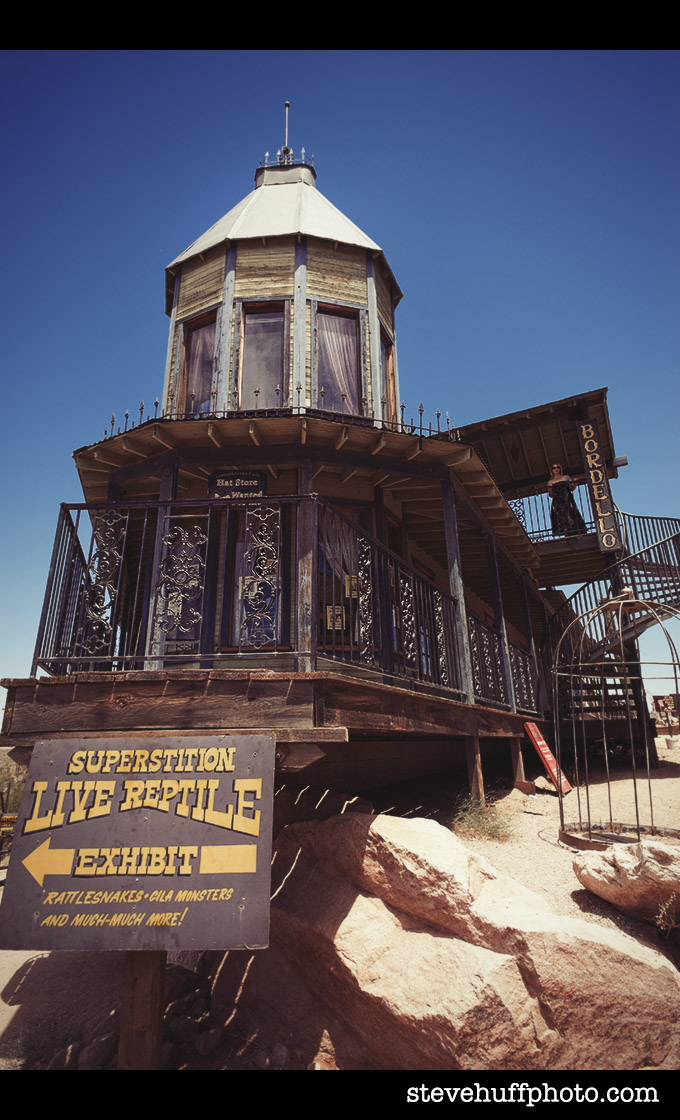 –
The Palouse with the 12mm
I also brought this lens to the Palouse and used it 95% of the  time when I pulled out the Fuji. I feel it did fantastic and added the drama I was looking for. All images below were shot with the 12mm, EXIF is embedded in all images. One thing I can say is that the Zeiss 12mm is SHARP.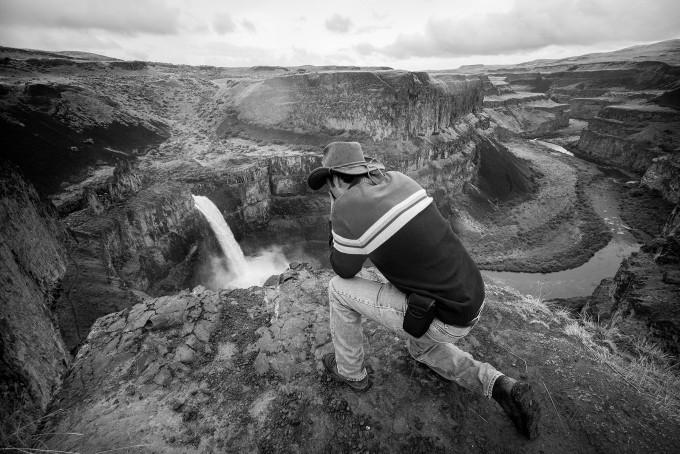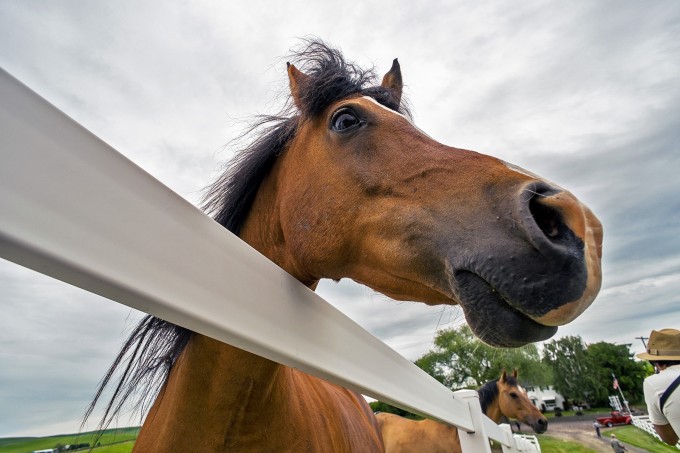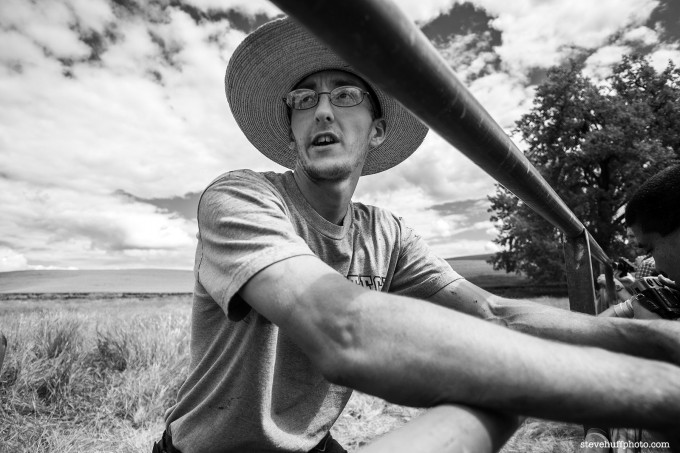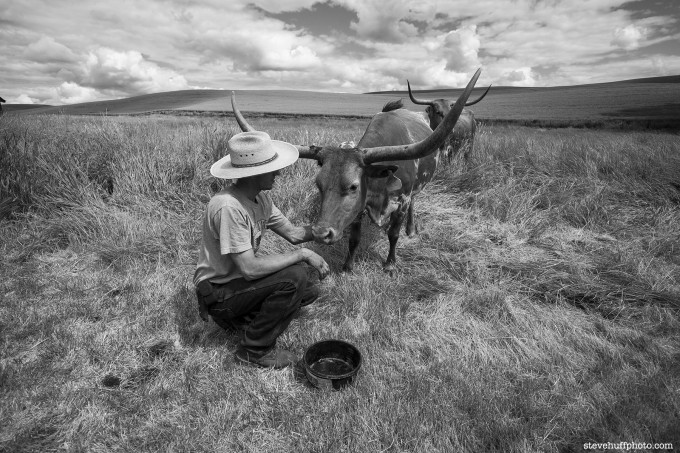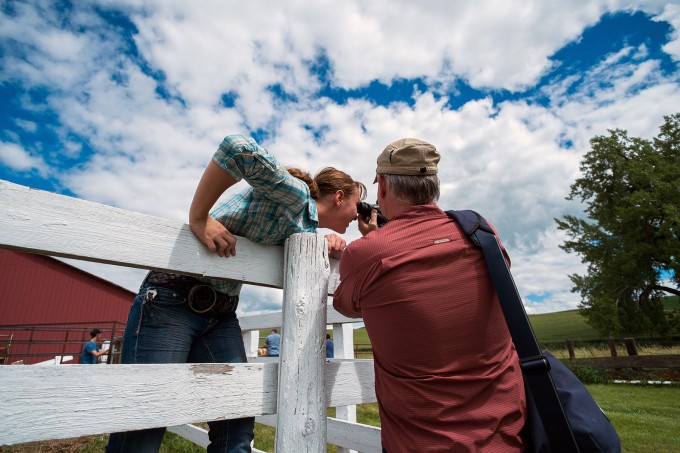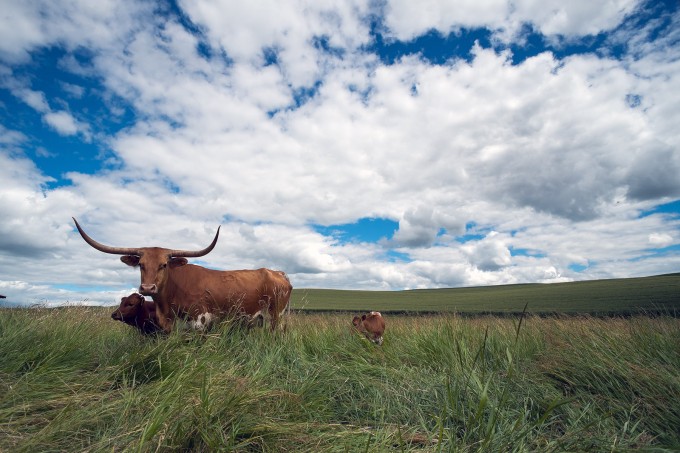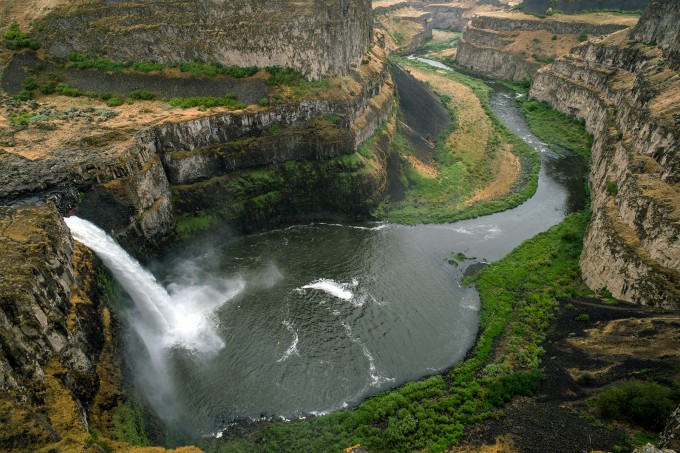 So there ya go, my quick thoughts on the Zeiss Touit lenses for the Fuji X Mount. I like both but really fell more for the 12mm. At $1250 though it is not cheap. Another 12mm lens I enjoy is the Olympus 12mm for Micro 4/3. Much smaller, superb performance and comes in at $799 but that is for Micro 4/3, not an APS-C Fuji 🙂 Overall the Zeiss lenses provide top quality build, feel, smooth use and great performance. While they do not give me the usual Zeiss pop I have seen from Zeiss lenses on Leica or Nikon or Canon, they still give the Fuji flavor of the X-Trans sensor, which many adore.
The thing you have to ask yourself is if you want a solidly made and nice to use lens for your X or NEX and if so, the Ziess Touit lenses should be looked at closely.
Thanks for reading!
Where To Buy?
PopFlash.com and B&H Photo sells the entire line of Zeiss Touit Lenses!
HELP ME TO KEEP THIS SITE GOING AND GROWING!! IT'S EASY TO HELP OUT & I CAN USE ALL THE HELP I CAN GET!
PLEASE Remember, anytime you follow my links here and buy from B&H or AMAZON,
 this helps to keep my site going. If it was not for these links, there would be no way to fund this site (and the cost these days to keep it going is pretty damn high), so I thank you in advance if you visit these links. I thank you more if you make a purchase! I have nifty search bars at the upper right of each page so you easily search for something at either store! I currently spend 10-14 hours a day working on this site and the only way that I can pay for it is with your help, so thank you! Currently my traffic has been increasing but my funds to pay for the site has been decreasing, so any help would be GREATLY appreciated!
Even if  you buy baby food, napkins or toothpicks at Amazon it helps this site, and you do not pay anything extra by using the links here. Again, you pay nothing extra by using my links, it is just a way to help support this site, so again, I thank you in advance 

 More info is here on how you can help! If you enjoyed this article/review, feel free to leave a comment at the bottom of this page and also be sure to join me on twitter, my facebook fan page and now GOOGLE +
You can also visit the new forums which also are home to the buy and sell board, so check them out!