Just for fun! Which one is which? POLL!
ANSWER: After waiting ALL day to let you guys mull it over, the answer is… The TOP image was taken with the Leica 50 Summilux. The Bottom with the Nokton. The easiest way to tell them apart is by the slightly rougher Bokeh of the Nokton. The Summilux is smoother in the out of focus areas but the Nokton is $3100 cheaper. So all depends on if you want the absolute best or the next best thing 🙂 
So which one is which? Decided to have some fun today before posting anything super serious 🙂 We all know how wonderful Leica glass is, but it is so damn expensive and hard to justify for many of us. I always get asked "what lens is comparable to the 50 Summiux ASPH, but for less money"?
Well, these days I say without hesitation, the Voigtlander 50 Nokton 1.5 VM. Yep, the new Leica M mount 50 Nokton is GORGEOUS and is 85-90% of the Leica. Where it falls short is with some slight distortion when shooting straight lines up close. Other than that it is sharp, has pleasant Bokeh, great color and at a casual glance, very hard to spot the difference between it and the $4000 Leica. The Nokton can be had for $899 in black and $1099 in chrome. The Leica is $3995. 
So, which is which? Both were shot wide open at 1.4 and 1.5 on the Leica M 240 casually during one of the Palouse workshop lunches.
You can see my Nokton review HERE.
BOTH are direct from camera, shot RAW, no modifications whatsoever.
After you look, and click to see them larger vote in the poll below!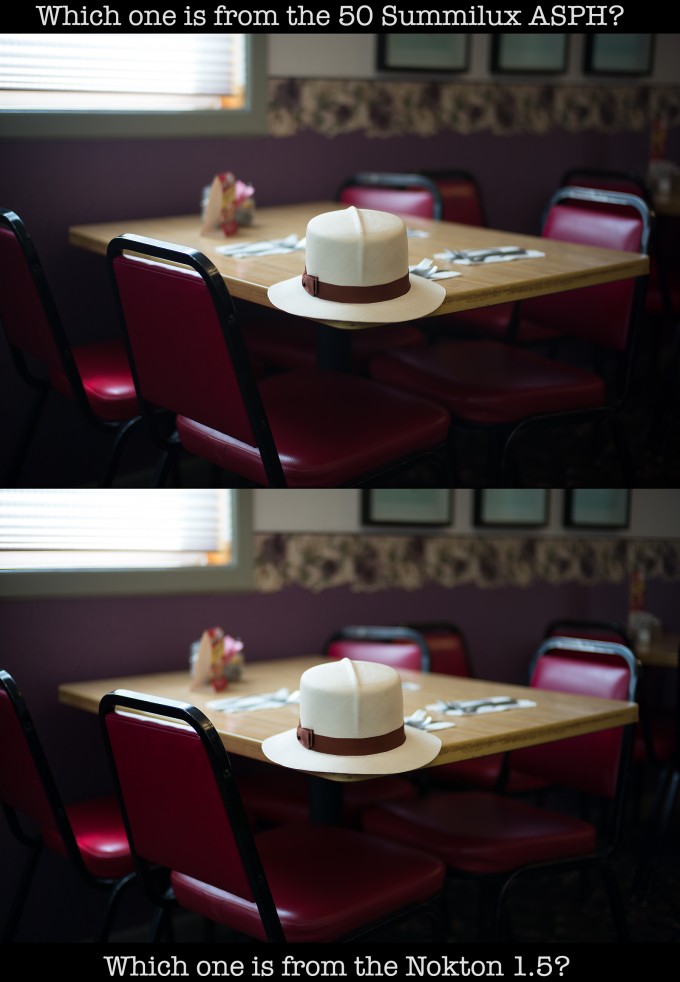 ANSWER: After waiting ALL day to let you guys mull it over, the answer is… The TOP image was taken with the Leica 50 Summilux. The Bottom with the Nokton. The easiest way to tell them apart is by the slightly rougher Bokeh of the Nokton. The Summilux is smoother in the out of focus areas but the Nokton is $3100 cheaper. So all depends on if you want the absolute best or the next best thing 🙂