Is it April Fools? No, but it feels like it! New special editions…
The Sigma SD-1 Wood Edition – $13,800 body only
Just saw this today and laughed. I mean…I get it. I understand the luxury market as it appeals to all of us, even those of us with no cash flow. I am a Leica camera fool and even though it is way above my means I found ways to own an M9 and M9-P. Not the smartest thing in my situation but you only live once right? Lol. But sometimes I think things can be taken over the top. For example, the Sigma SD1 "wood edition". Only 10 are being made at a cost of $13,800. They are being offered to the German market though. Will they sell? Hell, I was not even aware that the standard SD-1 was selling! Below you can bask in the goodness of the SD1 "wood edition" made of Amboyna Burl root wood. Very exotic looking but how does that puppy feel in the hand? It can be yours for $13,800, body only of course! Oh, and it is a snap on accessory. You can take it off when you want to go shoot.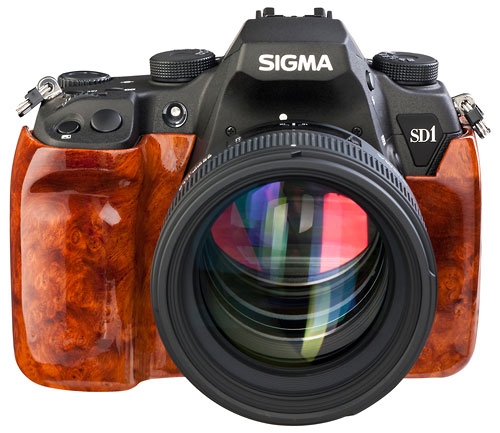 –
The new Leica Red Leather M9-P – $16,000
For a mere %16,000 you can pick up a Red Leather Leica M9-P with 28 Elmarit lens. For a $500 up charge you get a grip, a strap and red leather covering. Only 30 are being made and these will be available in Japan. Now, this one I can get into looks wise, but the cost? No. Well, not for my budget anyway. If I were loaded with serious cash…maybe this one would tempt me. Then again, the chrome and black M9-P are sexier so….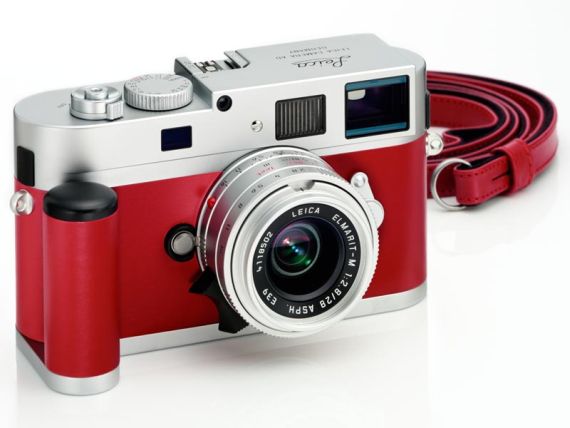 –
So what do  you guys think of these? The Sigma is a bit odd to me but maybe someone else would see the beauty in it. Maybe?
[ad#Adsense Blog Sq Embed Image]