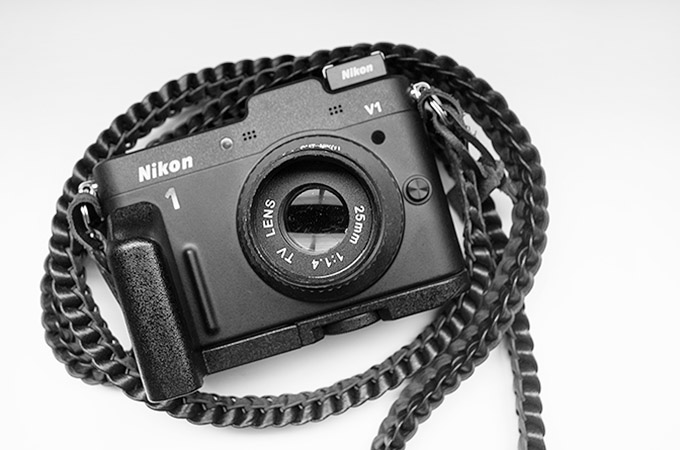 Taking the Nikon 1 to Dream Land with a 25 1.4 C-Mount $29 lens!
The Nikon V1 is an interchangeable lens camera. We all know this fact, but what many do not know is that you can use many other lenses, old lenses, 3rd party lenses, and even Leica lenses on the V1 using certain adapters. IMO, it is a waste of money and glass to use expensive Leica lenses on the V1 or 1 system cameras due to the 2.7 crop that robs the beauty from the lens. For example,  a 35mm summicron would turn into a 90 and you would lose the magic of the lens which was designed for full frame. Many complain about the 1 system and the difficulties of achieving "Bokeh" or out of focus backgrounds (shallow depth of field) with the standard Nikon 1 lenses. There are two that will deliver this for you but one is expensive at $900 (the 32 1.2) and one is under $200 but will still lack a little in the Bokeh department unless you are shooting up close. That lens is the fantastic 18.5 1.8.
[ad#Adsense Blog Sq Embed Image]
Still, those lenses may not deliver the blur that many "power bokeh junkies"  want. There is a reason many people pay $11k for a 50mm Noctilux and yes, 99% of all Noctilux users shoot that thing at f/0.95 as it was designed and optimized to do.  Luckily, there is a crazy way to get extreme Bokeh on the 1 system cameras with the use of a $29 lens that is sold on Amazon, by Amazon. It is in NO WAY anything like a Nocti, but hey, for $29 what do you expect?
UPDATE: Yesterday I posted the image below asking ALL of you to guess which camera and lens took the photo.
MANY of you said Leica M 240 and various lenses from vintage glass like the Summarit to the $11,000 Noctilux to the 50 1.5 Nokton. I mean, a ton of you said Leica M, which is a full frame camera! This tells me that many associate crazy massive Bokeh with Leica and/or full frame. Crazy what we will see when we do not know what took the image 🙂
Others said the Nikon V1 and 32 1.2, but even that lens would not render anywhere close to this way. What you see below if you look closely is crazy melted bokeh and soft corners. The Leica modern lenses would be crisp and sharp in the corners and the Nikon 32 1.2 would be as well. Some vintage glass renders in this way on the Leica M 240 and yes, the colors below do look comparable to the Leica M 240 but this came from the V1 and the $29 25 1.4 C-Mount lens with the $10 adapter 🙂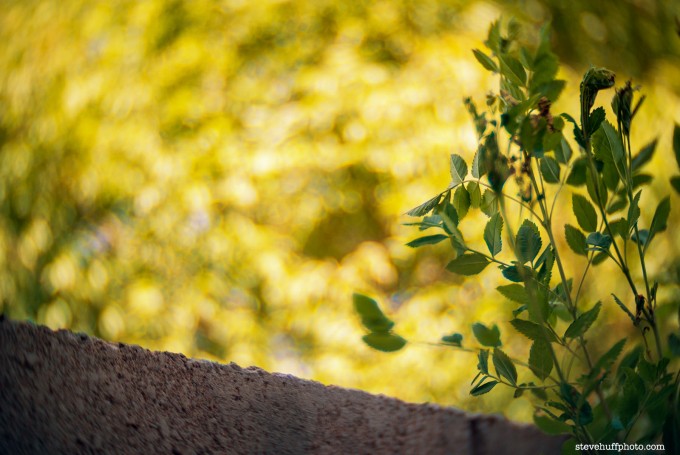 Yep, the 25 1.4 C-Mount generic lens from Amazon sold by Rainbow Imaging. It is not a sharp lens, it is not made very well, it is tiny and yes, it is a C-mount lens that costs $29 and is a 25 1.4 lens that delivers softness, dreaminess and crazy Bokeh that some will find interesting and others will find not so interesting. To check out the lens at Amazon, click HERE. It comes with an adapter for Micro 4/3 so you will need the $10 Nikon 1 Adapter. So for $39 total you can add a 25 1.4 lens to your stable, though like I said, it is cheaply made, very soft and on the Nikon 1, can only be  used in full manual mode which means manual focus, manual aperture and manual shutter speed. It's not a lens for those that want speed and convenience, it is for those who like to take an artsy shot every now and again.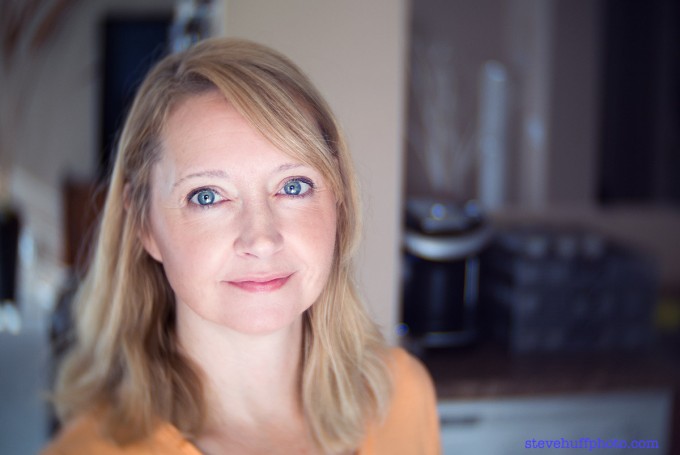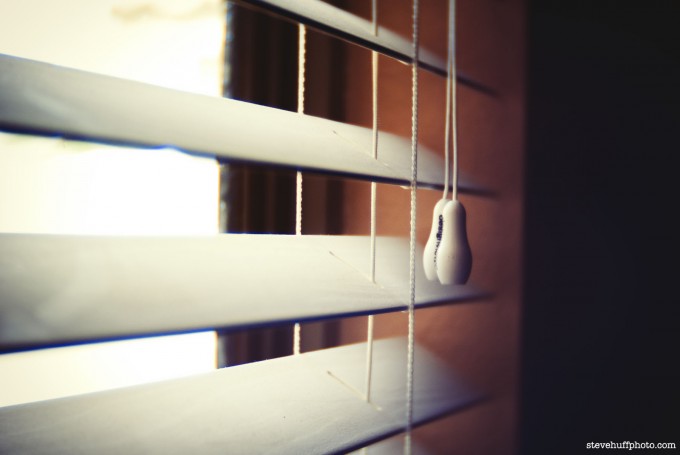 C-Mount lenses are made for TV cameras and are known to be TINY but FAST in aperture. In fact, you can buy new high quality C-Mount lenses at B&H Photo. They even sell a 25 0.95 but it goes for $1500. Using a C-Mount to Nikon 1 adapter that you can BUY HERE at Amazon for $10 you can mount a C-Mount lens to your Nikon 1 camera. Not all C-Mount lenses will work well but when looking you need to find one that is made for 16mm. This will then cover the Nikon 1 imaging sensor. Many Nikon 1 users are expirimenting with such lenses as are Micro 4/3 owners. These lenses work very well on these smaller sensor cameras. When I say "very well" I mean, they work..but the results will be crazy in many situations, and some will be beautiful. All depends on the eye of the beholder.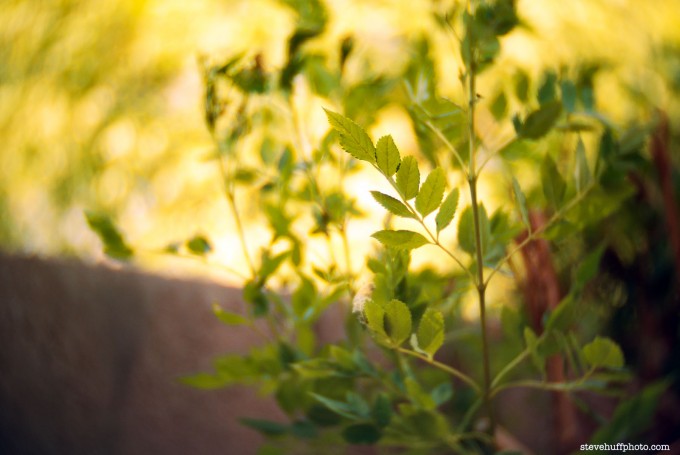 So for those Nikon 1 shooters who do not want to spend $900 on the 32 1.2, which will give you sharpness, light gathering, 85mm equivalent and a fast aperture with plenty of Bokeh, for $40 you can have a tiny setup that will give you plenty of (crazy) bokeh BUT NOT SO MUCH Sharpness, not so good of build and a lens that will not focus to infinity 🙂  Still, when I saw this I had to try it so I could pass along the results here. For a $40 investment, the results are not bad at all! In fact, they do indeed look like some of the results I get from the full frame Leica M with really old 50mm glass.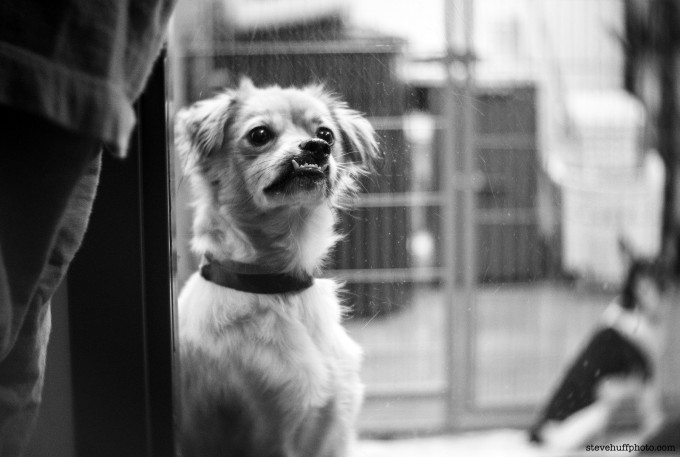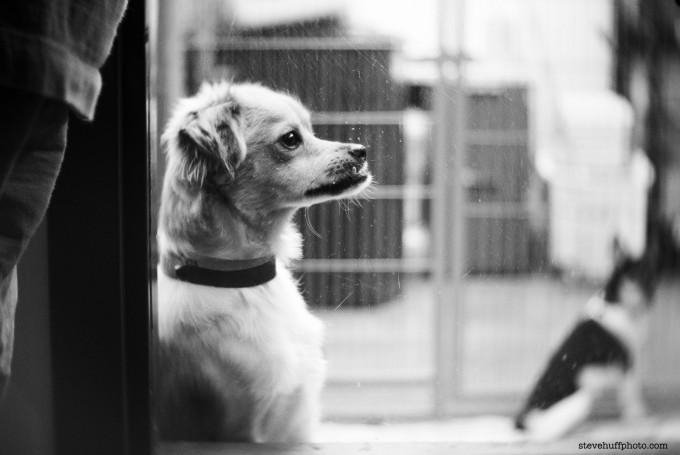 Wrap up: The lens is available at Amazon HERE, and is prime eligible for $29 and it comes with a Micro 4/3 adapter so you can use it on your Micro 4/3 camera. Amazon prime members even get free 2 day ship! The Nikon 1 adapter needed for use on a Nikon 1 camera is also Prime eligible and is HERE. If anyone buys this set for use on the Nikon 1, you must put the camera into manual mode for it to work, otherwise you will get the warning message on the screen that a lens needs to be attached. So manual aperture, shutter speed and focus. Once you have your meter set, it is as easy as pie to use. I'll add more images to the Nikon 1 gallery as I get them.
Have fun!
Steve
HELP ME TO KEEP THIS SITE GOING AND GROWING!! IT'S EASY TO HELP OUT & I CAN USE ALL THE HELP I CAN GET!
PLEASE Remember, anytime you follow my links here and buy from B&H or AMAZON,
 this helps to keep my site going. If it was not for these links, there would be no way to fund this site (and the cost these days to keep it going is pretty damn high), so I thank you in advance if you visit these links. I thank you more if you make a purchase! I have nifty search bars at the upper right of each page so you easily search for something at either store! I currently spend 10-14 hours a day working on this site and the only way that I can pay for it is with your help, so thank you! Currently my traffic has been increasing but my funds to pay for the site has been decreasing, so any help would be GREATLY appreciated!
Even if  you buy baby food, napkins or toothpicks at Amazon it helps this site, and you do not pay anything extra by using the links here. Again, you pay nothing extra by using my links, it is just a way to help support this site, so again, I thank you in advance 

 More info is here on how you can help! If you enjoyed this article/review, feel free to leave a comment at the bottom of this page and also be sure to join me on twitter, my facebook fan page and now GOOGLE +