The New Tenba Messenger Mini Camera/Laptop Bag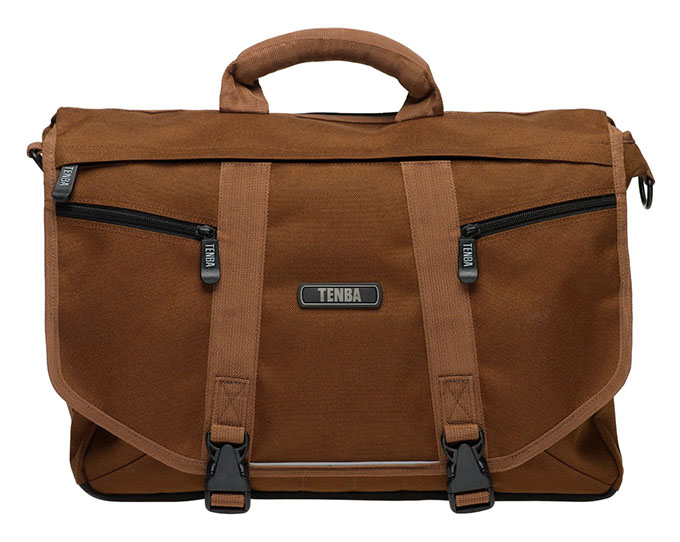 I am liking what I see in the video below by Tenba on their new Messenger bag that will hold your photo gear and laptop while having some pretty cool features such as waterproof bottom (so if you have to sit your bag down on a wet surface it will not soak inside the bag) and compartments and the overall design (as well as the wide color selection). I have spoken with Tenba about getting a sample to review as it seems like a GREAT travel bag. I love my Fogg bag but it does not hold much besides my camera and lens and it costs 5X the amount of this Tenba bag. My very nice Think Tank "Mirrorless Mover" has somehow found its way to my Son for his Nikon V1 setup.
I like these Tenba bags because even the smallest MINI Messenger will hold a macbook air or iPad and the brown would look pretty sharp in my copper Mini Cooper 🙂 Take a look at the video below and you can also check it out on their website to see all of the cool colors available.
The Messenger comes in three sizes: Mini, Small and Large 
and Look at all of the colors on Amazon 🙂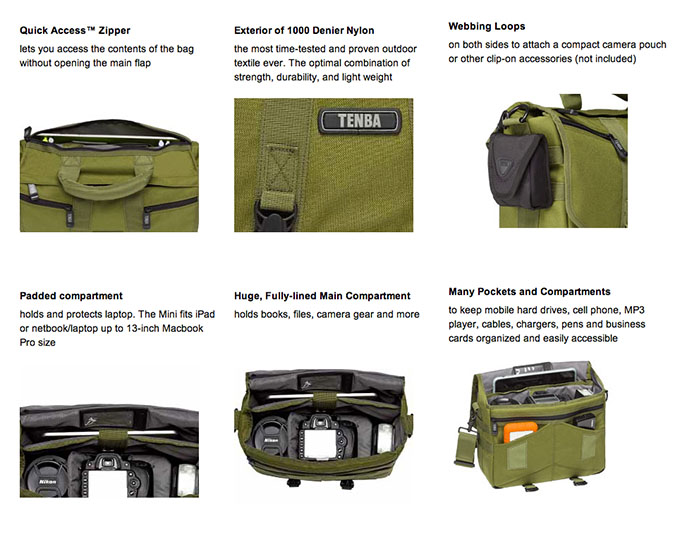 B&H Photo also sells these and the reviews are fantastic, so I may end up just ordering one 🙂 If so, I will do a video review as soon as I give it a spin.