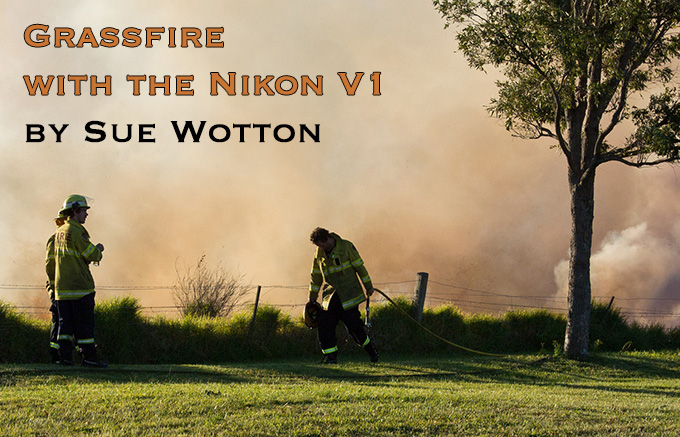 Grassfire with the Nikon V1
By Sue Wotton
On Thursday 15th August, a grassfire started near homes at Maryland, NSW, Australia. I had not intended to do much that afternoon but when I wandered out the front of my house and saw massive clouds of billowing black and brown smoke, I knew there would be a photo-op there. It was also an ideal opportunity to put my newly acquired Nikon 1 V1 camera to work. I had bought a J1 with a 10mm f/2.8 and a 10-30mm a month ago, and the V1 twin kit (10-30 and 30-110) just a week ago. Yes, the J1 impressed me that much!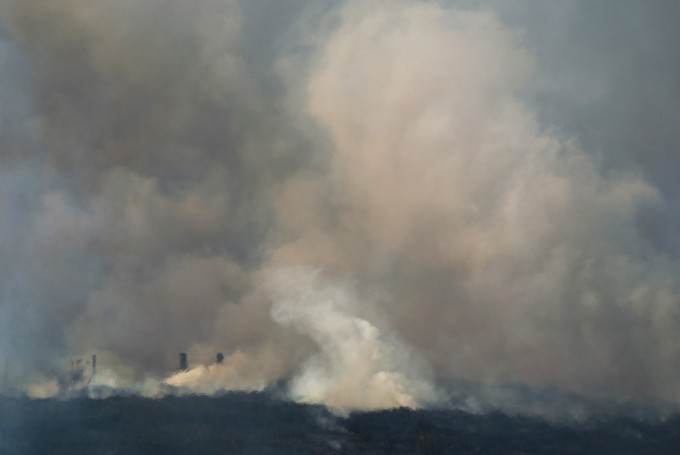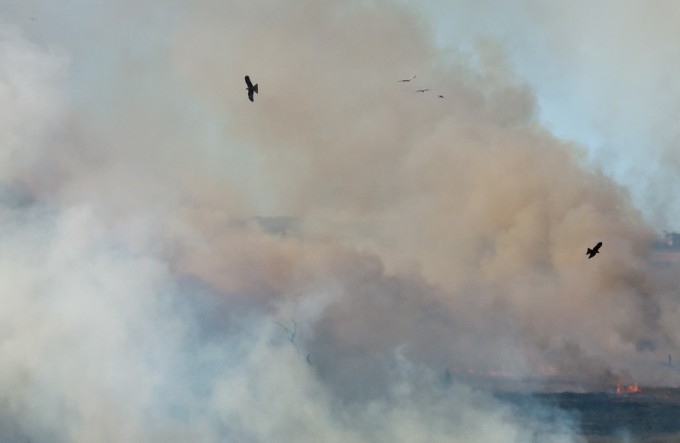 Knowing I would not be able to get very close to the action, I decided to use the V1 plus 30-110. The V1 has a most excellent viewfinder, for those bright sunny days… which describes Thursday, perfectly. The extra reach as well, was something which would be needed and I did not wish to be switching lenses about, in a fire zone. I also took the J1 with the 10-30, but ended up not using it at all. Because the fire was so close to houses and the walking track, there were various Fire officers and Police present to make sure people did not get too close, and place themselves in harm's way, and the entire street was blocked off, but as luck would have it, the burn was happening just off a huge grassy area which is usually frequented by dog walkers and others…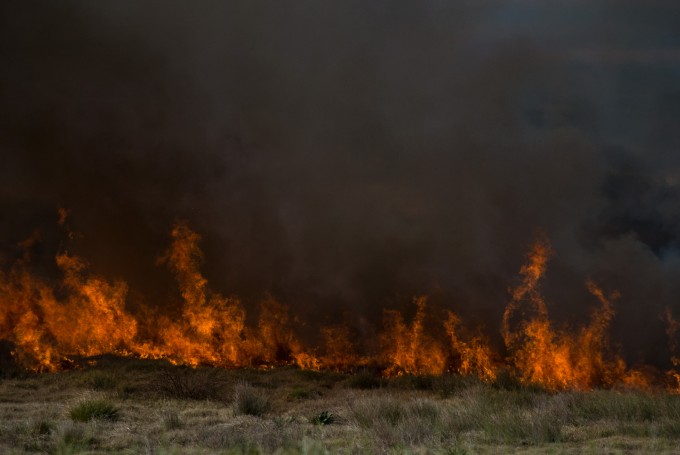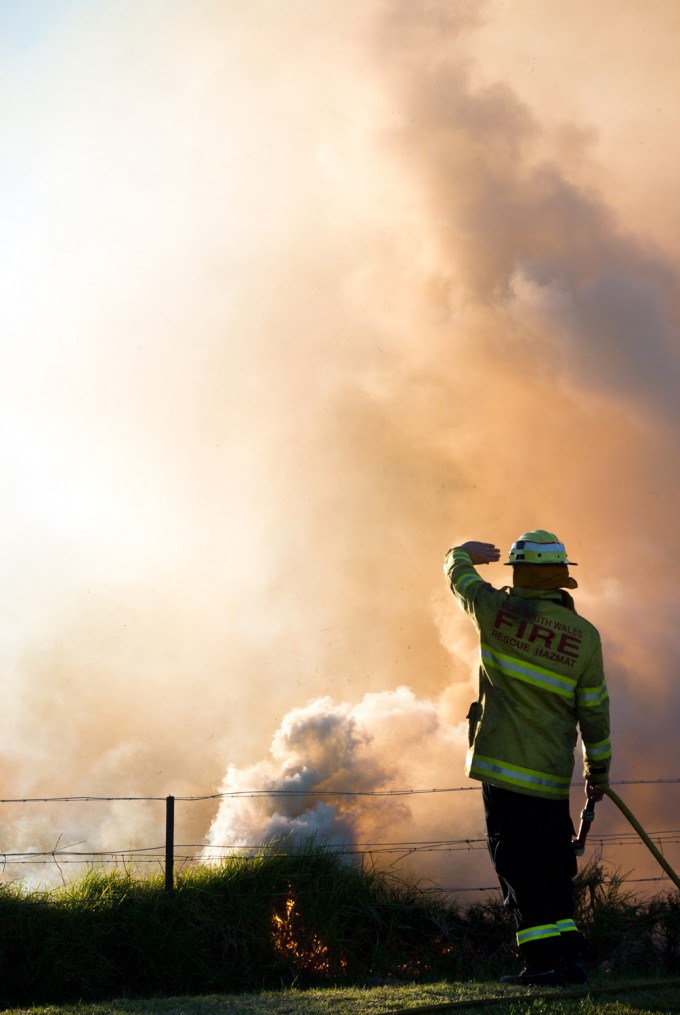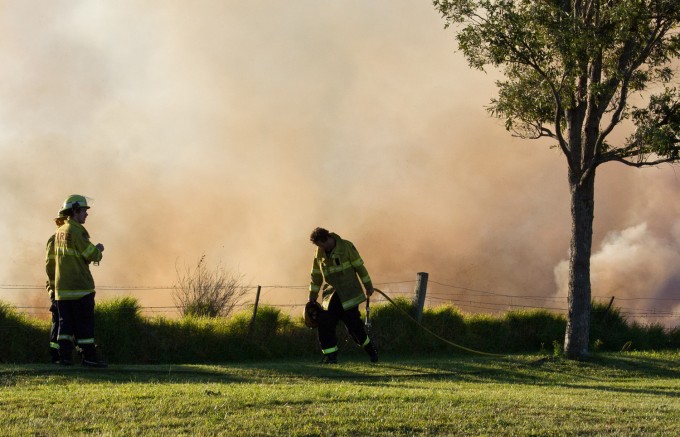 By the time I arrived, my favourite tree was already under threat. Smoke was billowing around its base and it wasn't long before the flames reached it. I was expecting to see flames running up the tree and into the canopy, but the fire burned so fast, it had passed the tree before being able to damage it. The grass was a different matter. It burned bright, and hot. Even green grass was going up in flames, and small rodents were hopping and running to escape as their habitat disappeared. I think more than one house in the near vicinity would have had new residents that night. There were birds of prey, wheeling in and out of the flames, hunting small animals trying to escape.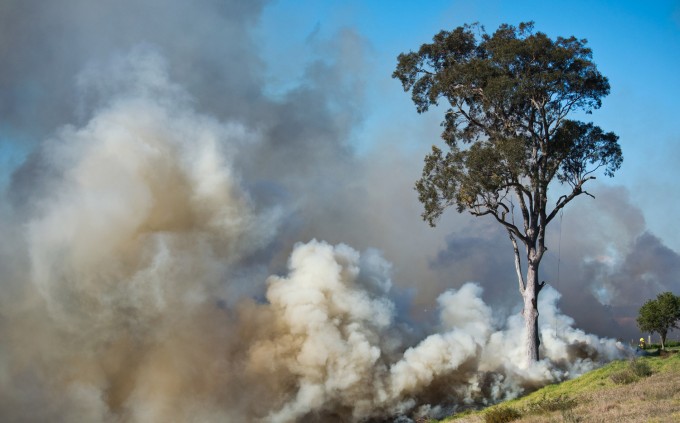 Someone commented to me later, on seeing the photos, that it was almost apocalyptic… and it certainly looked that way at the time…
The firemen worked hard and hot all day, fire trucks came from other locations, at one point there were about 5 present, as well as two helicopters which were waterbombing the more difficult to reach spot fires. I think the local backyard pools would have needed a refill by the following day!
The little Nikon performed beautifully under these circumstances. With the changing of the wind and the need for fast shooting, the V1 was amazing. I mostly shoot manual with my K-5 and other cameras, so I naturally chose manual for the V1. It is so easy to switch settings *fast* that I had no need to use any auto mode. I used both the LCD screen and the EVF (EVF most of the time) and found both very easy. The LCD screen benefited later in the day with less direct sun, but at 921k dots, it's fairly good even in sunlight. The EVF at 1.44k dots is bright and beautiful and it kept me on track for my photographs for the day.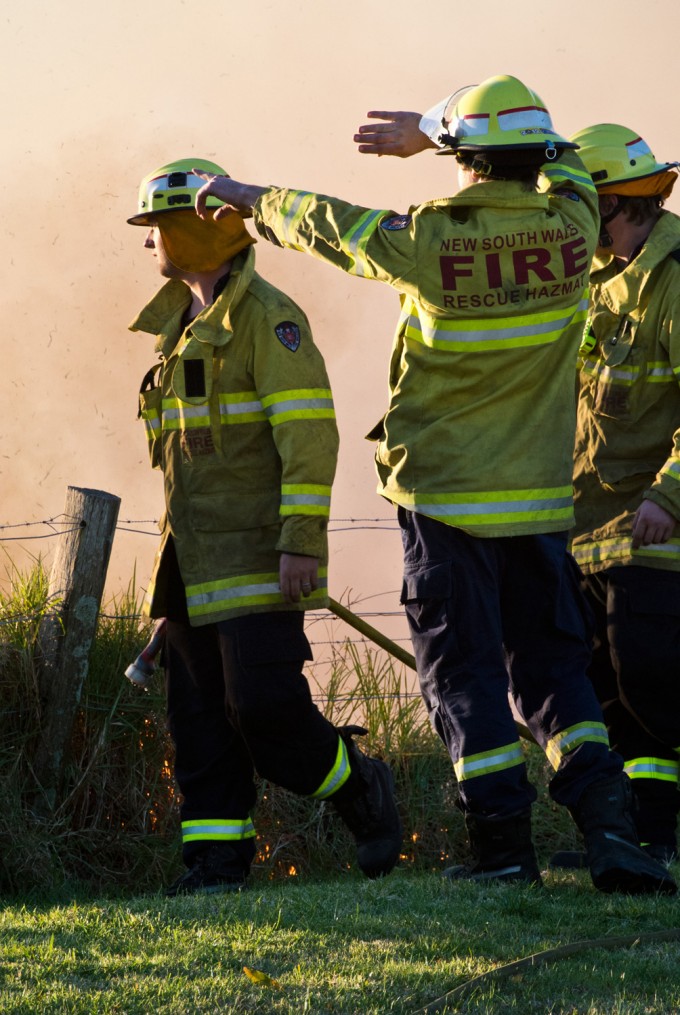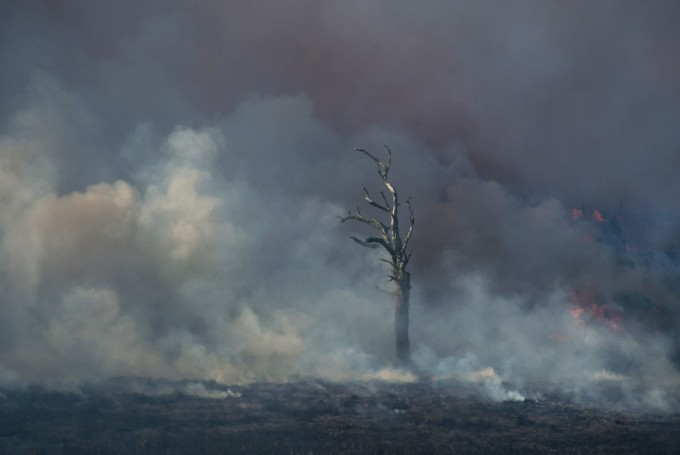 I honestly could not fault the performance of the camera, nor the results which I saw later after upload to the computer. I found that I had the zoom at full most of the time, and this was a good thing, being as how the action was quite a distance away. I am completely won over by the Nikon 1 system… and am happy to have a 10MP camera instead of a honking great monster. Its light (relatively speaking), easy to use, quick to respond and fast to shoot… dare I say it in mixed company? *whispers*… even better than my Pentax K-5. What more could one want?
As a followup: 80 hectares were burned out, and officials are still looking at whether the fire was deliberately lit.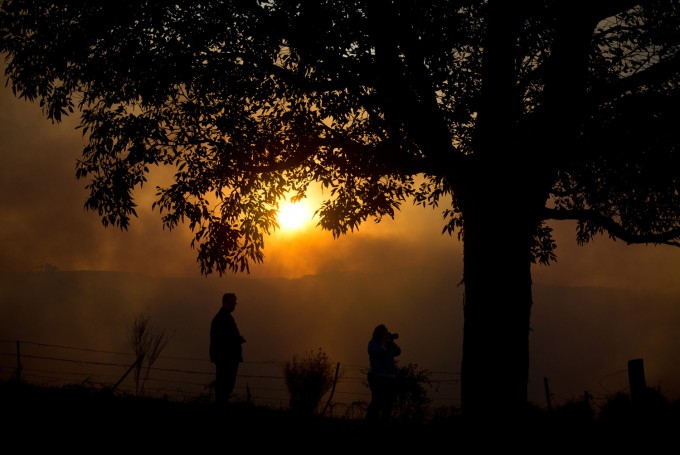 Enjoy the photographs, I sure enjoyed taking them 🙂
Please visit my Flickr pages for more: http://www.flickr.com/photos/kyte50/
And my blog for all kinds of rambling :): http://www.hamarana.net