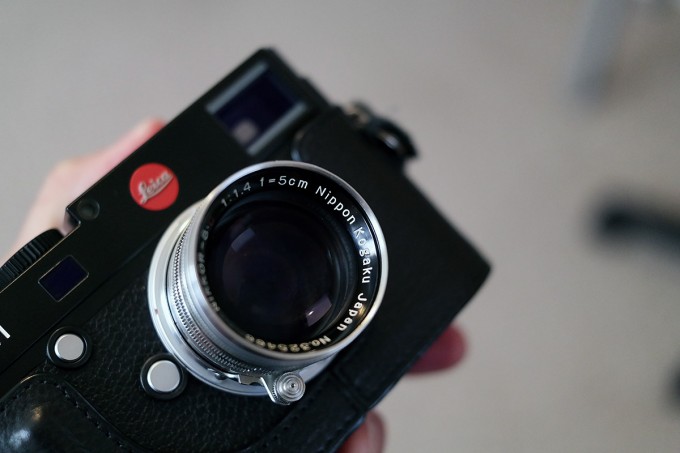 Spooky Fun with 50mm. Summilux, Summarit and Nikkor 5cm
I was going through my bag today and wiping down my Leica M 240 as it was getting full of smudges, dust and skin oils. I looked down into my bag and stared at the three 50mm lenses that lay inside on this particular day.
The 50 Summilux ASPH
The 50 Summarit 1.5 (Vintage)
The 5cm Nikkor 1.4 (Vintage 50mm)
The Nikkor 5cm, 50 Summilux ASPH and 50 Summarit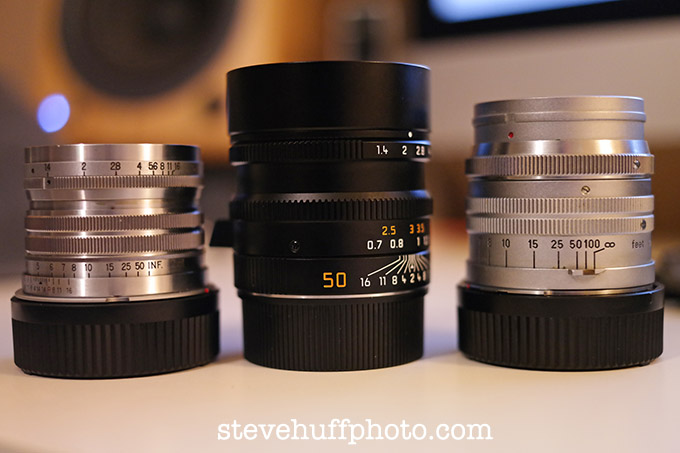 First of all, there is not much I can say that has not been said of the legendary and amazing 50mm Summilux ASPH. I still say it is the best 50mm in the world for any camera system. While expensive at $3995, many times it is all one needs with a Leica M body. One camera, one lens. If there was ever any one lens to own with a Leica, this is it. I have written so much about this lens over the years and have shot it with an M6, M7, MP, M8, M9, MM and now the M.
It is a fantastic lens that everyone should at least try once in their life if they shoot with a Leica M or Zeiss Ikon or Epson RD-1 (when I 1st used the lens it was with an RD-1 years ago). Also, if those Sony rumors are true, and a high-end FF mirrorrless is on the way then a lens like the 50 Lux will be a hot commodity once again. I imagine it would do amazingly well on something such as a Sony FF, if indeed  that really happens.
If so, Leica Dealers Ken Hansen and the Pro Shop have plenty in stock right now. 🙂
So after looking at these lenses in my bag today and cleaning them up a bit I asked Debby to throw on a Halloween mask I picked up a few days ago for $10. It's creepy as well as spooky and with Halloween coming up soon, I figured it could come in handy for a creepy lens test 🙂
So what I will show you first is a series of three images. One taken with the 50 Summilux ASPH at 1.4, one with the classic Leica Summarit 1.5 at 1.5 and one with the 50mm Nikkor 1.4 Vintage RF Lens. Then I will talk a little more about the Nikkor and Summarit and why at least one of these lenses is good to have in ones stable of lenses, even if you have a Summilux already.
The 1st image: Taken with the 50 Summilux ASPH at 1.4, wide open. Click it to see the detail. It's clean, and it has the micro contrast the older lenses lack.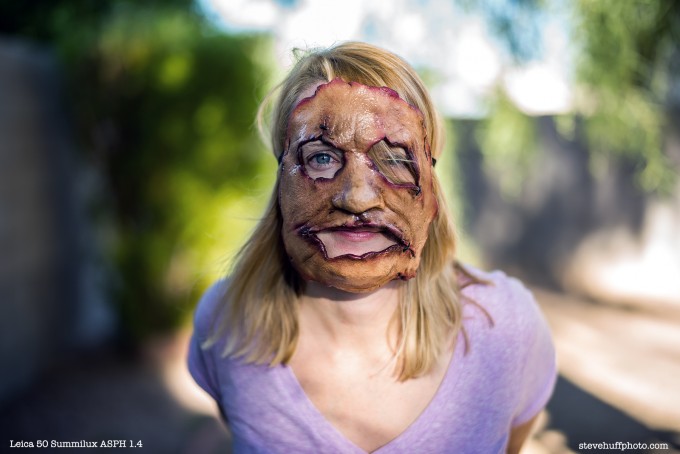 –
The classic 50 Summitar at 1.5. This lens is a fave of mine though I only use it sparingly due to the special effect Bokeh.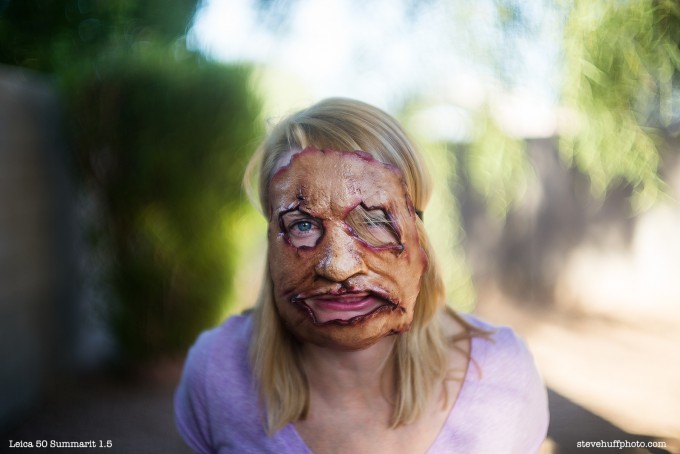 –
The 5cm Nikkor 1.4 – A classic and sometimes hard to find lens in the rangefinder world. This one is LTM mount and needs an adapter that costs $10 to fit an M. It can focus to .4 meters but you must use live view to do so.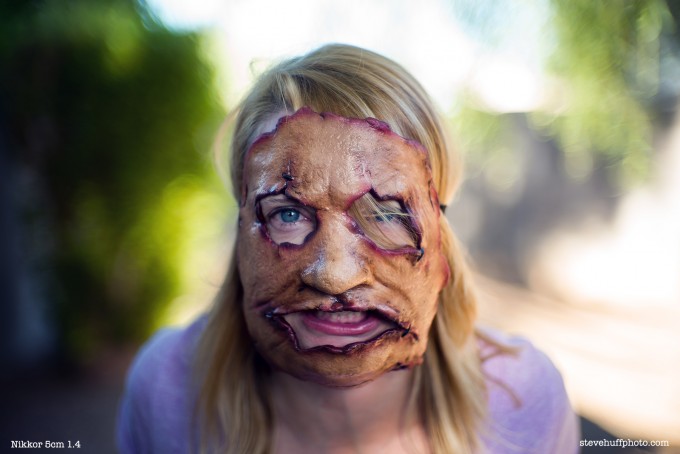 –
Three images of the same subject with each lens wide open. Each lens renders in a totally different way when shot at the maximum aperture. The Summilux is contrasty, crisp and has a smoother Bokeh effect with higher micro contrast. The Summitar is wild, with a melting blob of blur behind the subject (which is actually pretty sharp considering the age of the lens) and finally, the Nikkor. The Nikkor is a Sonnar design so gives an even different rendering with that classic glow we expect from older vintage glass. Which one do you prefer? Do you have a vintage heart? Hmmmmmm.
Two more:
Converted to B&W with the DXO film pack, this one was with the Summarit. Many HATE the look of this lens, I LOVE it but only on certain occasions will I use it. These lenses can be had for as little at $350 and as high as $800 depending on condition. I have had 4 of them looking for the best one and all were fantastic and in fact, the one that was the most beat was the best performer.  The subject pops out of a blob of blur! Click it for a much better view!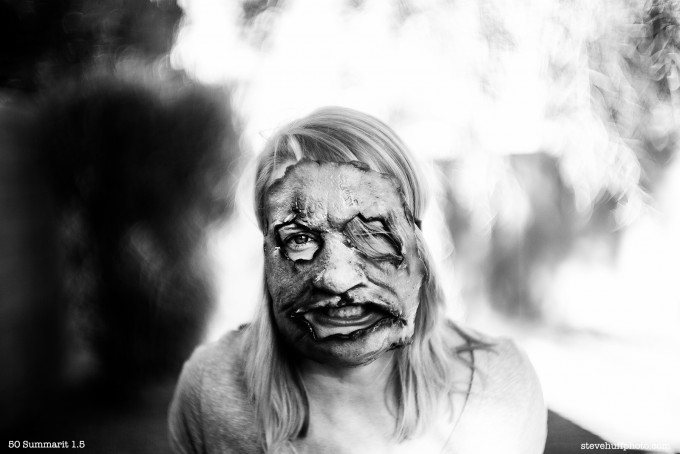 –
again with the Summilux ASPH, but this one at f/2.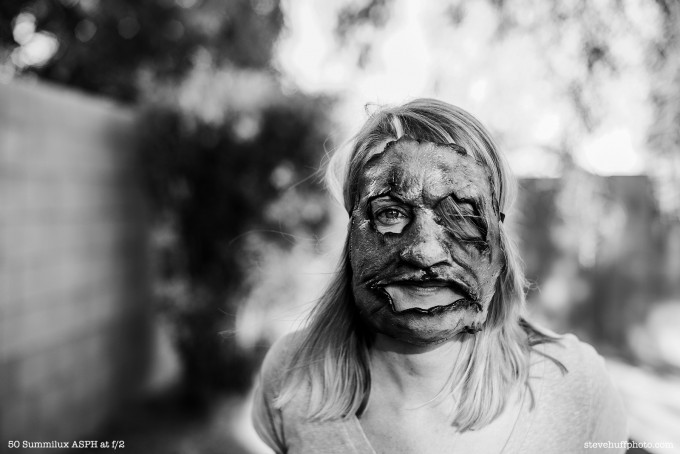 Summarit 1.5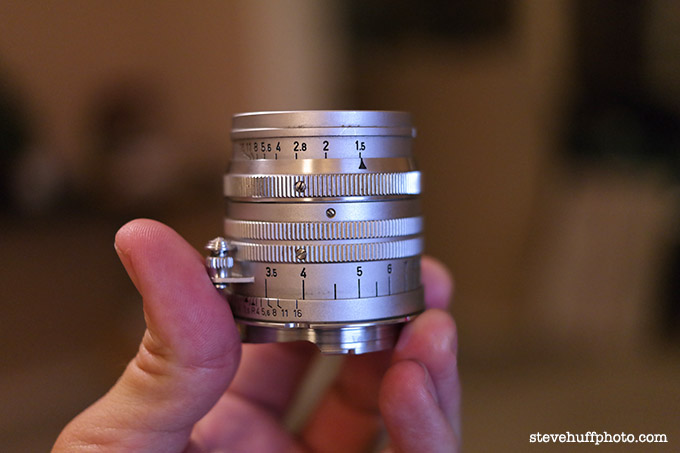 So why would I own all of these 50mm lenses? To be honest I own two other 50's because I am a 50mm junkie! But remember, these classic lenses are cheap when you think of "Leica" pricing so it is easy to own multiples when talking about classic vintage glass. For example, the 50 Summarit I settled with cost me $399. It has some slight cleaning marks, a couple of visible marks on the front element and the barrel looks old and worn. But, the focus is spot on and it was the sharpest of the ones I have owned and tried by a slight margin. So $399 vs $3995, big difference. But the Summarit is nothing like a Summilux ASPH. They are totally different beasts and are tricky to master 🙂
Two more from the 50 Summarit 1.5 wide open. They have a unique character that only this lens will give.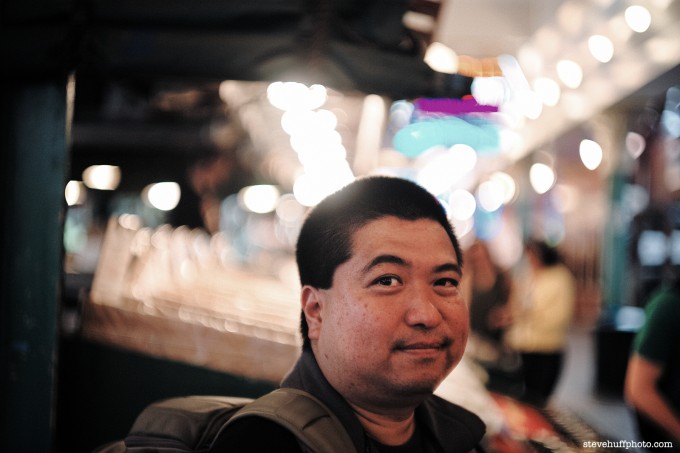 The Nikkor 5cm 1.4 LTM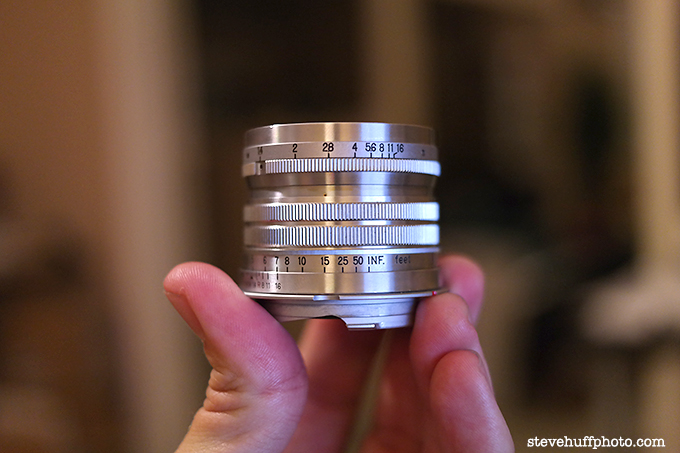 As for the Nikkor, I have been curious about this lens for a long while now after testing Ashwin Rao's copy of it at his home in Seattle. I liked the fact that it was a Sonnar design AND had close focus ability, much closer than the usual .7 meters of the modern Leica glass. I believe the Nikkor focuses as close as 1.4 feet compared to 2.3 feet of the Lux ASPH. But to use this feature you need Live View because once you pass .7 meters it loses rangefinder coupling and can not be focused with the RF.
Still, it offers a Sonnar quality and close focusing in a small and tiny solid all metal package. I found an EX condition copy that is MINT+ with perfect focus, no damage and in chrome for $599. Not exactly cheap, but again, much less than buying new Leica glass that will run you anywhere from $2000-$11000. Plus, experimenting with classic lenses is fun and they are easily resold if you decide the lens is not for you.
After all of this time and finding the Nikkor 5cm 1.4 close focus lens I am not 100% I will keep it. It is gorgeous, it is haze free, fungus free and scratch free but at the same time, I am not sure I will ever use it when I have a Lux, Summarit and even a Nokton and Cron lying around! I am a 50mm madman!
The Nikkor 5cm 1.4 LTM on the M 240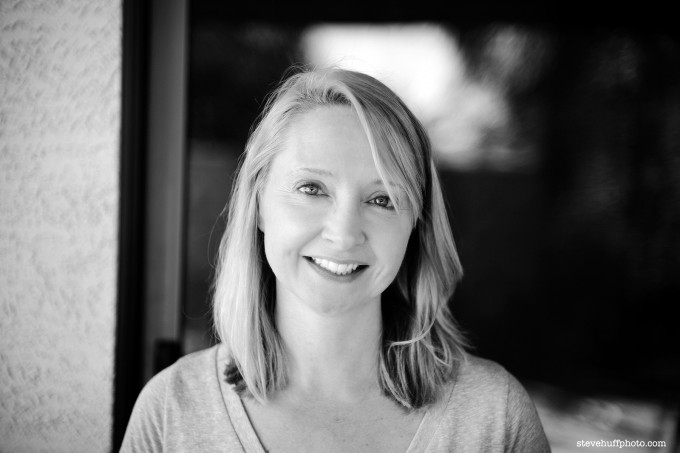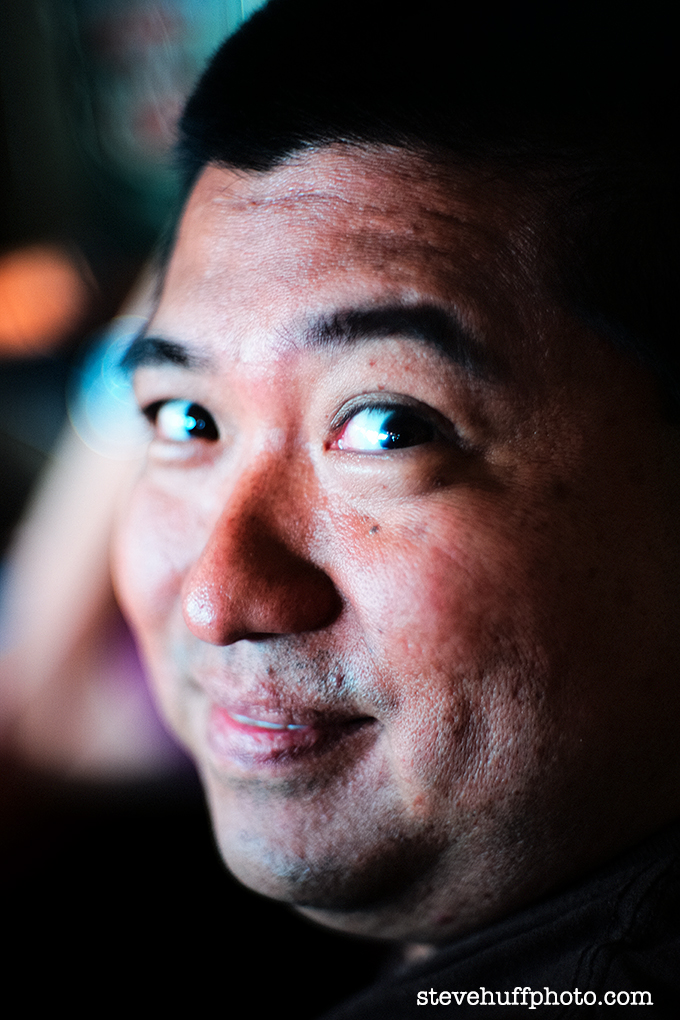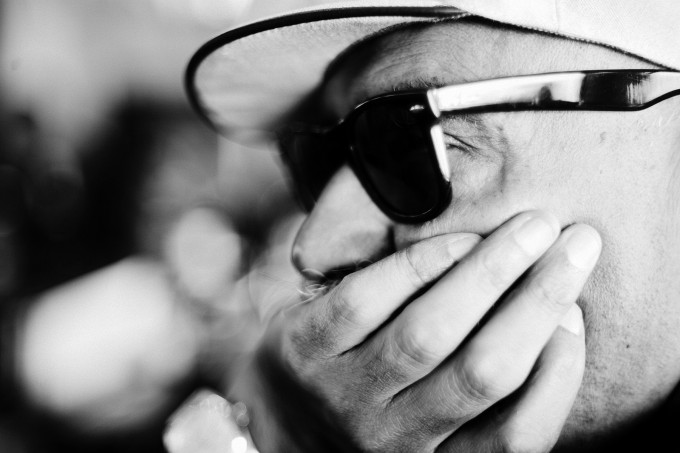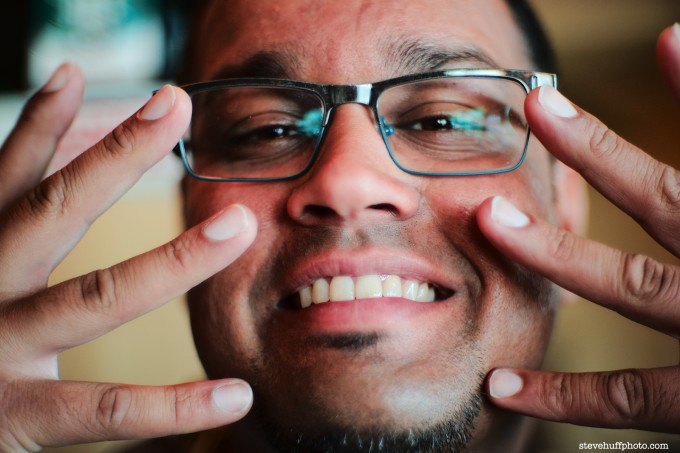 The M240 is a pretty amazing camera, and fun as well. With so many adapters available today you can mount SO many lenses on to the camera and use them due to the M now having Live View. Want to mount a Canon lens, Nikon Lens or even a Soviet Helios 40-2? Go for it. Using the Live View and EVF you can focus these lenses even though they are not RF coupled. Sure MANY mirrorless cameras can do this, but the Leica M 240 is the only one that is full frame, at least for now.
I expect that over the next couple of years I will try a slew of lenses out just for fun because some lenses render in such a unique way that they are worth owning just for those occasions when you want that look.
Old vintage rangefinder lenses can be found easily, some are very rare and some are readily available. Some are insanely cheap starting at $90 and some are pricey in the $1500+ range. I like having a modern 50 and a vintage 50. Which one I grab depends on my mood really 🙂 My fave vintage 50mm lens is the Leica Summarit 1.5 in LTM mount. I also loved the Canon Dream Lens but at $3k, could not justify it as  keeper as it is a special effect lens. The Nikkor 5cm is also very nice and the close focus sets it apart along with the classic and vintage glow. There are so many 50's out there but I warn you…if you start trying them out it can get addicting! SO be warned 🙂
To those reading who own or have shot with vintage 50mm lenses, which is YOUR favorite and why?