Panasonic GX7 in stock at Amazon for $999 with Kit Zoom!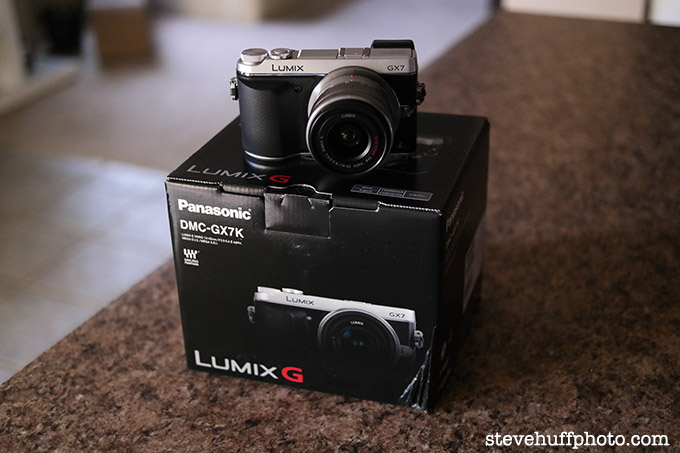 The new Panasonic GX7 has started to ship as of a few days ago and Amazon not only has them in stock, but they have lowered the price by $100 to $999 with kit zoom.
I just received one and will be doing a full review of the camera but at $999 its is a decent price/deal if you are one who prefers the Panasonic over Olympus when it comes to Micro 4/3. You can see the Amazon deal HERE.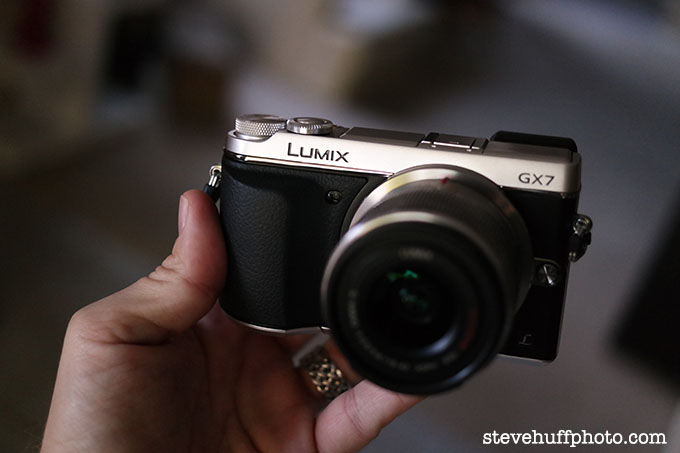 B&H PHOTO also has the deal but are not showing it as in stock as of this writing. Looks like the $100 off is through October 12th and is an obvious answer to the E-M1 because at $1399 the E-M1 was $300 more than the $1099 GX7 and for $300 more, you get quite a bit extra in that OM-D (weather sealing, 5 Axis IS, The HUGE new EVF, Pro Build, Live Time, etc). Now the E-M1 is $400 more than the GX7 Kit lens setup and $500 more than the GX7 body only.  Not sure why Panasonic did not release the GX7 in all black for the USA though it is one sexy looking camera, and the AF seems pretty fast in my initial dim lighting test BUT..
In the hand the GX7 feels quite a bit less "robust" in the build quality department. It is good, feels equal to the OM-D E_M5, Fuji X-E1, etc but it is not up there in build or feel as the E-M1 is. The in body IS of the GX7 appears to be pretty nice as well, but I have only fired off a few test shots so far. The dials, knobs and buttons have a cheaper feel than the E-M1 as well, but again, just as good as 95% of other mirrorless cameras. Where Panasonic excels with the GX7 is the tilting EVF (which is VERY cool) and the rangefinder type of design that has become quite popular as of late. It closely resembles the Samsung NX300 but with an EVF added.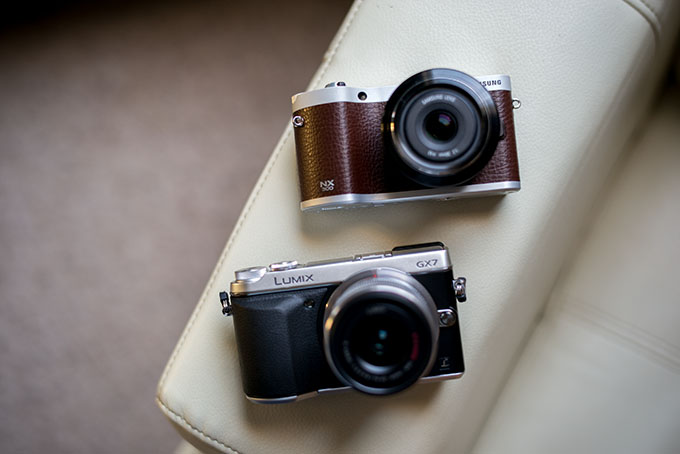 I will say that the fit and finish of the Samsung NX300 is a little nicer than the GX7 in the "feel" department but the GX7 is, like I said, VERY sexy. It seems like a highly capable Micro 4/3 and between this and the new E-M1, I feel they are the best of what Micro 4/3 has to offer in a body for shooting stills. If video is your main thing, go to the GH3.
Again, the GX7 is now available and in stock/shipping with Kit Zoom for $999 at Amazon right HERE. The E-M1 should be shipping anytime now as well, my guess is within 5 days.