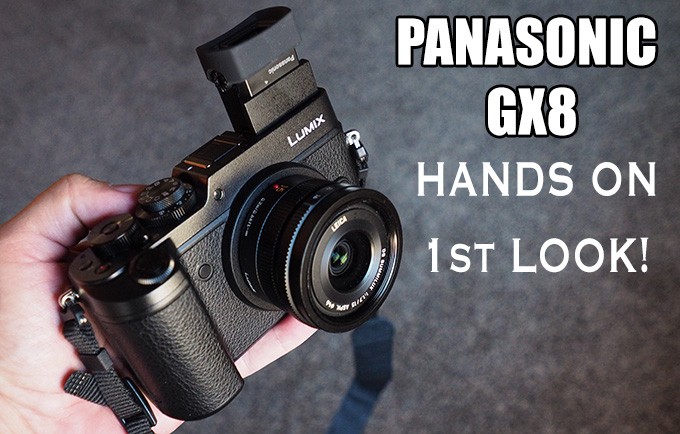 The Panasonic GX8. A One Day Hands on Report.
By Steve Huff
A couple of days ago I was able to get a hold of the new Panasonic GX8, but just for 2 days. While that is not time enough for a full detailed review, it is enough to say a few words on it as I am extensively experienced with all Olympus Micro 4/3 offerings, as well as the older GX series from Panasonic. I remember shooting and reviewing the previous GX7 (You can see it here) and I really enjoyed it, mostly thanks to the EVF that swiveled up and down and allowed me to get shots while holding the camera at my body. Also, Panasonic has a unique color signature just as Olympus does, Sony does, Leica does, Fuji does, etc.
I find the Panasonic color signature to be more on the cooler side, much like the Leica days with the M9, compared to the warmer side of Olympus and Sony and the newer Leica M 240 and Q.
I've always loved the Panasonic line of Micro 4/3 cameras and for many they are *the* body to choose. Me, I prefer the Olympus bodies for my personal use as the 5 AXIS IS, the design and size of them are always so appealing. For image quality, you can not go wrong with a Panasonic or Olympus, as both will get the job done. The new GX8 is nice but I quickly noticed that in my hand it feels a bit thick and meaty compared to the E-M5II and E-M10II from Olympus. In fact, it's very close to the size of my Sony A7RII which is a full frame powerhouse! It surely is bigger than the old GX7 for sure. The body is anyway.
Lenses, ahhh yes, Micro 4/3 lenses. They are so damn awesome and amazing. For this review I used mainly the Olympus 7-14 f/2.8 pro as I love this lens. It has grown on me more and more since my review (see that here with the E-M10II) and I can say 100% that it is the best ultra wide lens I have ever used in my life. On any format.
Snapshots from the Fair – 7-14 Pro f/2.8 Olympus Lens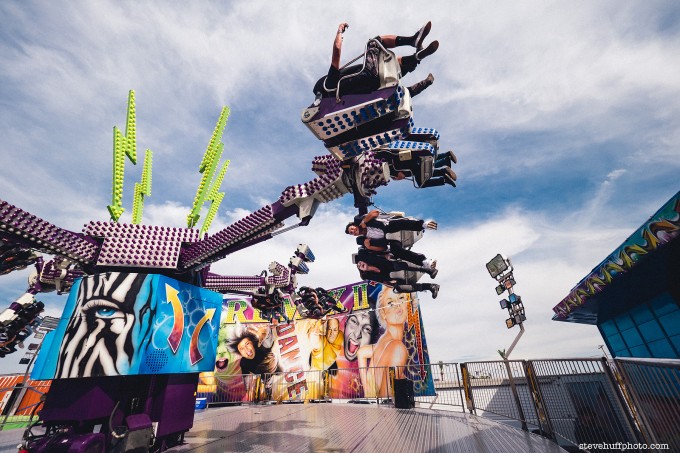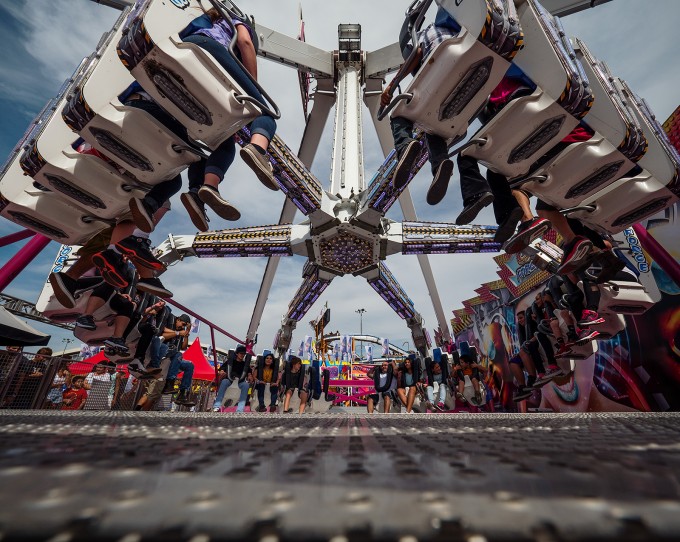 So this is not a review my friends, it is basically me showing a few snaps from the fair with my one day shooting the GX8 as well as some thoughts on it after shooting every Olympus body extensively. So this is a HANDS ON REPORT. 1st off, as I said the body feels much bigger to me in my hand than an Olympus E-M5II or E-M10II, especially the E-M10II as that is a TINY body. Curiosity got to me and I had to see this camera next to others just to see how big it really is. Thanks to the cool site, camerasize.com, we can check on such things quite easily 😉
GX8..is it a tad large for what it is? It is indeed larger than the previous GX7.
1st up, size vs the E-M5 II from Olympus. The GX8 is slightly larger and beefier. Not as comfy feeling in the hand if you have small to medium hands. Large hands may feel more at home with the GX8 though as it does feel ticker and larger all the way around in use.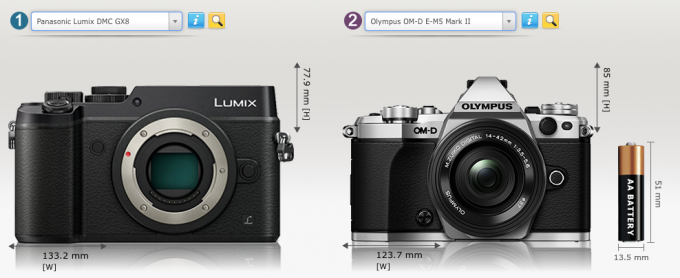 –
Next to the E-M10 Ii we see the GX8 is wider but the E-M10II is slightly taller. Still, when these are side by side in the hand (I have both here) the E-M10II feels much smaller.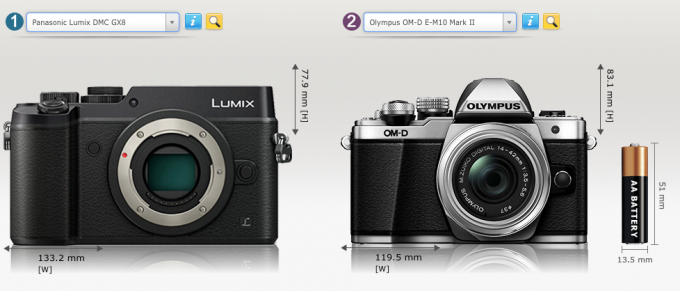 –
Still wider than an E-M1 but not as tall. The E-M1 is the Oly tour de force pro Micro 4/3 camera, so I expect it to be the largest.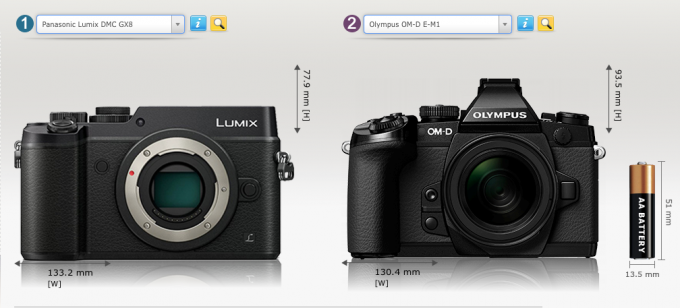 –
Next to the A7RII, the full frame massive megapixel powerhouse which is in another league over the GX8 in every way including cost, but even though the sensor is MUCH larger in the Sony the GX8 is still wider and feels just as large when holding it in your hands.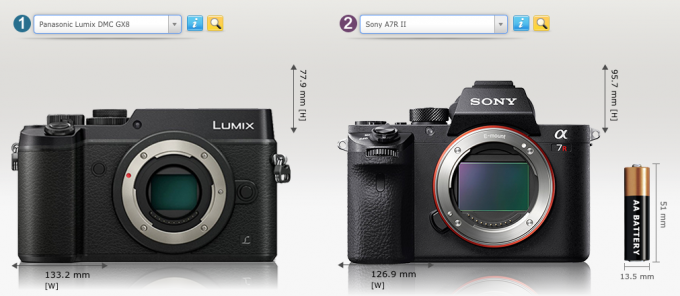 –
So overall, the GX8 is not one of these mini Panasonic camera that they released year after year for a while. Nope, this is a REAL camera, a camera for the photographer or someone who really wants to really get into it. Basically, it will beat your phone in a big way but still offer you professional controls and results to grow with you. For anyone looking for a really good starter digital camera, I'd say skip the Canon rebel and go to something like a GX8 or E-M5II. These cameras are really fantastic but how did I like my shooting experience with the Panasonic vs the Olympus or even Sony? As always, just about any micro 4/3 body is a joy and pleasure to shoot.
The wide view at 7mm (14mm equivalent) is something for sure! It takes getting used to as finding interesting scenes with a ultra wide is challenging.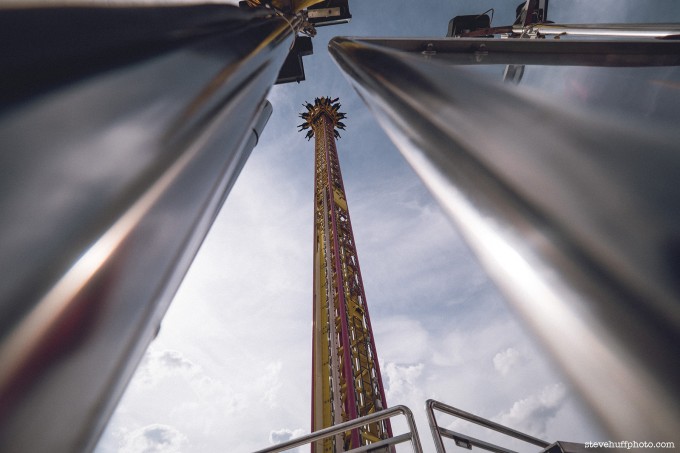 –
B&W conversion using VSCO filters. Another day at the fair..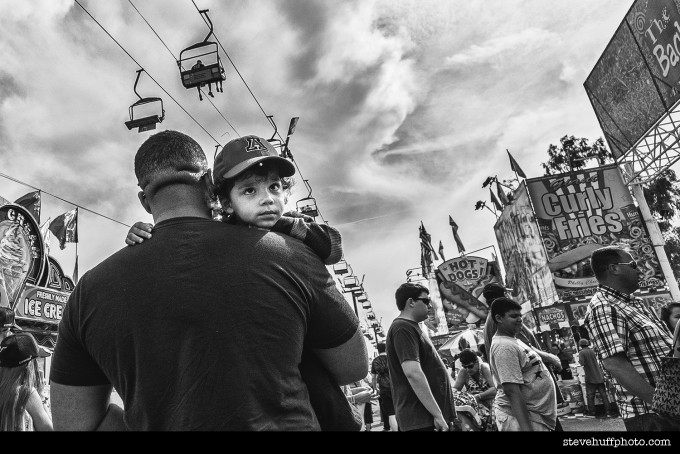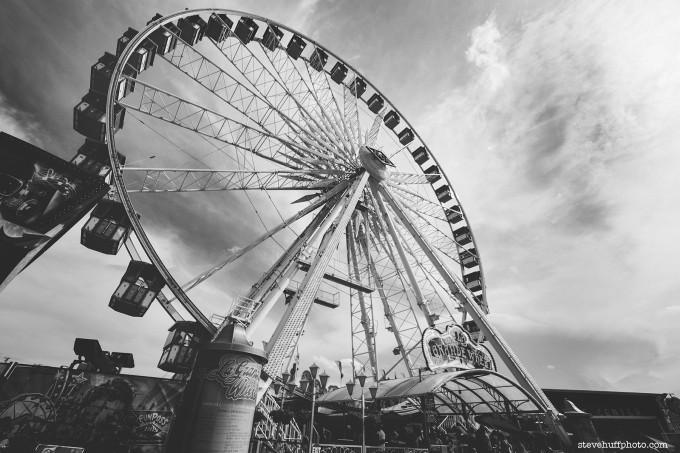 But…when using the GX8, somehow and someway it kept defaulting to "4K Photo Mode" and twice I had to reset the camera from within the menu as I had no instructions and after 15 minutes trying to find out what was happening, I could not. So I just  reset it every time this happened but I have no clue why or how this was happening over and over again. I am sure it was something simple but this is the first time ever I could not figure out an issue with a camera. Other than that, the camera gave me no problems. Auto focus was as fast or faster as any camera I have used that has good AF (beats the Sony, matches the Olympus) and the IQ was up there with the best of Micro 4/3, with a more crisp look to the files than I remember seeing with Olympus.
The pop up and out EVF is lovely, and I wish all manufacturers would use an EVF like this as it opens up more possibilities when shooting allowing interesting and different angles. It has a touch screen LCD as well, a nice big 3 inch one at that. It also has image stabilization though from my experience it doesn't quite get close to the amazing 5 Axis in the Olympus bodies. The AF is quick though, and I noticed no hesitations or lag..here is what Panasonic says about the GX8's new AF mode: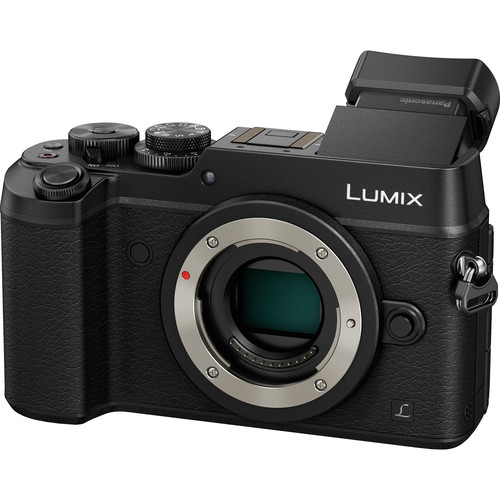 Depth-From-Defocus and Starlight AF Technologies
For accelerated autofocus performance, DFD (Depth-From-Defocus) technology is employed to quickly calculate the distance to subjects and adjust the focusing position in as little as 0.07 seconds, which enables continuous shooting up to 6 fps with continuous AF. This contrast-detection type focus method benefits both still and video recording modes, as well as subject tracking applications where subject color, size, and motion vectors are used to intelligently lock-onto the moving subjects and ensure precise focus. Additionally, supporting working in low-light conditions, a Starlight AF feature enables accurate AF performance down to -4 EV.
Benefitting manual focus operation, focus peaking is available that highlights bright edges of contrast with a colored outline for quickly recognizing your focus point, as well as Touch MF Assist for touch-to-focus operation.
In plain easy to understand language..the AF is VERY fast. Now, I did not use continuous AF in my one day of testing but the standard AF was blazing fast. Faster than the E-M5 II and E-M10II I have here.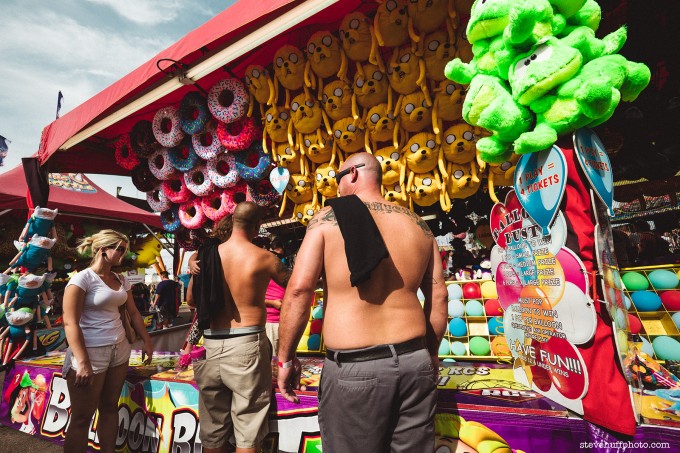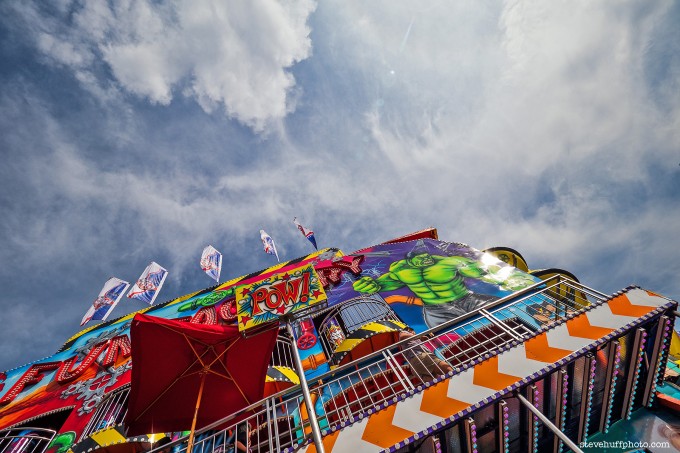 So pretty cool on the Auto Focus front. 
As for the in body IS, I thought it was not very good. Nothing like the Olympus bodies. IQ wise, I always shoot RAW and I still slightly prefer the IQ from my Olympus bodies as I prefer warmer tones but there is a certain look to the Panasonic files, and I remember seeing this from the very early bodies and even the old G2 I reviewed HERE a long time ago.Seeing that this is $300 more than an Olympus E-M5 II, I would personally spring for the Olympus over this. It feels sleeker, has 5 Axis IS, is $897 vs $1197 and the IQ is different but not better than the GX8. All personal preference. The GX8 feels much bulkier in the hand but Panasonic has stepped up the game for sure with this model as they need to keep up with the ever innovating Olympus!
When the Olympus pro E-M1 came out I stated that Micro 4/3 can go head to head and match or beat any APS-C camera. I feel APS-C cameras should come to an end as Micro 4/3 can meet or exceed them in IQ but also offer a much smaller body, smaller lenses and fantastically sharp performance due to the lenses being able to be deigned so well for a smaller sensor. Micro 4/3 should be on anyones radar who is thinking of getting an APS-C camera. Canon rebel? Get an E-M5II or GX8 instead! Micro 4/3 has come a long way, and they are going nowhere. Even though many predicted the demise of it years ago, quite the opposite has happened. It has become more popular, more prevalent and more tech has come from Micro 43 than anywhere else. The lenses are fantastic, the bodies are as well with fast AF, gorgeous color and dynamic range and a fun factor that is hard to beat.
While these Micro 4/3 beauties can never compete with full frame, they offer not much less for a whole lot less money. The Micro 4/3 of today is so much better than the Micro 4/3 of yesterday. If you have not used the latest batch of cameras from Olympus or Panasonic, you should rent them sometime and see for yourself. Add a good prime lens and you are ready for fun, ease of use and gorgeous results.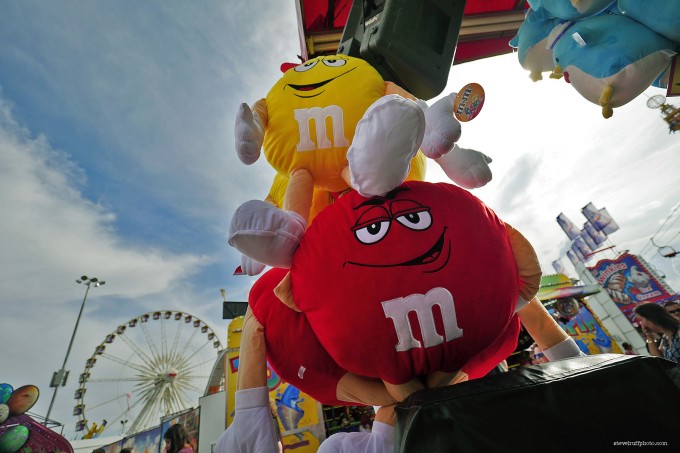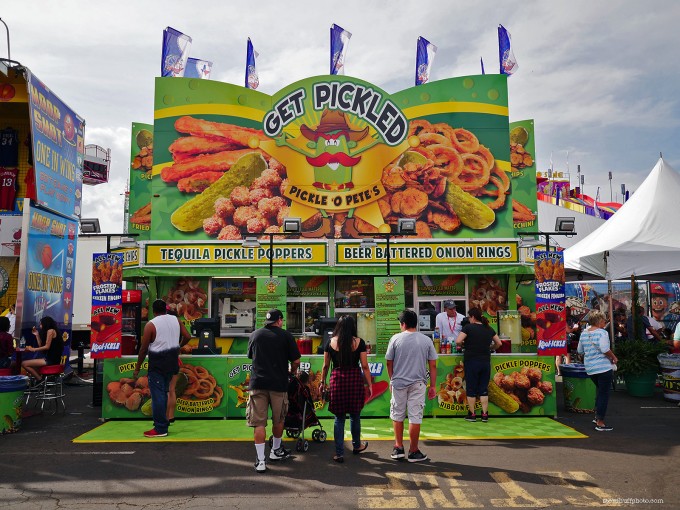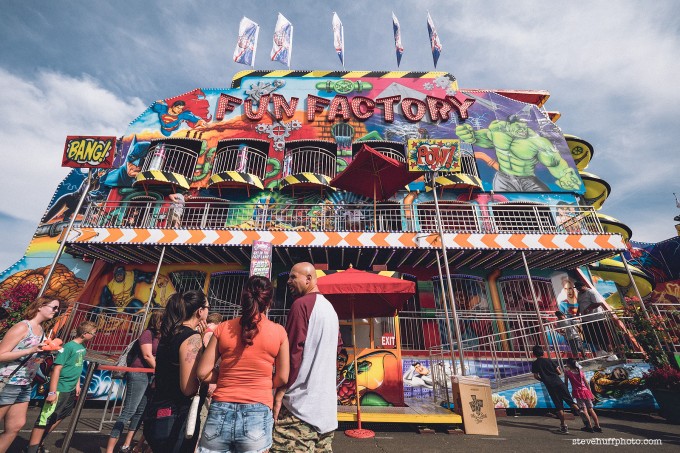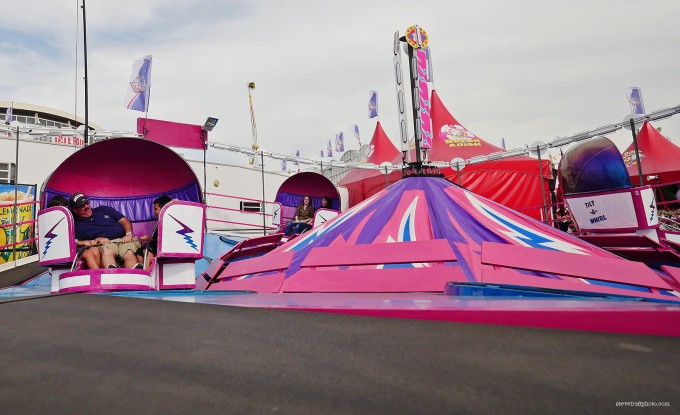 My Final Thoughts after only a day of use..
As for the GX8, while a little bulkier and fatter than I had hoped, it is a powerhouse and after only shooting it one day I know I want to use this one more to review it properly as well as test against my Olympus bodies. It's 100% the best Panasonic GX I have used to date and offers up 4K photo, 4K video, super fast AF (fastest in M 4/3) and unique features such as dual IS (need a lens with OIS and then it will use the body IS and lens IS together), pop up and out EVF, swivel out LCD (like E-M5Ii) and touch screen to boot. The usual suspects are here such as time lapse, pano, and filter effects that have been around now for 5 years.
The Menu System is typical Panasonic. Easy to read and use, but I find all menus easy to use once you learn them, and this camera is no exception. Newbies to the menu will be confused, but those who used Panasonic before will be right at home. The simplest menus in the business do not come from Olympus or Panasonic or Sony, they come from Leica who has the easiest to use menus of any recent modern digital camera ever.
Battery life seems very good, in line with Olympus and the fact that it takes all of the Micro 4/3 lenses as well as 3rd party lenses with adapters means you would never run out of lenses to shoot with any Micro 4/3, and yes, Olympus lenses can be used on the GX8 and vice versa as Panasonic and Olympus both are native Micro 4/3 lenses. The GX8 appears to be a winner, and the best GX yet from Panasonic. Is it enough for them to overtake Olympus? Probably not as I have a feeling Olympus is ready to drop a big bomb on any thunder the GX8 may have taken from them. Soon. Just a hunch. 🙂
if I can get a hold of this for 2 weeks I will post an official review soon 😉
Where to buy?
You can see more or buy the Panasonic GX8 at B&H HERE 
You can buy or see more of the GX8 at AMAZON HERE
——————————————-

PLEASE! I NEED YOUR HELP TO KEEP THIS WEBSITE RUNNING, IT IS SO EASY AND FREEE for you to HELP OUT!
Hello to all! For the past 7 years I have been running this website and it has grown to beyond my wildest dreams. Some days this very website has over 200,000 visitors and because of this I need and use superfast dedicated web servers to host the site. Running this site costs quite a bit of cash every single month and on top of that, I work full-time 60+ hours a week on it each and every single day of the week (I received 200-300 emails a DAY). Because of this, I need YOUR help to cover my costs for this free information that is provided on a daily basis.
To help out it is simple, and no, I am not asking you for a penny!
If you ever decide to make a purchase from B&H Photo or Amazon
, for ANYTHING, even diapers..you can help me without spending a penny to do so. If you use my links to make your purchase (when you click a link here and it takes you to B&H or Amazon, that is using my links as once there you can buy anything and I will get a teeny small credit) you will in turn be helping this site to keep on going and keep on growing.
Not only do I spend money on fast hosting but I also spend it on cameras to buy to review, lenses to review, bags to review, gas and travel, and a slew of other things. You would be amazed at what it costs me just to maintain this website, in money and time. Many times I give away these items in contests to help give back you all of YOU.
So all I ask is that if you find the free info on this website useful AND you ever need to make a purchase at B&H Photo or Amazon, just use the links below. You can even bookmark the Amazon link and use it anytime you buy something. It costs you nothing extra but will provide me and this site with a dollar or two to keep on trucking along.
AMAZON LINK (you can bookmark this one)
B&H PHOTO LINK – (not bookmark able) Can also use my search bar on the right side or links within reviews, anytime.
Outside of the USA? Use my worldwide Amazon links HERE!
You can also follow me on Facebook, Twitter, Google + or YouTube. 😉
One other way to help is by donation. If you want to donate to this site, any amount you choose, even $5, you can do so using the paypal link HERE and enter in your donation amount. All donations help to keep this site going and growing!
 I do not charge any member fees so your donations go a long way to keeping this site loaded with useful content. Thank you!