Sony Full Frame A7 and A7R leaked before launch?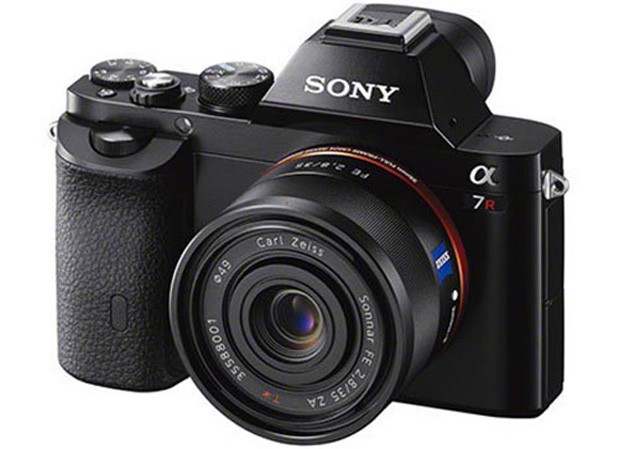 Well well, it appears that the rumored Sony full frame E mount mirrorless has been leaked before launch (but of course nothing is 100% until a camera is officially announced, and as of right now, it has not been). I have had a flood of emails asking me about my  thoughts and all I can say is..stay tuned. If this leak is real you will read all about it here over the next few days..who knows..maybe even a hands on..if it is real of course. 🙂
But this has spread all over the internet like a wildfire out of control. Let us take a look at the rumored specs:
These were posted on SonyAlphaRumors:
A7-A7r Specs reminder: In case you are confused by the many rumors I posted lately here are the SR5 info on the cameras:
– A7 has 24 Megapixel sensor with Phase detecion AF
– A7r has 36 Megapixel with no on sensor Phase detection and no Anti Aliasing filter for maximum sharpness
– A7 body costs $1698 and $1998 with 28-70mm f/3.5-5.6 OSS lens. A7r costs $2198 body only.
– Both cameras have a fixed OLED EVF with 2,4 million dot resolution. It's the same used by the Olympus E-M1
– AF speed is faster than the RX series.
– Takes SD cards and uses the NEX battery
– A7/A7r Body is weather sealed
– 1/8000 shutter speed
– titlable LCD screen
– focus peaking
– Built-in Wifi and NFC
– Playmemories Camera Apps
– The menu interface is the same as the RX series (and not the one used by NEX cameras).
– optional vertical grip
– New LAEA Full Frame A to E-mount adapter
– Current NEX APS-C lenses will work in crop mode or Full Frame mode (with heavy vignetting or dark corners)– A7 has 24 Megapixel sensor with Phase detection AF
So, if these specs are the real deal of course then this camera will be a HUGE seller and cause quite the stir. All I can say is KEEP an eye out here on stevehuffphoto.com every day 😉 Really.
You can also check out the dedicated facebook page I created for these new cameras so when they become a reality we can all discuss and share to our hearts content.