The Lomography Experimental Lens Kit Review
by Dirk Essl – His website is HERE
Today I received an Experimental Lens Kit from Lomography and immediately took it on a test ride while having my lunch break. In case you don't know it, it is a kit of 3 Plastic Lenses with plastic optics. and an integrated shutter, so you can take 'real' double or multi exposures just like in the analog days.
Packaging And Contents: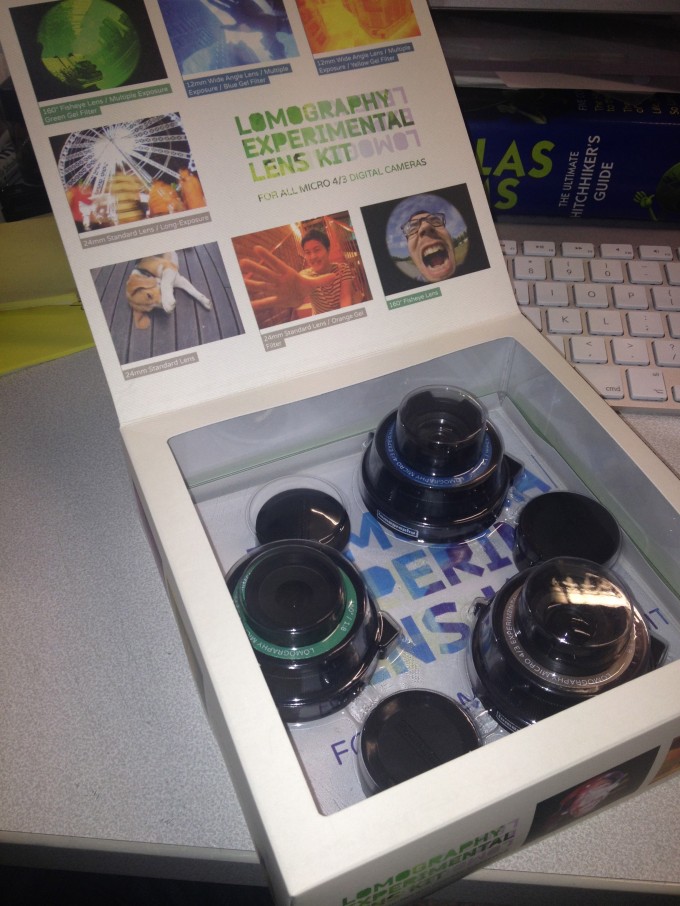 In the package there are the three lenses with front and rear cap, on the rear cap the focal length and name of the lens is written: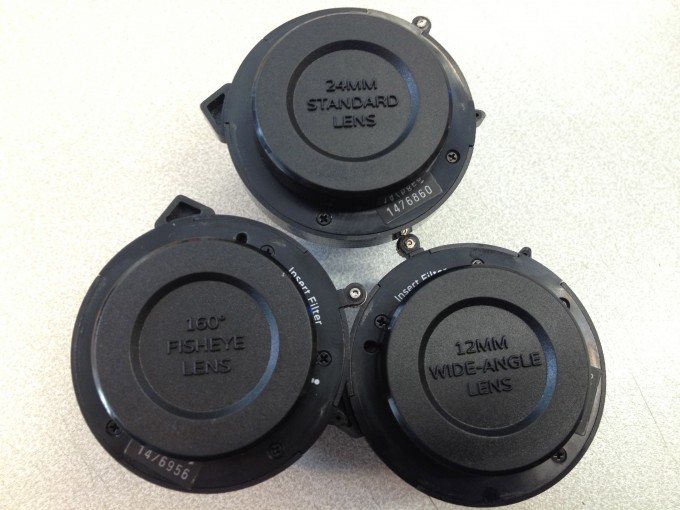 Also in the package is a tiny pouch with tiny little filters which can be inserted into a filter slot on the back of each lens: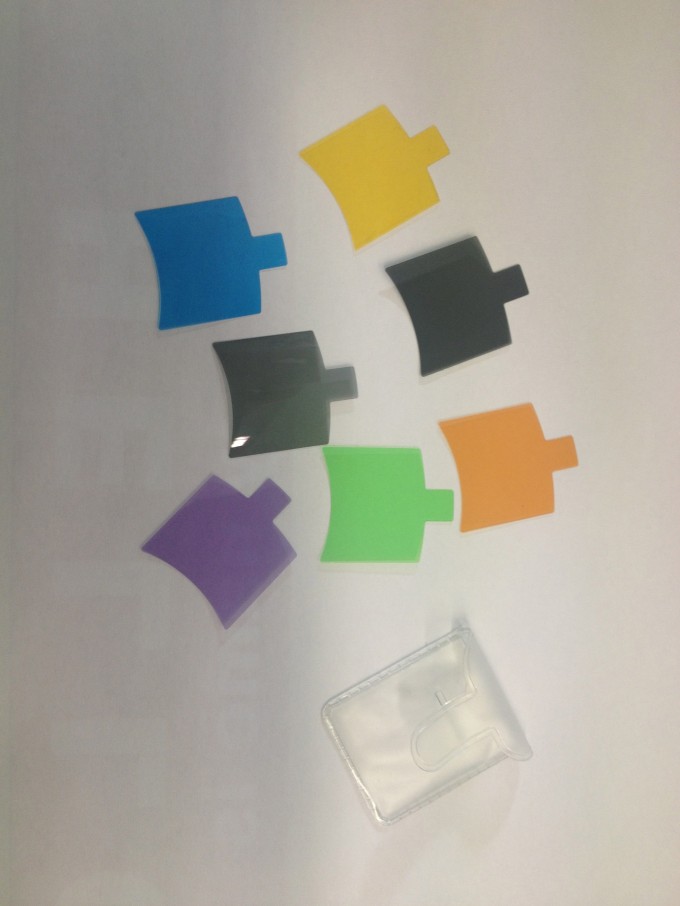 So we have yellow, blue, orange, green, violet and two different ND filters. The ND filters are helpful for doing Multi Exposures in bright daylight.
The Filters are mounted in a dedicated slot at the back of the Lens. Stacking Filters is also possible: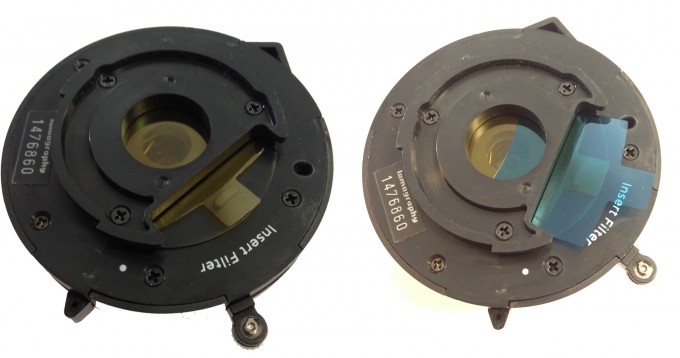 Also included is a big poster with Instructions in all different languages and sample pictures on the back. You can see it acting as a backdrop here where I mounted each lens on a camera for your enjoyment. From left to right: E-P2-IR with 12mm Wide-Angle Lens, E-M5 with 24mm Standard Lens, E-PM1 with 160° Fisheye Lens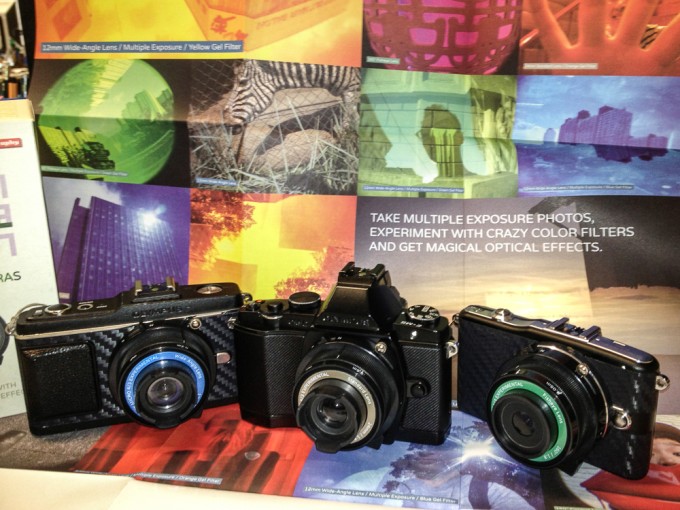 Although the look a bit different in size, they are not. just the Fisheye is a bit shorter, as it does not have the integrated hood.
Handling
As I said the lenses are plastic. Plastic mount, plastic lenses, plastic everything. Only the shutter level-knob and I guess the screws and a spring inside the lens for the shutter are made of metal. Mounting the Lenses on a camera is done as with every lens with a m4/3rds mount. Align the dots, twist. done.
The lenses shutter is closed in the original configuration, so to see a picture on the viewfinder, you need to open that up. Turn the triangle-shaped lever downwards until it snaps in and you can compose your shots. The integrated shutter is disabled in this position (T-Mode). Set your camera to A-mode and you are done. If the shutter speed is too low, raise your ISO. All three lenses are fixed at f8, just like the Olympus Bodycap Lens.
Multi-Exposure Mode
To make real multi-exposures, I find the easiest is to leave the camera in A-Mode. Compose your shot, close the shutter with the triangle lever, push the little metal-shutter knob, recompose (you will of course need to guess your composition from know on) and trigger the shutter again. As the meter will measure with the shutter closed, your shutter speed will be at about 4-5 seconds, which should be enough time to take a multi-exposure image. the manual says to use bulb mode, which of course works as well.
Optical Performance
I tested those lenses today at lunch time on an Olympus E-PM1 and on an IR converted E-P2 (720nm) The Visible images are all straight out of camera, with no adjustments beside resizing in Adobe Lightroom. The IR pictures only have some increased clarity, as they would look very flat-out of camera. White balance of the E-P2 was on green gras.
12mm Wide Angle Lens E-PM1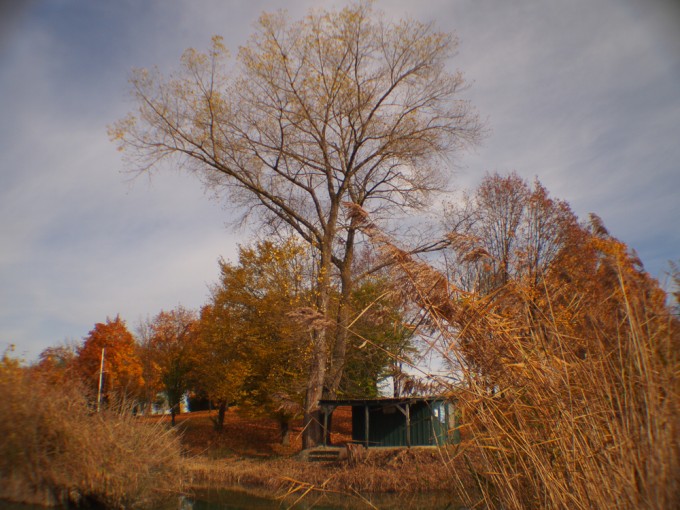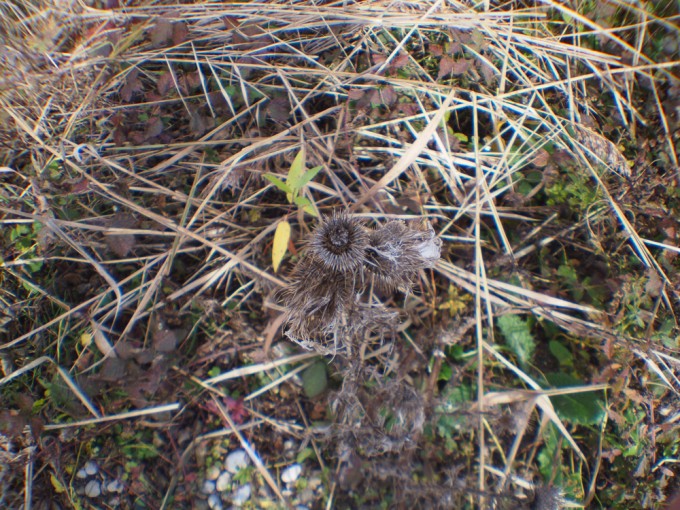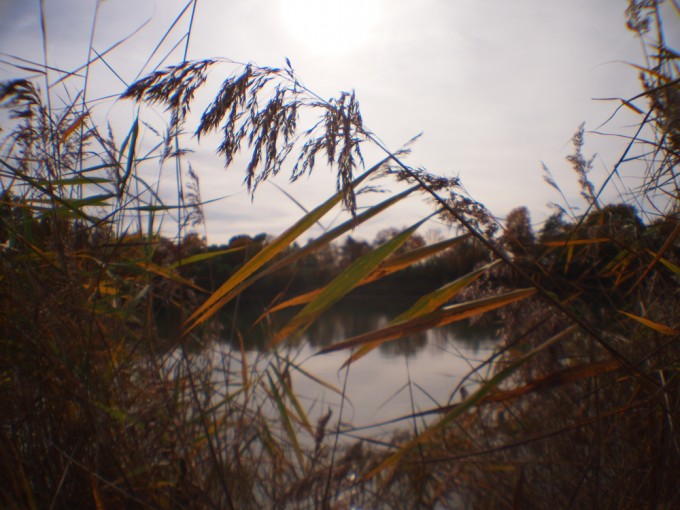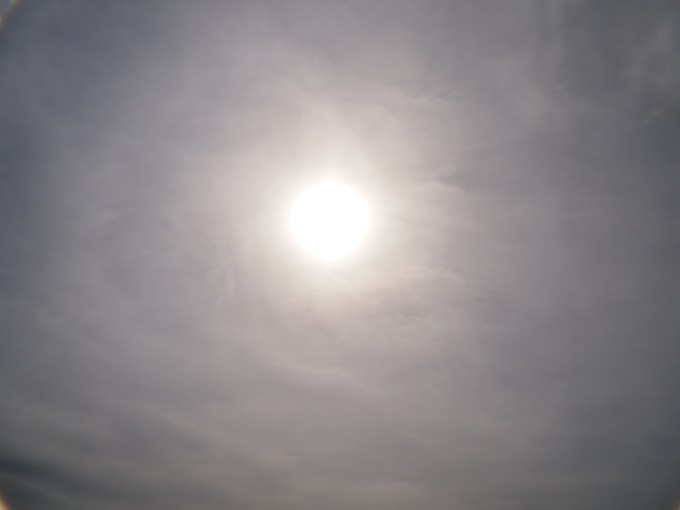 Of course, optically all those lenses are only mediocre. Well less than mediocre to be honest. The 12mm is a contrasty, quirky colors, wide-angle lense with a nice vignette. The center is not as soft as the corners and it has very strong barrel distortion. Focus goes from 0.2m to infinity
Pros:
Wide angle of View (24mm FF equiv.)
lightweight
close focusing distance
cons:
plastic fantastic (should be a pro, through)
24mm Standard Lens E-PM1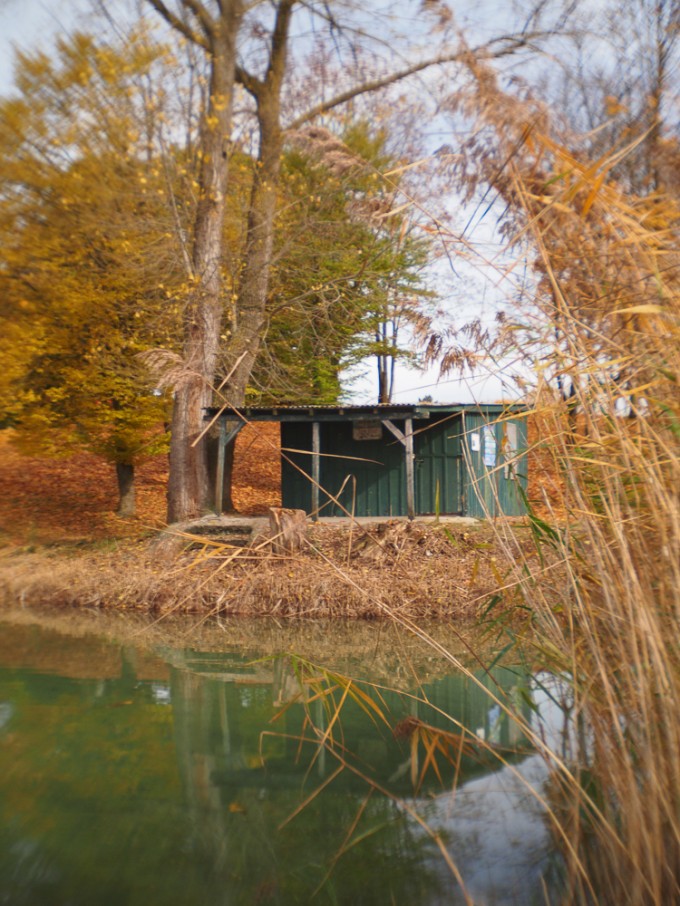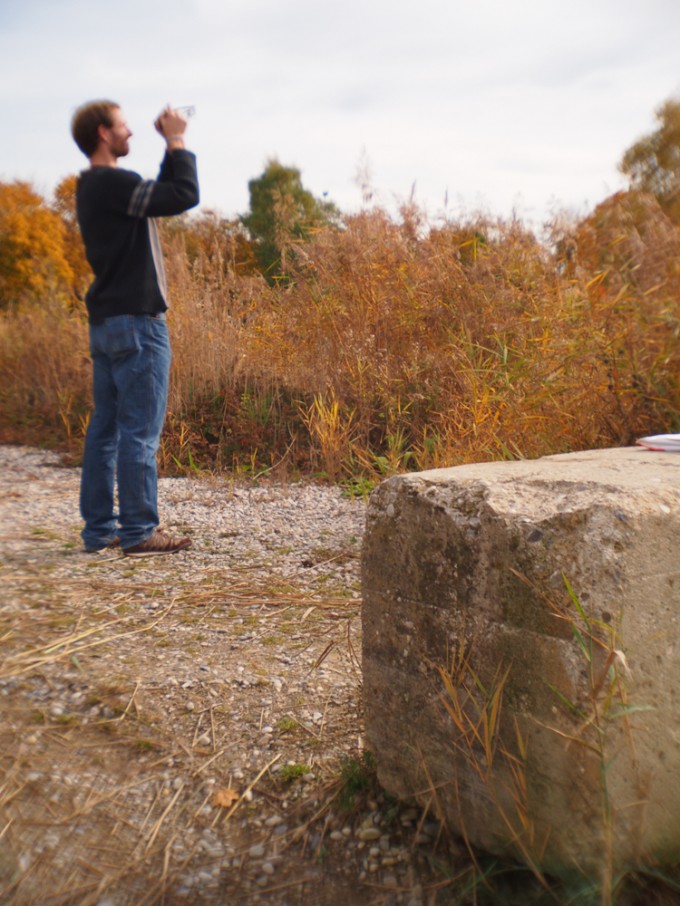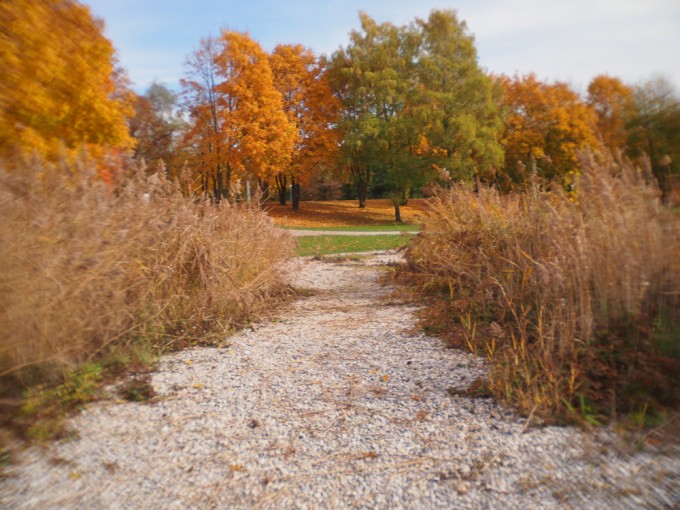 As well nice colors, quite sharp in the center, typical lo-fi TV lens look in the corners. Not so much distortion as you would expect. I guess this is quite a fun lens at night with color filters and a flash. Red gel in the Lens, blue gel in a flash and you get crazy colors like never seen before. Focusing goes from 0.6m to infinity.
Pros:
nice 'Standard' FOV (48mm FF equiv)
good colors
focuses nearer then any Leica Lens
cons:
only f8 (might be tuneable)
160° Fisheye Lens E-PM1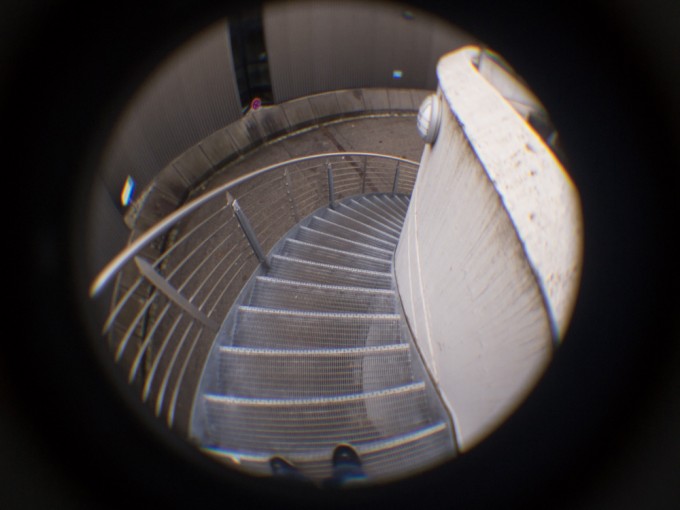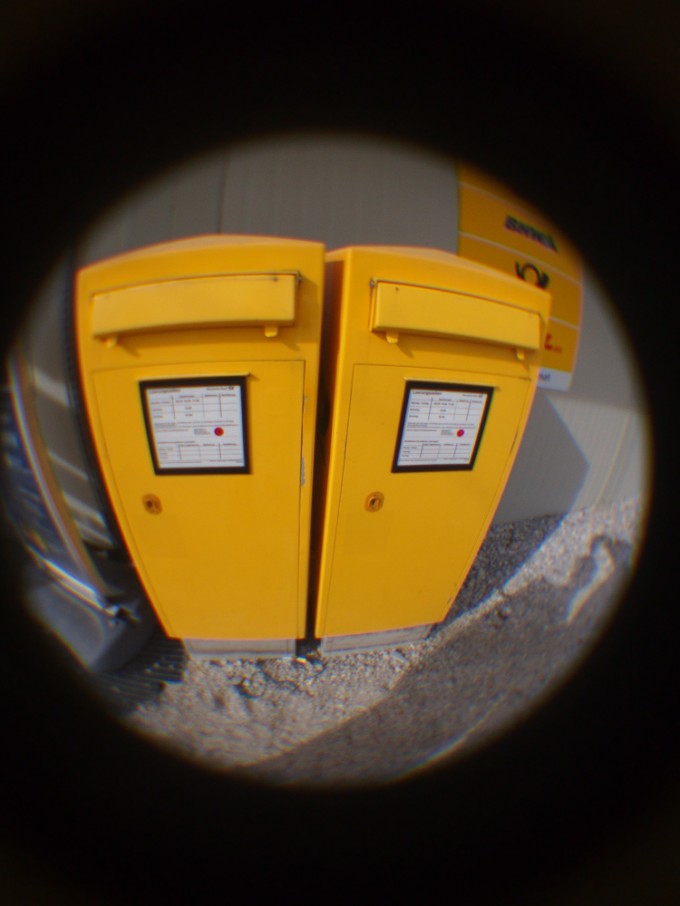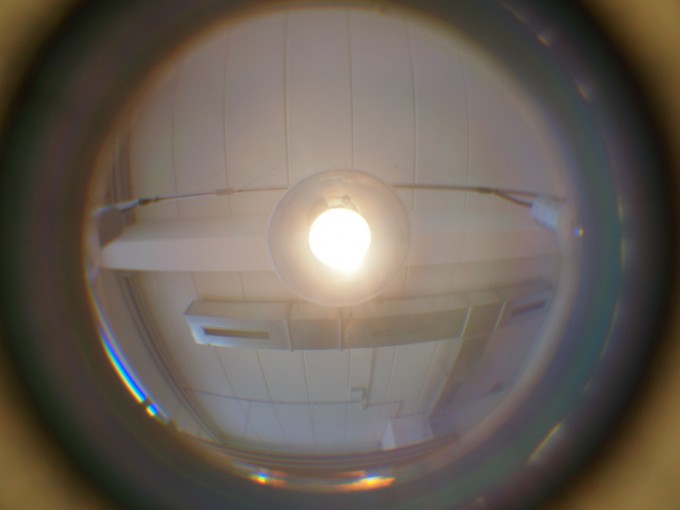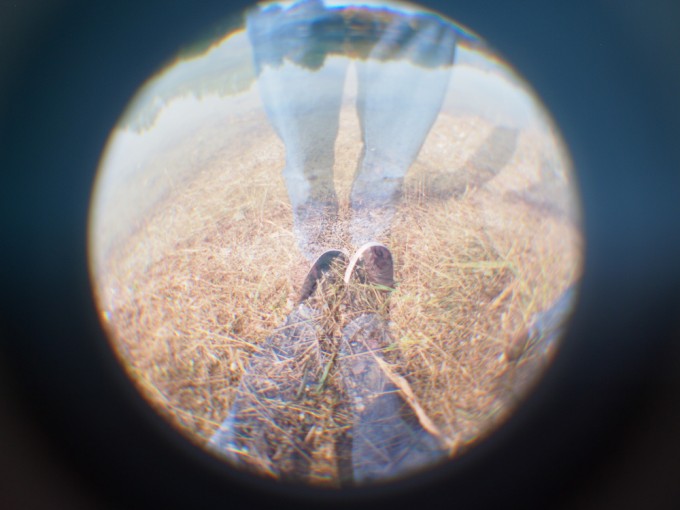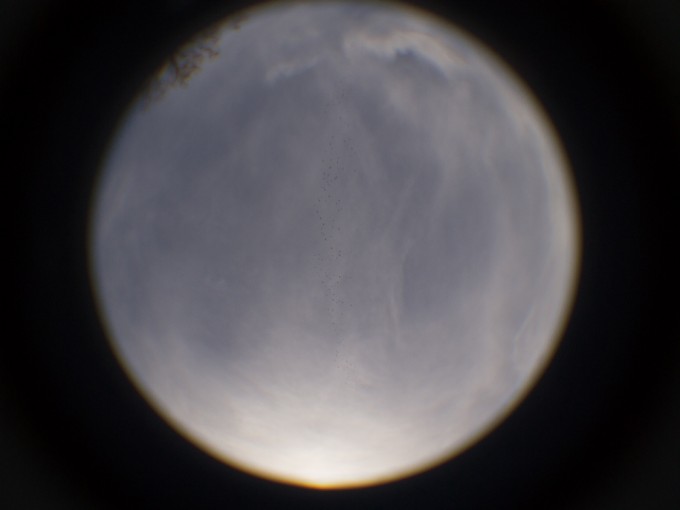 Infrared performance
As there so many m4/3rds bodies now that can be bought (or sold) for very little money, many people decide to get their old body converted to different wavelengths. I have an E-P2 converted to 720nm (near Infrared). I mostly shoot it with the Samyang 7.5mm Fisheye and can say it is a wonderful combo. Examples of false color and B&W pictures taken with this camera can be seen in this flickr set
12mm Wide Angle Lens in Infrared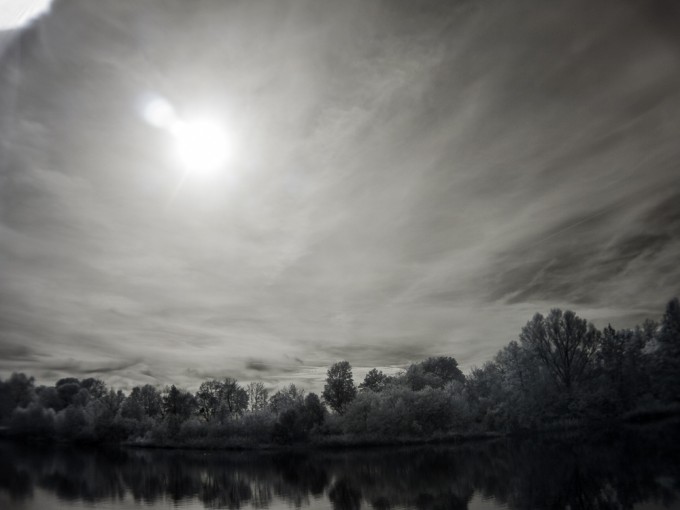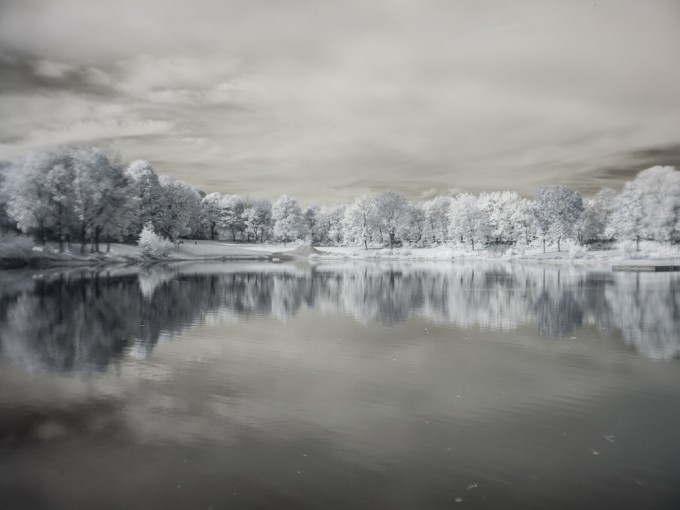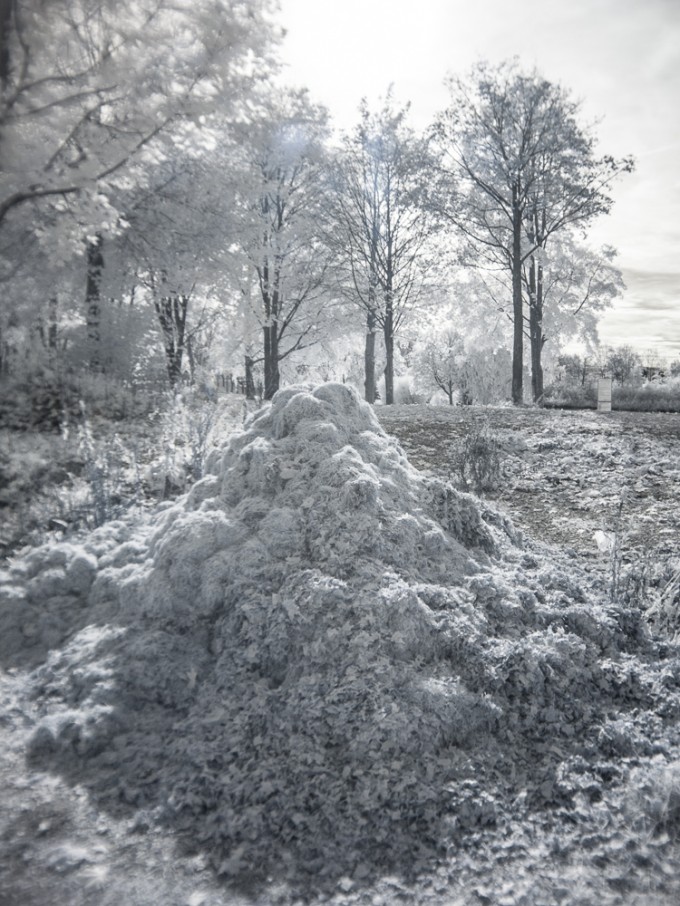 In IR, this is my favourite out of the three. You can take nice, contrasty IR images without worrying much about fstops, focus, sharpness and all that technical stuff. Shooting directly into the sun? No problem. Hotspots? non-existent.
One thing I found as speciality on all of the three lenses is that the T-Shutter can be closed only partially to create a strong vignette in the lover right corner. If you are a fan of heavy vignettes and don't want to fiddle around with post processing, these are your lenses: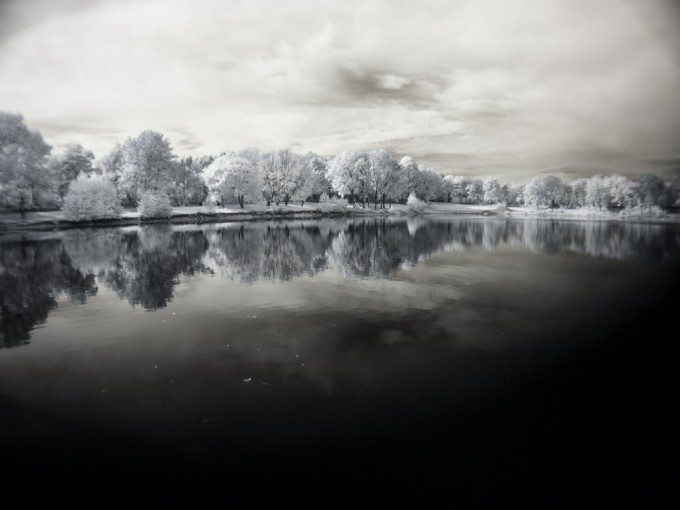 24mm Standard Lens in Infrared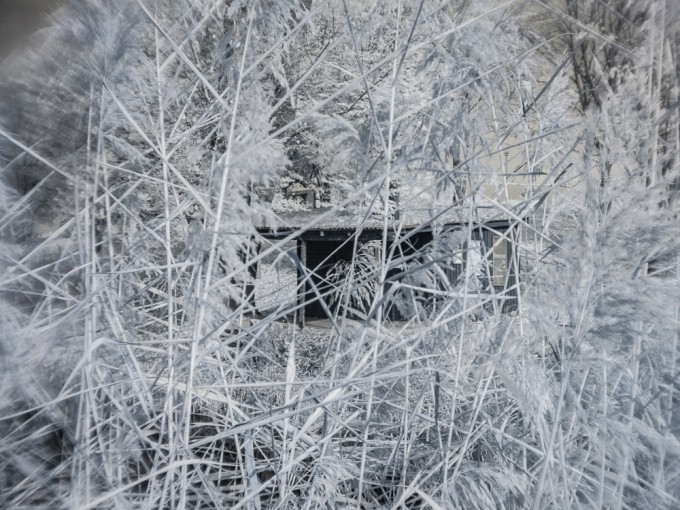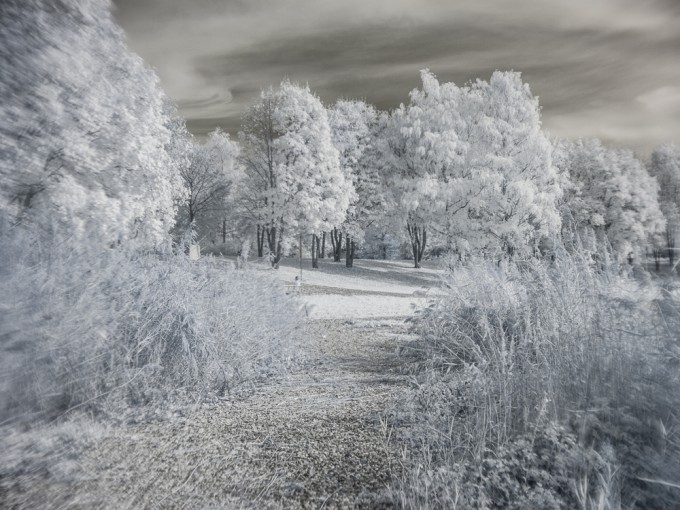 The 24 is usable for IR as well, but just not my focal length for this type of shooting. Hotspots? Negative report!
160° Fisheye Lens in Infrared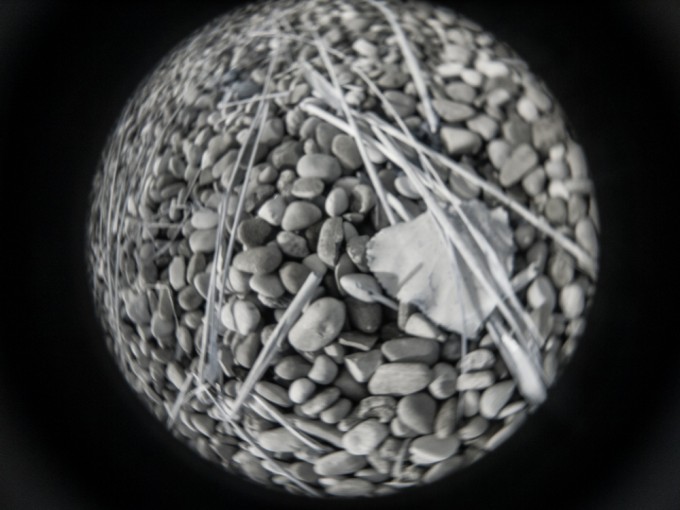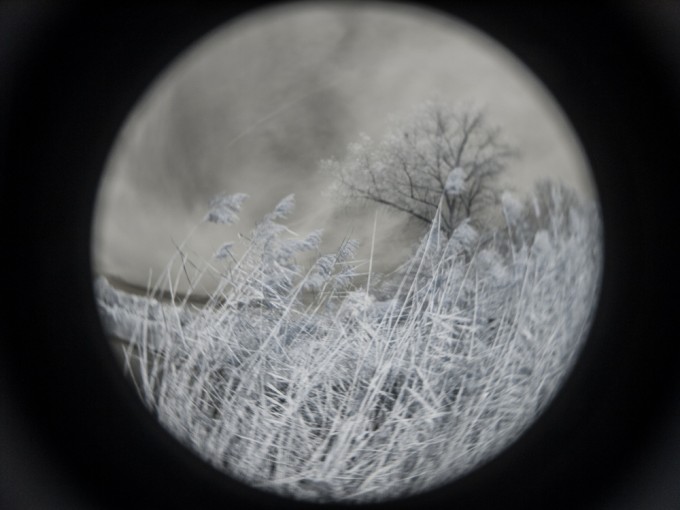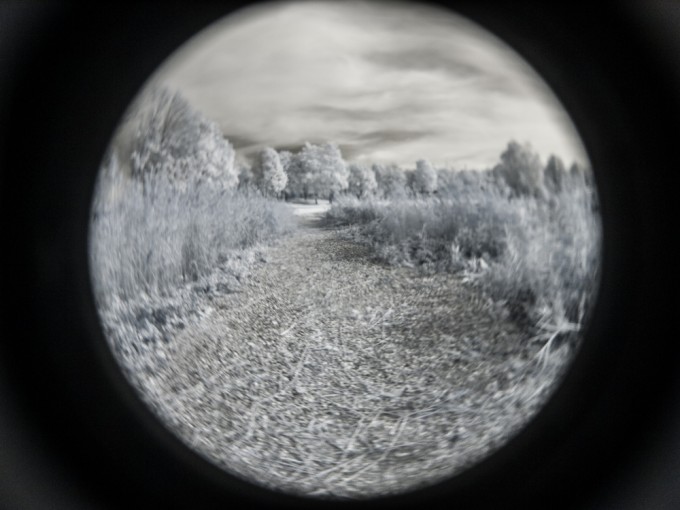 This is the only of the three that has not enough focus for infinity focus in IR. As in a converted camera the focal plane is different because a.) the different wavelength of IR and b.) because of the different thickness of the filter glass in front of the sensor. It might be hackable to achieve infinity focus, and I really hope so as I like the circular effect.
Focal length comparison:
Just for reference the same scene, taken with a E-PM1 in A-mode, ISO 200, center weighted metering.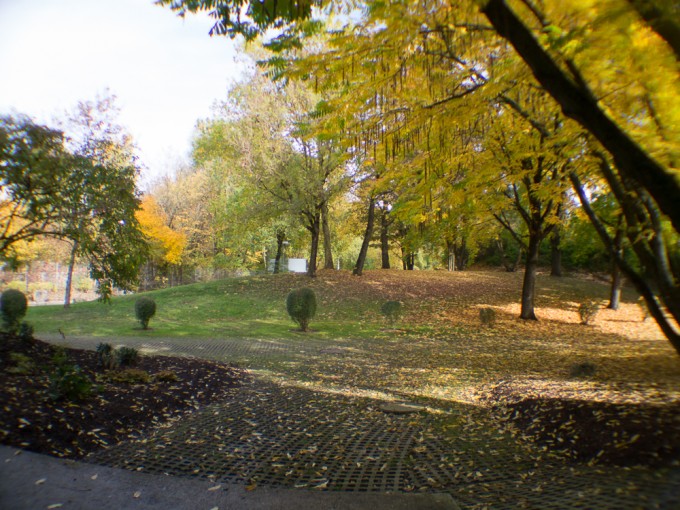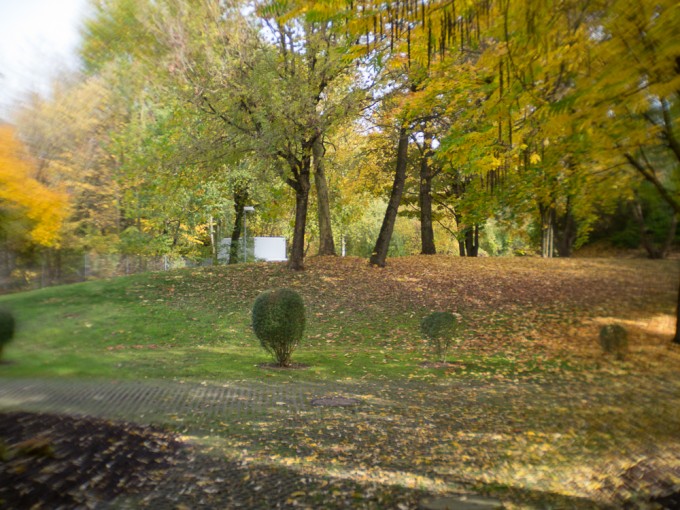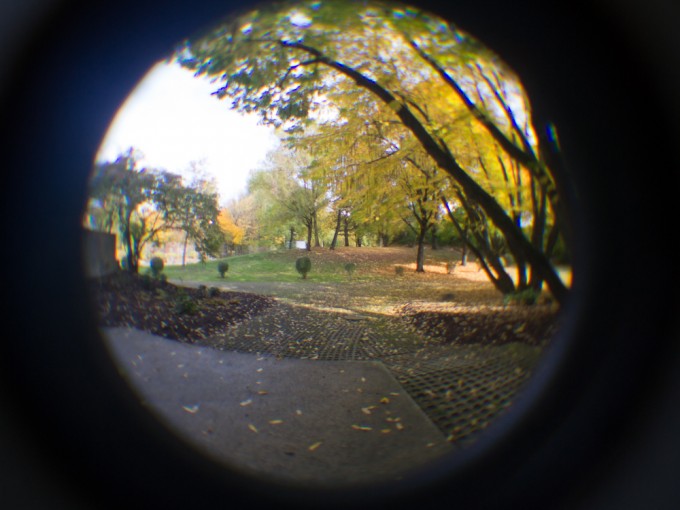 Conclusion
I think it is a great addition to the m4/3rds family. It shows that the system has enough users for new companies to produce lenses for it. No need to mess around with quirky adapters to get these lo-fi shots. No messing around with post processing if you want to add a certain effect to your pictures. If you want to have a break from your usual photography style, take those lenses with you and enjoy an afternoon of worry free shooting.