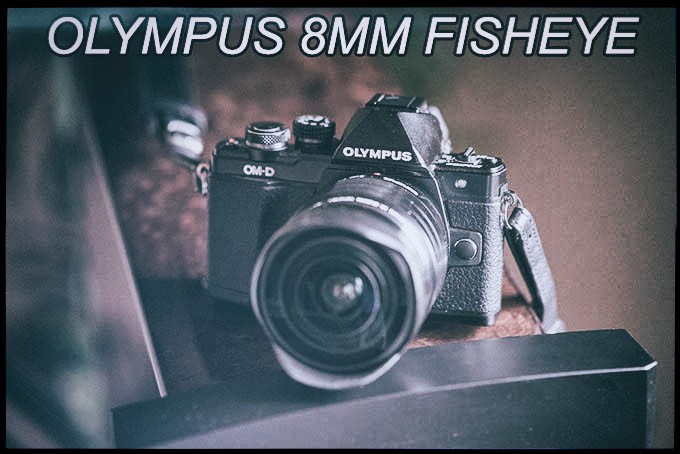 The Olympus 8mm f/1.8 Fisheye Quick Lens Review
Well well. Olympus has been successfully creating cameras and lenses for decades now. When the original E-1 camera came out in 2003 (Four Thirds mount, NOT Micro 4/3) I loved it to pieces. For me, that camera had some magic at the time. While today that'd E-1 falls way short I do know some who still shoot with that camera every now and again and still treasure it. There is just something about Olympus that always keeps me with a body and a lens or two, no matter if I move on to bigger and better things (like full frame).
Even when I am shooting my Leica heavily, or my Sony heavily I always come back to Olympus in the form of the E-M1, E-M5 II or now the new E-M10II (currently reviewing). Olympus, for me, means I will always have a fun time shooting. It also means I will always get my shots as my Olympus cameras never seem to fail me, they offer a huge lens selection and they are fast and have some of the best features on the market. While not holding up to full frame image quality, the IQ from these little wonders is nothing short of astonishing when you consider the small sensor and size of these camera bodies.
Video showing off the 8mm Fisheye
So even today with the likes of the Sony A7 series, the Leica M, the Canon and Nikon's of the photo world and all of the other amazing cameras out there today, the Olympus Micro 4/3 is still a solution for many of us who want the small size, some of the best glass (lenses) in the business and the largest selection of lenses for any mirrorless system. Speed, IS, color, and performance is top notch. Many pros are using Micro 4/3 and loving it.
That leads me to this new lens release from Olympus. The 8mm Fisheye f/1.8 Pro. Yep, Oly is listing this as a pro lens as it is dust and splash proof, and it offers a worlds 1st for a fisheye..an f/1.8 aperture. Usually these 8mm lenses come in with an aperture of f/3.5 but this one, at f/1.8, actually will offer you more creative possibilities than any other fisheye that I am aware of.
Olympus E-M10 II with the 8mm Fisheye Pro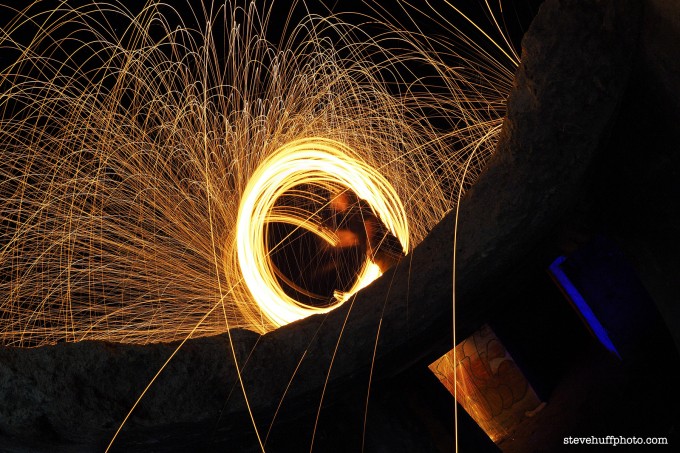 I love fisheye lenses and while I only use them 3-4 times per year I find that owning at least ONE fisheye is well worth it. With so many less expensive fisheye's out there today, most coming in between $250 and $350 with even the promo Panasonic 8mm fish coming it at round $600 how can Olympus charge $999 for this little guy?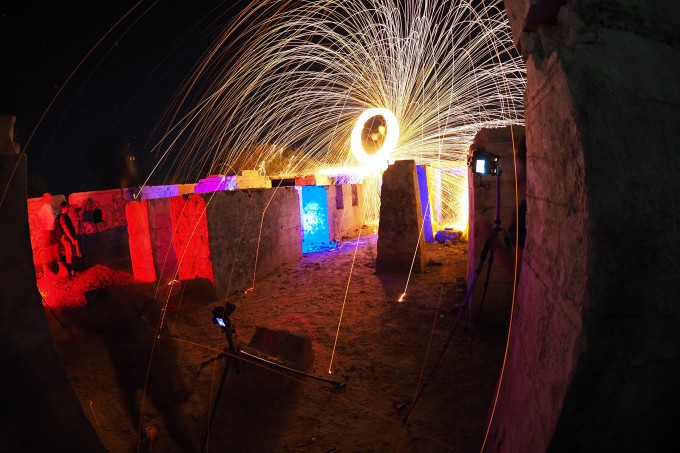 Well, it is a PRO lens which means it will survive the elements. Rain, snow, freezing temps, dust.. this lens should survive any of that. It also has the worlds fastest aperture for a fisheye at f/1.8, and it has Auto Focus, something the less expensive models lack (and yes, you can mis-focus a fisheye). This lens is the nicest looking, feeling and well made fisheye I have ever used. I find it bitingly sharp contrary to one report I saw that said it was not that share wide open. My copy is VERY sharp wide open.
Next two shots, E-M5II and the 8mm Fisheye
–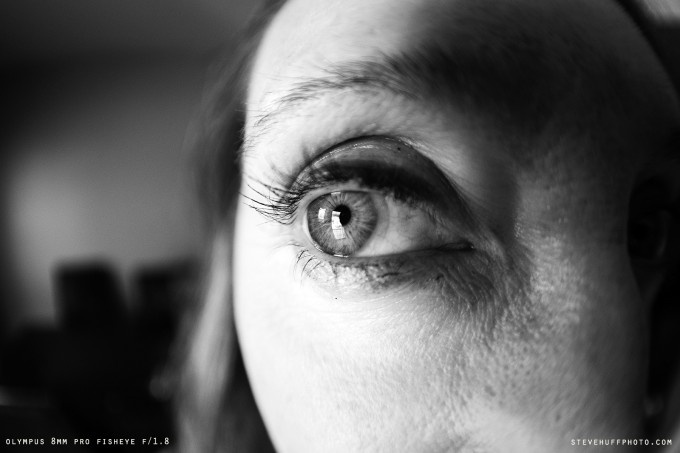 If you have never shot with a Fisheye lens before, you are in for either a treat or disappointment. What a fisheye does is allow you to get massive surroundings into the frame. Usually offering a true 180 degree field of view, this means that it is WIDE..beyond ULTRA wide. It will also give you massive distortion, which is the character of these lenses, hence "fisheye".
—–
QUICK SPECS OF THE 8MM 1.8
Micro Four Thirds System
16mm (35mm Equivalent)
Aperture Range: f/1.8 to f/22
1 Aspherical, 5 ED, and 3 HR Elements
Anti-Reflection ZERO Coating
High-Speed Imager AF with MSC
Expansive 180° Angle of View
Dust, Splash, and Freezeproof Design
Rounded 7-Blade Diaphragm
—–
When used correctly (and it is very hard to do, I rarely can get a GREAT fisheye shot) the results can be spectacular. When used incorrectly, the shots are average. This is a challenging lens and if you slapped this guy on your M 4/3 camera and kept it there for one week, by the end of that week you will be much better with the lens than if you just use it sparingly.
This kind of lens can really put the viewer into the moment and scene.
1st shot E-M10 II, then E-M5II for 2 and 3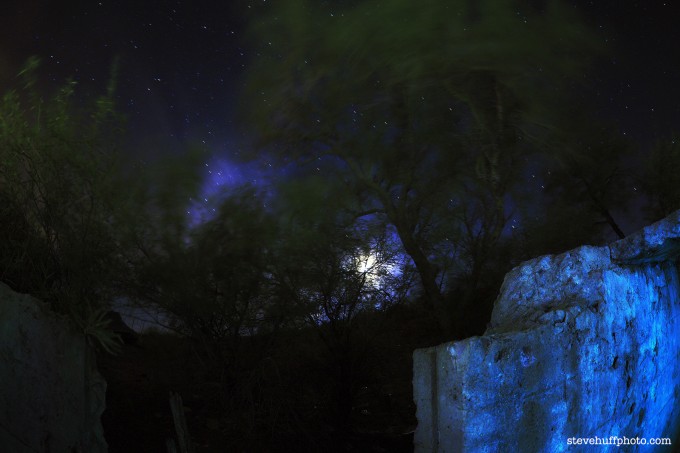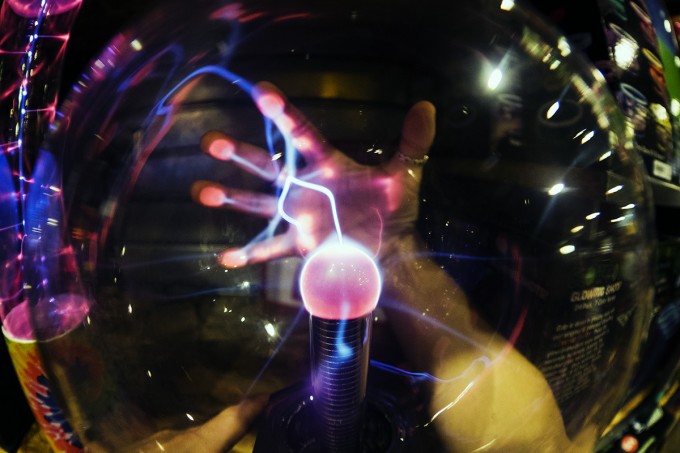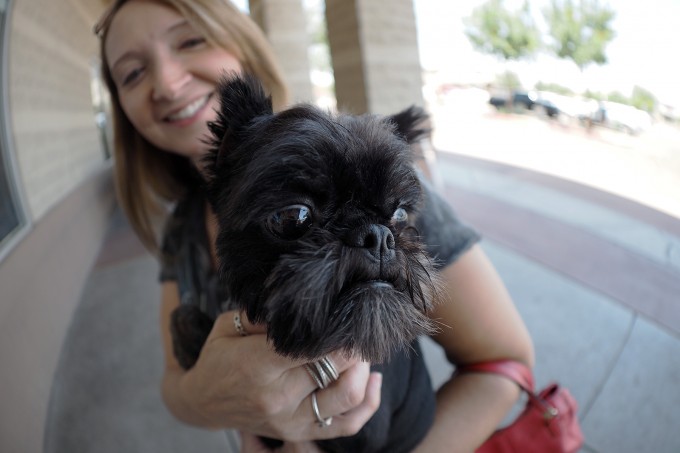 I have owned and loved the Panasonic 8mm f/3.5 but compared to this Olympus it was slower to Auto Focus and did not offer the pro build or the f 1.8 aperture. Coming in at $400 less I feel this Olympus is priced right for what it offers above and beyond that Panasonic. (speed, pro build, aperture). While not the fastest lens in the Olympus lineup for Auto Focus, it is fast for a fisheye. Imagine what the camera would think if it had a brain…
The sensor would see a MASS amount of information due to the ultra wide view…"what to focus on"?!?!? So this will not be as speedy to AF as a 25 1.8 or 12 f/2, rather it will be a touch slower but not slow enough to call it slow or sluggish. It is quite quick, and depending on light it can go from super fast to semi fast. So no worries on AF speed or accuracy. I remember my Panasonic would often times focus incorrectly and while many think you can not mis focus a fisheye, you very well can, ESPECIALLY when you have a faster aperture like f/1.8. Luckily the AF is working very well here.

While having this lens for review I started to really enjoy it..a lot. While walking through the catacomb like pathways of an old ghost town in the AZ desert I was doing some long exposures and the ultra wide view helped to show exactly where I was…THIS is when I found this lens invaluable. No other lens would have worked quite the same. I also have the 7-14 f/2.8 pro here and that lens did very well in these areas as well, but the fisheye really shows the viewer more of what I was seeing while in these spots.
E-M10II and 8MM Fisheye, long exposures.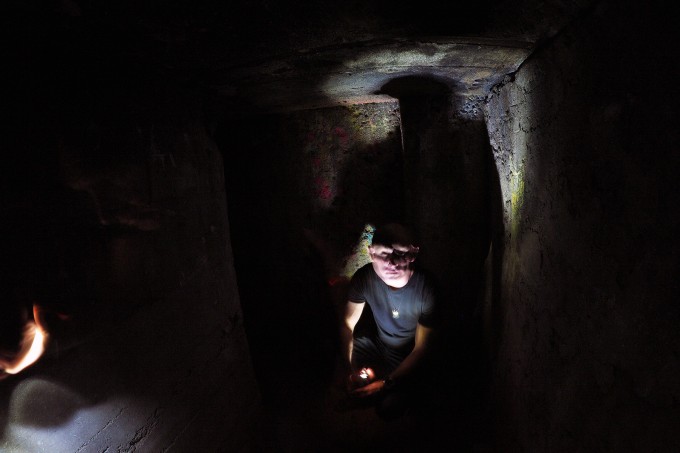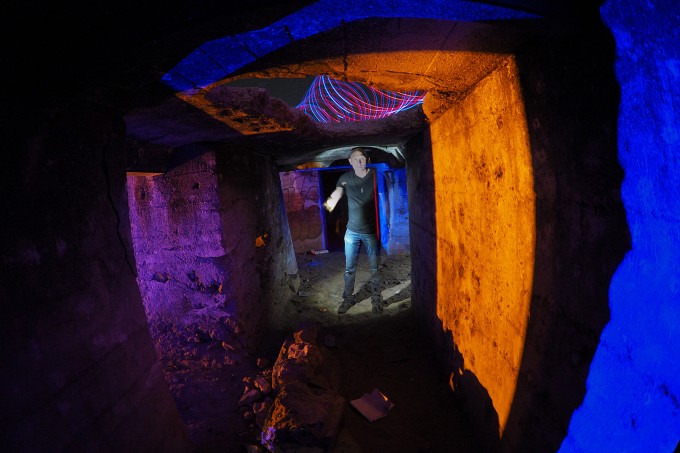 So at the end of the day, after 1st renting this lens for a week a month or so ago, and now having a review copy here I have a solid two weeks with this lens and I now want it for my Micro 4/3 lens collection. I sold my Panasonic month ago because I knew this was on the way, and it does not disappoint. I found ZERO weakness. No flare issues, no softness issues, no missed AF issues and no build issues. I even caked my review samples with massive dust and dirt while out in the AZ desert during a windy night where dust and dirt was blowing everywhere. The lens was coated but after a clean up that took 2 minutes it was good as new.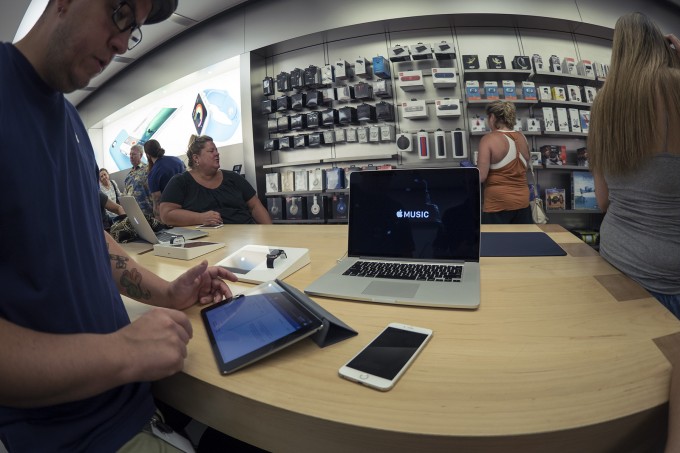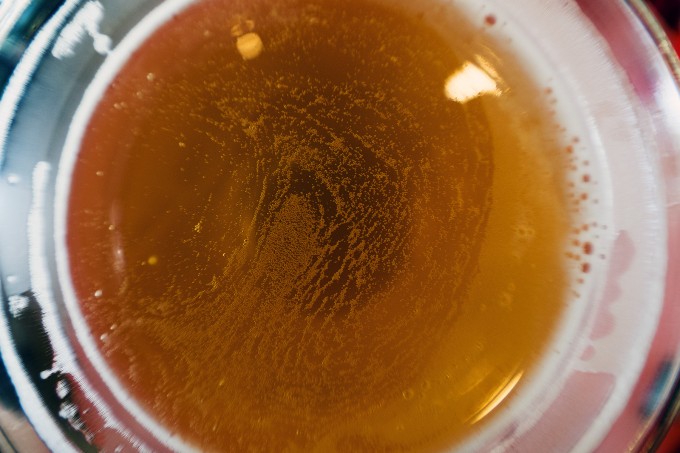 So now I must own this lens. Even for video it rocks – for Vlogging it does well though the distortion my bother some. I once did quite a few videos for public viewing using mostly a fisheye lens, and it works out great. In some tight situations, if shooting video, this lens would be fantastic (as would  the 7-14 without the distortion).
This lens mated to an E-M1, E-M5II, or E-M10 II or any of the other M 4/3 cameras out there will offer you a unique, different and sometimes surprising view of the world. While not an every day lens (no fisheye is) it is a lens that with selective use can expand your photo portfolio with shots that stick out. While not cheap at $999, I consider this lens to be priced JUST right for what it offers over other less expensive Fisheye lenses.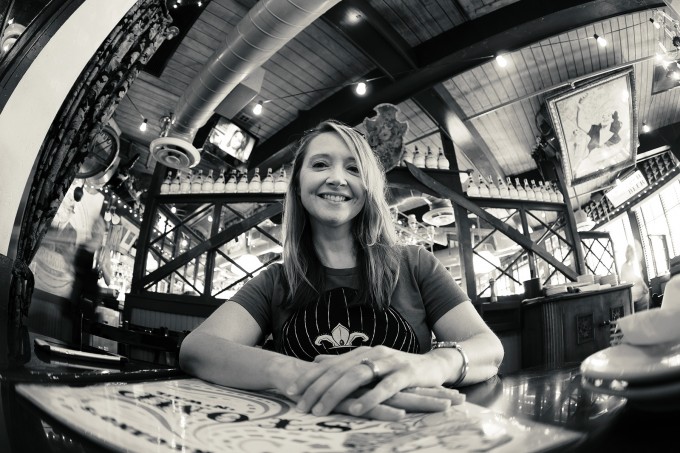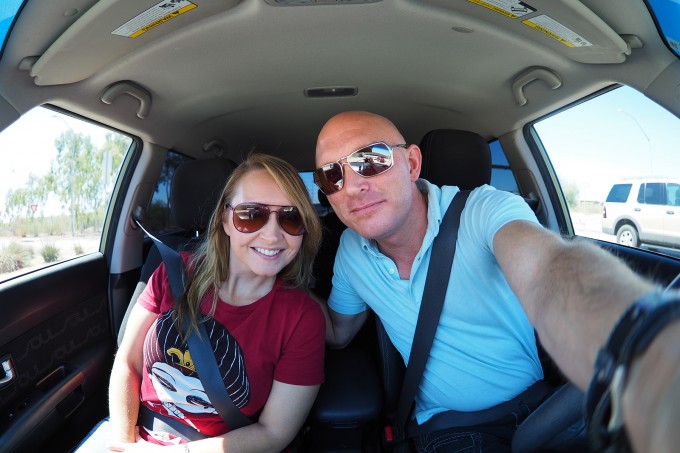 So once again I say BRAVO to Olympus for releasing yet another amazing lens for their M 4/3 system. The new 8mm Pro offers you a "no compromise" fisheye that can be used in nearly ANY situation and I find it to be a notch above the competition in every way. AWESOME! Highly recommended for those who have been itching for a Fisheye lens!!!
You can order the lens at my preferred Olympus dealers below:
WHERE TO BUY
B&H Photo – Olympus 8mm fisheye
——————————————-

PLEASE! I NEED YOUR HELP TO KEEP THIS WEBSITE RUNNING, IT IS SO EASY AND FREEE for you to HELP OUT!
Hello to all! For the past 7 years I have been running this website and it has grown to beyond my wildest dreams. Some days this very website has over 200,000 visitors and because of this I need and use superfast dedicated web servers to host the site. Running this site costs quite a bit of cash every single month and on top of that, I work full-time 60+ hours a week on it each and every single day of the week (I received 200-300 emails a DAY). Because of this, I need YOUR help to cover my costs for this free information that is provided on a daily basis.
To help out it is simple, and no, I am not asking you for a penny!
If you ever decide to make a purchase from B&H Photo or Amazon
, for ANYTHING, even diapers..you can help me without spending a penny to do so. If you use my links to make your purchase (when you click a link here and it takes you to B&H or Amazon, that is using my links as once there you can buy anything and I will get a teeny small credit) you will in turn be helping this site to keep on going and keep on growing.
Not only do I spend money on fast hosting but I also spend it on cameras to buy to review, lenses to review, bags to review, gas and travel, and a slew of other things. You would be amazed at what it costs me just to maintain this website, in money and time. Many times I give away these items in contests to help give back you all of YOU.
So all I ask is that if you find the free info on this website useful AND you ever need to make a purchase at B&H Photo or Amazon, just use the links below. You can even bookmark the Amazon link and use it anytime you buy something. It costs you nothing extra but will provide me and this site with a dollar or two to keep on trucking along.
AMAZON LINK (you can bookmark this one)
B&H PHOTO LINK – (not bookmark able) Can also use my search bar on the right side or links within reviews, anytime.
Outside of the USA? Use my worldwide Amazon links HERE!
You can also follow me on Facebook, Twitter, Google + or YouTube. 😉
One other way to help is by donation. If you want to donate to this site, any amount you choose, even $5, you can do so using the paypal link HERE and enter in your donation amount. All donations help to keep this site going and growing!
 I do not charge any member fees so your donations go a long way to keeping this site loaded with useful content. Thank you!