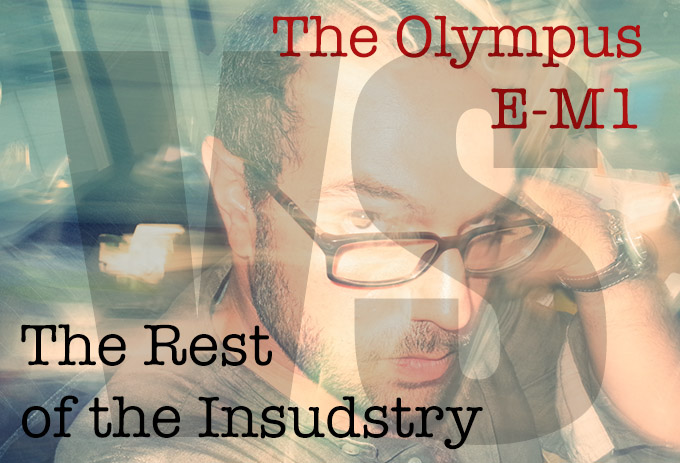 The Olympus OM-D E-M1 VS the rest of the industry
by William Rappard
Photo gear biography: from Oly to Nikon
I have no real analog background, since I began "serious" photography only in early 2007 with an Olympus E-500 DSLR, Zuiko 14-54/2.8-3.5 (great lens) and a Sigma 55-200/3.5-5.6. Image quality from the sensor (8mp Kodak CCD) was terrible, ISO 400-800 being the sensible limit. But already then, this camera had an unusual ability to bond with its user.
I shot great pictures with this one and it taught me not to rely on super high ISO capabilities, but rather fine tune speed and aperture to get what I wanted. More so, it made me want to master it despite (or maybe thanks to) its limitations. However, when I compared my pics to others shot with Canon or Nikon enthusiast DSLR's (20D/D70 by the time), high ISO's were such a pity that my ego couldn't take it. For the sake of comparison, the E-500 produced more (and uglier) noise at ISO 400 than a D7100 would today at ISO 3200/6400.
At that time, I posted my images on DeviantArt under the nickname "Ouylle" and got some very positive feedback, including a few "daily deviations" for those who know, and even winning a contest once with this picture which became a postcard for a charity cause:
Val d'Aniviers, Switzerland: The Cloud Factory Olympus E-500 @ ISO 100, 27mm, f5.6, 1/4000s
Of course, as a complete geek, I had to try other cameras to figure out if a better IQ potential in low lights could enhance my photography. I entered the high ISO quest many of us know since the heroic ages of digital photography, but still pulled out nice pictures with my E-500.
I've tried other Olympus DSLR's, such as the E-420 and E-510, which were in a certain way the ancestors of the E-M5 and E-M1 in terms of form factor, except for the vintage design. But neither of them could compete with their APS-C counterparts from the likes of Canon, Nikon, Minolta (already sensor-stabilized) or Pentax, despite Olympus offering some of the best glass around (remember the Zuiko 50mm macro f2 ?).
My father still owns his Nikon F from the 60s and always told me Nikon was the Rolls Royce of photography (I guess he never heard of Leica, but that's another story). So when I received some amazing Nikkor glass from a cousin as a present (!), I gradually decided to switch from Oly to Nikon and got myself a D70s to play with.
Image quality, while mediocre by today's standards, was stellar compared to my trustworthy E-500 and it's Oly fellows. However, the newly announced and highly anticipated D300 became my next dream camera. As I was enjoying shooting my Nikkor primes, I quickly traded my D70s for a D300 and was blown away again by the IQ: ISO 1600 became very clean and ISO 3200 fairly usable. This sort of abilities became my benchmark in terms of IQ. At this stage, digital noise control was already better than with any high sensitivity film.
With a grip, a tripod and some other lenses such as a Sigma 10-20, Nikkor 20/2.8, 24/2.8, 50/1.4, 60 macro /2.8, the incredible 105/2 DC and AF 80-200/2.8 D, I thought I had the PERFECT kit for a semi-professional enthusiast.
At the time, I was shooting everything from paid jobs (weddings, corporate portraits, events) to holidays, club or street photography. I learned a lot (and earned good money) with this heavy, but reliable and high performance Nikon kit, covering everything from eq. 15mm to 300mm with great quality glass.
Switzerland: Fields.
Nikon D300 @ ISO 200, 10mm, f13, 1/250s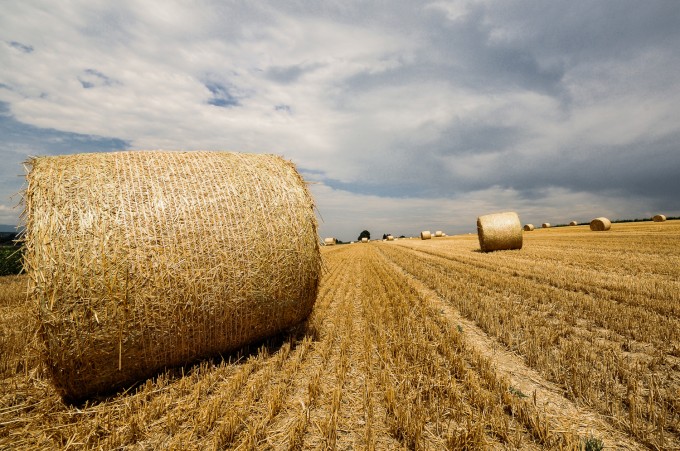 –
Geneva: Right-before bride. Nikon D300 @ ISO 1600, 50mm, f2, 1/2000s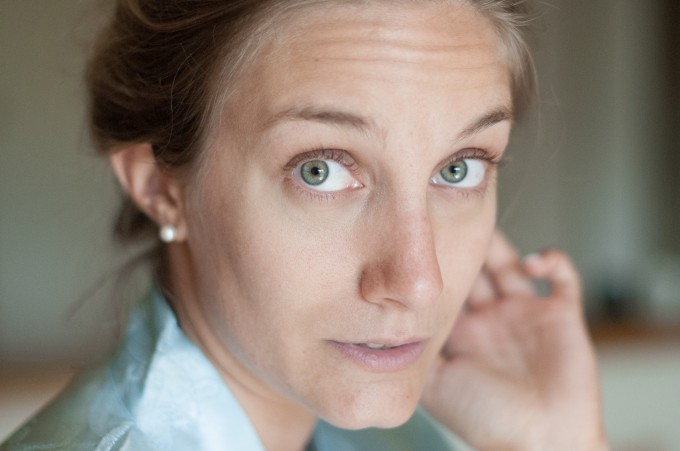 –
Beirut, Achrafieh: View on the mountains from the balcony. – Nikon D300 @ ISO 100, 16mm, f10, 30s.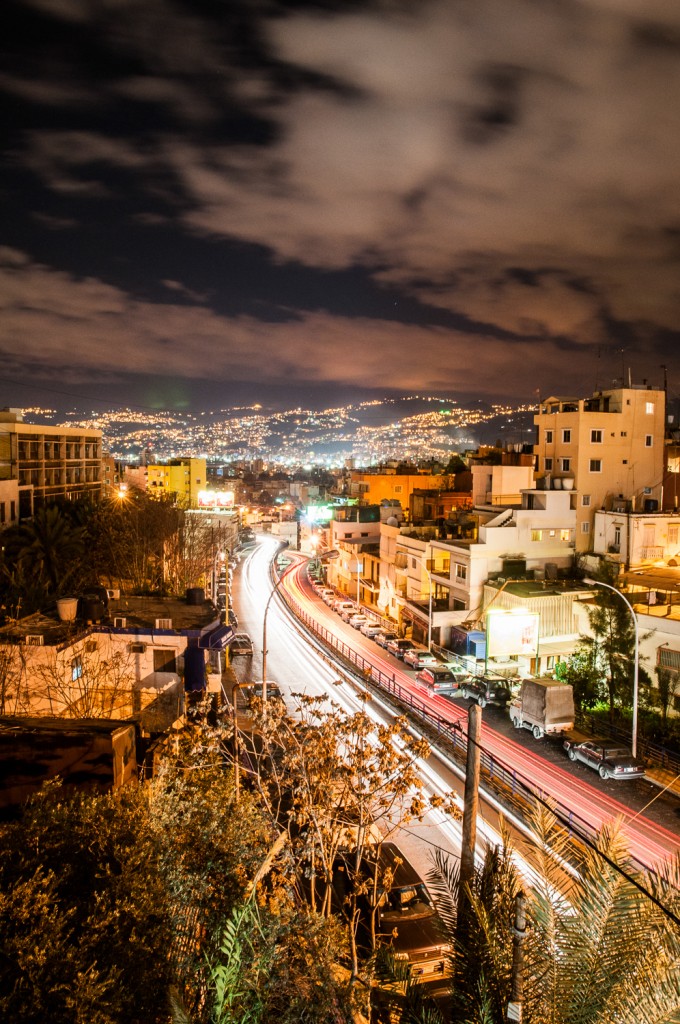 –
Geneva, Usine Club: Happy cluber Nikon D300 @ ISO 250, 16mm, f13, 1/160 with SB800 flashgun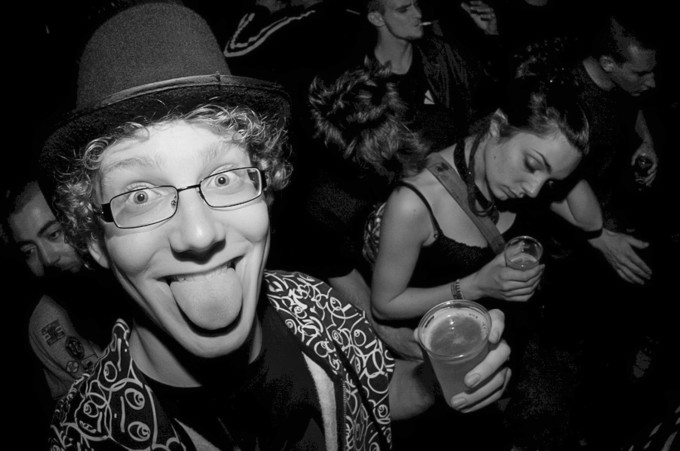 Back then, I was young, still fit, and my back was strong, all of which was required by the amount of glass and metal I had to carry around for my paid jobs and my own personal pleasure. Although the money earned as a semi-pro financed my appetite for new gear, shooting weddings, charity events or corporate portraits for money did not appeal to me enough to become my main job and eventually, I finished my law degree and became… a lawyer.
–
The photographer I remained: replacing the D300
Still, I LOVE photography and could not live without shooting and sharing my pics ! As a casual photographer, I love all kinds of photography. From portrait to architecture, streets to landscapes, holidays to everyday, there is always something in my sight that screams: "shoot me !!!". When I hear the call and carry some gear, earth could stop revolving but I wouldn't care less: I have to get that picture and if possible, get it right and be proud to show it.
Since my pro illusions are gone, I usually share my work on facebook (check me out: facebook.com/william.rappard), which isn't very sexy and does not require more than a few megapixels. It may not be useless to recall that the D300 was only 12 megapixels, which is low today even by cell phones standards. However, those megapixels allowed me to execute many paid job and personal projects very efficiently.
I even made an exhibition once about an incredible trip in Senegal, and have been happy with the quality delivered by the D300's 12mp for > 1 meter prints on canvas. Since then, I realized that outright pixel count was no faithful indicator of a camera's real abilities in the big prints department. Shoot it right and it will look right.
At this time, the D300's sensor was industry leading for those who wanted the performance and IQ, but not the bulk of a fully fledged full frame DSLR setup (or the cash for a Leica which, at that time, was less than convincing, high ISO wise).
On top of that, the bokeh I could achieve with the 60mm macro, the 105/2 DC and the 80-200/2.8 was fully satisfying and I remember saying I would never need to buy anything else for a very long while.
Here are three pics from my trip in Senegal which I believe are not too bad. The first one has been sold to a company on a 1.2 meter/ 80 centimeter canvas for a fair amount of money (financing an NGO in north-east Senegal) !
Senegal: They are into tires Nikon D300 @ ISO 800, 16mm, f5 1/20s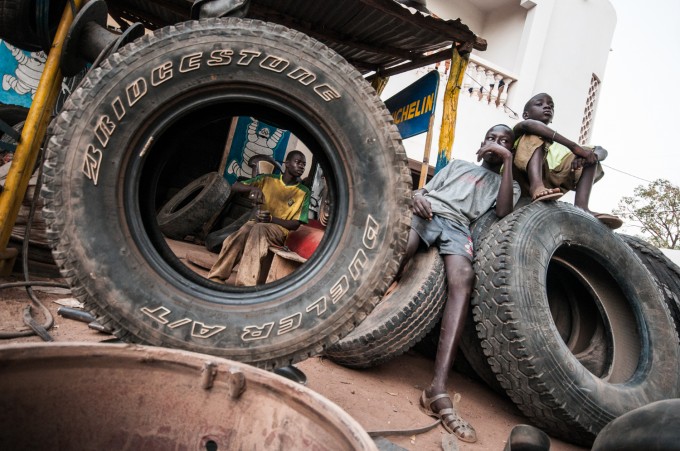 –
Senegal: Just another kid Nikon D300 @ ISO 400, 60mm, f3.2, 1/80s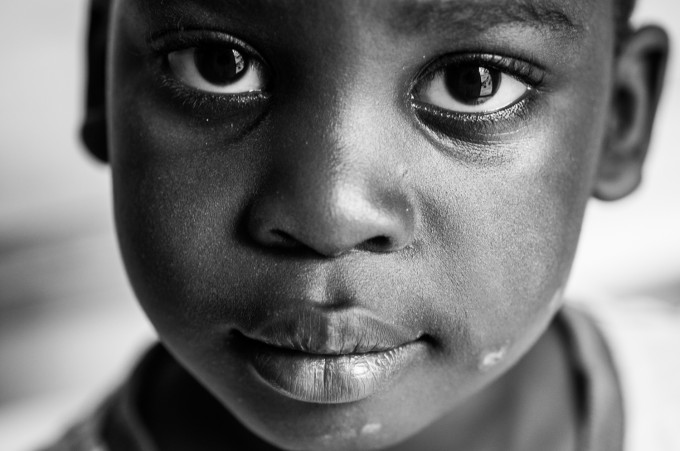 –
Senegal: The gang Nikon D300 @ ISO 200, 24mm, f6.3, 1/80s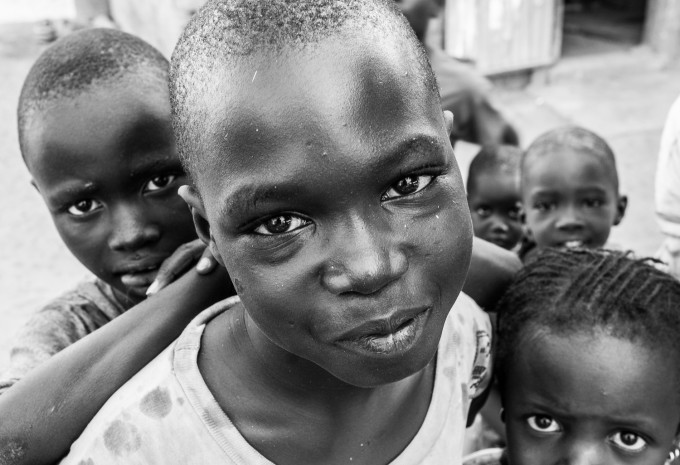 Quality wise, I remember thinking that for my needs, this kit was all I could ever want and I shot dozens of thousands of pictures with it, killed all the rubber grips and the camera just kept shooting whatever I threw at it. But boy, the whole package including 5-6 lenses was heavy !
The size, weight & IQ have-it-all quest: back to Oly
As a dedicated geek, I have tried MANY cameras since the Nikon D300, from Pentax K5 and it's famous ltd pancakes (GREAT DSLR combo by the time) to the modern-vintage Fuji's X-Pro 1 & X100 (superior image quality at the cost of slow general operation and somehow light built quality). As time went on, my priority was to reduce the weight and bulk of my kit in order to carry it with me as much as possible, while not going anything bellow my D300 in terms of IQ.
After trying many compact cameras to complement my Nikon/Pentax kits on the light side, I ended up buying a Ricoh GR which turned out to be the best pocket camera when a pocket is the only compromise you're ready to make to lightness, but not at the cost of IQ and usability.
This camera is a gem of a compact in use, but you're still stuck with 28mm and 2.8 max aperture. It will pull out some bokeh if shot close to the subject, but don't expect too much in this department, given the focal length.
As for my full kit, Nikon and Canon (and to some extent Pentax and Leica) have failed to deliver a crucially lighter and more effective alternative to my "historic" D300 package at a fair price. Pentax's attempt (K5 + pancakes) was nice, but still not light enough, when packed with lenses covering all my needs.
This was until Olympus, the brand which bonded me to photography with their slow AF/bad ISO/small viewfinder E-500, released the OM-D EM-5 powerhouse, which I brought, immediately loved and equipped with a bunch of nice primes.
It served well, shot right and reliably but yes, the buttons were small and the viewfinder, although great, was still small and not as enjoyable as an optical device such as the D300's/Pentax K5's. Despite these relative flaws, I LOVED shooting it as it always delivered what I expected in any given light conditions.
The grip (which secondary horizontal shutter actually broke after heavy use) made it really nice to hold and quite pleasant to look at as well. As with my old E-500 and my fantastic D300 kit, I was finally bonding with another camera system, except for a few niggles on the body side. Best of all, the image quality was clearly on par, if not better than the D300's and the 5 axis stabilizer and small pin sharp lenses were blessings.
A whole package covering anything from eq. 24mm to eq. 150mm between f1.4 and f2 AND fitting a VERY small Think Tank bag was breathtaking compared to my DSLR's ! I could finally use quality gear AND walk around with it not worrying about my back !
From landscapes to street photo all around the world, the E-M5 was (nearly) everything I wanted but…
Ireland: Draw-me a coast. Olympus EM-5 @ ISO 200, 12mm, f8, 1/500s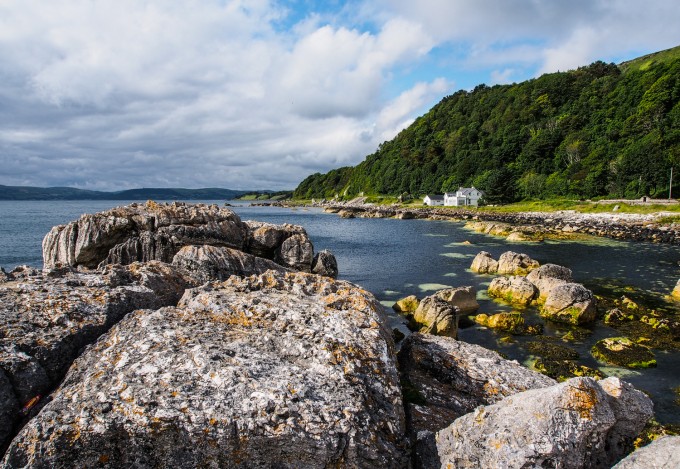 –
Basel: layered expectations – Oly EM-5 @ ISO 400, f5 1/10s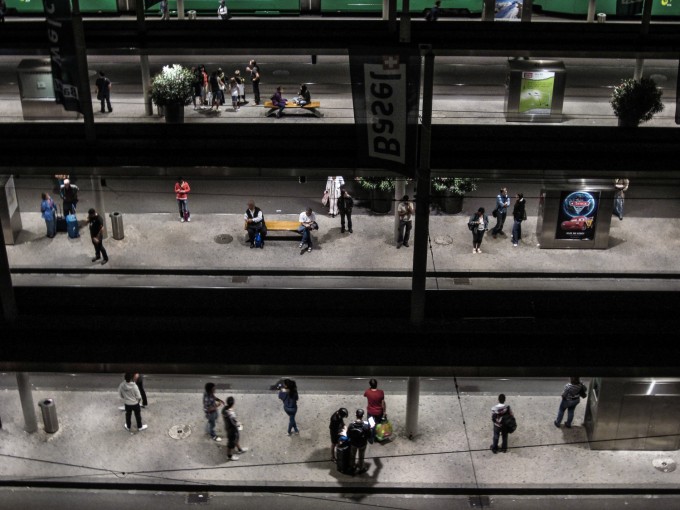 –
Cambodia: passing by… Oly E-M5 @ ISO 200, 25mm, f3.5, 1/400s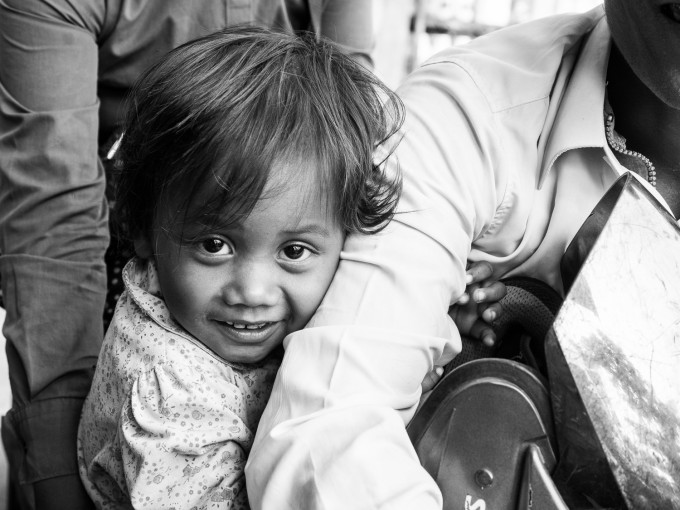 –
Bangkok: legs & shapes Oly E-M5 @ISO 2000, 75mm, f4.5 1/160s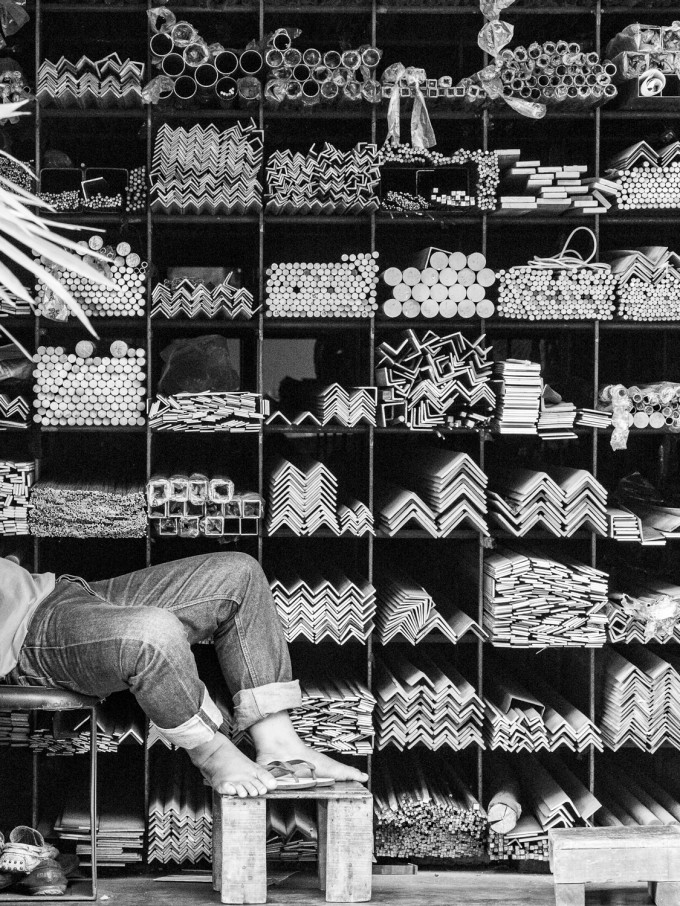 Replacing the EM-5
Its time had come. Until the E-M5, I had never had such a high hit rate, but it was not "ultimate" enough in its handling. It's niggles couldn't be forgiven in a long-term relationship with a power user. The buttons and the viewfinder were just not as enjoyable as they should be on an ultimate camera.
The wait has not been too long before many amazing products began to ship from Panasonic, Olympus and Sony all offering nice occasions to spend some cash for the better. All the new releases in the prosumer market out-perform my D300 benchmark in terms of IQ, which ceased to be a crucial criterium of choice. The high ISO quest had ended.
What about full frame ?
One of my very best best friend recently posted a contribution about his switch from Leica to Sony. Didier Godmé, who's been the instigator of my photographic passion, has always been craving for full frame cameras. He owned a Canon 5DMarkII and a Leica M9, two of the very best full frame cameras released at their times.
Let's put this straight right away: the full frame rendering is magnificent and no smaller sensors will probably ever equal it. It is incomparable to what a micro four thirds sensor could deliver, due to it's physical limits. This is particularly true with a fast 35mm (or equivalent) lens. Stick one of those amazing 1.2's on a Leica M240, Canon 5DMark III, Nikon Df or Sony A7r and you will get the very best potential image quality in the industry for such combo.
Therefore, except for very small details (all of which can be played around in Lightroom and RAW), most of you won't choose apart from these fabulous full frame cameras based upon sheer IQ, but mostly on their usability, depending on your shooting style and what you will do with your images after you shoot them.
In my opinion, this demonstrates that usability is not only a major argument in favor of a camera over another. It's probably the ONLY acceptable argument, provided, for my needs, the chosen camera allows a beautiful > 1 meter print at ISO 3200 in color or 6400 in B&W, which settings correspond to more than my most ambitious needs to date.
At the end of the day, all full frame cameras listed above meet this technical requirement more than well, as also do many NON full frame. Conclusion: as much as I adore full frame rendering, I don't NEED it to be moved by a picture.
If your skills are bad, full frame won't save the picture. If your skills are good, full frame will enhance the picture's looks, but will never be the sine qua non condition of your picture's overall quality, contrary to your eye and your ability to translate what you see in the picture.
On the contrary, when I'm moved by something I observe, I DO NEED to be able to shoot it the best possible way. The camera should NEVER stand in the way because it's too slow or suffers a sluggish conception or is too noisy. Period.
As of today, in my view, no complete kit based around any full frame camera currently in the market is the best possible tool for my kind of spontaneous and compulsive shooting.
For my needs however, there is now one kit that fits the whole bill. Yes, each and every of my NEEDS are now covered by this equipment. A nice break, if not an end, in my long quest for the best possible complete enthusiasts' photo kit.
The OM-D E-M1
First, the IQ. As I said, the E-M1 is NOT on par with likes of Fuji APS-C or the latest full frames for potential outright high ISO/narrow DOF/high resolution image quality, solely due to it's sensor's size. However, global IQ of an actual image is basically the result of four things:
The sensor;
The lenses;
The light conditions;
The eye of the operator.
On the sensor, the Oly cannot compete due to size. Right. However, it undeniably performs well until ISO 6400 in color and B&W, which is way good enough for me, even when I pixel peep (which I confess I do !). Sensible Lightroom processing (which I use) will greatly improve things if I'm not happy with the OOC images.
On all other factors, as much as the technical side is concerned, it just rules badly over ANY rival on the market. Zuiko prime lenses are notably mind blowing, dare I say next to the likes of Leica or Zeiss if maybe less character-full. Throw in IS, fast AF, size and weight and they become dangerously close to industry leading.
Get a grip and the Zuiko 12/2, 17/ 1.8, Pana-Leica 25/1.4, Zuiko 45/1.8, 75/1.8 along the pro 12-40/2.8 zoom, stuff the whole gently in a smallish Retrospective 7 Think tank bag and stare at what this small and light package represents in terms of photographic opportunities. Very few things you can't achieve with such a small kit, don't you think ?
If you think the telephoto range and bokeh are on the weak side, I don't. Remember my old Nikkor 105/2 DC ? With an adapter, that baby gets me an equivalent 210mm with an f2 aperture and "defocusing" abilities. Feel free to compare this combo to other offerings in terms of size, weight and equivalent speed and you'll realize this is unique in the industry. Believe me, this piece of glass has character when mounted on the E-M1 ! And guess what: there is enough room in the bag for it too !
I would love to mention the Voigtländer f0.95's, but I don't own any… What I can mention, however, is the best image stabilizer money can buy. Bare hands, the Oly IS set behind any of the aforementioned glass makes you feel like you can capture more light than actually available, even in a dark street by night. In my eyes, this unique feature alone more than compensates for the lower high-ISO abilities of the Oly's sensor.
With such a kit, you can capture light in any conditions with your own two hands. On a tripod, you can use the live time functions to see your image appear while it's being shot… looking at your cell phone ! This little Oly let's you tailor craft your image, whatever the light conditions. The following pictures have all been shot in Geneva in various occasions:
Law Firm
Oly E-M1 @ ISO 200, 26mm, f3.2, 1/160s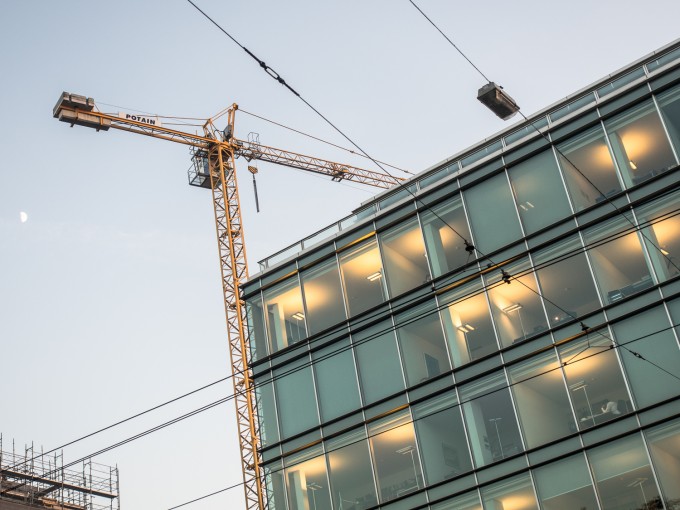 –
From my heart to you Oly E-M1 @ ISO 6400, 75mm, f3.2, 1/50s.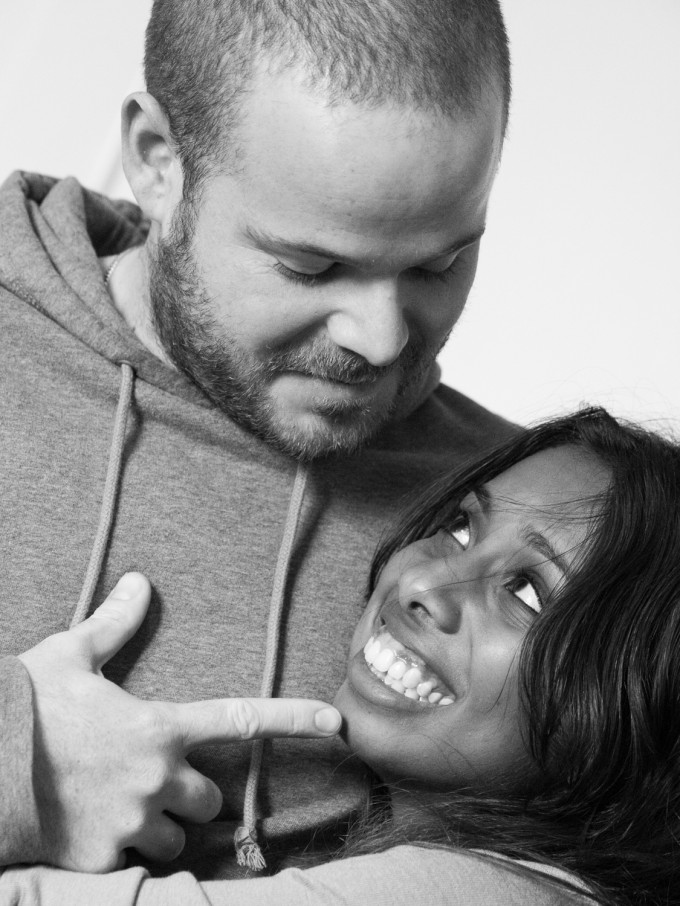 –
Wifed
Oly E-M1 @ ISO 5000, 105mm f2 DC f2, R4.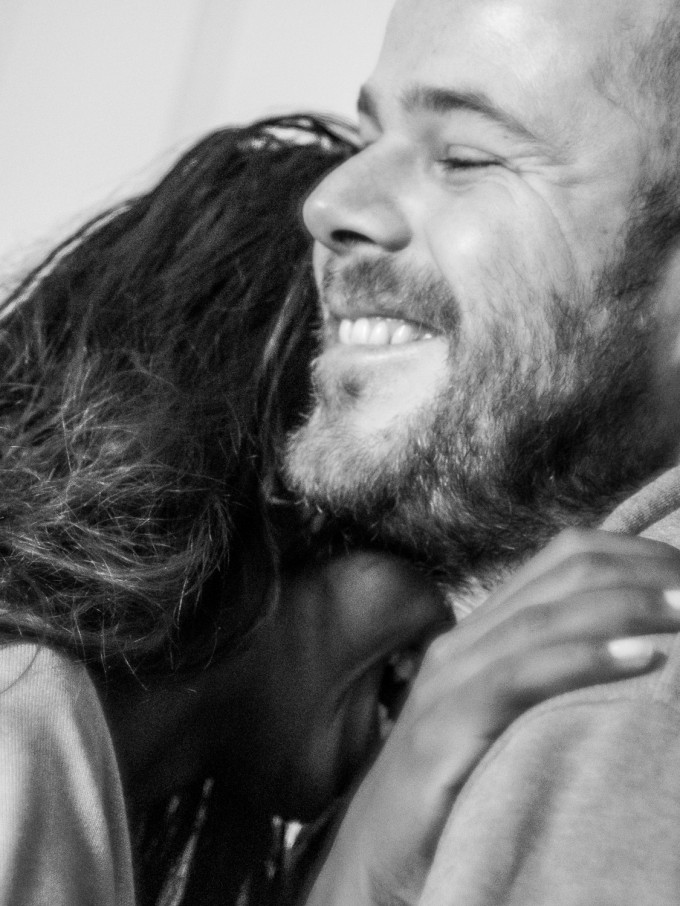 –
Omega Seamaster Chrono Diver's 300m, a.k.a "the Blakexpedition" Oly E-M1 @ ISO 400, 34mm, f6.3, 15s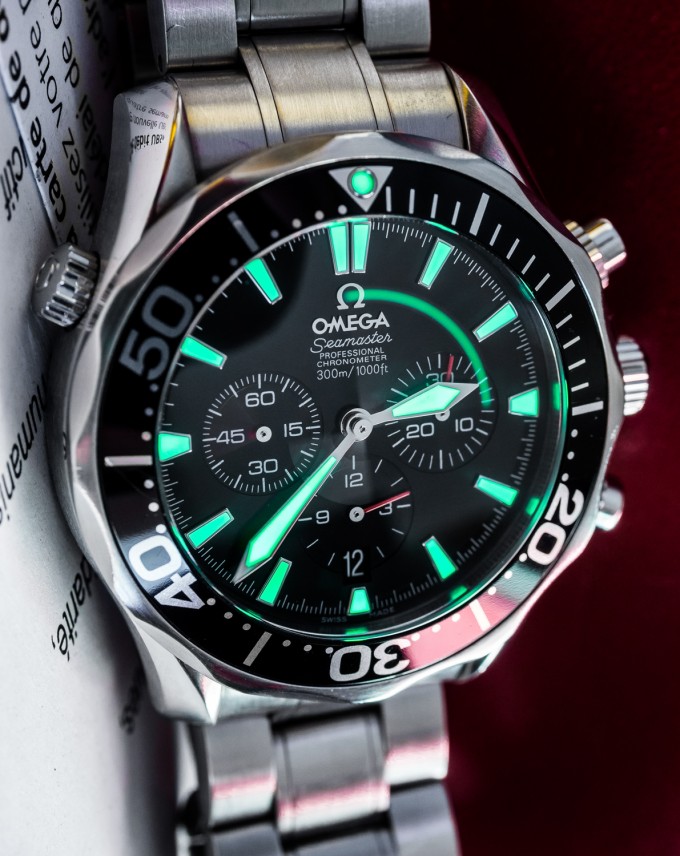 –
Very un-twins !
Oly E-M1 @ ISO 250, 12mm, f2.8 1/40s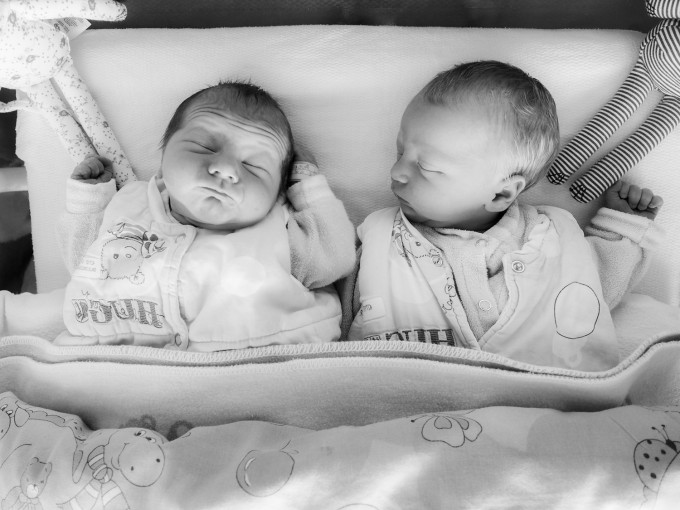 –
Through there, eye Oly E-M1 @ ISO 5000, 23mm, f11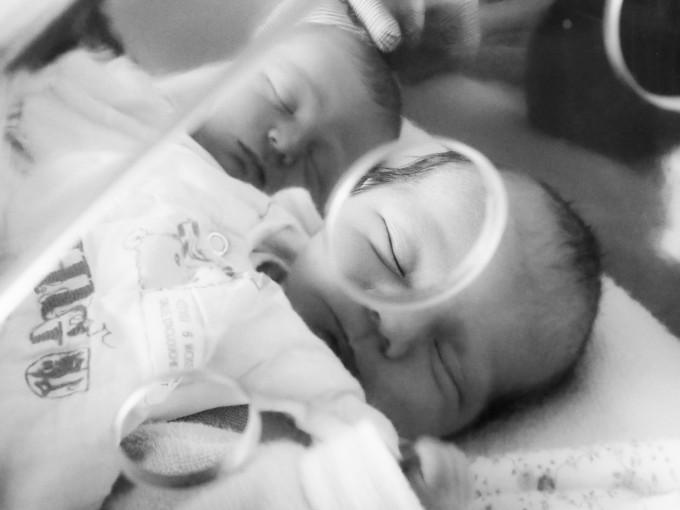 –
Runner under the moon Oly E-M1 @ ISO 1000, 34mm, f1.8, 1/30s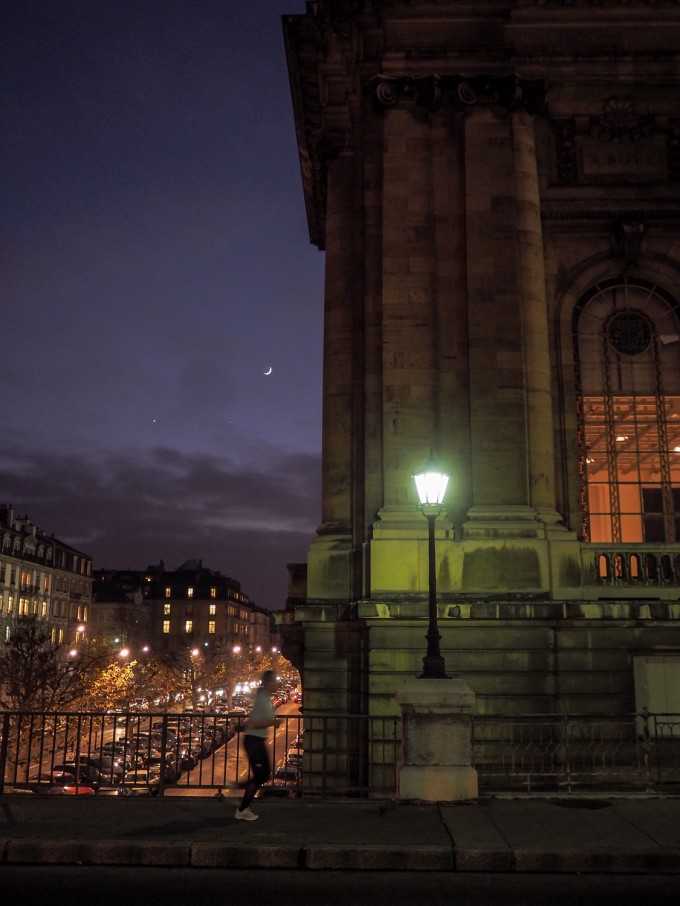 –
The Courtyard Oly E-M1 @ ISO 100, 12mm, f16, 1800s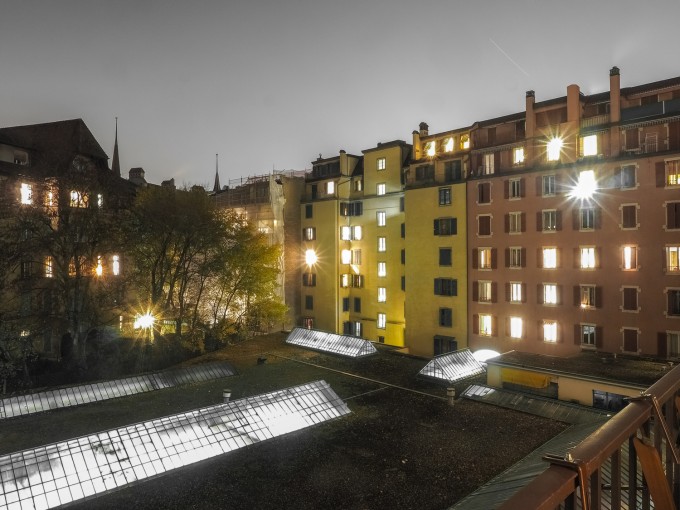 –
My love Oly E-M1 @ ISO 6400, 20mm, f2.8, 1/40s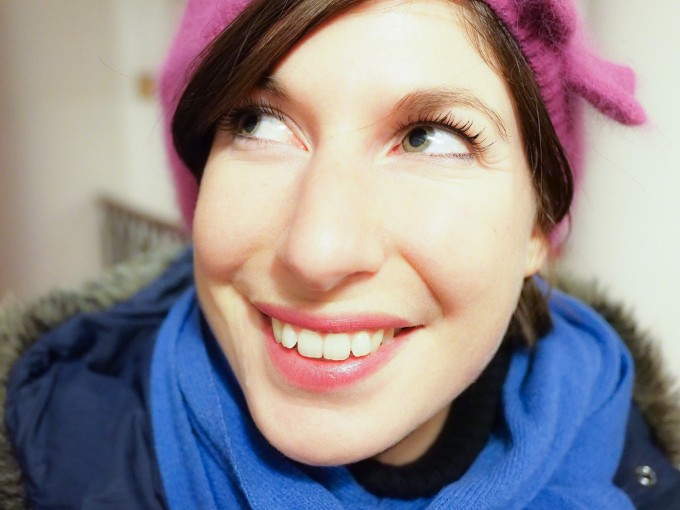 –
Geneva Airforce Oly E-M1 @ ISO 100, 105mm, f2, 1/400s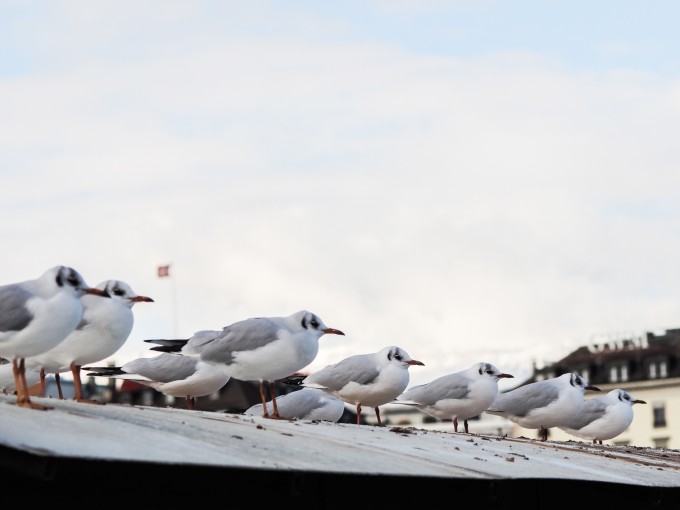 –
End of Automn Oly E-M1 @ ISO 200, 105mm, f2, 1/1600s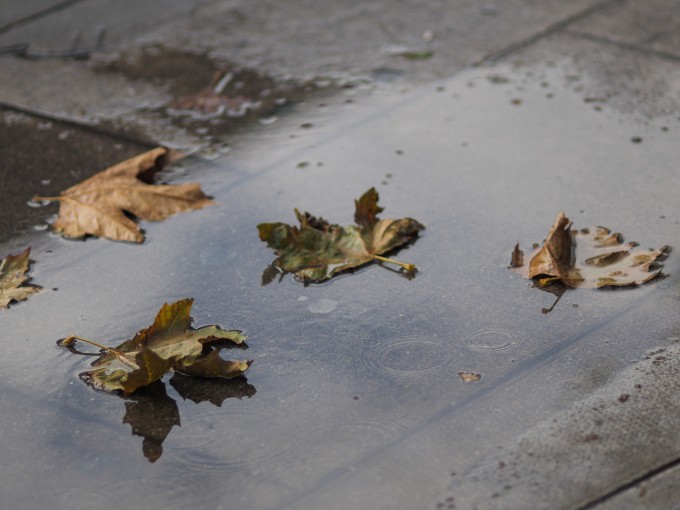 –
Waiting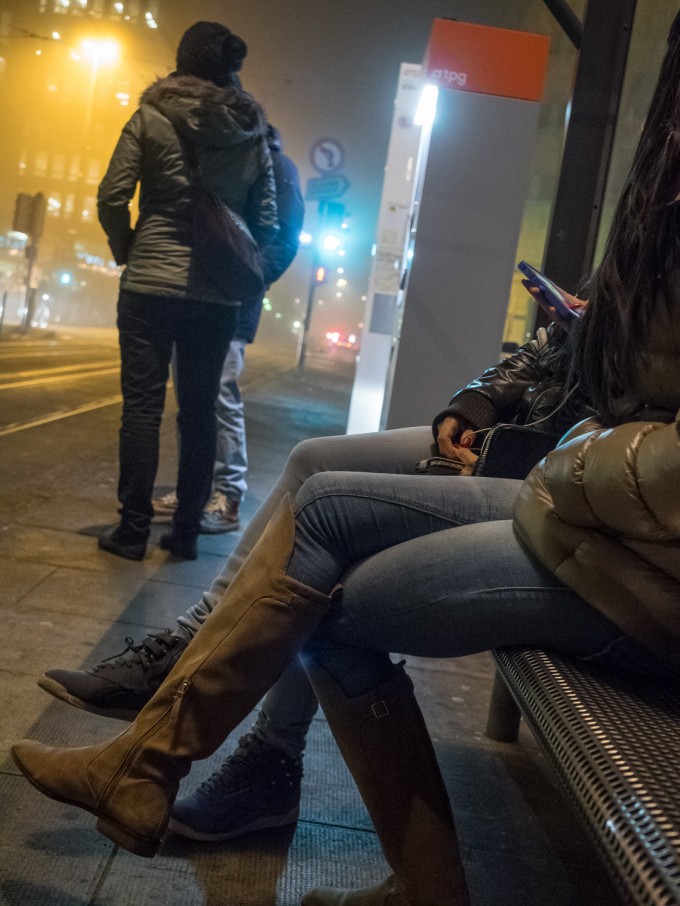 Oly E-M1 @ ISO 3200, 21mm, f3.2
No offense to Sony fans but to tell the truth, I didn't feel the same willingness to gather light so steadily using Didier's new A7r, nor… any other camera. For me, the A7r's shutter sound kills it in terms of discrete shooting and I don't feel the same urge to shoot in low light. Nikon and Canon's DX cameras are way too heavy when fully equipped. Fuji's hit rates are way too low. APS-C DSLR's are not better in terms of IQ, and despite their optical viewfinder, they are worse at pretty much anything else.
Which brings me to the E-M1's viewfinder. The Oly's exceeds all reasonable expectations one would have in this area for a digital device. It's huge, crisp, doesn't lag (the Sony does) and although it can provide visual peaking for manual focusing, it's good enough to do without. 

Is it a better experience than looking through a Df's full frame optical viewfinder ? No. Is it a worse tool than the Df's or… the M's ? Oh no ! It's not romantic, but it never get's in the way of pleasure. And let's face it: previewing the result before triggering is a gorgeous cheat indeed.
Build quality and design, although industrial, is at least as good as Leica's or professional grade Canonikons, while being, in my opinion more comfortable in hands than any of those when used with the vertical grip. Design is a matter of tastes, but to mine's, it's how the ultimate shooting tool should look like today. 70-80's golden age design and size, plus modern controls, a grip and a tiltable screen. Seriously how was it supposed to be better ? By altering the power switch's place and that's pretty much it.
Many have already praised the qualities of Oly's new flagship. I'll go a step further and say that, in my opinion, a full kit based on this baby may well be… the best photography kit ever made available for the masses. The whole set costs barely more than Leica, Nikon or Canon's flagships… body only.
In conclusion…
For full frame lovers already equipped with Leica glass, the Sony A7r is an absolute must, but for the rest of us, it's Olympus all the way. No other camera than the Oly OM-D E-M1 and it's stable of fine glass gave me so much pleasure in capturing life around me, day after day since I got them.
Whatever you shoot, any combo based on this baby will nail it just right, provided it's setup the right way. The keep rate is far superior to my old D300 (past reference), due to this godsend blazingly fast and deadly accurate AF, which will never ever suffer from front/back focus issues (unless I decide to use the DF function of my brave old Nikkor 105).
For manual focusing fans, no problem. It has focus peaking, provided you even need it despite the huge viewfinder… Take it for what it's worth, but you could shoot Leica glass on this baby and I'd be curious to see how a fast 50mm would performs on it at an equivalent of 100mm.
The OM-D E-M1 gives access to what may be the best system ever conceived for 98% of enthusiast/pro photographers having enough cash to afford it. As a system, it has no competition. Period. In my opinion, as far as the price/quality/weight/size ratio of a whole functional kit is concerned, Olympus has become an industry leader.
If I'd had one request, it would be about the menu system and the looks of the indications in the viewfinder, which I find terrible compared with the A7r. I don't see any reason not to work this out through a firmware update and actually really look forward to it. Of course, I could use more megapixels to do some crops, but having the menus and viewfinder info fixed is a priority which should not wait the next product release to see the light of day. However, this cosmetic imperfection is by no means a deal breaker.
Unfortunately, Olympus don't pay me to praise them… 😉 Nevertheless, it is a firm which, like Apple in the end of the nineties, has understood early what most quality-conscious customers really wanted and worked hard to deliver a product that fits the bill.
I know I sound like an Olympus fan boy and that's probably what I am. However, I must say this company stuns me. When they came out with the 4/3 concept, everyone laughed and indeed, the output could be terrible. Today after every possible technical and financial difficulty, they show the way to the rest of the industry by giving us what we really want at a price that we are ready to pay.
With such a kit as mine, everyone trying hard and having an eye could become a professional, from a purely technical point of view. To my opinion, this is a small revolution in the industry !According to my standards, such a performance is pretty admirable nowadays. Cheers Oly !
Last word: do I shoot better pictures with the OM-D E-M1 than I did with the E-500, D300 or E-M5 ? No. I still believe I shot my best pictures with these cameras. Do I feel I could shoot my best pictures with the OM-D E-M1 in future years ? Oh yeah ! Did I have the same feeling with any other camera I tried ? Nope.
In my humble opinion: Olympus: 1; the rest of the industry: 0.
Cheers ! Thank you for reading !
(Steve's full Olympus E-M1 review is HERE)