Hi Steve
This is a photo of my baby girl (6 weeks old when this photo was taken – 8 weeks now…. where is the time going!). I wanted to take a cute picture of her so sat her/propped her against some cuddly toys. I used an Olympus EM-1 with 12-40mm 2.8 lens and an on camera flash (Olympus FL-600R). I used a MagMod MagsSphere on the flash to diffuse the light (which is amazing). I imported the photo into Capture One 8 as I prefer the way Olympus Raw files are handled by default in that application. I then exported it as a tiff into Adobe Lightroom and processed it.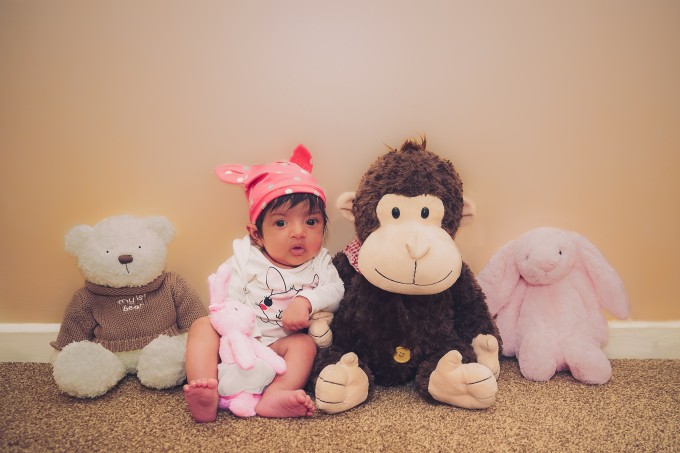 If anyone is interested my flicr page is: https://www.flickr.com/photos/bsiran/
Thank you for your consideration.
Bhupinder Siran
You can submit your own "Quick Shot" to Steve HERE. One image, what you used to take it and a bit about the photo. Send me your best shot!