Snusmumric's Photothoughts
By Alexander Hessentswey
Good time of the day! Thank you very much, Steve, for the opportunity to participate in this great project! I visit this site every time a new article or some news appear. And I see here interesting photographs quite often. I'd like to tell you some thoughts. Sometimes it's well known points of view that I share but sometimes that's what I've noticed.
Panasonic Lumix G1 + Jupiter-3 (copy of Carl Zeiss Sonnar 5cm f:1.5, m39)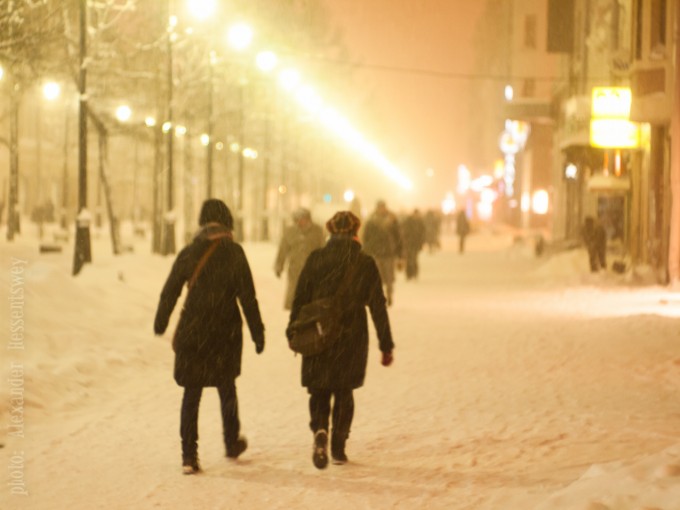 –
The Criticism of Elder Times
I meet this argument time to time: Our forefathers shot with the cameras that were way less perfect than ours and they've got beautiful photos. So a good shot isn't about sharpness and quality. You can get it with any equipment. That's right. You can make a good shot with anything. But, we have to notice some limitations here.
Photo industry produces lenses not better than 30 years before, in general. Sometimes you get more resolution and sharpness. But that classical rendering can come from old, not so well corrected lenses. All the time photography exists, lens designers try to compensate aberrations to get sharpness and neutral colour rendition over the frame field. (If the lens vignettes, it's one of 3 reasons. It can be because of the current technology level, or it can be great in some other area (large aperture or great macro), or it can be cheap lens which you couldn't compensate properly not making it 3 times more expensive.)
In fact, an SLR came out in 1960-1970 have ALL you need for a great photography. But there were two things that were improved in lenses – lens coating and sharpness. That's it — beautiful old lenses grow blind shooting in the back light but modern ones do not. Lens designer will say it's progress. And what do we think?
Panasonic Lumix G1 + Tair-11 f:2.8 133mm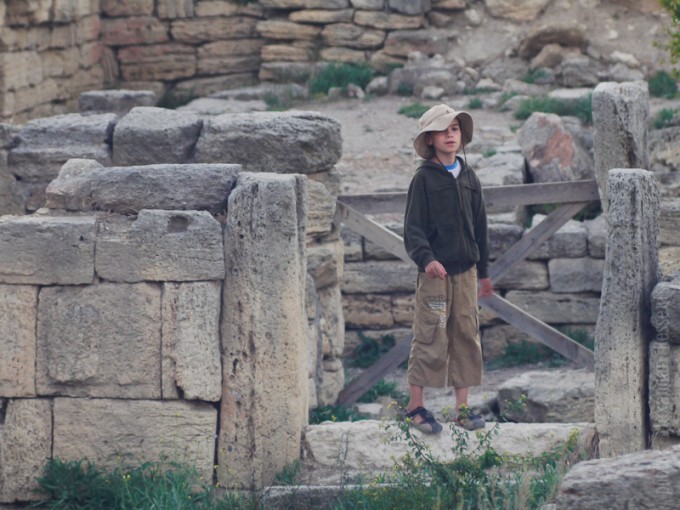 –
Why are the old photographs, that were shoot with the less perfect equipment, better?
In the good old times when lenses had an aperture of f:3.5 and films with ISO100-200 had really big grain the things were different. Look at old photographs, the best ones, and you notice that sharpness isn't so important. Even shoot with SLR focus could be not exactly on a subject. There were no autofocus nor focus peaking nor frame center enlargement. So large grain or slightly missed focus can't show you how sharp the lens is. If you see a person with a trees behind him and focus isn't on this person, it's a good shot. And if it's not close-up photo sometimes you can't even see the face because of grain or lack of sharpness.
As for the digital cameras both sensors and image processors constantly improve. By the way, films improve too. And one more thing – light metering.
Panasonic Lumix G1 + Leitz Summicron-R II 50mm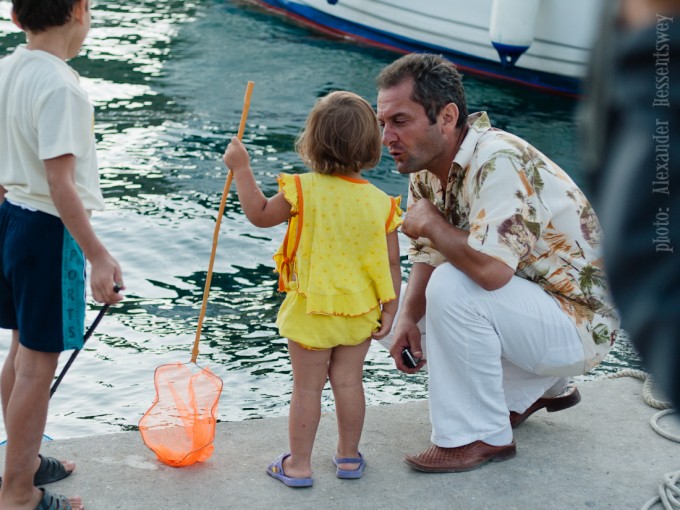 –
In the first half of XX century photography was closer to painting and used its rules more often and so it could be better. Now there are lots of photographers and shooting is much easier, that's a fact. (I've got film SLR Canon 300V with Summicron 50mm mounted via adapter. Shooting in aperture priority mode is easy even without autofocus. And then I take a film to minilab and scan it at home. I shoot film without even developing it. Film shooting is just as easy as you wish.)
But at what point is a modern lens better than an old one? What's the purpose of sharpness?
Here's my answer: sometimes details make all the difference — you either can see one's facial expression or you can't. When we need details we need sharpness.
Simon Bolivar the Sailing Ship, Panasonic Lumix G1 + MC Volna-9 f:2.8 50mm Macro 1:2 (m42) — click to enlarge and see some more details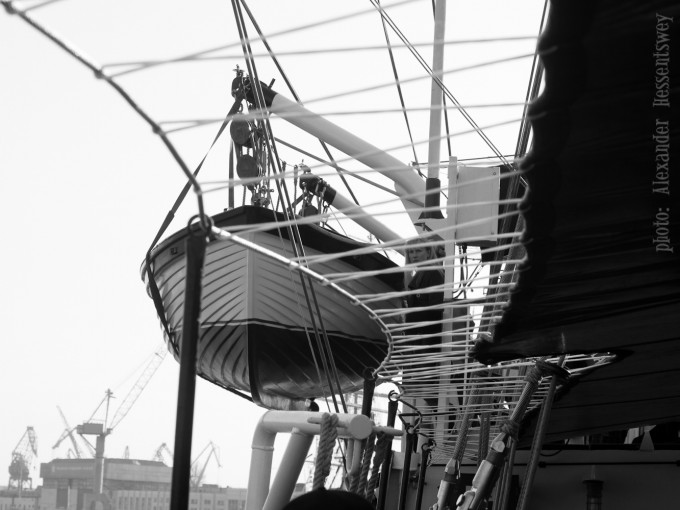 –
You see, they want sharpness in modern photography… as they wanted art expression in old photography. And that's expression that makes old lenses quite as good or better than modern ones. But sometimes an old photo could become a bit better if it could get a bit more modern lens. At least you could see a face on a beautiful photo.
So you can make a good shot with anything – an old lens or new lens and with any camera. But not EVERY good shot. Many shots need some image quality or camera options.
The Sand Snake, Panasonic Lumix G1 + Leitz Summicron-R II 50mm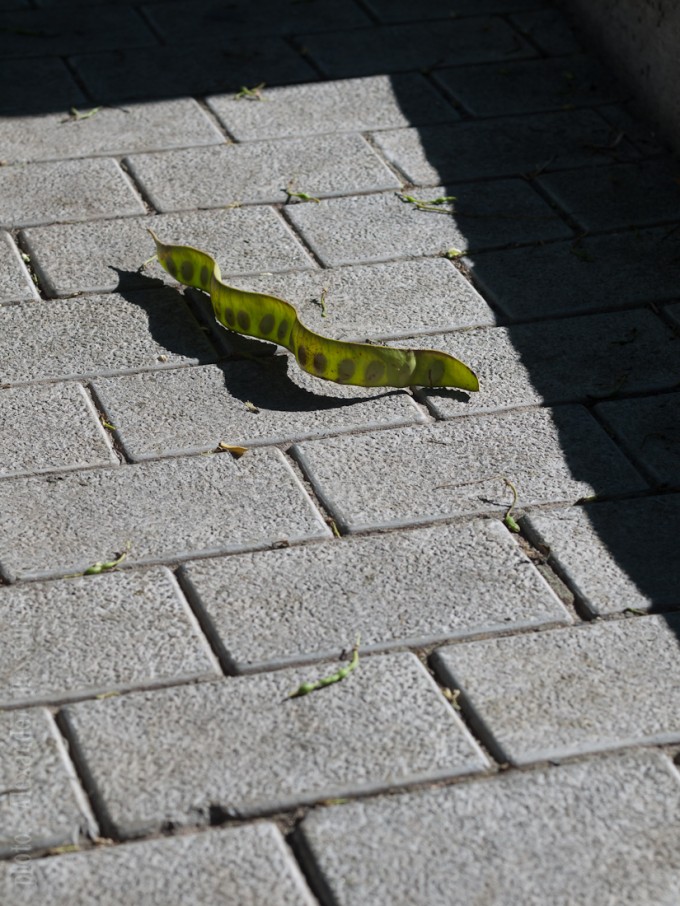 –
Way of Life
Now I've got several lenses so I can tell I like its rendering. All in all, you photograph 'cause you like it. I think photography is important as a key to your memories, or as your way of life, or as a way to show something unusual or beautiful you've noticed.
So if we are talking not about your memories that are definitely important and not about a way of life. And if you show a shot to someone you've even never met. In that case you ask yourself is there something unusual or beautiful or important or remarkable on this photograph. And if yes – that's enough.
Panasonic Lumix G1 + Super Takumar f:1.4 50mm (m42)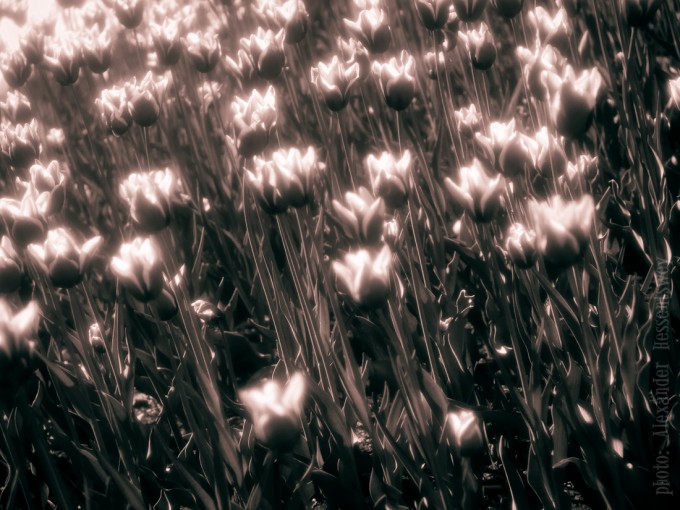 –
The Function of a Sunset
Do you know what's the most terrible in photography? That's sunsets and forest. Our eyes see trees as something solid, as a tree crowd. But we can notice a single tree from this crowd and peer at it. We feel this atmosphere, some feelings from this place. Our camera could literally scan a forest so we'll get a tree crowd. It could keep white balance right. And it's fail. What we should do is to add some expression and contrast and embrace single trees so that we finally get what we see and keep this place atmosphere. We can do this with an old town backyard much more easily than with a forest.
A sunset… We see these amazing vivid colours so we can't believe this can happen on a sky. We press shutter release and we get this photo, one of the billions we can find on internet. That's it, we need to be uncommon in this case. Or we need something that look close… to a painting. How can we? I don't know…
 Steamboats Parade Day, Panasonic Lumix G1 + Tair-11 f:2.8 133mm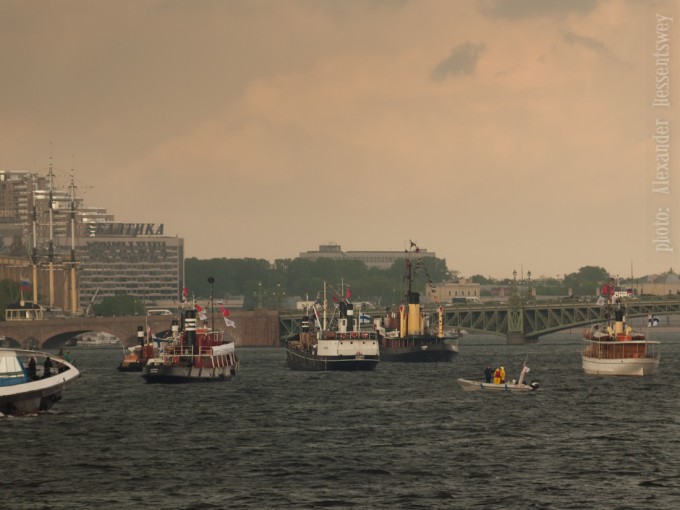 –
Equipment
We think of a camera as of a tool. We can use any. But every professional prefer to use quality tools. That's the difference – if we know exactly what we are trying to do, the equipment can help us or prevent us to do this. And a good tool won't trouble you at least. I never shoot sports and my camera can't do speed shooting. It couldn't be a tool for a sport photographer. Sometimes we need microcontrast or details and we need quality. Like a face in a crowd or wooden texture being an important object. So the wrong camera will loose details we need to save in this shot. And if this shot is somehow important it's a sign that we need to acquire some other equipment. But we need neither sharpness nor details for most of the shots. In a portrait we need to show emotions and enchantment and it's done not via megapixels or some camera chip. That's a fortune this human meets his photographer. An argument about some tasks makes sense if you have that very task. If a shot don't need that depth or details you can choose equipment more freely. BUT. When you shoot portrait the lens with portrait rendering will help.
Seddov the Sailing Ship, Panasonic Lumix G1 + Yashinon DS f:1.7 50mm (m42)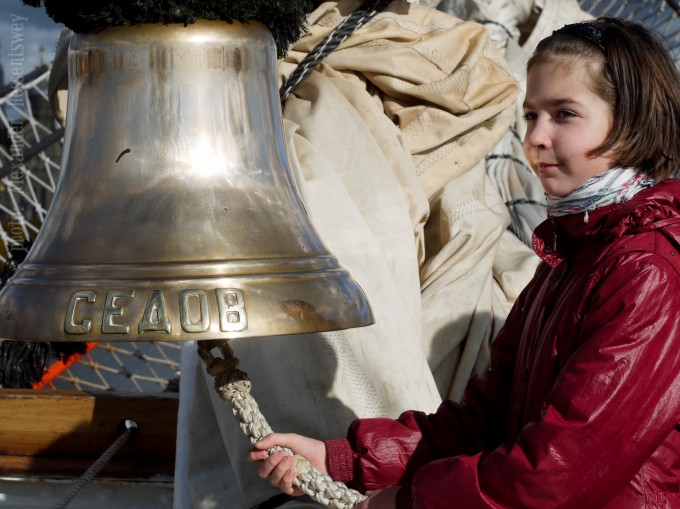 –
Lens' Preferences
One day you figure out what you like more. Some focal lengths or particular lens rendering. May be they say to shoot with Lensbaby to come out of the box of the equipment you get used to. And one day you see if it's what you need or not.
You can shoot the most of photos with almost any lens. One of the important exceptions is a portrait.
They say some lenses have a character. So I see an occasions when a lens and a person on a photo didn't match characters. If this lens doesn't match this human it can make shooting much harder. A photo you could get naturally while shooting will require a lot of hard work to look just bad and not extremely bad. It's so strange to believe that your camera doesn't matter and to find this obvious exception.
Sometimes this happens. You find the one you've been waiting for ages. The dream comes true. That happened with me and some of my friends. Someone appears and you feel you needed just him. That happened with some lenses. I start to photograph and feel THAT is the lens I can come with in various situations, that I can trust. It paints an image I just saw or I want to see and I like it. Now that's fate. That happened with me and Leica Summicron-R II 50mm. That happened with Tair-11, Yashica, Jupiter-3 (a copy of Carl Zeiss Sonar 1.5), Pentax Super Takumar 50mm f:1.4, and others. I'd like to write about those lenses.
Panasonic Lumix G1 + Tair-11 f:2.8 133mm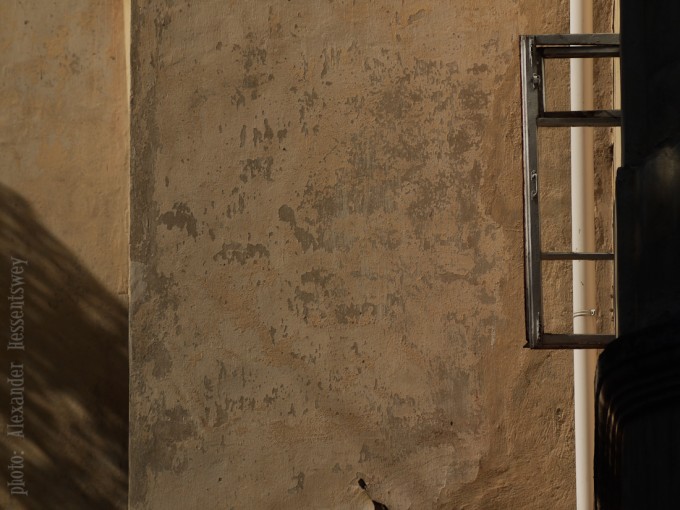 –
I met Summicron on various photo sites and every time I liked images. Than I read about it on Steve Huff's site. And on some other sites. And once I've realised if I'll get an SLR version for R mount, used, it will be expensive but affordable and I'll be able to shoot digital and film and it will be That Very Lens, you know. From that time I go out from home every time with Panasonic G1 and Summicron.
I think, we choose lenses and lenses choose us.
I'd like to thank my camera. Panasonic G1 almost every time do its work great so it became a dream camera for me. Its image quality and beautiful colours allow to get great shots every time even without post processing. So that's my turn. If something went wrong it's about my skills, 'cause this camera do all its best.
You know there is an art of seeing (perception, reading) and an art of creating, both are important. But there is an art of bringing something beautiful to life, some stories, also. And it's much more important. To notice and create a fairytales in our lives. And if we've noticed a fairytale, why not to photograph one?
Bubbles, Panasonic Lumix G1 + Leitz Summicron-R II 50mm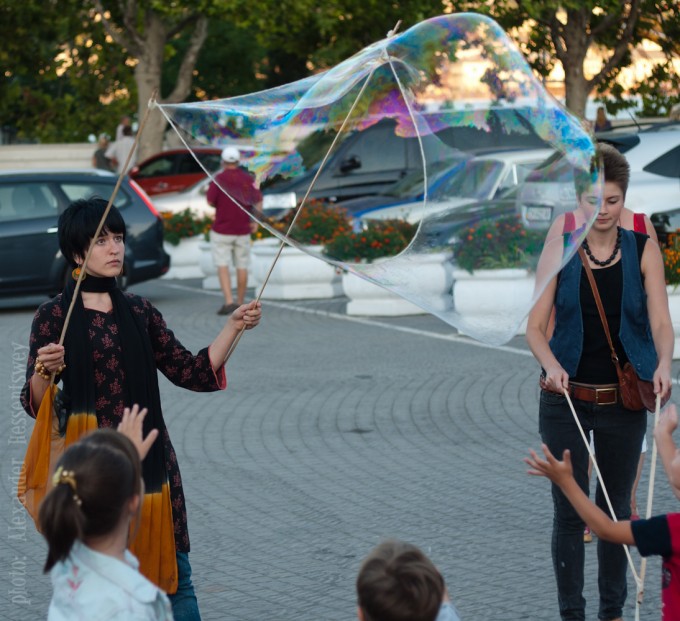 –
Panasonic Lumix G1 + Leitz Summicron-R II 50mm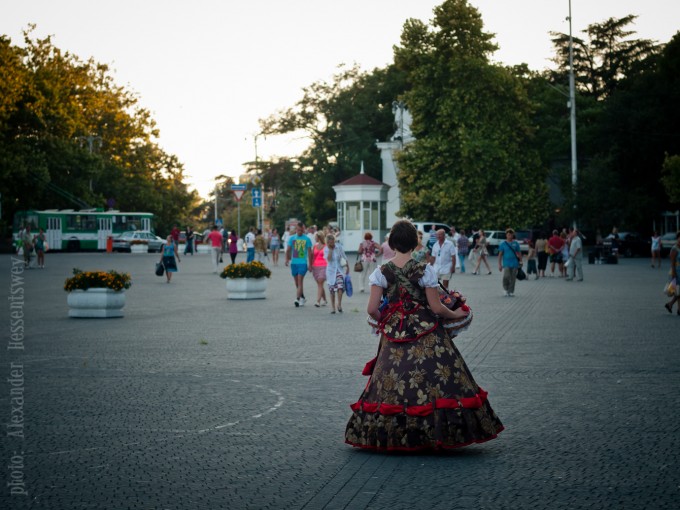 –
Panasonic Lumix G1 + Yashinon DS-M f:1.4 50mm (m42)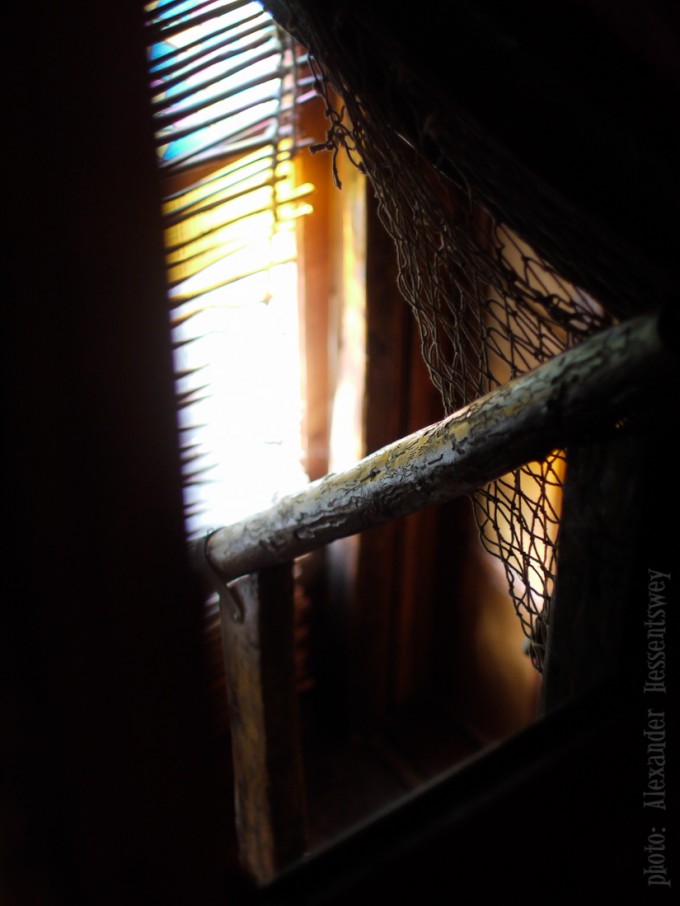 –
With the best regards,
Alexander Hessentswey
from Saint Petersburg, Russia
twitter: @snusmumric
Want to see YOUR article or post here? E-mail Steve and let him know what you want to write about!