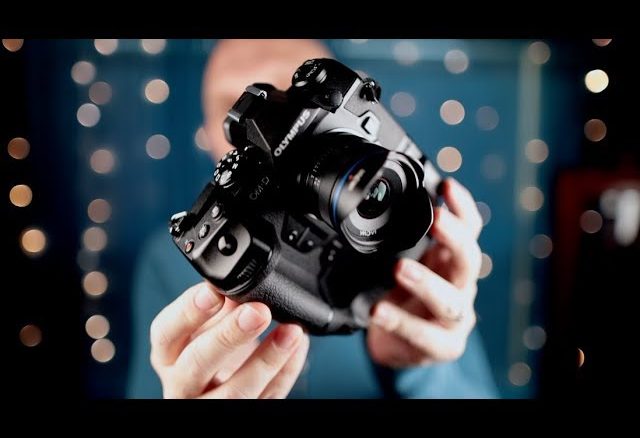 The Olympus EM1X. Hail to the new Micro 4/3 King. 
By Steve Huff
Pre Order the EM1X at B&H Photo HERE
It's here! The brand spankin' new Olympus Micro 4/3 EM1X and it sort of looks like a mini Canon 1dX series camera. A first for micro 4/3 as the vertical grip is now part of the camera. It is built-in, and integrated, or should I say it is "one" with the Camera.
The Olympus Pro 150-400 is coming…Oly is getting even more serious about sports, action and wildlife shooting. This lens will give you a 300-800mm equivalent focal length and could be shot handheld on the EM1X. With the new teleconverter you can go up to 2000mm equivalent, and still shoot handheld! THIS is the difference between a body like the EM1X and say a Canon 1dX.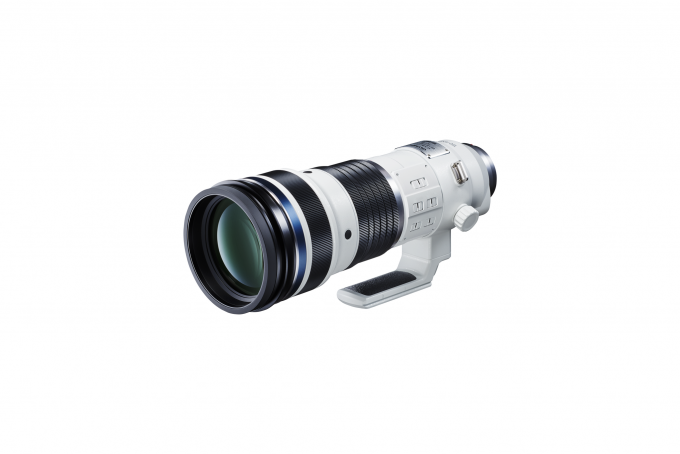 Olympus has built this new camera for toughness, for speed and along with the news of an upcoming 150-400 Lens, it seems Olympus is aiming at the sports and action markets with the new EM1X. That's the bottom line. For street shooting, for casual shooting, for every day shooting the EM1 MKII is still to this day amazing and the more affordable option. For speed, for sports, for action or for wildlife when you are out in the elements, the EM1X is KING in the Micro 4/3 world. Yes it has the same old sensor, the same old EVF and AF has been improved but not in a HUGE way over the EM1 MKII. BUT, this is for those who want a seriously tough body with a larger grip (some prefer this) and better battery life.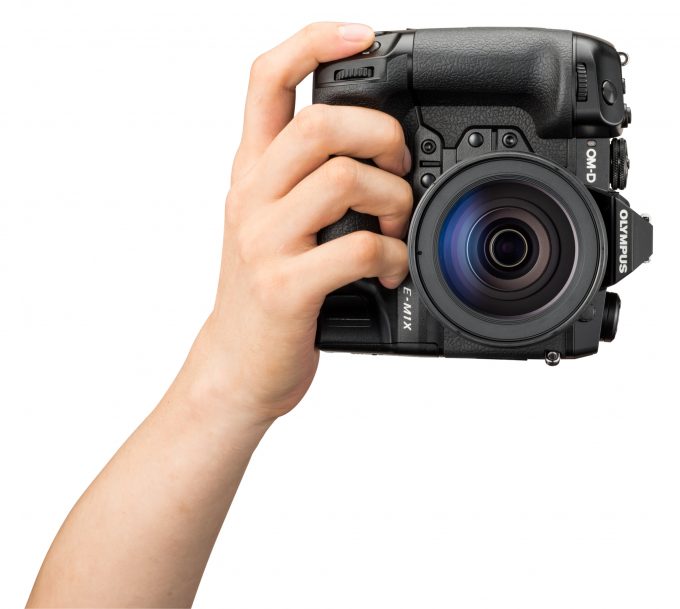 Yes, I have one in hand but no I was not on the recent media trip with others who were testing it. I had a knee injury and could not make the trip but Olympus was kind enough to send me a camera to try out on my own, and I have only had it for 4 days at the time of this writing.
So this is not a review. I repeat, THIS IS NOT A REVIEW! (yet)!
Instead this will be my very 1st thoughts on handling, use and also some thoughts on Micro 4/3 in general and why it is a viable choice for so many of us no matter what we shoot. Some quickly trash M 4/3, and even I have had my doubts about its future but Olympus is showing here that they still have an Ace up their sleeve, and I feel many (but not all) who shoot Olympus or Panasonic M 4/3 will find the Em1X a very welcome addition to the OM-D lineup. It is just that, an addition to their current line up.
EM1X SPEC HIGHLIGHTS 
All new PRO model with integrated grip
20.4 Megapixel Sensor
Dual Battery System delivers over 2800 shots on a charge
AF System (software upgraded) for speed and accuracy and tracking.
New IBIS with up to 7.5 Stops of compensation!
"Zero Lag" Pro Capture Mode
60 fps High Speed Shooting
Silent Shutter Mode
Handheld High Res Shot mode (No Tripod Needed):

Equivalent to 50 megapixels / 25 megapixels

*Available in P/A/S/M mode, RAW+PPEG or PPEG.

*PPEG: 8160 x 6120(50M) 5760 x 4320(25M) / RAW: 8160 x 6120

*RAW data can be developed in-camera. You need to install Olympus Workspace to develop on a PC.

*Electronic Shuter 1/8000 – 60 sec.

Redesigned button layout
Clear 0.83 Mag EVF
Improved Supersonic Wave Filter
Toughest Built OMD to date
400,000 Actuations Shutter Life
Dual True Pic VIII Processors
Live ND filters built in:  

(Shutter Priority and Manual mode only, flash can not be used, ISO up to 800, the maximum shutter speed is 1/30

(when ND2 is set) and the speed drops if the number of ND steps is raised

Cinema 4K at 237 MBPS, Slow Motion 120fps in full HD..

4096 × 2160 (C4K) / 24p / IPB (approx. 237 Mbps)

3840 × 2160 (4K) / 30p, 25p, 24p / IPB (approx. 102 Mbps)

1920 x 1080 (FHD) / 30p, 25p, 24p / ALL-I (A-I), IPB (SF, F, N)

1920 x 1080 (FHD) / 60p, 50p / IPB (SF, F, N)

1280 x 720 (HD) / 60p, 50p, 30p, 25p, 24p / ALL-I (A-I),

29 Min time limit for recording video. 

OM LOG 400 for shooting video.
ISO up to 25,600
Dual SD Card Slots
Flip out LCD with touch focus.
Joystick and a touch focus LCD screen.
We also still get the art filters (which I would have dropped from this camera as I do not feel professionals use Art Filters), HDR shooting, and we also keep the live bulb, live time and the auto dust clean from the sensor which has been improved in the X.
Also note there is no 4k 60P option.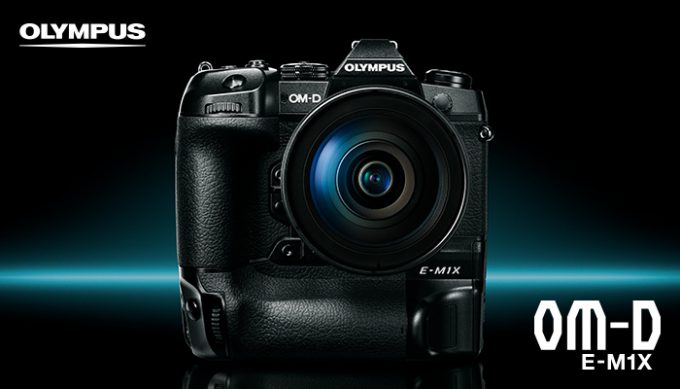 Surprise! 
The EM1X was a surprise to me when I saw it in a briefing weeks ago, and my initial thoughts, before I held one in the flesh, were mixed. Me, not being an action or sports guy and already owning the EM1 MKII and a variety of glass, well, I figured the X would be amazing but not for me personally. After shooting with one, well, no it is not for me.
I mean, the EM1 MKII is still to this day an amazing camera, over three years after its debut and it still delivers beautiful photos. The EM1 MKII is STILL fantastic. This new EM1X is more of a Niche camera though not sure how it can compete with Sony, Nikon and Canon who already own a large chunk of this space.
Now that I have the EM1X, and have held it, shot with it and experienced it there are areas where it has been improved over the EM1 MKII no doubt. It's a quick little guy and while the images here may make it look huge it really isn't that large. Quite a bit smaller and lighter than the full frame Canon 1dX MKII. If I were a wildlife, sports or action guy I would seriously be lusting after this new Olympus. While we have many options in this area (Sony A9, Canon 1D, Nikon D5) the only two that are built anywhere near this level (Canon 1dXII and Nikon D5) are much more expensive and larger. The Sony A9 is a killer speed demon of a camera with loads of tech but it is not built to a true pro level IMO, not when you set it side by side with the X. Yes the Sony is smaller and full frame but it is also $1500 more expensive and not a truly pro built camera when it comes to weather sealing and daily use and abuse. Also, try shooting 600mm on the A9 and keeping it small. ; ) So yes, the EM1X has advantages as a camera is not all about the sensor.
So if you want a camera that can be used, abused, rained on, frozen or dropped the EM1X is your most affordable option in this category. Let's not forget the worlds best IN BODY IMAGE STABILIZATION, and yes, it is pretty amazing when in use, especially noticeable with video. The IBIS in the EM1X is pretty otherworldly and beyond anything in any current full frame body.
Next to the EM1 MKII – Much taller ; )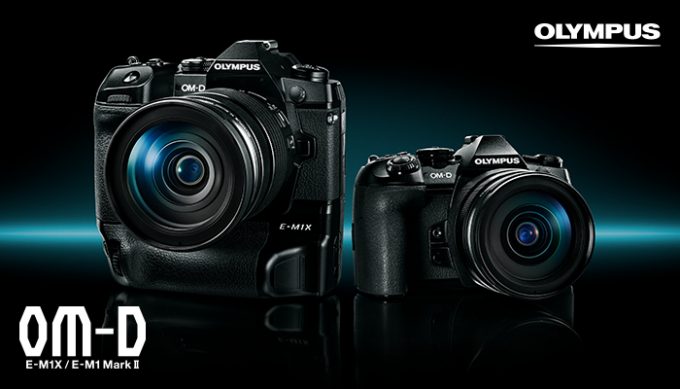 This thing is a mini tank. 
The EM1X is built very tough. As I eluded to above, it is freeze proof, shock proof, weather proof. Take it out in a hailstorm, rainstorm, blizzard or whatever the situation brings and the camera will survive it. Olympus has always been at the top when it comes to weather sealing and the EM1X is no exception. My EM1 MKII has been in rain, snow and extreme heat and cold. Never an issue. The new EM1X is even tougher.
To be clear, the Em1X is built a few levels above something like a Sony A7RIII, A9 or Canon EOS-R. If you need a TOUGH camera, it doesn't get much tougher than this.
Feel and Handling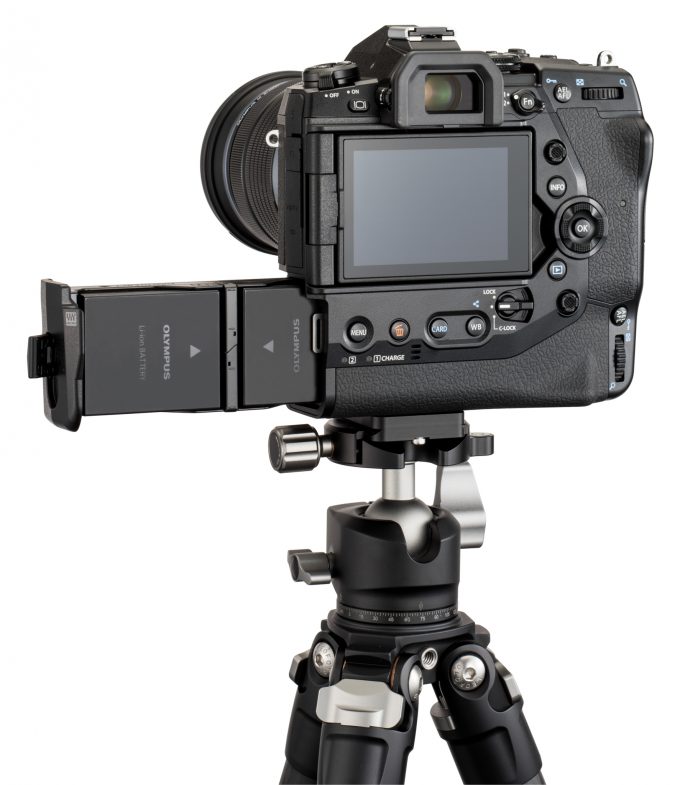 The EM1X feels great in the hand and due to its smaller and thinner size, it never feels cumbersome when holding it. It feels very "right" to me. Those who shoot the EM1 series will feel right at home with the X as it gives you the same feel, vibe and controls. Menu system is also similar to previous models.
Three quick snapshots with the X and 12-100 Lens. What is amazing is the 12-100 Lens, when used with the EM1X gives us 7.5 Stops of compensation! I have heard that one can take a 5 second handheld shot with this combo and get sharp results. Crazy! Click images for large, EXIF is intact.
AF tracking and Speed
I received this camera a day before leaving for a road trip and one of the stops on this trip was Disneyland (what I bought Debby for Christmas). I had the EM1X with me and took a few snapshots but this is not in any way a snapshot camera. In fact. this camera is built for speed much like a Sony A9 or Canon 1DXII and I can also see it being used by Micro 4/3 Wedding Pros or Portrait Pros. This is a true pro body and yes Micro 4/3 can hang with the big boys when it comes to IQ, as long as you use good glass and do not expect full frame f/0.95 Depth of Field or high ISO. Hmm, those dang cons of Micro 4/3 are still here.
Oh, and Olympus makes some amazing Glass. The f1.2 Pro Primes are stunning. See a recent video I did on a few of my faves below…
I managed to do some focus tracking tests and from my early testing it does seem the tracking is working very good but I will need to work with the camera more before I can really judge this. Again, I just received the camera and I am not one to whip up reviews in a day or two. Takes me some time using a camera to get used to the controls, the way it works and the various AF modes.
I want to say the $899 Sony A6400 has better AF tracking but again, have to work more with the EM1X to be sure. 
So far the AF speed and tracking seems excellent for photos and even video. I will have a video review within 2-3 weeks.
It's TOO LARGE?!?!?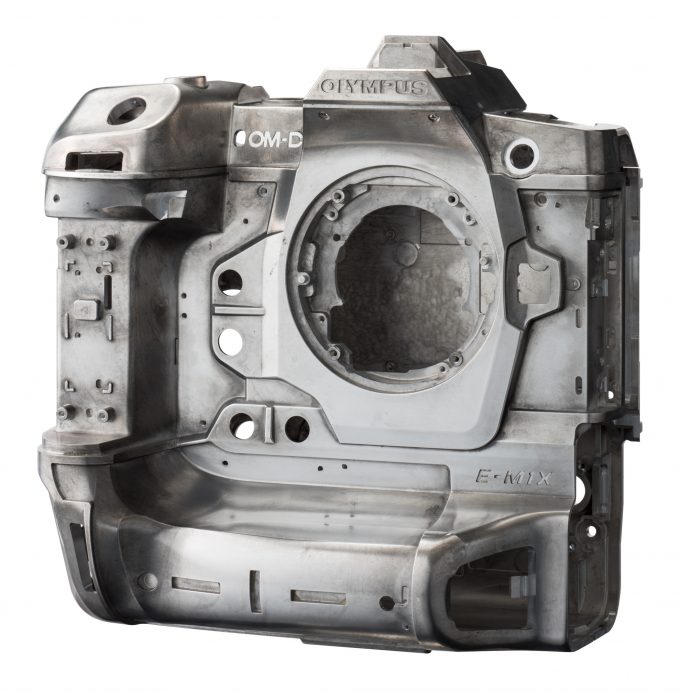 I can hear it now, and have already seen it in the rumor forums from when this was just a rumor (I was under NDA and could not comment on the rumors). Some have said Olympus have lost their way with the X. It's too large and is the opposite of what this Micro 4/3 system was to be about. Some think Micro 4/3 will go the way of standard 4/3, and even I was predicting a decline of M 4/3 just months ago due to the intense competition within the full frame mirrorless space.
Today there is serious competition for Micro 4/3.
We have mirrorless offerings from Canon, Nikon and Sony that are all housing full frame sensors, and come in for less than the Em1X. So how can this camera compete in todays camera world?
Well, again…the EM1X is made for speed. Cameras like the Nikon Z, EOS-R and even Sony A7III or RIII are not.
The EM1X is made to be tough and withstand the elements. The others are not built to nearly the same level or with this kind of weather protection.
The EM1X is made to give you power to last all day, or longer. With its dual battery system built into the camera we get two of those large EM1 MKII batteries in the X. My camera came in a retail box with TWO battery chargers. There will not be a dual charger from what I understand. While Sony has great battery life, the EM1X will last longer due to implementing two batteries.
The 1st image had the Grainy B&W Art Filter Applied. Dark room, ISO 1600, 12-100 f/4
The EM1X is smaller than a comparable camera like the Canon 1DX MKII and almost half the cost as well. I have shot with the 1DXII extensively and feel it is one of the best cameras I have ever shot with, but the size and heft meant it stayed home and did video duty. The EM1X is a camera I would take out (and will as I evaluate this body) anywhere as while it is larger than other M 4/3 cameras it is not a monstrosity.
The EM1X is less expensive than a Sony A9, and offers a more "Pro" build and feel. You will get less DR and more noise at high ISO with the Olympus though.
The EM1X is able to use some of the best lenses on the market, that are also much smaller than their full frame equivalents. Try shooting 600mm on a Sony. How much money will it take and how much size will you have to lug around?
While testing video shooting I found the AF to work much better for me than my Em1MKII does, unless it is the 12-100 lens making the AF faster (I have not shot much with this lens on the EM1 MKII). Even so, it was not shockingly good. I was hoping for better video AF than my Canon EOS-R but this doesn't seem to beat the Canon dual pixel AF when it comes to video.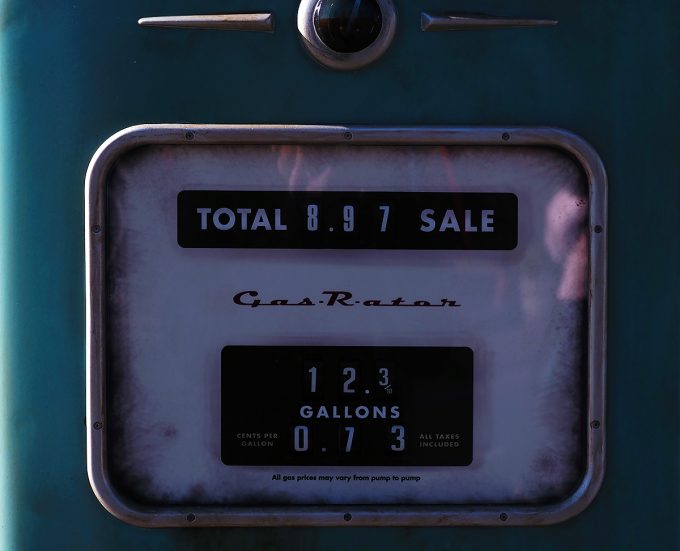 Yes it is true that we still have limitations with Micro 4/3. For me those have always been shooting in really low light when ISO above 6400 is needed. Due to the smaller sensor, there will always be more noise with a Micro 4/3 camera over full frame. Full frame will also offer a more shallow DOF with fast lenses but just how shallow do you need? I find the Olympus 17, 25 and 45 f/1.2 Pro Primes to be a solution to that limitation, and ever since those lenses have been released I have had no complaints about shallow DOF or "bokeh" with Micro 4/3 cameras. These are some of the nicest lenses I have ever owned regardless of cost or brand.
A few snaps with the 12-100, and these are JPEGS not from RAW. Again, I will write up a full review on this camera soon so be sure and check back for that.
HANDHELD HIGH RES SHOT
BELOW is a 100% crop from High Res Shot mode at 50 Megapixel. Click it to see the 100% crop. Yes you can handhold a 50 MP high res shot. A tripod can be used but due to the amazing IBIS in this body it is not needed. 
This is Pro Level. 
So make no mistake, the EM1X is a serious pro camera. I knew that the moment I took it out of the box and handled it and admired its amazing build and feel. I knew it when I charged the dual batteries and fired it up as this is one quick camera. I knew it when I looked through the viewfinder at that large EVF (but there are better EVF's out there today) and I knew it when I saw experienced the world best image stabilization with 7.5 Stops of Compensation when using the incredible 12-100 f/4 lens.
This is the new King of Micro 4/3 when it comes to all I have mentioned here (build, speed, etc) and in fact there is nothing in Micro 4/3 that comes close to the capabilities or build of this camera. Wether it is for you is another question. Do you need the speed, the weather resistance and the bulletproof build more than you need a full frame sensor? Do you want or prefer a larger camera? While I am not 100% sure what to make of this offering, or how it will compete against the full frame giants, I applaud Olympus for releasing another Micro 4/3 model, showing their commitment to the format and offering yet another option to Micro 4/3 users.
The Olympus EM1X is priced at $2999 in the USA and $3899 in Canada. Will begin shipping in late Feb 2019.
PRE ORDER
You can pre-order the Em1X at B&H Photo HERE. 
I will have a full review of the camera soon as this is not a review, just an overview and hands on report. I have had the camera for only four days and need more time with it to test it and evaluate it as there is so much here to dig into.
I also HIGHLY recommend the 12-100 f/4 Lens. With this lens on the EM1X you will have the best image stabilization system on the market. It's a highly versatile lens, great for photo and video and has outstanding IQ. It gets my highest recommendation for a Micro 4/3 lens. You can order the 120-100 at Amazon HERE. 
---
PLEASE! I NEED YOUR HELP TO KEEP THIS WEBSITE RUNNING, IT IS SO EASY AND FREEE for you to HELP OUT!
Hello to all! For the past 10+ years I have been running this website and it has grown to beyond my wildest dreams. Running this site costs quite a bit of cash every single month and on top of that, I work full-time 60+ hours a week on it each and every single day of the week (I receive 100-300 emails a DAY) and am only a one man operation. Because of this, I could use YOUR help to cover my costs for this free information that is provided on a daily basis. 
To help out it is simple, and no, I am not asking you for a penny!!
If you ever decide to make a purchase from B&H Photo or Amazon
, for ANYTHING, even diapers..you can help me without spending a penny to do so. If you use my links to make your purchase (when you click a link here and it takes you to B&H or Amazon, that is using my links as once there you can buy anything and I will get a teeny small credit) you will in turn be helping this site to keep on going and keep on growing.
Not only do I spend money on fast hosting but I also spend it on cameras to buy to review, lenses to review, bags to review, gas and travel, and a slew of other things. You would be amazed at what it costs me just to maintain this website, in money and time (200 hours per month, and about $3000 per month).
So all I ask is that if you find the free info on this website useful AND you ever need to make a purchase at B&H Photo or Amazon, just use the links below. You can even bookmark the Amazon link (not the B&H) and use it anytime you buy something. It costs you nothing extra but will provide me and this site with a dollar or two to keep on trucking along.
AMAZON LINK (you can bookmark this one)
B&H PHOTO LINK – (not bookmark able) Can also use my search bar on the right side or links within reviews, anytime.
Outside of the USA? Use my worldwide Amazon links HERE!
You can also follow me on Facebook, Twitter, or YouTube. 😉
One other way to help is by donation. If you want to donate to this site, any amount you choose, even $5, you can do so using the paypal link HERE and enter in your donation amount. All donations help to keep this site going and growing!
 I do not charge any member fees nor do I (nor will I ever) charge for reviews, so your donations go a long way to keeping this site loaded with useful content. If you choose to help out, I thank you from the bottom of my heart.