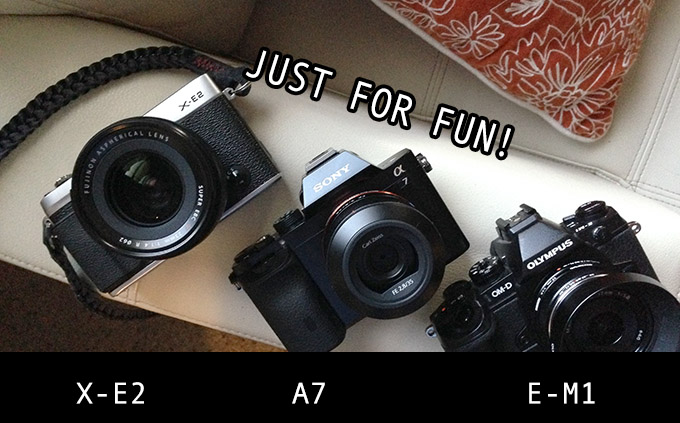 Quick Comparison: Fuji X-E2, Sony A7 and Olympus E-M1
Well here it is! The one many of you have been waiting for, lol. Just got back from a quick 24 hour trip to Vegas and snapped a few shots while there with the Fuji X-E2 and 23 1.4, the Sony A7 and 35 2.8 and the Olympus E-M1 and 17 1.8. I mainly shot with the Fuji..say..85% of the time as I will be doing a review of it here soon but just for fun (key words, "just for fun") decided to take a couple of similar shots from each camera to see which one I liked best.
When I say "see which one I liked best" I mean image quality, rendering and usability of the camera itself.
Some Notes on the cameras during my use:
Fuji X-E2 – $1900 AS TESTED WITH LENS
I can safely say that the X-E2 is the best Fuji interchangeable lens body I have used to date (and I have used them all extensively). It is fast, responsive and feels NOTHING like the early days of the X-Pro 1 and X-E1. The 23 1.4  is a sweet lens and the built in aperture ring just adds to the experience of using the lens. The lens is sharp, fast to Auto Focus and well made. All of my X-E2 shooting was done with this lens. The AWB was the worst with the X-E2 out of the three cameras I was shooting with but I did not have any focus issues when out in Vegas shooting unlike in my dim house during the 1st couple of days. The wake up time from sleep was slow as molasses though and caused me to miss a few shots whole walking around. Still, like I said, the best X to date IMO.
Sony A7 – $2500 AS TESTED WITH LENS
The A7 is still fantastic IMO. With the 35 2.8 I had no issues with auto focus and it was just as fast as the Fuji X-E2 with 23 1.4 I had no issues focusing at night or with light. IQ was rather "full frame" like of course as it is indeed a full frame sensor. No missed focus shots with the A7 and this combo is SMALLER than the APS-C Fuji X-E2 and 23 1.4. Overall a great experience once again with the A7 and Zeiss 35 2.8. I did notice that in low light situations the ISO would have to be pumped up due to the slower f/2.8 lens so I am hoping for some faster primes  to come along from Sony.
Olympus E-M1 – $1900 AS TESTED WITH LENS
The Olympus E-M1 is my 2013 camera of the year and for good reason. During use it was the fastest to Auto Focus, the fastest to respond and with that 5-Axis IS was a joy to use even in low light. The 17 1.8 is technically the least sharp of all of the lenses used yet it hung in there with nice sharpness and a great rendering (see portrait of Debby). The color from the E-M1 is the most to my liking out of all three of these cameras as is the build, usability and feel. You will see some noise even at base ISO though when doing pixel peeps. Still, will not be seen in print. The EVF here was the best of the lot by quite a large margin. Crystal clear, huge and nice color accuracy. No contest. Sony came in 2nd for EVF. Fuji's EVF was the smallest, darkest and least sharp of the three.
The Images
I only shot TWO images to compare these three cameras. The 1st one below is just a simple portrait and I wanted to see which rendering I liked the best as well as what color signature I enjoyed the most. All three images below are from RAW without enhancements. Which one do you prefer?
BE SURE TO CLICK ON THE IMAGES FOR LARGER 1800 PIXEL WIDE VIEW!
1st up the Fuji X-E2 with the 23 1.4 at f/2.8. NOT wide open so this will bring the sharpest performance. Click for larger! FROM RAW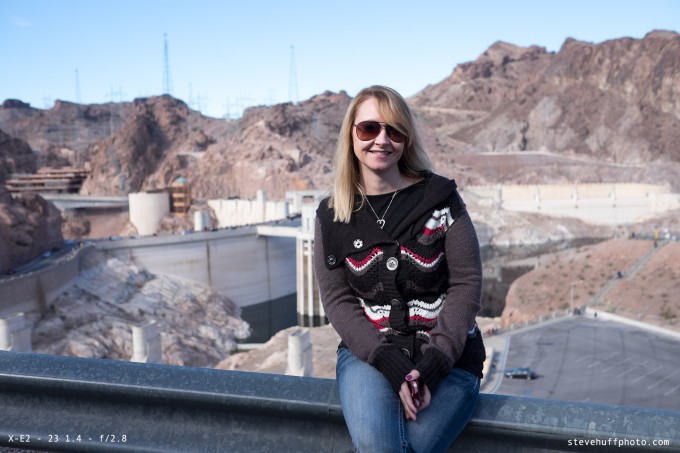 –
The Sony A7 and 35 2.8 at 2.8  – click it for larger!! FROM RAW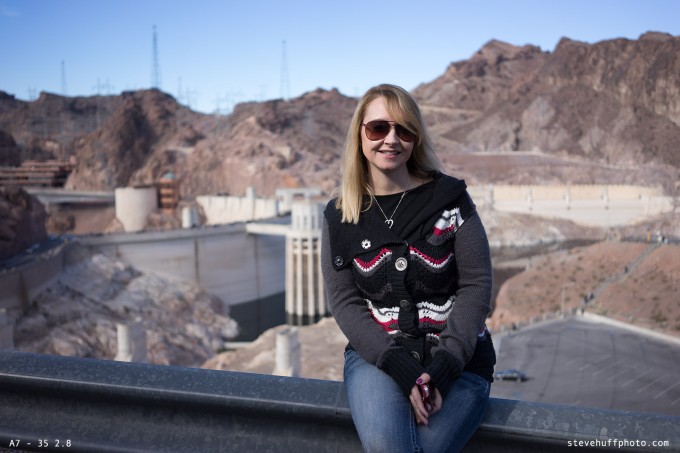 –
The Olympus E-M1 – 17 1.8 at f/2 – click it for larger. From RAW. Warmest rendering came from the Oly.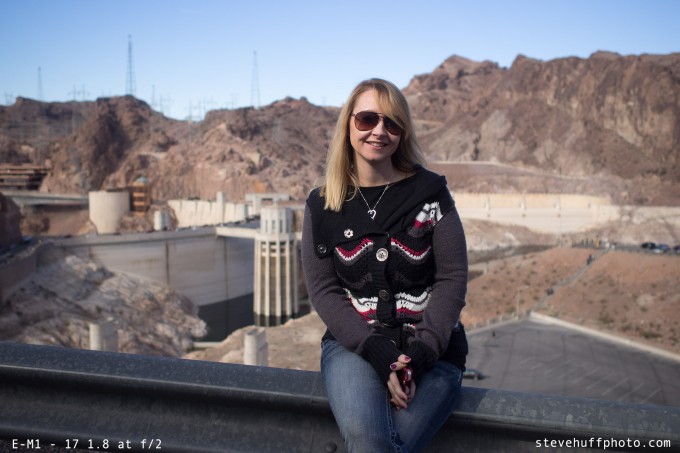 ANY of the above images would be acceptable for me yet each have small color differences and DOF differences (which is due to sensor size and aperture).
Detail and full size files
TIP!! To see these in full size RIGHT CLICK the image and choose "Open in a new Window" or "Open in a new Tab" and this way you will see the full size file open in your browser. These are direct from RAW and what you see is what you get. 
Fuji X-E2 – 23 1.4 at f/4 – always love the Fuji blues!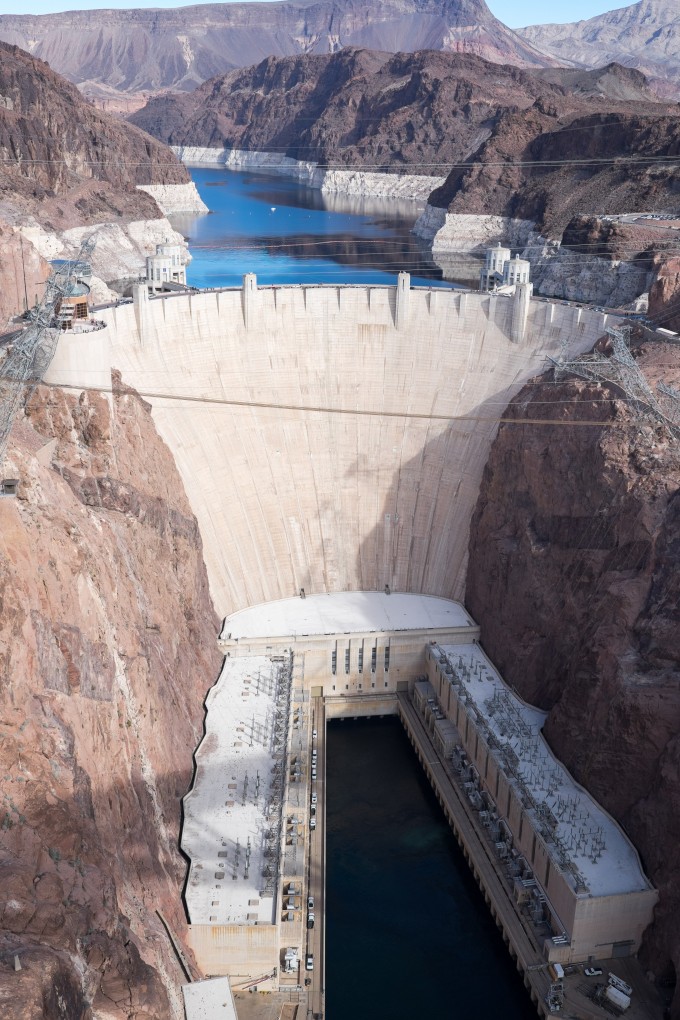 –
Sony A7 and 35 2.8 at f/4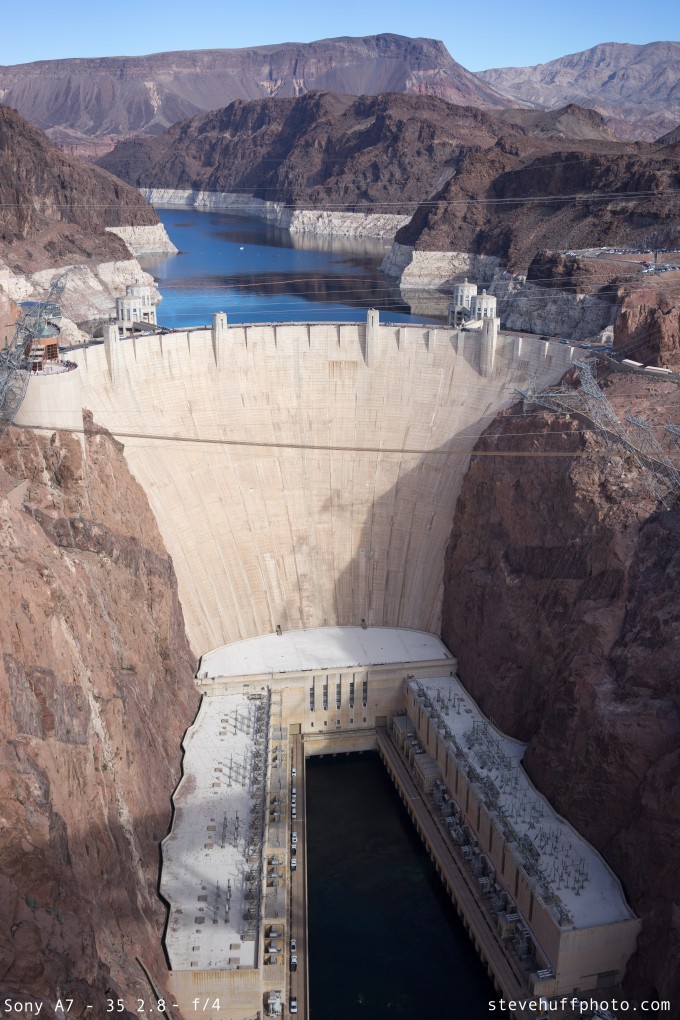 –
Olympus E-M1 with 17 1.8 at f/4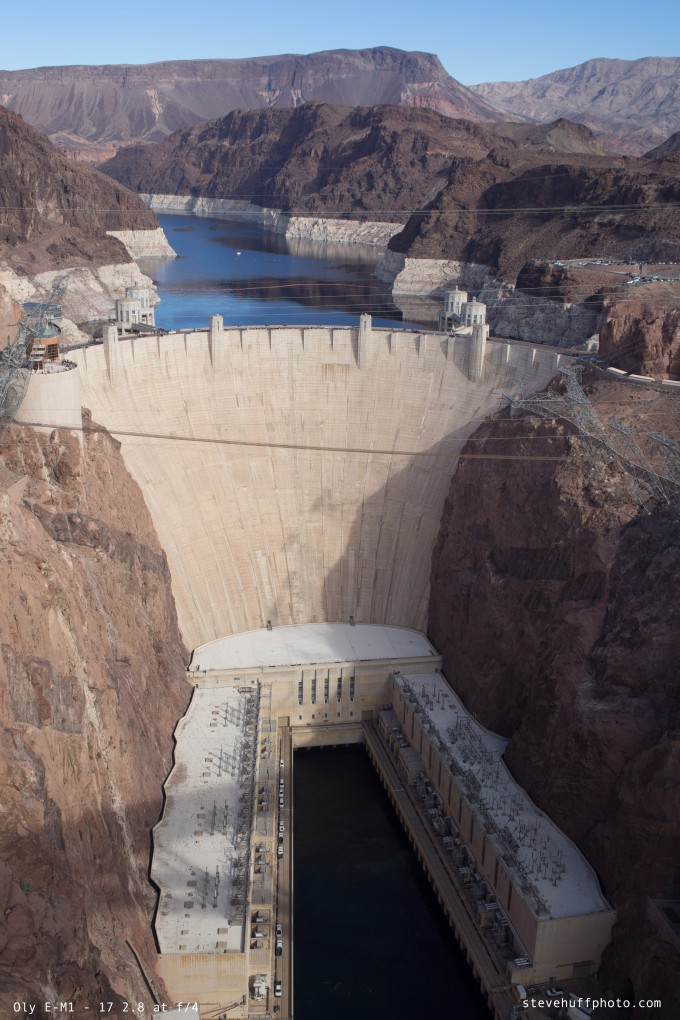 –
CROPS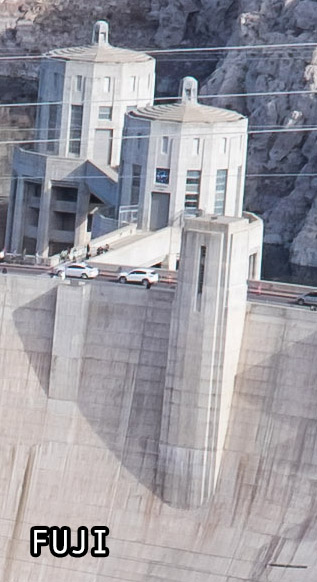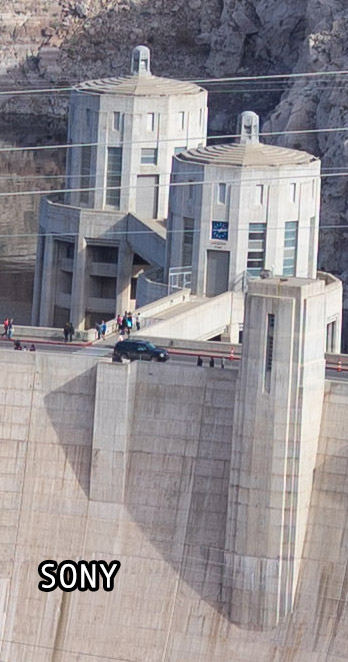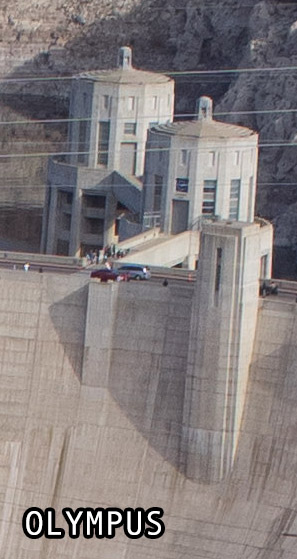 If you view each image above in its full size form you will see the Sony pulled out the most detail all across the board. This is what I have seen in earlier tests as well. The Olympus did VERY well considering it has a much smaller sensor and form what everyone says "an inferior lens" (though I do not feel that way as I feel the 17 1.8 is superb. The Fuji is doing what it has always done..overexpose a little bit..which makes me wonder why Fuji has not tweaked their exposure system yet. For these tests I shot with the cameras on Aperture priority mode letting the cameras choose exposure and shutter speed so we can see what the output would be with each camera and testing their exposure system at the same time.
If I took the RAW files from each image and adjusted them to have the same exposure and color and then printed a 20X30 of each I bet no one could tell me what camera shot what image. In fact, I may just do this for my own curiosity this week and report back with the findings.
So what did I conclude by using these three cameras for a quick 24 hour Vegas shoot-a-thon? That…
A: The X-E2 is the best Fuji interchangeable body yet. 
B: The Olympus E-M1 is still king of speed and features and build and EVF. The fact that it is even included in this company is pretty amazing. 
C: The Sony A7 is an amazing technological marvel capable of some bitingly sharp images.
D: ANY of these would be superb for almost anyone wanting HQ photos. For me it would come down to usability, speed, build, etc.
With Fuji releasing a new "rumored" X-T1 at the end of this month I find it funny that it resembles the Olympus E-M1 quite a bit from the grip to the EVF hump and what appears to be a more solid build and reportedly faster AF speed. Hmmm. Should be interesting.