The new Sony A 6000! World's Fastest Auto Focus camera!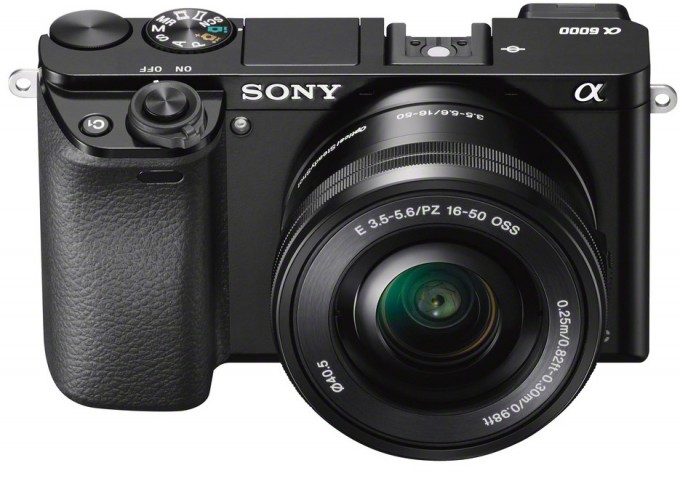 PRE-ORDER THE NEW A6000 AT B&H Photo!
The new Sony A6000 has just been announced by Sony along with a few other Cybershot models. The A6000 sits just under the NEX-7 and replaces the NEX-6. This is NOT a NEX-7 replacement 🙂
The new A6000 camera continues on with the brand renaming from NEX to ALPHA. Just like the A7 and A7r, the A6000 carries along the same NEX design but without those awful NEX menus.
The A6000 is NOT full frame like the A7 and A7r but instead offers a brand new APS-C chip with many advancements over the now aging NEX-7. Take a look below at what the A6000 brings to the table:
24.3 Megapixel APS-C HD CMOS sensor with Bionz X – High IQ up to 25,600 ISO
Gapless on chip lens design on the sensor
0.06 Second Auto Focus, now the world's fastest
11 Frames per second continuous shooting
Fast hybrid AF for video
179 AF points
OLED EVF
WIFI and NFX
$799 with Kit Zoom to ship Mid April 2014
Body only $650
Looks like another solid offering from Sony and I hear it is quite nice to shoot with. I will hopefully be getting a review unit soon so will put it through its paces. I am a fan of Sony as many of you know and I have a feeling this will be a great performer. I am excited about the AF speed as well as the IQ performance of the new sensor. I also have a feeling that Sony has something special coming up for the end of 2014…we shall see!
For those looking  to stay with APS-C and not ready to invest the hefty sum for full frame, the A6000 at $799 could be the solution for those with the "Heavy DSLR Blues" 🙂
From Sony…
"With the world's fastest autofocus system1, the ability to capture a blazing 11 frames per second and a 24.3 MP sensor, the new α6000 rivals even the best DSLRs in the market today in terms of performance, and does this in half of the size and weight at an extremely attractive price point," said Neal Manowitz, director of the alpha interchangeable lens camera division at Sony. "It's an ideal choice for photo enthusiasts eager to 'go light' and take their photography to the next level."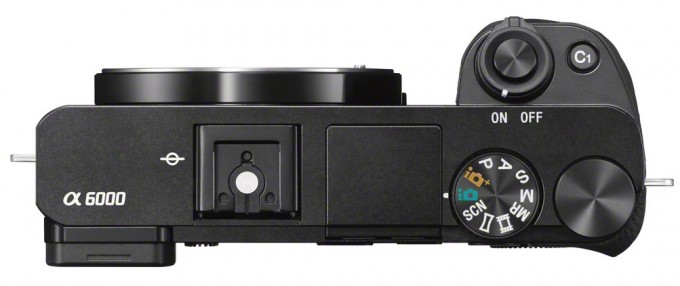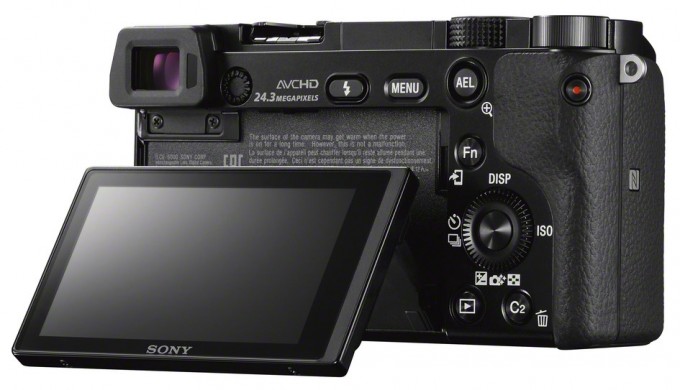 "The new α6000 camera is simply the latest in a recent line of awe-inspiring product introductions from our digital imaging group – one of the key pillars of our core electronics business. As a leader in the imaging industry, we're continuing to push the limits of innovation, offering products and experiences that only Sony can deliver."
PRE-ORDER THE NEW A6000 AT B&H Photo!
New ultra-fast AF system
Even quicker than most professional DSLRs, the phenomenal autofocus speed of the α6000 camera is powered by Sony's advanced Hybrid AF system. The new model features a focal plane phase-detection AF sensor with an extremely wide autofocus coverage area – 179 focal points– that is teamed with high-precision contrast-detection AF. This potent combination allows the camera to accurately track and respond to a subject moving through nearly the entire frame, and to shoot at an eye-popping speed of up to 11 frames per second with continuous autofocus. It's an unprecedented combination of speed and frame coverage in today's market.
Design and Controls
The new camera's clear, bright OLED Tru-Finder lets you see a live preview of all setting adjustments before the shot is taken, so what you see is exactly what you get. Conveniently placed mode and control dials on top of the camera give easy access to commonly used settings. Additionally, a 'Function' button and two additional customizable buttons give quick access to any one of 47 assignable functions. There's also a built-in flash for extra flexibility in any shooting situation.
Wi-Fi® and PlayMemories™
The α6000 camera has built-in Wi-Fi, giving consumers one-touch connection with Xperia® or NFC-compatible Android™ smartphones or tablets for instant image transfer and sharing2. A single touch also activates Smart Remote Control, linking the camera with a smartphone or tablet for a live image preview, to fire the shutter from a distance and to review shots instantly.
For devices without NFC one-touch capabilities, users can wirelessly transfer images and videos and activate Smart Remote Control through Sony's free PlayMemories Mobile™ application, available for the iOS and Android platforms.
The camera is also compatible with downloadable Sony PlayMemories Camera Apps, adding a range of exciting and creative capabilities. Currently there are a total of 10 different applications available with several others to be released this spring. Learn more at www.sony.net/pmca .
Pricing and Availability
The Sony α6000 compact interchangeable lens camera will be available in April 2014 in black and silver in a kit with a compact, versatile 16-50mm motorized zoom lens (model SELP1650) for about $800. It will also be offered separately as a body for about $650.
Sony has also announced the price of its previously announced full frame E-mount 70-200mm F4 G OSS telephoto zoom lens (model SEL70200G). This lens will be available in March for about $1500.
The new camera and all compatible lenses and accessories will be available at Sony retail stores (www.store.sony.com) and other authorized dealers nationwide.
Sony α Lenses Assortment
The α6000 camera is compatible with Sony's ever-growing assortment of E-mount interchangeable lenses, and uses the same Sony E-mount as the α3000, α5000 and acclaimed α7 and α7R models, as well as all the previous α 'NEX' cameras. All Sony 'FE' and 'E' lenses are compatible with all E-mount cameras.
Outlined below, the E-mount family now includes 20 different models with several premium models from Carl Zeiss® and G Series Lenses:
• E 16mm F2.8
• E 20mm F2.8
• E 35mm F1.8 OSS
• E 50mm F1.8 OSS
• E 30mm F3.5 Macro
• E 24mm F1.8 ZEISS
• E 10-18mm F4 OSS
• E PZ 16-50mm F3.5 – F5.6 OSS
• E 18-55mm F3.5 – F5.6 OSS
• E 18-200mm F3.5 – F6.3 OSS
• E 18-200mm F3.5 – F6.3 OSS LE
• E PZ 18-200mm F3.5 – F5.6 OSS
• E 55-210mm F4.5 – F6.3 OSS
• E PZ 18-105mm F4 G OSS
• E 16-70mm F4 ZEISS OSS
• FE 28-70mm F3.5 – 5.6 OSS
• FE 35mm F2.8 ZEISS
• FE 55mm F1.8 ZEISS
• FE 24-70mm F4 ZEISS OSS
• FE 70-200mm F4 G OSS
PRE-ORDER THE NEW A6000 AT B&H Photo!