Buying Leica M8 in London – First experiences
by Ruben Laranjeira
Hi Steve, I am Ruben from Portugal and I have 28 years old. I visit your site every day, since late 2008. And you have influenced me to be passionate about Leicas, and Leica look in photos.
So here I am, 5 years later, ready to buy my first Leica. Due to Leica high prices, I have chosen to buy a used Leica M8 in London, and a new Voigtlander 40mm 1.4.
This is a short story about a dream come true.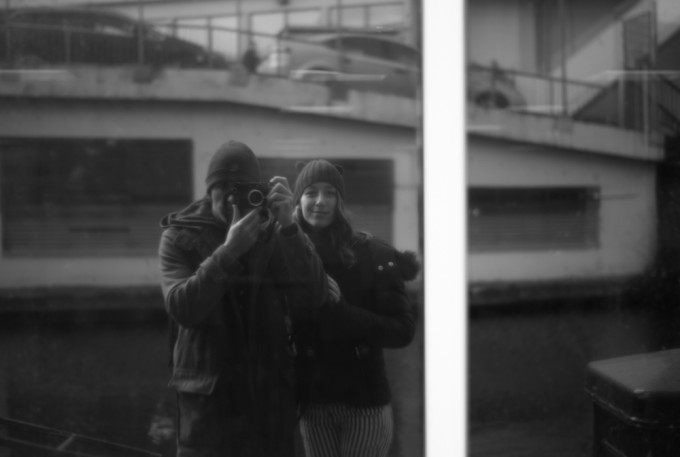 Since I began searching for photography and for photo machines, it didn't take to long until my search got into stevehuffphoto site.
This site amaze me since my first contact with its very best articles on internet about real photography. For amateur/enthusiastic/professional people interested in photography and it's gear. We can find here very precise technical information, and principally how to get passion about this form of art.
So since 2008 I knew I want a good-looking camera, with strong capabilities to turn my day by day pictures into something memorable. I ended buying a canon 50d and started shooting inside water the surfers riding waves. But I knew one day my little Leica would ended on my hands. This moment appears when I realized that used Leicas on eBay, and no Leica lenses was cheaper than I thought.
So I tried to put all together and planed not to buy that online, but buy than in London.
One month planning the trip with my girlfriend, reading every single day every article about M8 or M8.2, about voightlander wide-angle or 40mm, etc etc… So my plan was first get the lens, and then get the camera, because I can't imagine have a Leica in my hands for a second with no lens attached.
Ok, voigtlander 40mm 1.4 lens with me, let's get to the Leica dealer. Two nice cameras to choose, one mint condition 1600 actuation M8 and one 36000 actuation M8.2 with strong sings of use and 200 dollars cheaper. For what I read online, I have chosen the M8.2 with 6 month warranty.
I never had used range finder in my life, or manual focus, but my first shoot wide open, on a LFI magazine was easy and in focus. So I have thought, so far so good! Let's do the payment and get outside with this beautiful day in London.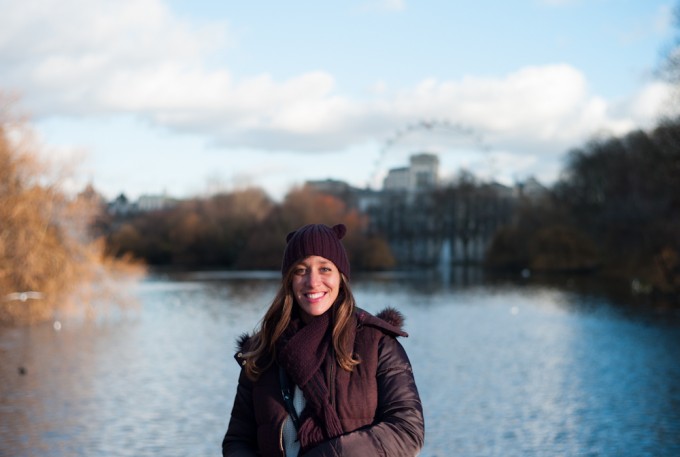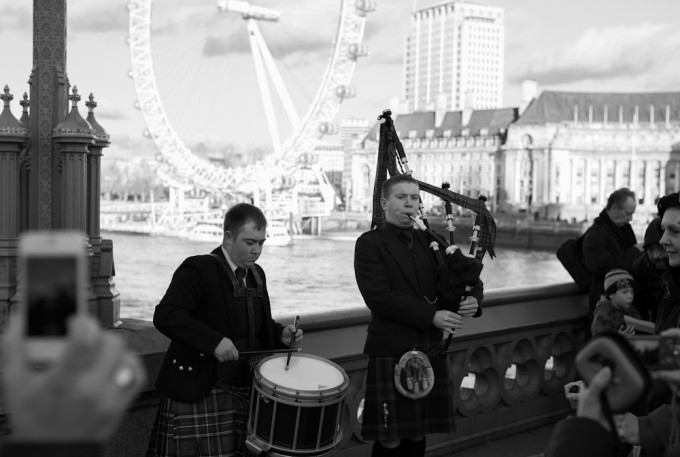 With this camera I really feel the inspiration to record the best moments I will find trough my life, and I can get the camera inside my coat easily with no big monster point to people's faces. I have found this camera really easy to use, even with the big ISO issues, but you can do just awesome B&W when the colors are not good. I have used aperture priority on almost all the frames and tried to put ISO160.
All the photos have little LR process, some B&W haven't nothing to retouch.
I found the photos super sharp, and you can see the CCD Leica look, and you can get beautiful black and white pictures. The camera is not perfect but "After all, a photograph that is technically perfect that has no soul isn't memorable."
The next photos shows you a little what I got with my very first experience in RF world with the best RF you can get in a big beautiful city with a beautiful girlfriend as a model.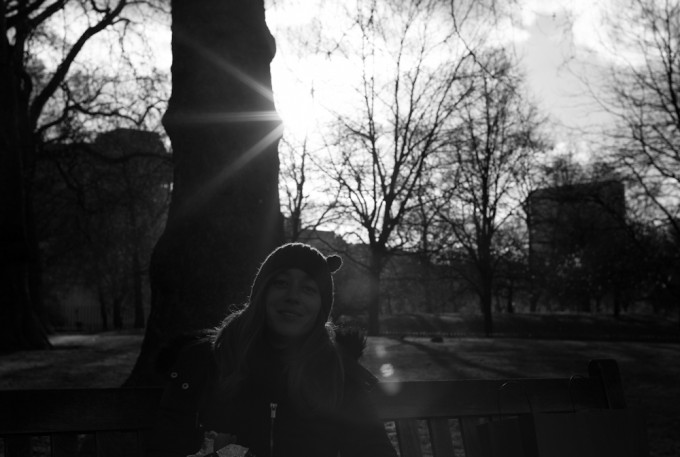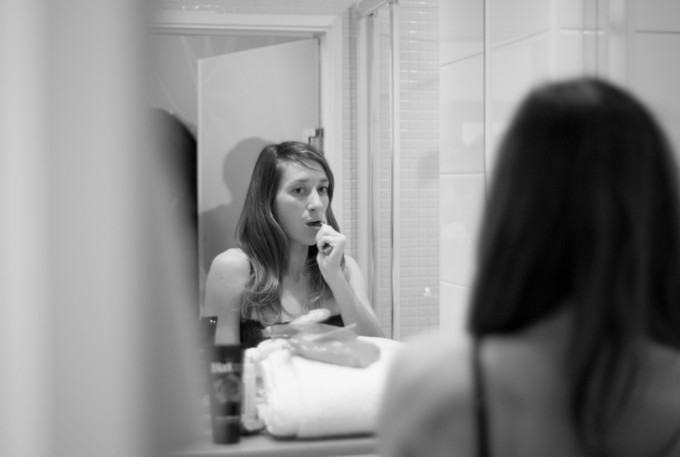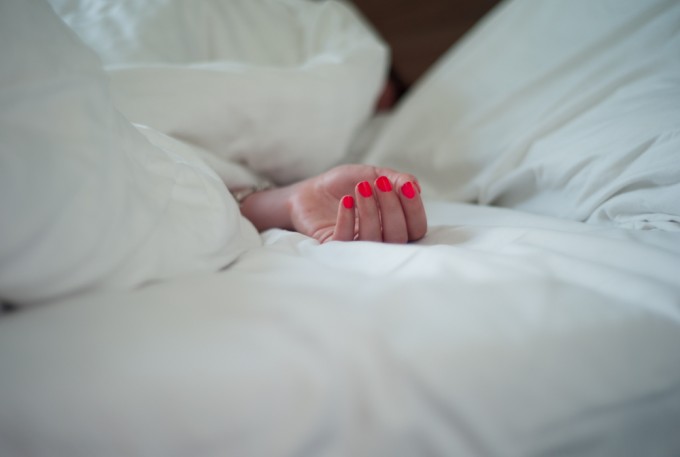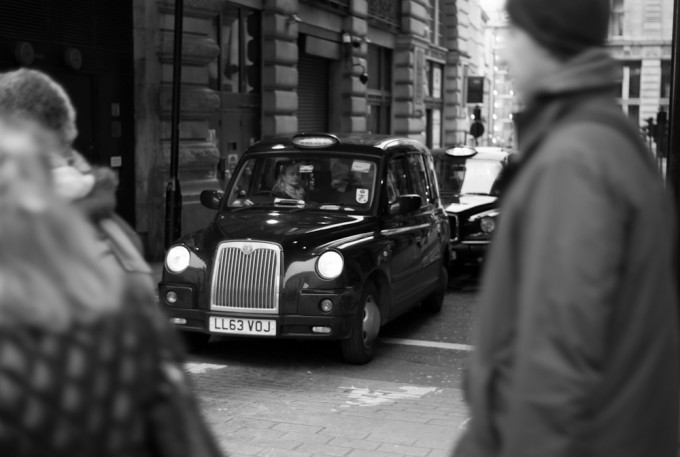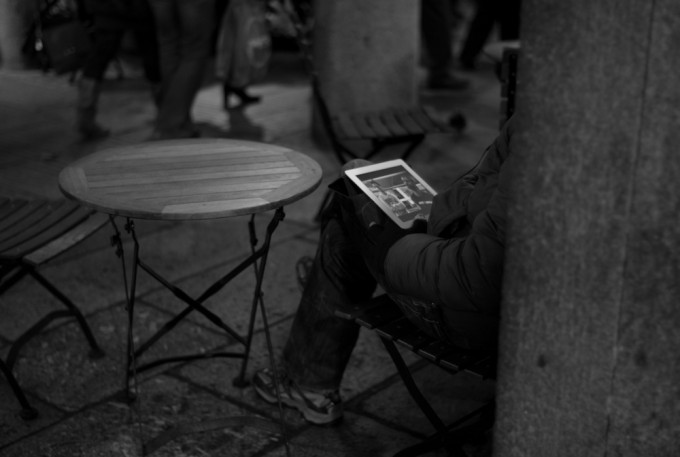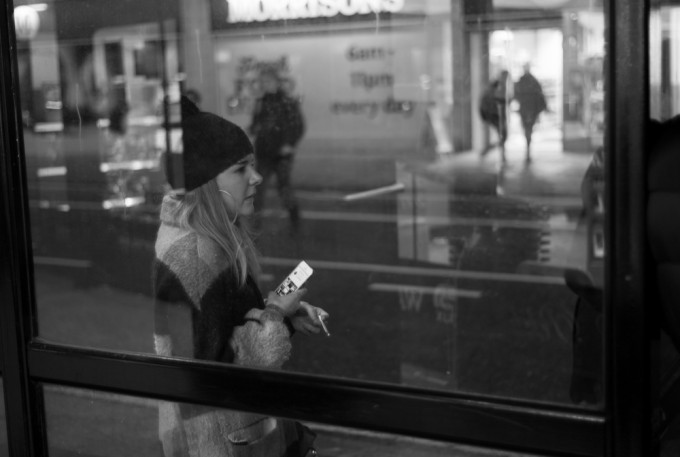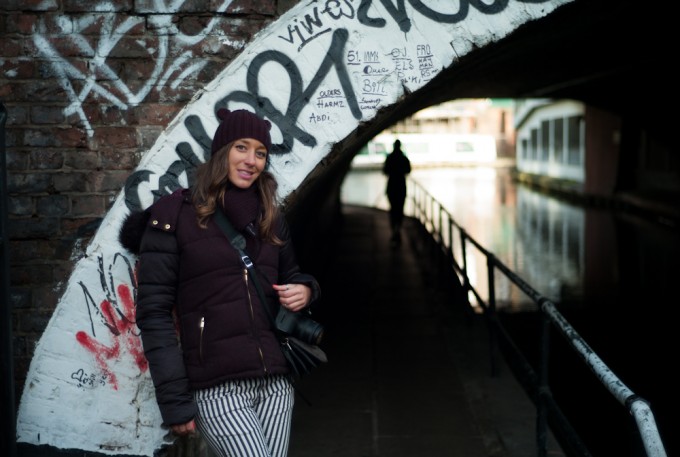 Curiosity Numbers:
The prices are around 1900$ US for the used Leicas M8's
Voigtlander SC 40mm 1.4: 459$ New
I bought a new Leica batery for 150$
first day: 66 photos
second day: 59 photos
3th day: 30 photos
Focus missed: 15
And here is some of my other work: