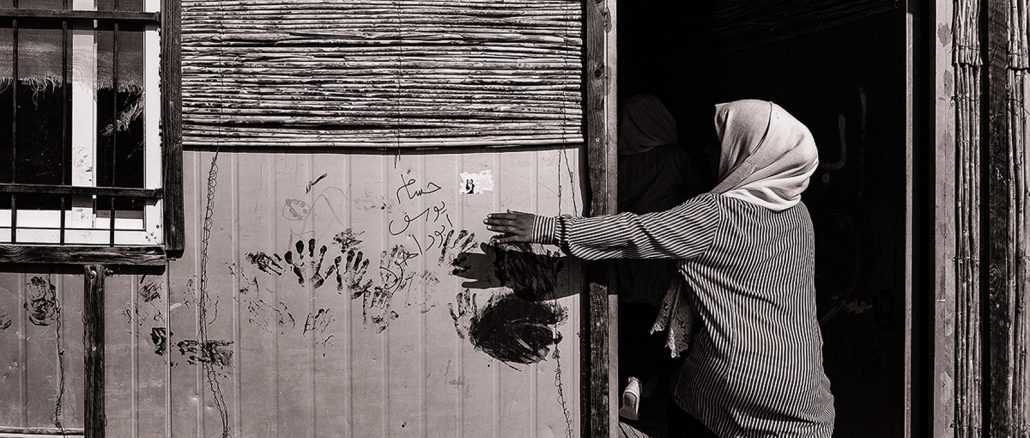 Street Shooting in Israel & Jordan: Is Micro 4/3 the Perfect Format?
By David Ellis
From the moment you hit the streets in Israel or Jordan, you inevitably stumble over the region's cultural, religious and political fault lines. The initial dialogue goes something like this. 
Person (man on the street, cab driver, shopkeeper, etc.): "Where are you from?"
You: "The U.S."
Person: "Why are you here?"
You: "I'm a tourist—I've always wanted to visit."
Person: "No. Why are you here?"
It can feel more like an interrogation than a conversation. Which makes sense. In an active conflict zone shaped by centuries of carnage and conquest, people are naturally wary. It's important to know with whom you're talking. And it makes street photography a much more delicate proposition.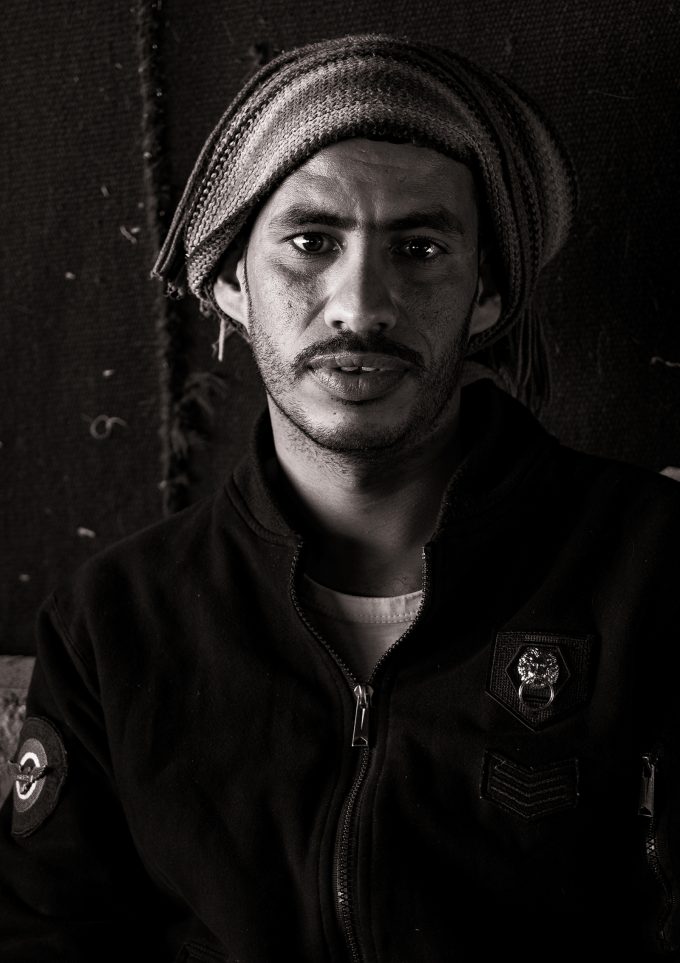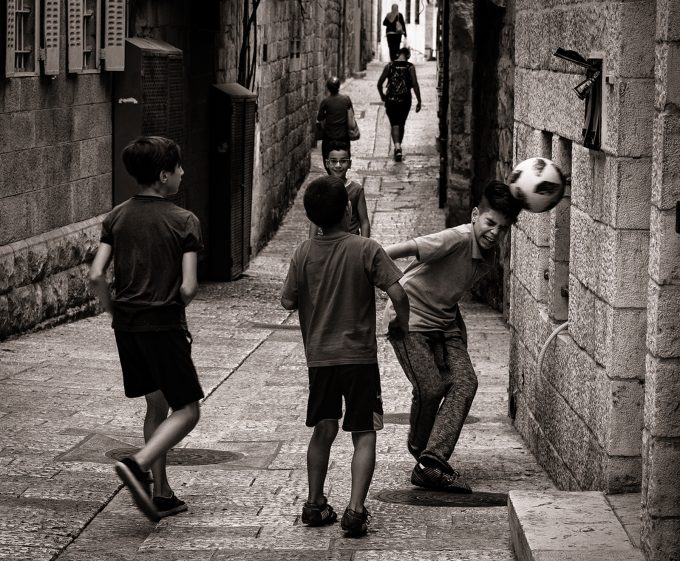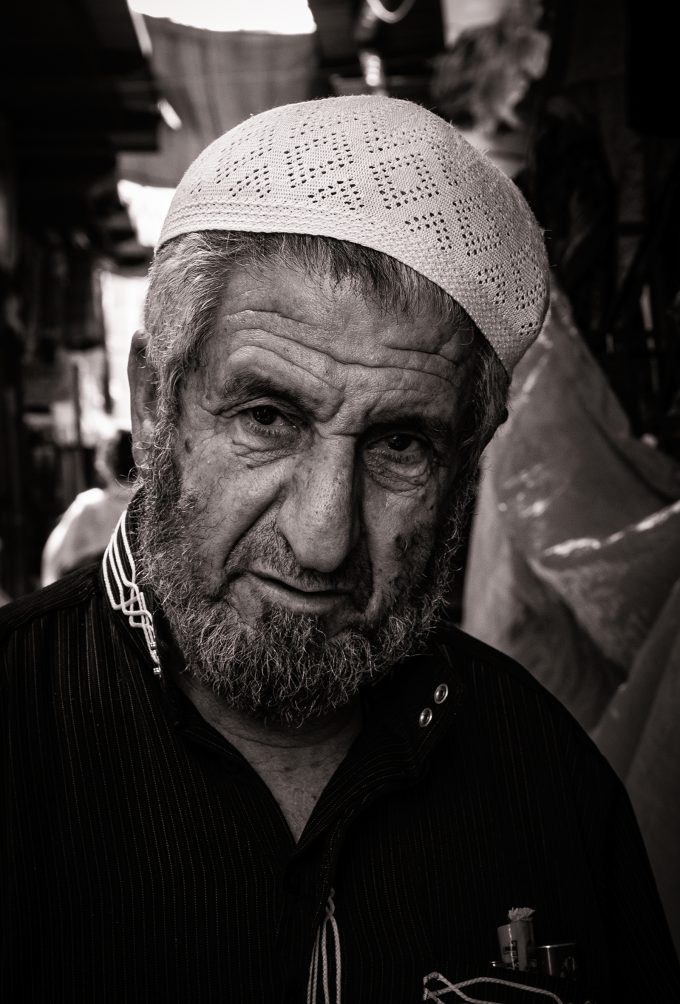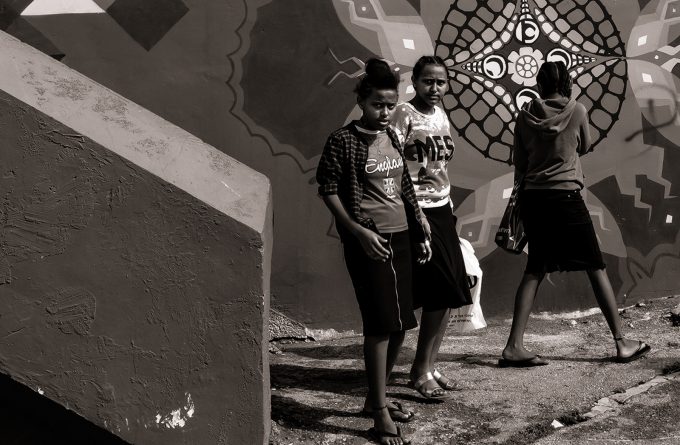 So rather than land in a specific ideological camp and make editorial statements, my goal was to photograph common ground where I could find it–everyday moments that people shared, regardless of religion or nationality. After all, I'm a street photographer, not a photojournalist.
In any street environment, being respectful is crucial. Especially in hot spots like Jerusalem and Amman where, among other sensitivities, there are strict rules about photographing women, certain rituals and sacred places. It was critical to stay low profile. At the same time, this once-in-a lifetime trip deserved the highest quality images. It was a compromise: Do I sacrifice getting the shot for the best IQ? Which system, Olympus Micro 4/3 or Canon DSLR?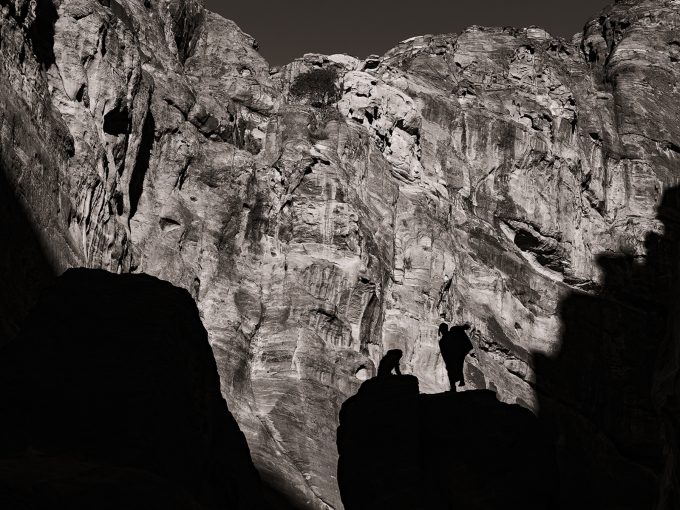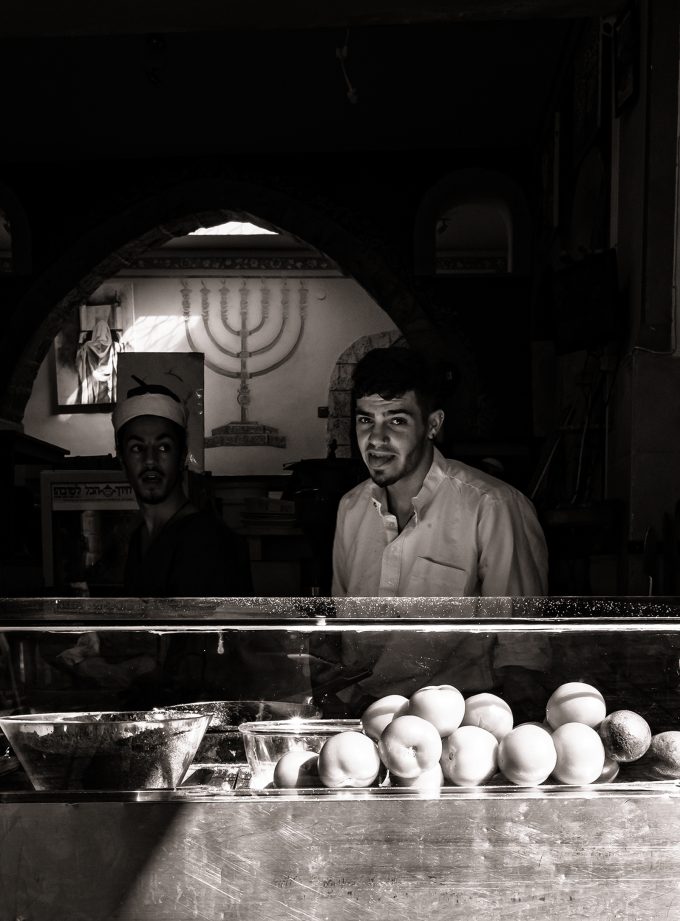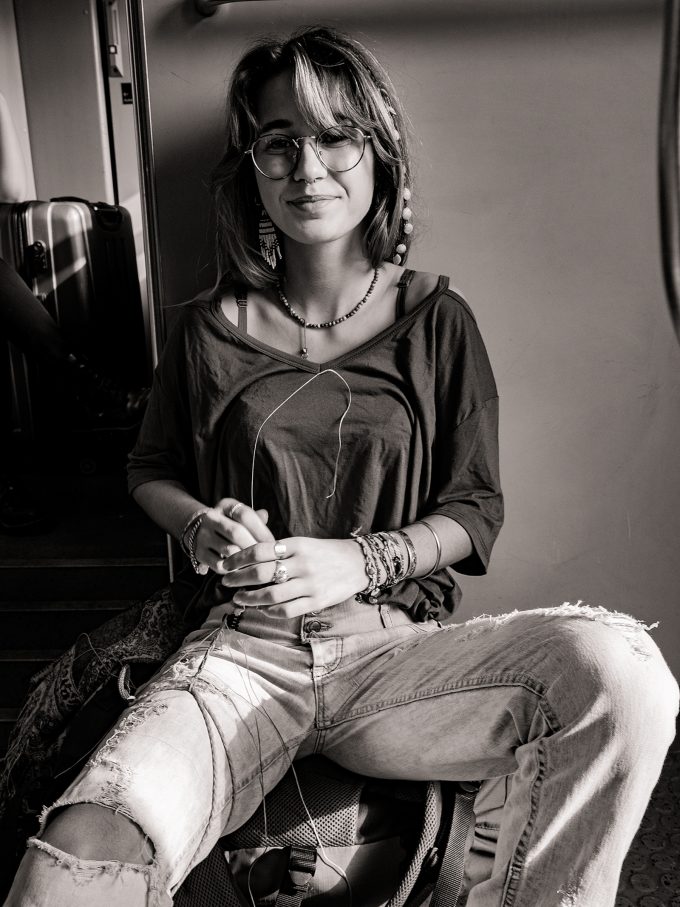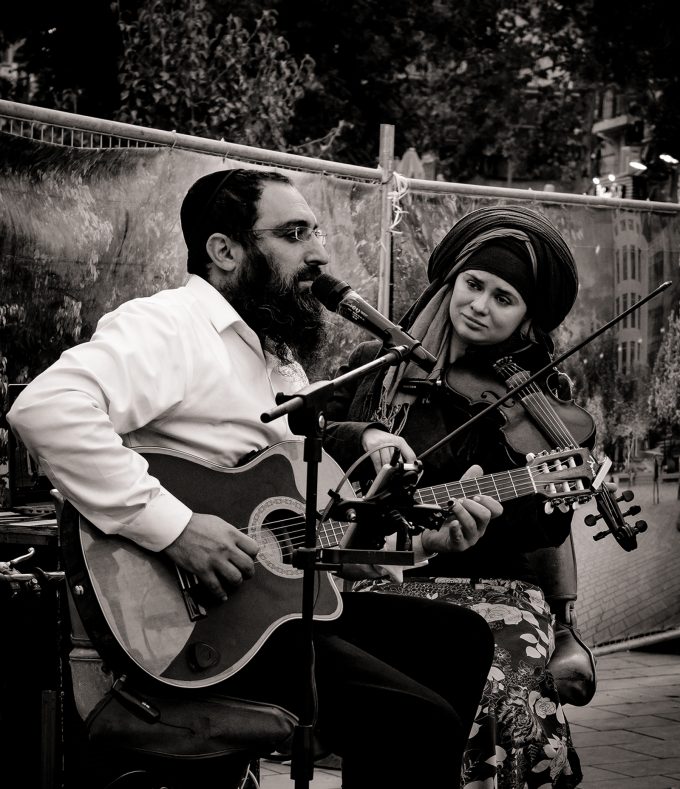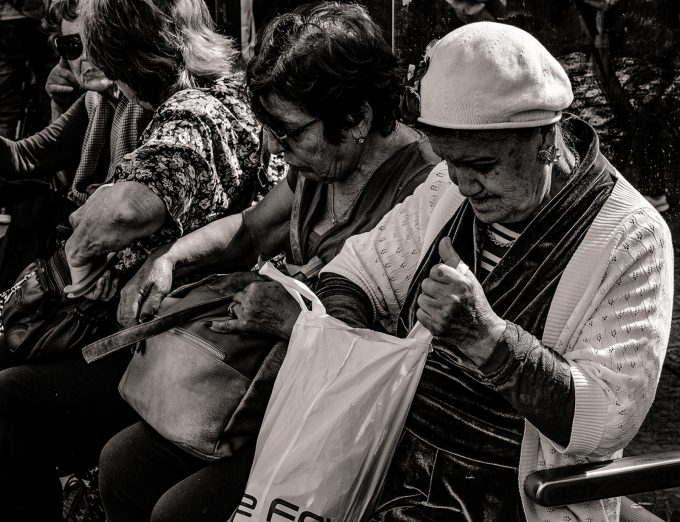 Compounding the challenge was the fact that I recently had a bad case of GAS, so I was biased towards getting the best IQ. Like many of us, I'm always looking for the next, best thing and with all the hype and hoopla around full frame, I started to believe the anti-4/3 propaganda. Worse, I started to not trust my own eyes–I saw all the "flaws" of 4/3. I rented a Leica M10, Canon EOS-R and Fuji XT-3 and shot with each of them for a week or so—to no conclusion. Sony was off the table because, for me, the UX is more computer than camera: precise, but soulless and uninspiring. Fuji came closest to how I work, but the others, fantastic cameras all, were a bridge too far. I wasn't feeling it.
Plus, as advanced and sophisticated as each camera was from a pure capability standpoint, none were as full-featured as the EM-1 Mkii. It's arguably one of the most advanced cameras in the world. Many would argue it's overbuilt. Ironically, I use virtually none of it. I shoot purely in RAW, single shot, manual mode, manual focus, occasionally auto-bracket, but never focus stack or use any of the advanced features like Live Composite. From a tech standpoint, I haven't really evolved a day beyond what I could do with the Nikon FM2 I learned on decades ago. For this particular trip, I needed speed, reliability, and most importantly, stealth.
I opted for getting the shot, rather than better IQ, chose the OM-D EM1 MkII and mostly used the Oly 12-40 2.8 Pro. I'm sure if I'd brought a full frame camera, the lens diameters alone would have made my subjects either scatter or become confrontational. IQ doesn't matter much if you are being chased down a souk by an angry merchant. Plus, the schedule was aggressive. We walked 65 miles in 8 days—it's a no-brainer whether you want to lug 10 pounds or 25+ with the equivalent lens assortment.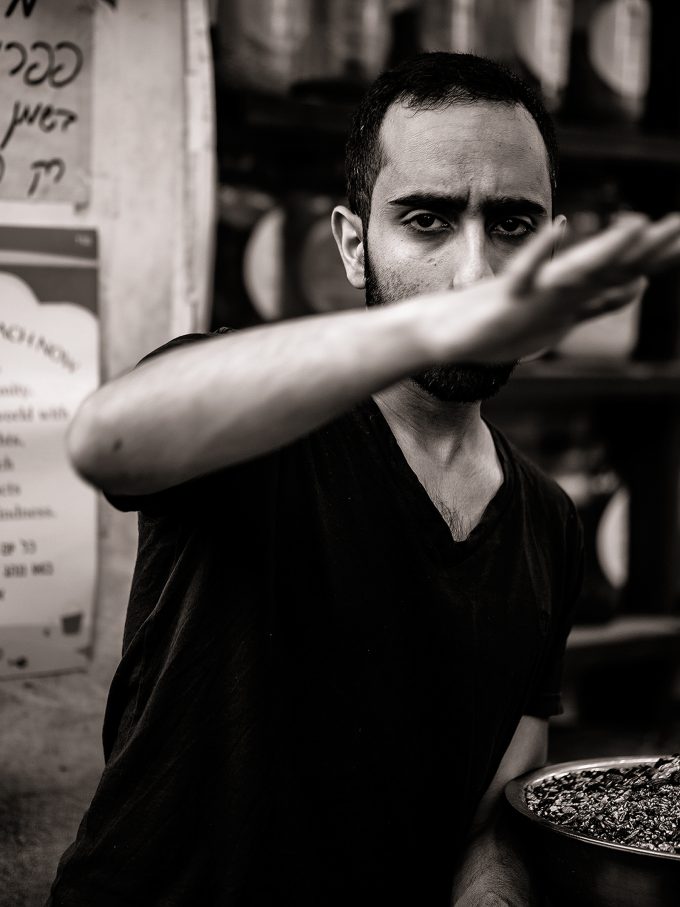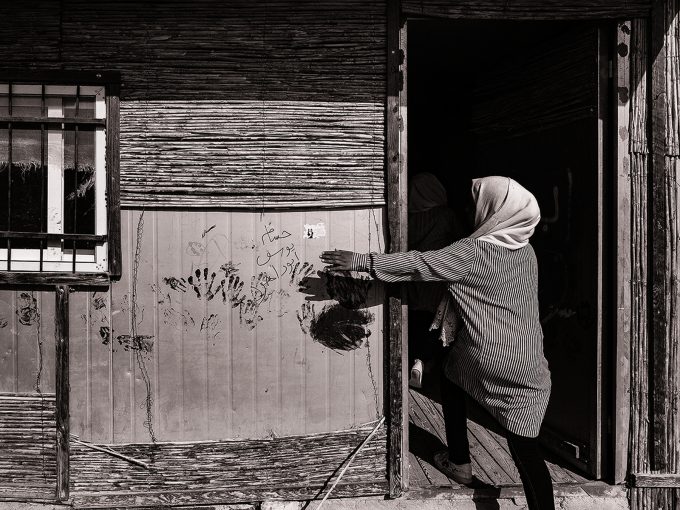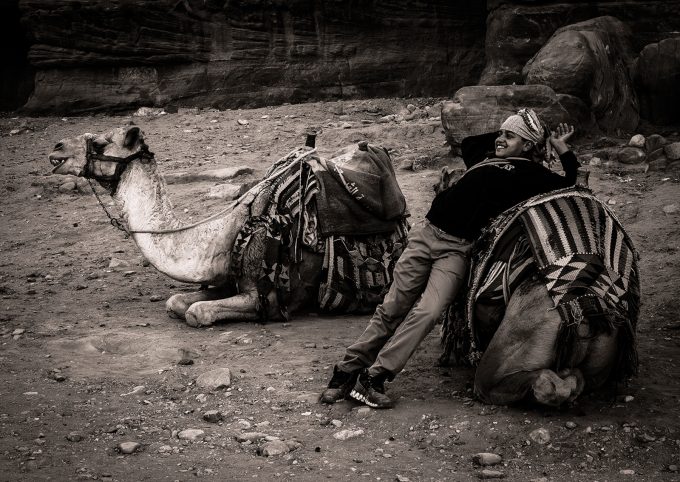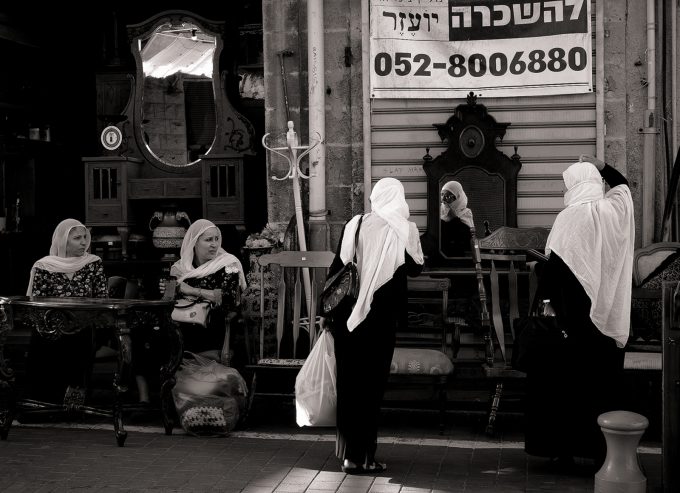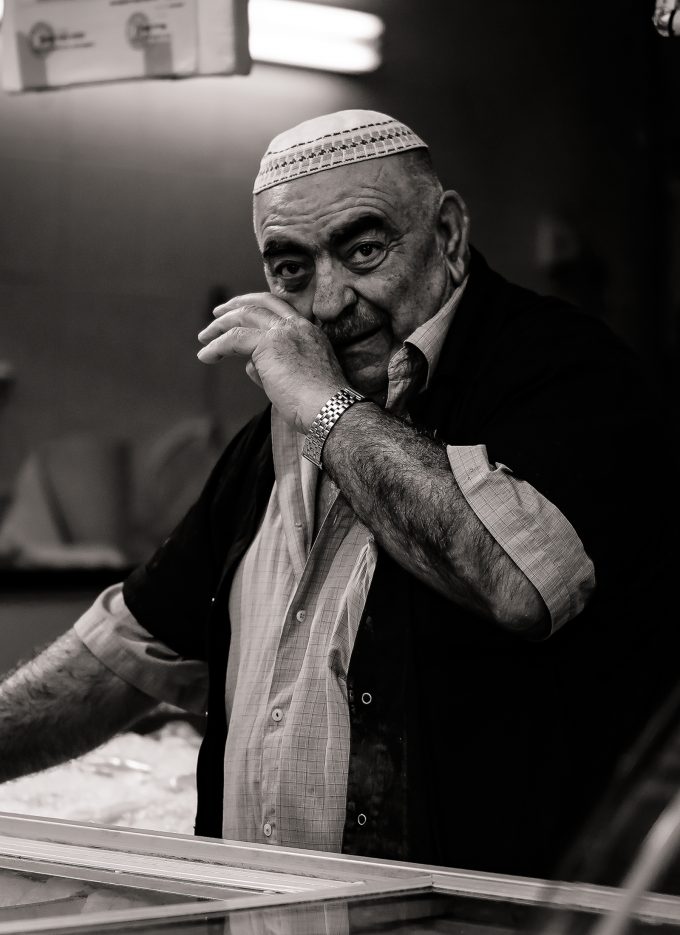 It was the right call. The smaller format made it possible to get close to people who initially didn't want to have anything to do with me. I watched the medicine man in the Muslim Quarter wave off a half-dozen big cameras before I showed up and somehow got him to look right into my lens. (Insert Photo 10 here)
He, like others, didn't see the EM-1 MkII as pro camera and would have been more likely to turn away if they had to stare into a 3-inch piece of full frame glass. IBIS was also key. In the crush of a crowded city like Jerusalem, the shot materializes and disappears in seconds. When I had to pull the camera up and down quickly, having five stops of stabilization delivered many more usable shots. At night, I set lower ISOs (400-800) and was able to handhold up to ½ second to overcome possible high ISO noise. Shooting in silent mode helped, too. Finally, for what I do, the Micro 4/3 sensor and Oly glass gave away nothing to full frame in terms of IQ.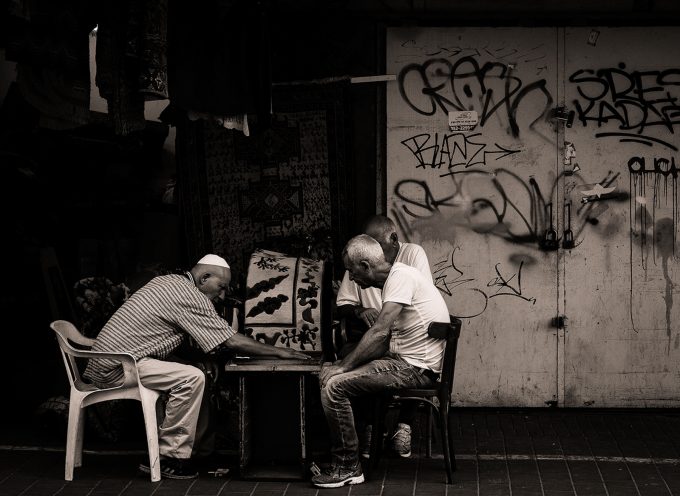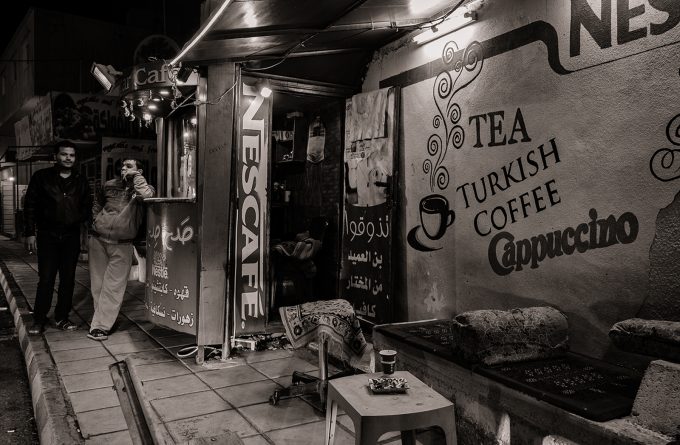 Ultimately, it's about intentions and knowing how you work. What you want to accomplish—pixel-peeping and reviews notwithstanding. I thought about going even smaller—using a Ricoh GRiii or fixed lens rangefinder. But that's not how I shoot. I'm not lazy using zooms and like the economy of having the reach of many lenses on one body. As has been said many times here on this site, the perfect camera is the one that is a vehicle for your vision. Nothing more. Nothing less.
For more images, please visit my website: http://www.daellis.com