FYI: I-SHOT-IT B&W Premium Contest ending in 19 days! Win a Leica Monochrom!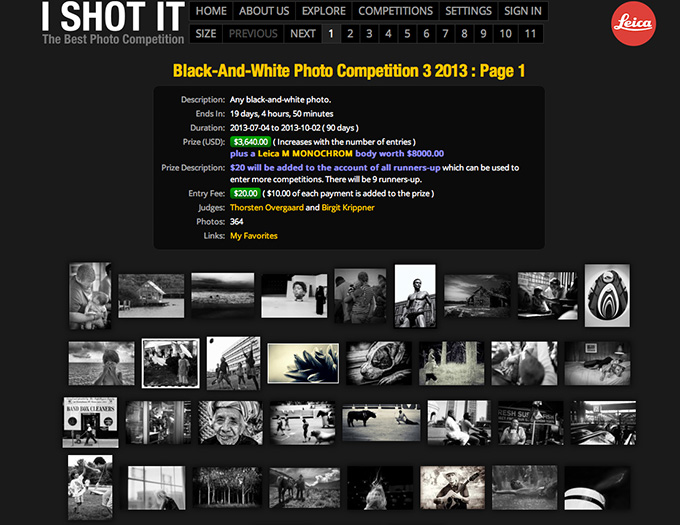 I posted about the last two premium contests at I SHOT IT and they went on to reach over $20k in cash plus a Leica Monochrom as the grand prize. Guess what? Both winners from those two contests who each won over $20k and the camera came from THIS WEBSITE! Yes, they read about it here, entered and WON. Amazing and I am happy that I helped inform those who eventually entered and won. I just checked the I SHOT IT website and noticed the next Premium B&W contest is up in 19 days, and not nearly as many entries this time (maybe because I have not yet posted about it, lol). The cash prize is up to $3,640 and it grows with each entry. There is still a Leica M Monochrom attached as a prize as well.
To enter, just go to the I SHOT IT Premium Contest page HERE. This is a B&W photo contest and the prizes they give are simply amazing.