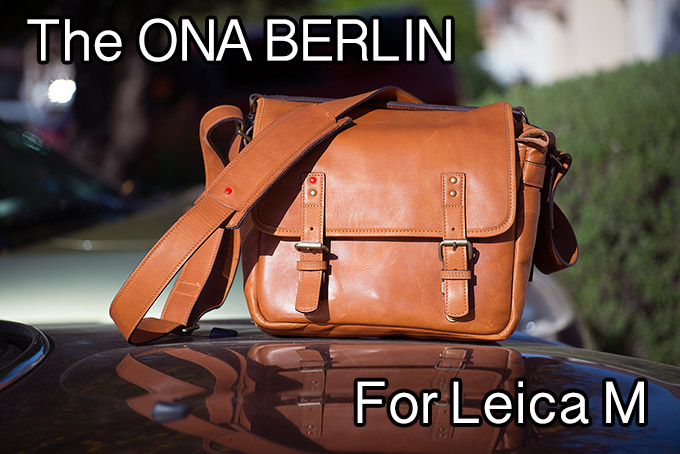 The new ONA Berlin Leica M System Bag
The new ONA Berlin is now available and I have had one for the past 7-10 days putting it through its paces around town. This is a bag made for the Leica M system, but could be used for just about any mirror less system available right now. So Leica, Fuji. Olympus, Sony, etc. BUT, this bag was "designed" to be a Leica M system bag right down to the red dot on the buckle strap and shoulder pad and what a beauty of a bag it is.
Excuse the lighting and poor color in the video below, I will be re-doing this video in the next few days  – going through some medical/health issues right now and when I did this I just got back from Doc/ER – sorry!
I love ONA bags as they are well made, look handsome and rugged and are one of the few brands that offer a taste of the higher end in the bag world. A bag that is not only functional, but stylish and looks good around your body. The new Berlin sits right in with the other luxury offerings from ONA and this is a GOOD thing because ONA makes some of the best bags in the camera bag business.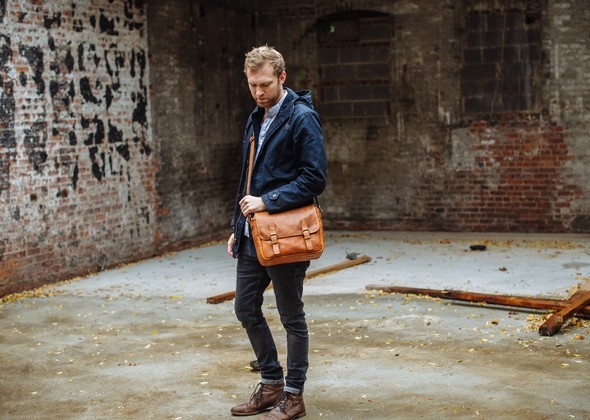 ONA states that this is a limited edition bag and below are the specs from their website and description page of the "Berlin"…
Created to celebrate 100 years of Leica photography, the Berlin is a limited-edition ONA bag designed for the Leica M-System. The Berlin is handcrafted with full-grain leather that will develop a rich patina over time.
The signature Leica red interior is fully customizable, padded with premium closed-cell foam, and can accommodate one Leica M-System camera, two to three lenses, an iPad and small personal items. The Berlin also features a zipped organizer pocket, a convenient removable top-grab handle, antique brass buckles, red rivet accents and a streamlined back pocket.
Limited edition
Handcrafted with full-grain leather
Designed for Leica M-System
Removable top-grab handle
Exterior dimensions: 12.5″L x 10″ H x 4.5″ D
Interior dimensions: 11″ L x 8.5″ H x 3.5″D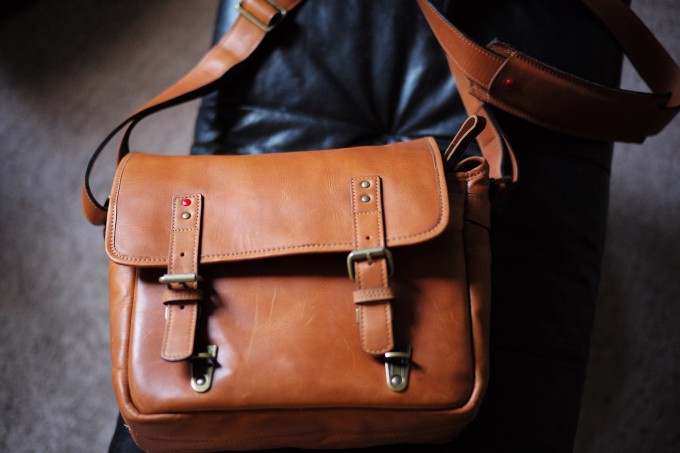 I like that it can hold an iPad as well as your M and 2-3 lenses along with other necessities such as your phone, battery charger, and even some film if you so desire. This is a bag that feels a little stiff out of the box but over time it will soften up and develop a patina while wearing in and showing that wear. The one I have been using still looks new but it has only been on a couple of local trips with me. I examined the bag inside and out and it is up to the same Ona standards as the Brixton leather, but smaller and lighter (which is good). If leather is your thing, and you own a Leica M system, this is a bag that may just be the "one" you have been waiting for.
But quality does not come cheap at $369. This is a luxury designer limited edition full-grain leather bag. This is not a cheap fabric bag but more of a "functional statement piece" much like Fogg and Billingham bags. Fogg bags are now running into the $600's and up for cloth and leather (but they are beautiful bags) and Billingnam round the gamut from $250-$600 or so for a good M bag. The ONA bag is created to celebrate the Leica M, and it looks, feels and plays the part well. If you have invested thousands in your Leica M system, why not dress it up with a new bag?
I think it is gorgeous but I am a fan of the leather camera bags. To me it sort of looks a bit old school and new school and the red interior is gorgeous but the cool thing here is that this bag will AGE VERY WELL. In 5-10-20 years it will look like a true well worn classic bag, even if you have the M 980 in it by then.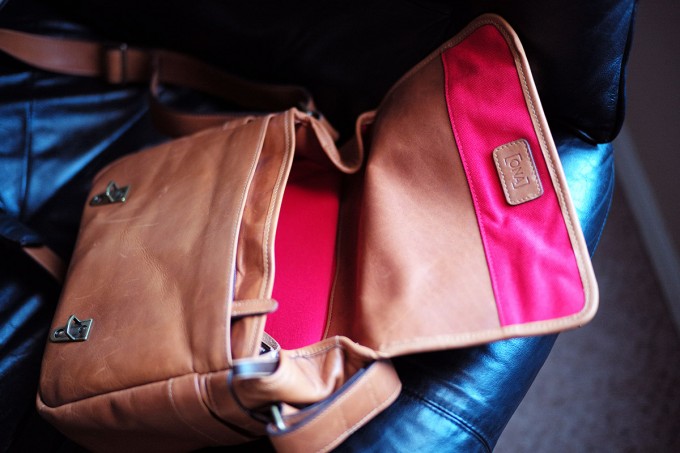 When I took out the bag I had my M 240, 50 Nokton, 90 Summarit and an E-M10 inside with a lens. I also had an iPad mini, my phone and a charger for the M. I had some room to spare yet the bag is not huge and unruly. I think those that appreciate quality and function will really be into this bag. I have used a ton of bags over the years and for quality of build, the ONA is up there with the best I have used and tested. I love Fogg, I like Billingham and I enjoy Artistan & Artist but for the money spent, it is tough to beat the ONA for a mix of everything. I previously reviewed the Union Street and Bowery HERE but those were not the leather versions. I also bought and owned the all leather Brixton which traveled with me to Ireland, New York ad other parts of the world. It wore in quite nicely and now looks like a 20 year old leather bag. That Brixton received MANY compliments during my travels and I am confident that the Berlin will as well.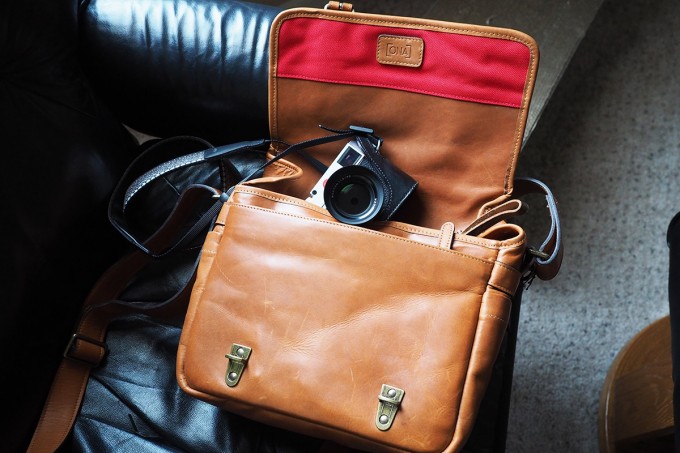 For Leica M owners, the Berlin is a fabulous carry case for your valuable camera and lenses, if you like that sort of thing.
You heard it here first...I asked ONA to make this in black as I would personally prefer a black version with the red dots and red interior. It would look striking I think but this normal leather version is also VERY cool and classic..retro..M. How limited is it? Not sure, but if it catches your fancy, take further look at the ONA website.  You can read more or buy it.  $369.
As for my black request, only time will tell.