Novoflex Leica M 240 Macro Extension Tube Visoflex III Adapter

The Novoflex Visoflex III close up adapter for Leica M is a unique product. It is the 1st of its kind that is portable and allows macro photography with a Leica M 240 camera. Basically it is a series of screw on rings that allow focusing with almost any M lens in the macro range. I tested it with a 50 Summicron and even a 100mm Canon vintage lens and it did great. Many of you may know that Leica has a new Macro adapter out and it comes in at $600+. The Novoflex is made in Germany and fits the M camera like a glove with the usual Novoflex build, finish and fit.
See my video below:
I am not a macro kind of guy but Ken Hansen sent me one to try out and I am pleased that there is finally a solution for Macro shooting on an M camera! This will work only on the M 240 as you need Live View to use it (lens will not focus with the RF).
Here is what Novoflex says about their product:
"Thanks to its variable design the new LEM/VIS-II adapter set adds several new applications for Leica M240 photographers. It's adapter and extension tube in one.
The following options are available:
Visoflex II/III-lenses can be used at the Leica M240 camera without reflex housing (focusing up to infinity).
LTM-lenses can be used with all Leica M-mount cameras.
Leica M-mount lenses can be used for close-up and macro images. Variable extension is possible (3 inner rings, 10mm extension each).
Depending on the use of the 3 inner rings magnifications between 0,28:1 – 0,84:1 can be achieved (50mm Leica M lens)"
At $370 the adapter is very unique, versatile and allows you to get very up close and personal with your M. When the adapter is attached you can not use the lens as normal, so it is strictly limited for Macro duty. If you want one, email Ken Hansen at khpny19@aol.com
–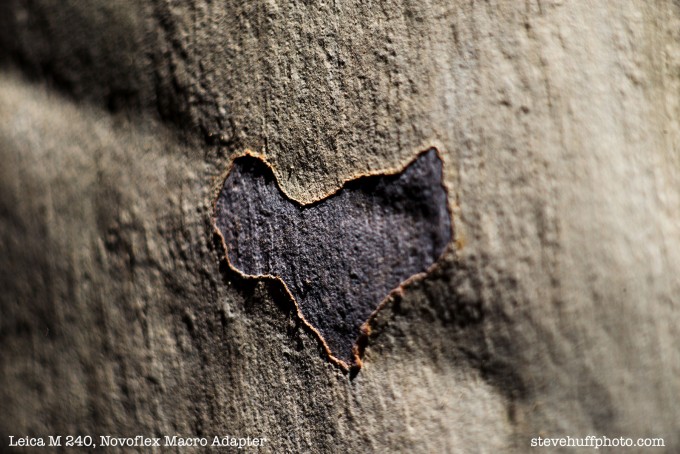 –