Three quick test shots from the Petzval Lens on the Sony A7s
Received the gorgeous Petzval lens today and was expecting it to be soft and low contrast. Hmmm. Not on the Sony A7s. This is a crazy lens and reminds me a ton of the Canon Dream Lens I just re-visited. Like, a lot. This is a GOOD thing. Really good. With just four quick test shots I know it will deliver that dreamy artsy look that I love on some occasions, and the best part is that it is so easy to use and focus on the Sony A7s. A breeze to focus. I am using the Nikon mount version with an adapter for use on the Sony and it is a joy to use. I will be doing a full review of this lens in the next two weeks but for now, due to about 10 requests via email, I will post the 4-5 test shots I snapped in my yard today. This will give you an idea of how it renders an image. VERY classic, VERY dreamy, VERY intense. It is an 85mm f/2.2 lens and based/re-created from the 1839 version of the lens. This lens was considered the 1st successful portrait lens back then and now it has been recreated and it offers up the same look and swirly bokeh as the original.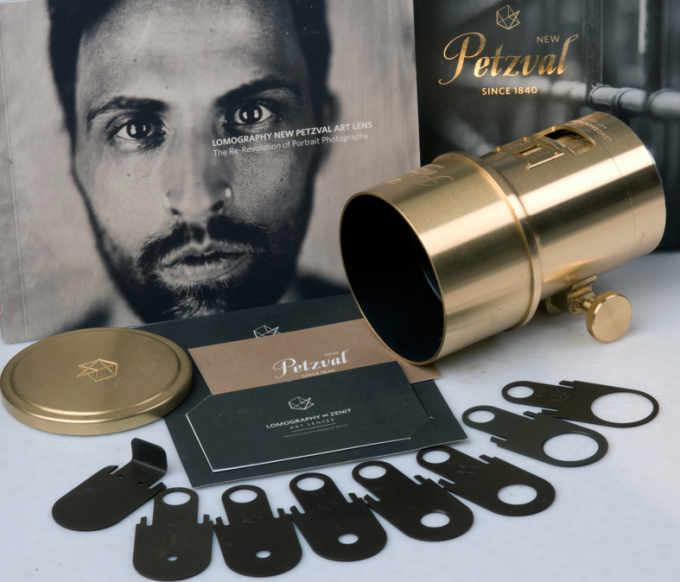 FULL review soon. Will be shooting in Vegas with this guy, the Leica X and more next week. I have to say…this A7s from Sony is such an amazing camera capable of using so many lenses and with its low light and full frame abilities, it may just very well be my favorite camera. I am able to shoot the well corrected and modern Sony/Zeiss lenses, manual Leica M mount lenses, old screw mount classics and so many more including this unique Petzval lens. I would NOT want to use this lens on a DSLR, the mounts they made it for..would be too hard to focus. With the A7s's large EVF it is easy to nail focus using the peaking (which is how these were all shot).
This one came to me from CameraQuest.com as they are now a Lomo dealer, and they have this lens in stock at $599. From its unique packaging, styling, design, heft, and rendering of course.