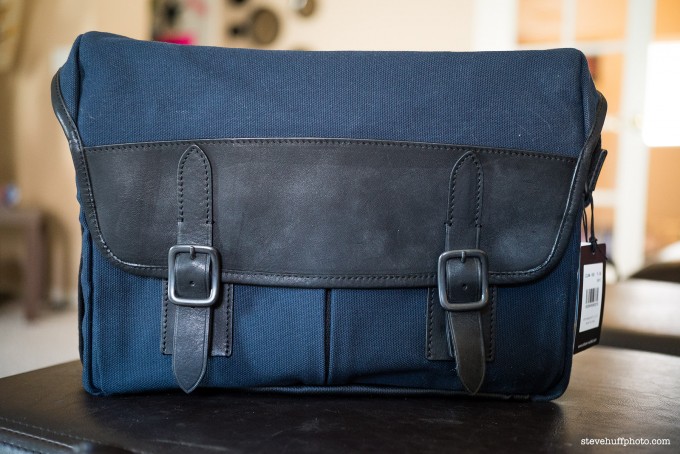 The new Artisan & Artist CLCAM-1000 Camera Bag
Artisan & Artist have released a new camera bag, the CLCAM-1000 in a new Navy Color, and it is a beauty! This bag is perfect for a mirrorless system or Leica M system. In fact, a Leica M would be perfect for this bag as it would fit a 1-2 bodies and 2-3 lenses as well as a charger and accessories. It has "Rangefinder Bag" written all over it and is up there in quality with the best I have seen (in this niche) 🙂 It is made of canvas and Leather.
Artisan & Artist sent me the CLCAM-1000 for review and it is one clean-looking design with the typical Artisan & Artist usability and functionality…and of course, the usual A&A BEAUTY.  The new Navy color is fantastic and is not usually seen in higher end camera bags. It is a step away from the typical black or brown leather and canvas we usually see in these sorts of bags. Artisan & Artist have always been in my top three bag companies with my #1 longest lasting bag coming from them. These days I enjoy a few bags from Wotancraft, Hold Fast Gear, CosySpeed and Ona but also have fallen for this bag from Artisan & Artist. I may need an extra room in my house soon to house all of my camera bags, lol. (maybe a giveaway soon)?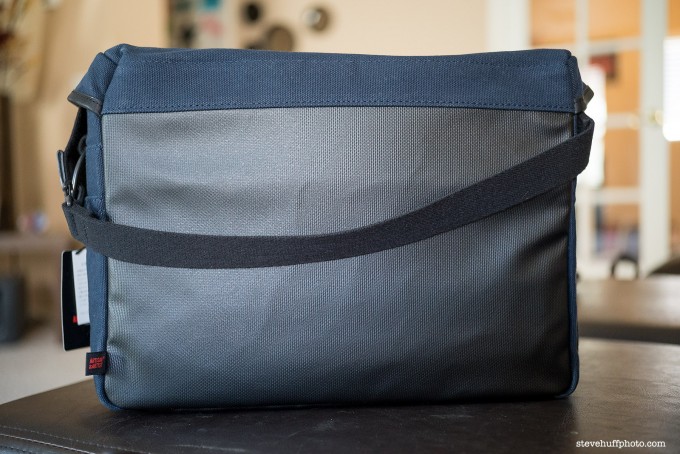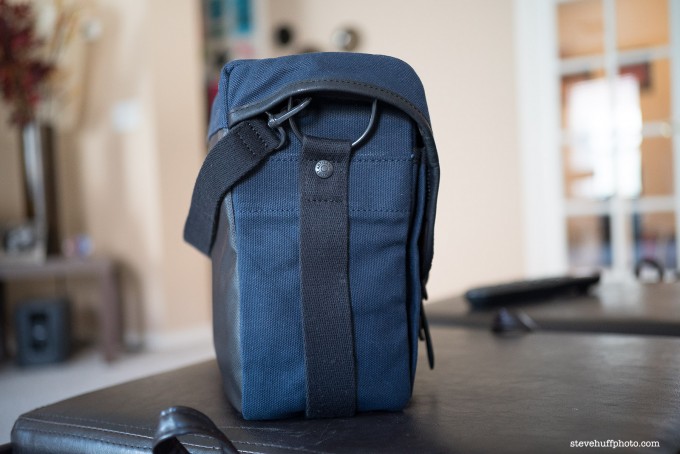 Many love higher end fashion camera bags and many complain about them not understanding why anyone would want such a pricey bag. Me, I love all bags but there are so many fantastic camera bags out there. How do we find the "right one" for our needs when there are so many awesome companies making these higher end super quality bags today?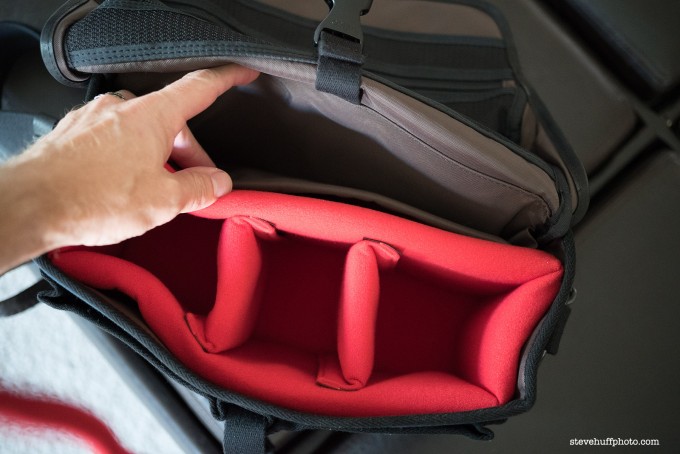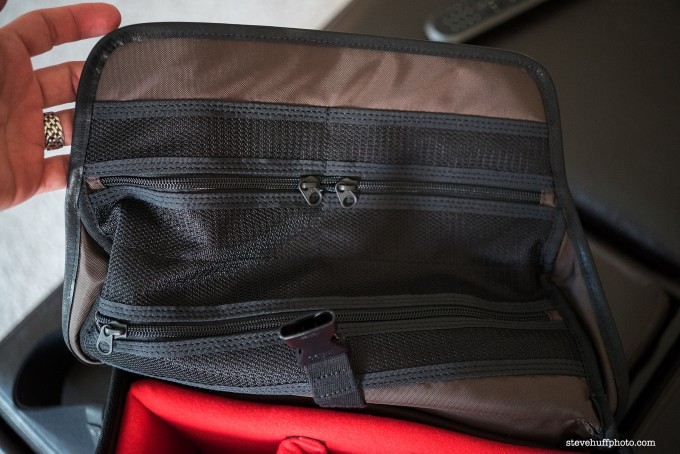 It's all a personal choice really. Wether we go for a high end beautiful luxury bag or a low end $49 special, all that matters is that WE like what we use and buy. If I hate a bag I will not use it. If I love a bag it will go with me everywhere and be functional, doing more than just carrying my camera. When I first started getting into really nice bags, Artisan & Artist was my 1st choice. I used some of their bags for years..taking them all over the world in rain, sleet, snow and blistering heat. From airport to airport and on the streets, on the beach and everywhere in between. I had a nice large one that I used for travel and it never let me down in construction or stealthy looks. These days I use a very sweet Hold Fast Roamographer for my travel but when I need to go on a day outing with a Leica M I have found that this new A&A CLCAM-1000 can easily fit the bill. Sure, many bags can but some may adore the classic styling of this bag as well as the gorgeously functional interior. The front flap snaps into place instead of using buckles or velcro, which is nice.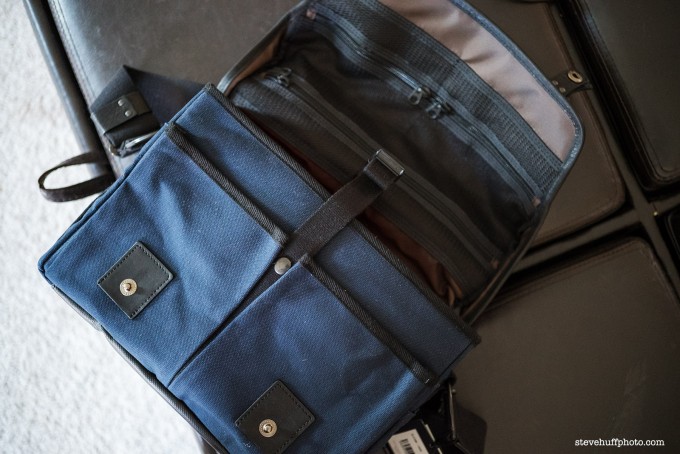 The new CLCAM-1000 exudes class and is yet another bag in the A&A line that will get compliments on the design and looks of the bag itself. The padded interior is typical Artisan & Artist Red and as stated, large enough for 1-2 Leica M's and a couple of lenses. A Sony A7 and 3 lenses or something like an Olympus E-M1 and a few lenses. It's a mirrorless bag for sure, not really for a DSLR system. I was able to fit my 13″ Macbook Air inside but it was tight. I think it would be best with an iPad Air or the smaller Macbook Air. I see this as a day trip bag or something to keep you beloved mirrorless safe and sound when in use and when not in use.
Some bags I have used over the years age very well and some do not. The ones that have has always been from Ona, Artisan & Artist and Domke. I have not used my other bags long enough to speak about longevity but this one gives me no doubts. The inner flap is lined with zipper pockets to hold memory cards, film, or cables. Even your iPhone.
Overall this is a fantastic looking, feeling and functional bag. Add it to the growing list of useful camera bags that not only perform but look the part as well. The price for this bag in the USA comes in at around $500.00. I was not able to find any dealers selling this bag, nor was I able to find any information about the bag on A&A's own website, which was odd..but I did see one on E-Bay for $530 and shipping from Japan. I am sure the USA dealers will get a hold of this bag SOON. It is expensive, and there are many other options out there for the same or less money but if you are an Artisan & Artist fan like me you may just fall for this one.
Things I would have changed about this bag? Maybe a rear pocket could have been added (I find these very useful). That is about it.
Artisan & Artist dealers I recommend are PopFlash.com and LeicaStoreMiami.com