BLOWOUT Hasselblad Stellar SPECIAL EDITION $2299 (70%) OFF!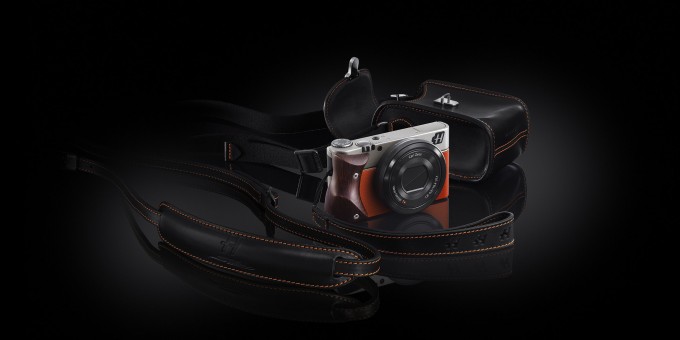 UPDATE: I bought one of these in Orange and it is GORGEOUS, HEFTY and feels amazing in the hand. This is indeed a special version of a special camera and $999 is a more than fair price. I handled  the standard stellar 1-2 years ago and was impressed but this one takes it up a notch in looks and style. $3500? NO WAY. $999, YES SIR! Will I keep it for a long time? Maybe but I also may list it for sale in 6 months on e-bay for $1500 when they are sold out at $999 and others are still trying to get $4k for them. 🙂 Others can trash talk it all they want, but this is a GREAT buy right now so if you are on the fence about it and love the RX100 camera, this is better in all ways (besides IQ which is the same) to the standard Sony version in build, materials, feel, accessories, and uniqueness. Much like the Leica D-Lux which is the exact same camera as the Panasonic LX100, made in the same factory side by side yet the Leica costs $400 more and does not include these kind of extras (as the Stellar SE does).
Video review soon just because. 
—
WOW! I knew this day would come as it was only a matter of time. I know 95% of the photo community made fun of the Hasselblad Stellar, which in reality is just a Sony RX100 with a premium cosmetic upgrade. But B&H Photo just took stock of several SPECIAL EDITION versions and are unloading them for $999! 70% off for this luxury edition of the Sony RX100 camera.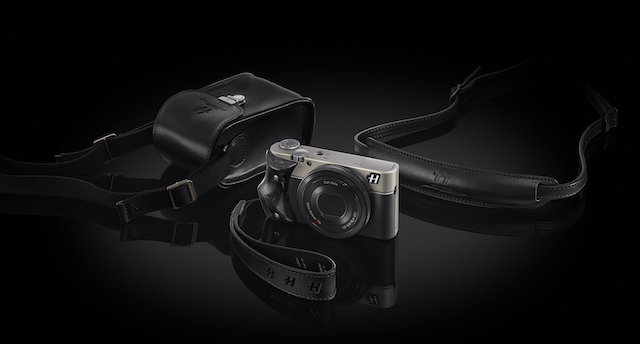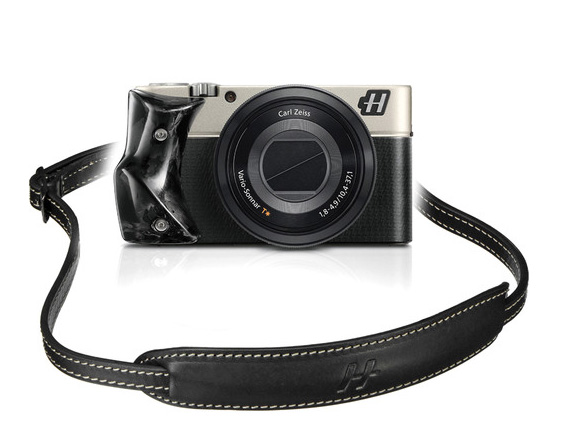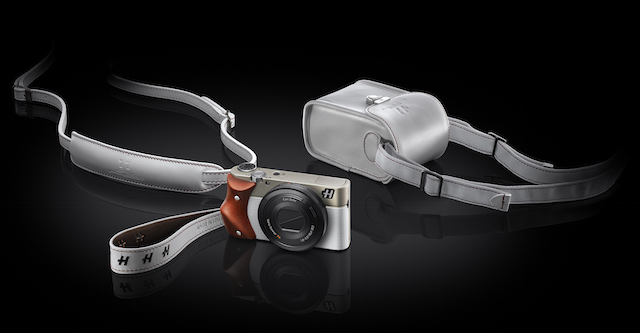 These cameras are running $2,795 – $4,250 at Amazon and did run for $3299.00 originally. With the new "Stellar II" coming (and it will be full price) the original Stellar Special Edition can now be had for what I feel is actually a great price, $999.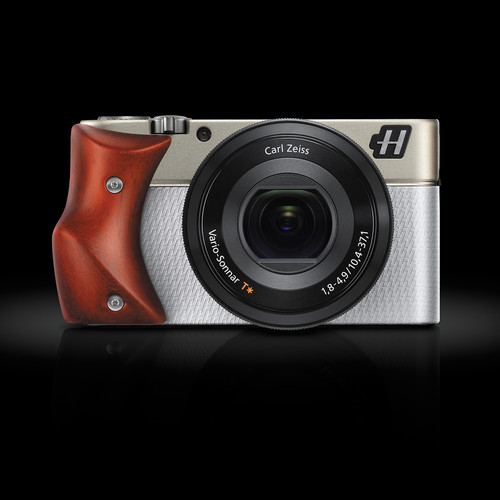 The Special Edition Stellar comes in unique colors, with special edition leather straps and a wooden case. Also has a special edition writs strap that comes with it. The fact is, the Sony RX100 (see my review here) is a superb camera, and IQ wise, may be slightly better than the II and III (many say so). You can buy an original Sony RX100 for $500 or so but for $500 more, you can have something special while having a great camera. A camera that will start many conversations, I guarantee it. A chance to own the most controversial camera release in years at $2400 off the normal price.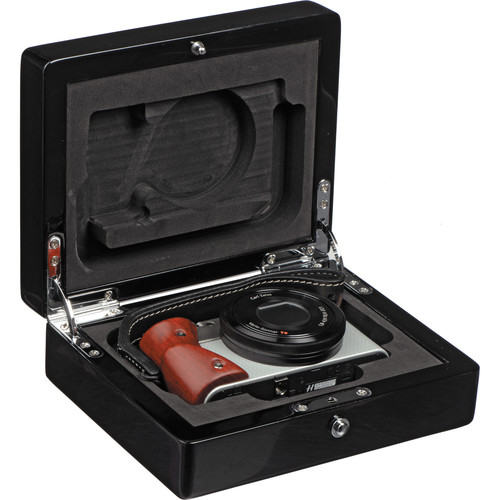 I was able to handle the original plain (non SE) stellar a while back and loved the wooden grip, sturdier feel and metal buttons and dials, but refused to even think about paying $3000 for one. With the SE editions now at $999 at B&H Photo, I went ahead and ordered the orange one just to have a pimped out RX100 on hand and to hold onto so later in life I can tell my grandkids about the days when Hasselblad was the laughing stock of the camera community for releasing a camera like this (Sony RX100 for $2500 more than the RX100) at $3300 😉
I have liked the looks of the Stellar but would never ever pay the original prices. At $999, I find this to be a deal worthy of going for if you want a small compact camera with high IQ and a design that is different from 100% of other cameras out there. Some will hate it of course, some will love it. But if you are one of those who liked the design of the stellar and was waiting for the big discount unloading day, well, the is it!
The Hasselblad Stellar SE is now at a reasonable price ($500 + for the design, uniqueness, rarity, name, strap, exotic wood grip, wooden case, more robust build, firmware, etc) and B&H has a few of each color color combo so click below To see what they have to offer. They even have a few of the carbon fiber black SE's left, which was the one that sold the most, even at normal price.
CLICK HERE TO SEE OR ORDER THE STELLAR SPECIAL EDITION FOR $999 – ALL COLORS AVAILABLE
DETAILS ON THE STELLAR SE
A camera to match those autumn afternoons strolling the Champs-Élysées or a late summer's final respite to the beaches of Dubai, the Stellar Special Edition pairs Hasselblad's refined Swedish design with Italian opulence. A true objet d'art, the champagne-colored aluminum body features a wenge wood grip with orange accents, along with hand and neck straps crafted of vegetable-tanned Italian leather. Its air of elegance is further reinforced with the inclusion of a custom wood display box that would not seem out of place at the Metropolitan Museum, let alone as the prized item in your home collection. Chromed hardware and a lacquered finish serve as the understated backdrop to the inlaid Hasselblad emblem that signifies both historical relevance and timeless design.
The Stellar combines the size of a point-and-shoot camera with the craftsmanship and attention to detail that one would expect from Hasselblad. Along with its attractive hand grip, it also features all metal operation controls, a 20.2MP 1″ Exmor CMOS sensor to produce high-resolution still imagery and full HD 1080i/p video, and an f/1.8 10.4-37.1mm Carl Zeiss Vario-Sonnar T* lens.
The lens has a 35mm equivalent focal length of 28-100mm, which covers both wide-angle and telephoto perspectives, allowing you the versatility to shoot in many situations. The wide aperture of f/1.8 enables the camera to shoot in difficult lighting, and can isolate your subject from the background. Optical SteadyShot image stabilization helps minimize the appearance of camera shake when shooting with slow shutter speeds or long zoom magnifications. The T* coating on the lens is an anti-reflective coating that helps reduce reflections, lens flare, and ghosting, providing sharp, high-contrast imagery.
On the back of the camera is a 1229K-dot 3″ LCD screen to compose and review your images and videos, and to navigate through the camera's menu. The display screen has auto and manual controls to adjust the brightness, from -2 to +2, as well as a sunny weather mode, which is important when shooting outdoors in sunny conditions. The screen also displays all info, and has a virtual horizon for leveling your shots. Included with the Stellar is Adobe Photoshop Lightroom software to edit your images, an 8 GB SD memory card, anti-dust bags for the camera and neck strap, and a microfiber cleaning cloth.
Special Edition
This special edition kit includes a custom-fit lacquered wooden camera box, and Italian leather wrist and neck straps with signature stitching. There are also two anti-dust bags to protect the camera and the neck strap, and a faux velvet cover to protect the wooden box's finish.
Shooting Modes for Video & Stills
Choose from standard program, aperture priority, shutter priority, and manual modes, or additional iAuto, iAuto+, or sweep panorama modes. There are also thirteen pre-programmed scene modes to choose from.
Built-In Flash
The built-in pop-up flash aids in shooting in difficult lighting, and has five flash modes, with a +/- 2.0 EV compensation.
Shutter
A leaf shutter allows for shutter speeds between 30 seconds and 1/2000 sec, as well as a bulb mode.
Drive Modes
Shoot in single-shot, continuous, speed priority continuous, self-timer, self-timer continuous, or bracketing modes.
Adobe Photoshop Lightroom
Included with the camera is Adobe Photoshop Lightroom to incorporate into your workflow.