Schidt Optics FF58 Lens on the Sony A6000
by Jeroen de Lang
What is this Schidt?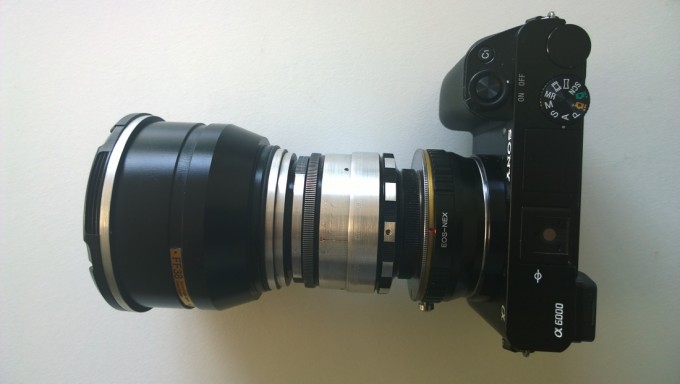 Dog Schidt Optiks is a small British company that re-purposes salvaged Russian and East German lenses. Their FF58 is built around the Helios 44 that were made in the former USSR by the thousands (some claim millions) between the 1950's and 1980's. They were usually supplied as a kit lens with Zenit cameras and thus usable with other M42 lens mount cameras. The Helios-44 is a 58mm f2-f16 prime. At the end of WW2 the Russians acquired the Carl Zeiss Biotar optical formula and factory. The Helios-44 is basically a Biotar copy.
Each lens is completely dissembled, cleaned, relubed and rebuilt with uprated mechanical components, then individually configured to the clients' specification. Dog Schidt Optiks (DSO) are able to apply a variety of optical degradations depending on your desired look. This, in combination with what they call their non-production line, craft based approach means each lens has its own nuances in character. It costs more than picking up a Helios-44 on eBay, but it is not the same lens!
Whether you want a subtle low contrast lens that absorbs and reacts with the natural ambient hues of your shooting location, a nearly unusable ultra-low contrast lens with wild tinted and almost light leak type reactivity to light sources, or a lens that simply imparts oval deformed bokeh to replicate the look from an anamorphic lens system, the FF58 can be configured to deliver these and many other qualities. You could even go for a restoration only, completely without degrading or tinting with the original contrast intact. This option is not on the site, but DSO will build whatever you specify. The FF58 is available in Canon EF, Nikon or Arri PL mount.
A lower contrast lens absorbs the natural light and creates a shadow lift. This shadow lift causes degradations in the shadow information, but using a typical lens the darker areas would simply be masked by more noise since the shadow lift would no longer be feeding the sensor with light. This makes for milky images or a distinctive lo-fi aesthetic if contrast is raised in post.
The FF38 is another beast entirely. Newly designed as a direct extension to the optical make-up of the FF58's double gauss design, the FF38 Optical Attachment delivers a 38mm effective focal length without degrading the optical performance of the FF58, even when used wide open. The FF38's primary goal is to deliver around a 1.5x wider field of view while maintaining the aesthetic and flare characteristics of the FF58 it is installed onto.
The FF38 Optical Attachment boasts an 80mm front diameter suitable for direct matte box attachment, and 77mm filter threads for filters. FF25 and FF88 Optical Attachments and an FF58 Non-optical Attachment are under development – each sharing the same external body design and 77mm filter thread. This strategy makes it possible to build up a shooting set where optical characteristics and aperture settings (dictated by the configuration of the FF58) are uniform across all four focal lengths (25mm, 38mm, 58mm and 88mm). Therefore it is possible to build up a set of various FF58's of different optical configurations while only needing one of each front mounted Optical Attachments. With the supplied adapter ring the FF38 will also work with other 55mm thread lenses.
A FF58 will set you back between £140 ($225) for Canon EF mount to £260 ($420) for Arri PL mount. The FF38 is still on pre-order and is priced at £280 ($450).
The ordering process has been slow. Lead times have been between 4-6 weeks from the date when I placed my orders to the date where I get a confirmation of shipping. Email contact during the process is limited. DSO is essentially a one man operation and the process is fully bespoke, with each lens built one by one. This takes time. DSO will test your patience. Just so you know. But all good things come to those who wait, right?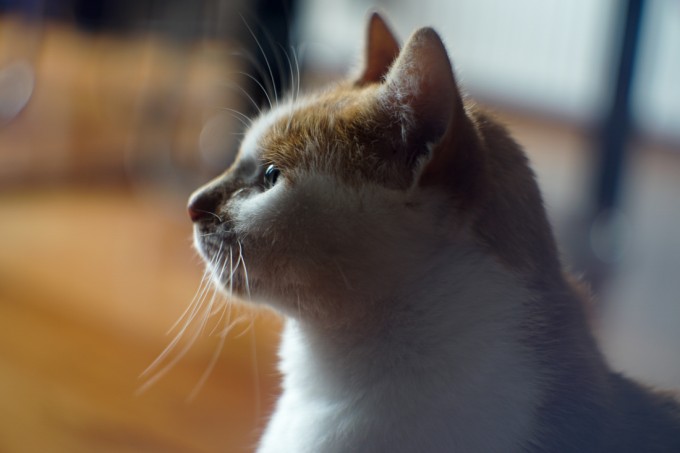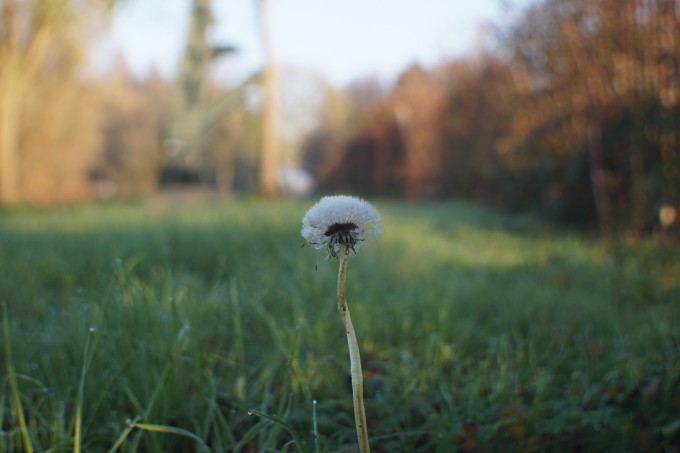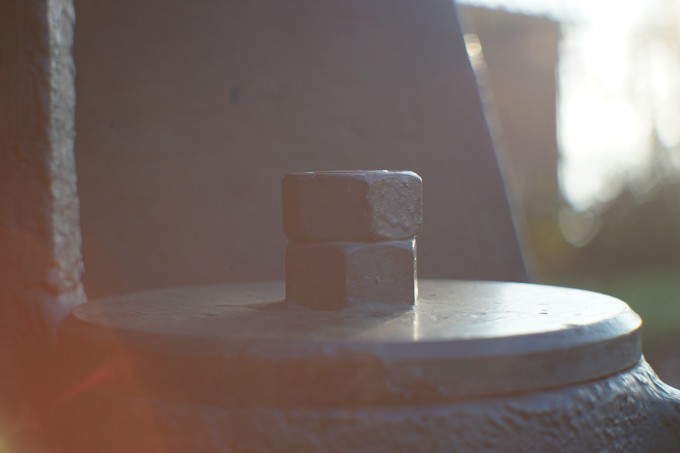 Is it the Schidt?
Digital photos have become too clean in my book. The FF58 adds a more lo-fi look with an analogue aesthetic that you cannot get elsewhere at this price, as far as I know. I am but an amateur so using old glass is beyond me. I would not even be able to perform even the simplest of repairs.
As for the tinted options, unlike typical front mounted filters, they only activate when exposed to large amounts of light pooling the lens barrel. The lens creates dynamic shifts in overall hue which are often unpredictable. Since this effect originates within the physical domain rather than software, the 'baked in' look and tactile nuances impart a beautifully analogue feel to digitally acquired and processed imagery. And you can see them real-time as they occur in your viewfinder or camera screen.
My first FF58 has a low contrast but no tinting or degrading. Flaring can be controlled, but when it flares, it flares! The FF38 opens more possibilities by changing the focal length of the FF58, but maintaining my selected optical characteristics. On my Sony Alpha 6000 I use it with a Roksen Focal Reducer Speed Booster Adapter Canon EOS EF mount lens to Sony NEX E A6000 converter. This applies a 0.7 times magnification so I can use it at the original 58mm focal length even on the APS-C sensor.
I liked shooting with the FF58 so much that I was one of the first to pre-order an FF38 attachment. Mine is number six. I also now own a second FF58. This is an amber / gold tinted one with a fixed F4 triangular aperture.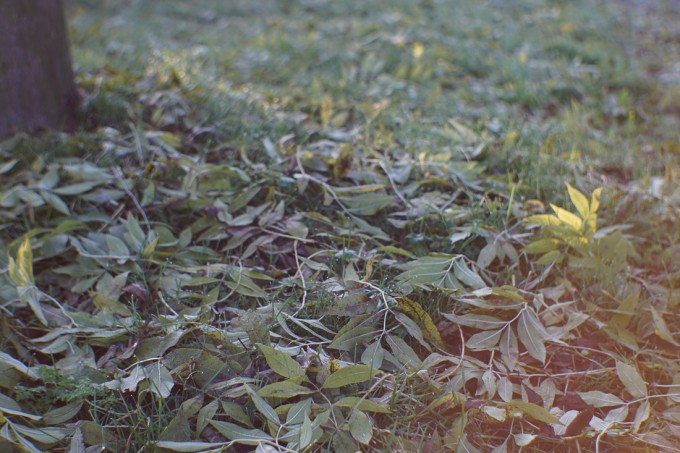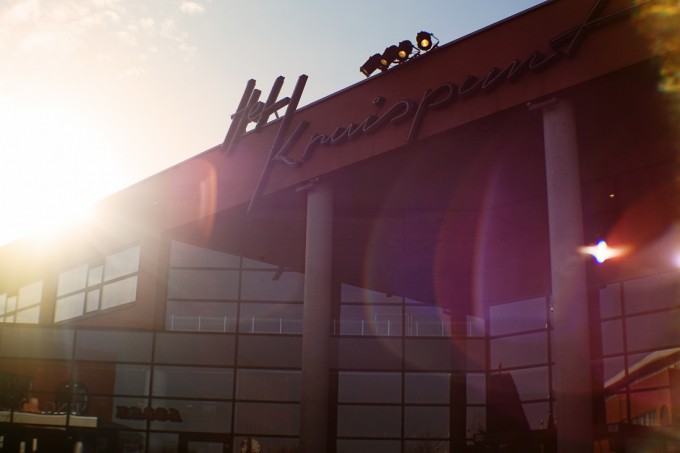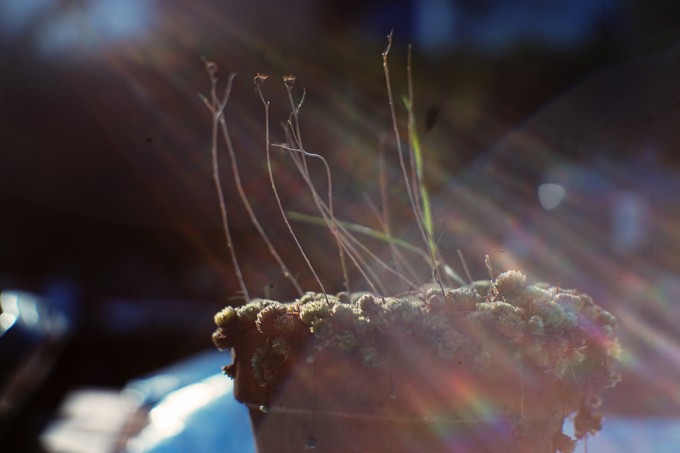 My lenses are one of a kind and have clearly been lovingly crafted to my own spec. I only wish the bokeh would be smoother, but at this price I can live with it. It is also the price you pay for shooting with a lens based on a 70 year old design.
One more thing: the aperture is labelled wrong. F2 is actually f16 and vice versa. This does not bother me. I shoot with three aperture settings: f2 when I want a shallow depth of field, f16 when I want clarity and somewhere close to f2 when I shoot portraits and want more of the face to be in focus. But such a thing could drive some people up the wall.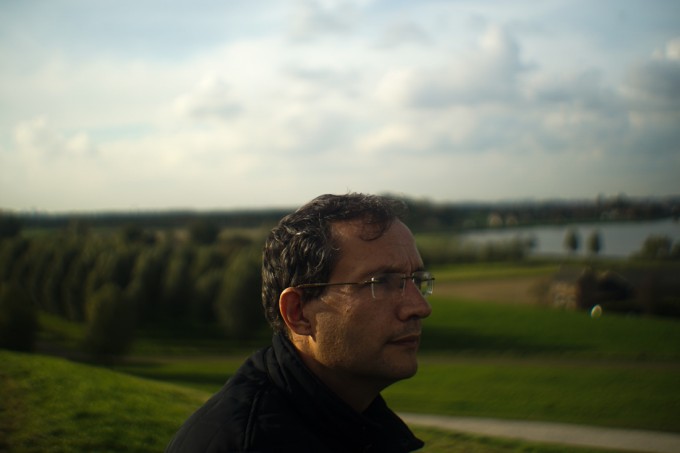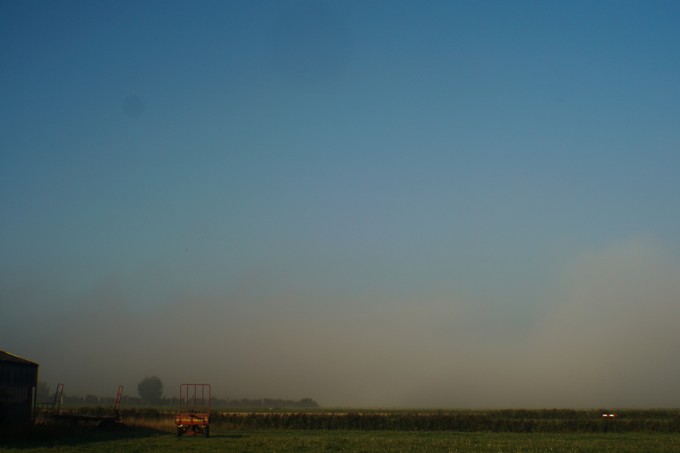 A word of warning
These are not modern lenses. Character means imperfections. Lots of them. If you want to pixel peep you will find all kinds of wackiness. They are fully manual as well. Definitely no auto-focus and such.