Have a good Sunday. One shot, Sony A7II, Zeiss Loxia f/2
Been shooting with the Sony A7II (and A7s) along with the Zeiss Loxia 35 f/2 and 50 f/2. These are fantastic lenses from what I have seen so far (see my 1st look video here) and for me and my tastes I prefer the 50 to the Sony/Zeiss 55 1.8 for color, detail, build and overall joy of use on the A7 series.
I'm taking the day off but figured I would post my A7II setup, which I must admit, looks pretty nice 🙂 My A7II is set up with the Gariz Half Case which fits perfect (unlike the case they make for the A7, A7R and A7s) and it is beautiful. The ONA Presidio strap also is a nice fit for this camera. The camera feels hefty but not heavy, the improved build and feel of the II is so nice in the hand and after months of use, I prefer the new body design to the old  – no contest. Take a look below: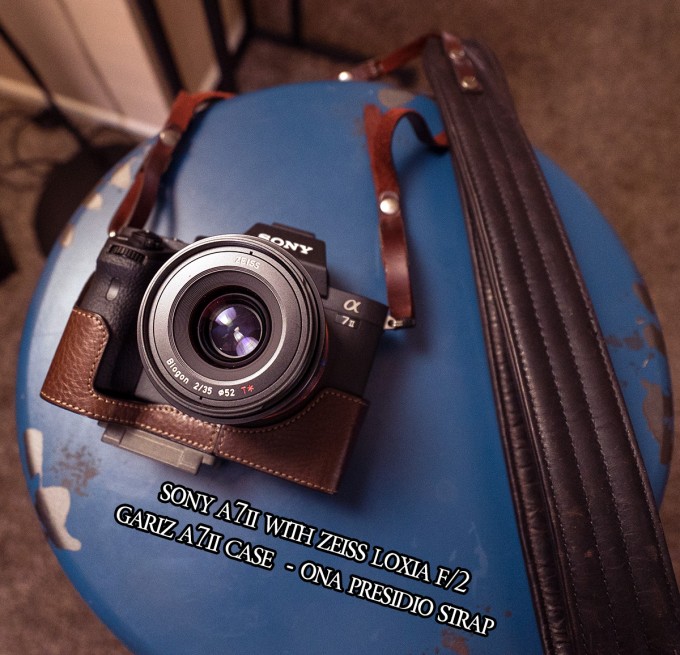 One shot, taken at f/2 with the 50 Loxia. This one is from RAW. Nice Bokeh, color and detail. Teeny bit of CA on the shoulder but my CA torture test shows this lens has less CA than even the Leica 50 Summilux, TONS less than the $11,000 50 Noctilux, and even less than the Leica standard 50 cron. All fast glass has some CA – Nikon, Canon, Leica, Sony, Zeiss, etc. This one less than most.
Have a great rest of your weekend, will be back tomorrow with new posts!