Voigtlander 40 1.4 Review on the Sony A7r
By David Farina
Hi everyone, I am David.
I am checking out this site since some time and thought that I would finally write something up myself. First of all, I want to thank Steve for this great site. For enthusiasts and professionals it is really the best way to evaluate new cameras, lenses or even bags and accessories, as everything here is real world testing!
Little Introduction: I am 22 years old and live in Zürich, Switzerland. My INTEREST in photography was always there, but it came over me when I went to Hong Kong, Thailand and China in 2012. I simply was not satisfied with what I got with my old Nikon (mostly because I had no clue). I got myself a Canon 650D, then a 6D, and with the Full Frame my LOVE for photography was born. Gear lust was always a big factor in my development of learning and making pictures as I really enjoy trying out new things and new lenses etc. As I was a bit tired of taking the 6D with 5 lenses with me around the globe, I got myself an A7R and fell in love again. Converting more and more from the Canon lineup to a Mirrorless lineup has a lot of advantages, but that is something I will not cover here. Since moving to Sony I built my setup containing of an A7R, A7S with the Sony FE 16-35mm f/4 and the Voigtländer Nokton 40mm f/1.4 MC. This makes a great travel kit, as well as a very light weight option without too much compromises.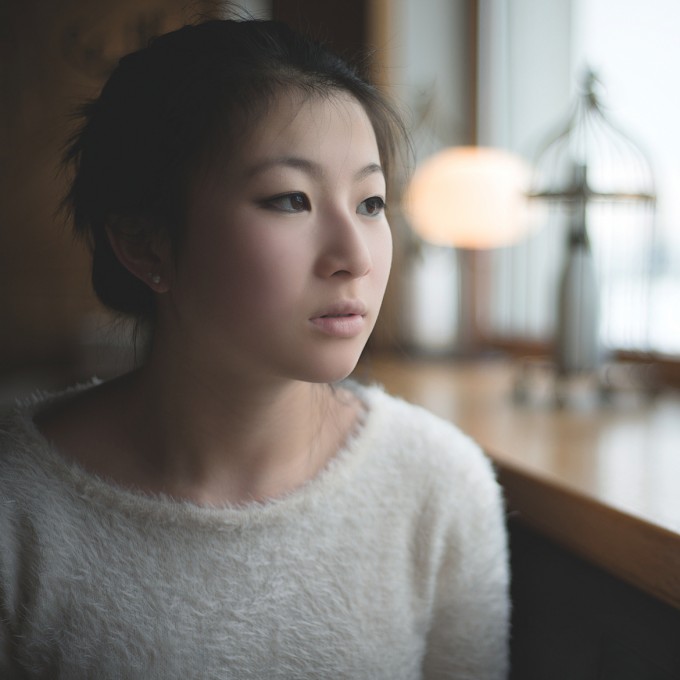 What I'm going to do here is giving you an idea of how well an adapted M-Mount lens can do on a Sony A7 body. So let's take a look at the physics of the Voigtländer 40mm 1.4:
This lens is extremely small and light. It weights only 6.2 oz (175 g) and is built nicely with an all metal barrel. Unbelievable for an f/1.4 lens! I find it to be the perfect size for a walkaround lens on my A7's, and that's why it is!
But what's it all about with the unusual 40mm focal length? In my Canon days I was a die hard 50mm fan and the Canon 50L was glued to my 6D when I was traveling. But when I got the Fuji x100s I found 35mm (which is the equivalent of its 23mm lens on full frame) quite handy, as you don't have to back up that much when space is limited. The 40mm fits in between those two more conventional focal lengths, making it really versatile.
The lens itself features a grippy aperture ring on the front of it, and a focus ring which has a tab to place the finger on it for focusing. The operation of those rings is very smooth and feels well made. The focus turns from close focus to infinity in a bit more than 90 degrees, which is nice because you can focus fast as the travel is short. The aperture ring clicks in half stops.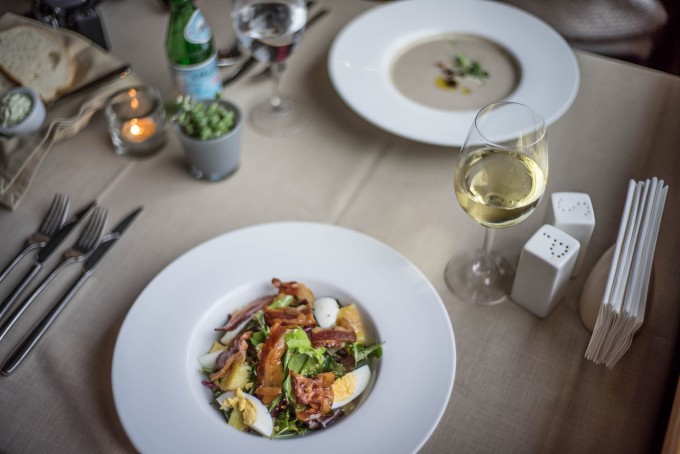 Many people asked me how I manage to use a manual lens as my everyday shooting and walkaround lens. The answer is, I don't! Really, with the Sony A7's focus peaking help and magnifier feature it feels very easy to nail the shots, even on moving subjects. And this is not coming from someone who's been shooting manual glass 20 years ago, this is my first manual lens, and I really have fun with that. Off course I missed the one or the other shot, but for each I missed, I gained 3 others because if I still would use my 6D + 50L, I would not have taken it anywhere with me as I do with the A7R/S and this tiny lens. And manual focussing is somehow like when I first used a prime lens – it makes you think what you do! You can't just snap away a few pics like some do with smartphones, and this influences the quality of the photographs taken. When I would have to measure the amount of images I've taken until I felt really confident with manual focusing this lens, I'd say I've shot maybe 100 shots until I fully got the hang of it. It really takes not a lot of patience and fiddling, so if you're having problems deciding whether you need AF or want to benefit from a small and light wide-aperture lens, just take the plunge. I've had the same doubt and am now glad I did.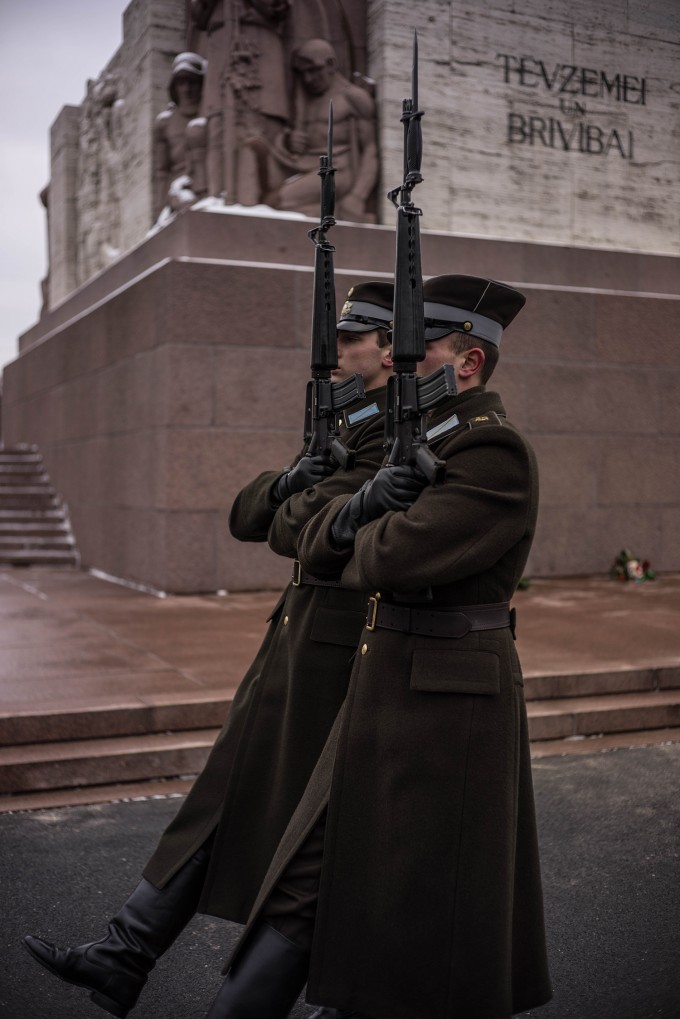 But I guess what you are all wondering is if this lens is capable to deliver sharp results, right? I was sceptical at first, because of the size and the wide aperture. Since looking out for lenses I learned that quality glass is never cheap, and only very seldom it is small and light. Man, were I wrong! This lens is top notch. It is very sharp in the center, maybe even outresolves the A7R in the center of the frame at wide open aperture. The edges don't look smeared, but are not very crisp at all. But hey, does it really matter on a lens like this? Obviously you're not going to shoot landscapes with it, and for uses as a street photography, dreamy portrait or candid lens the center is the most important part of the frame, I'd say. However, stopping down improves the sides greatly. At f/8 we are able to get an overall crisp look. I don't pixel peep (anymore, lol) and of course the sides and edges won't be as sharp as the center, but overall the sharpness is highly convincing. Now we have a lens which is small, light, has an all metal body built to high standards, has no operational flaws on the aperture and focus rings and is amazingly sharp! The only trade off is autofocus, but I can live with that!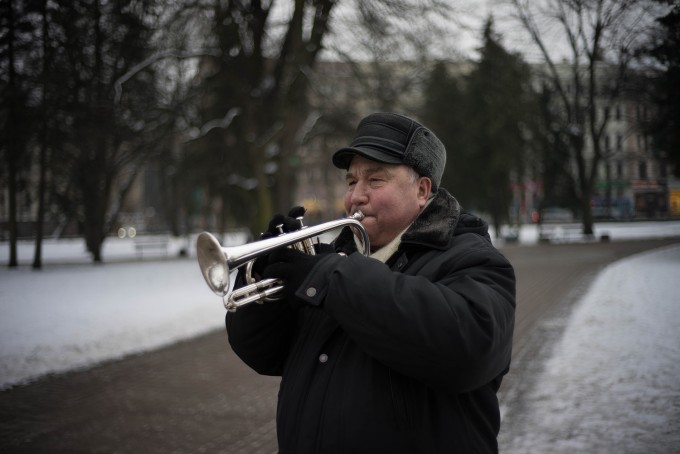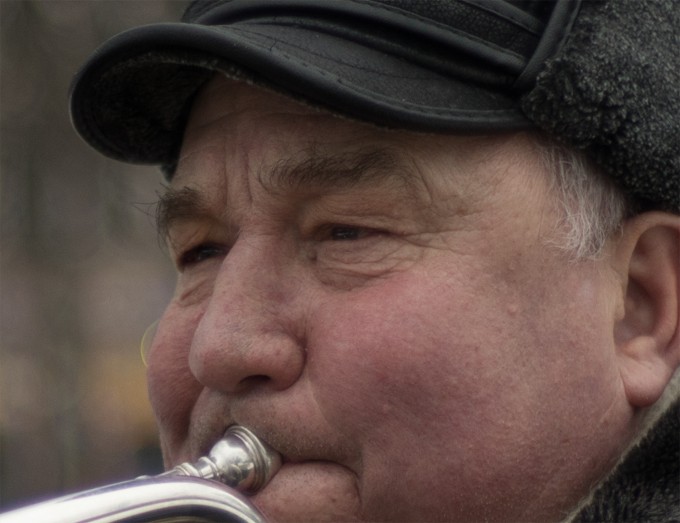 So far so well, the lens is great built and sharpness is satisfying. But what about the colors? What about rendering of out-of-focus areas? What about the dimensionality?
Okey, lets start with the colors. On the A7R the lens has very natural, almost uber-natural colors. It renders colors appealing and has a bit of a warm touch. On the A7S I feel like it is not as saturated or clean like on the A7R, but still has a wonderful tone. Don't get me wrong, I'm talking about minor differences. But where this lens shines on the A7S is when you raise the ISO beyond 6400. This makes it a perfect companion for the A7S in lowlight, and the colors are kept great all up to ISO 51200. Beyond that, it gets really noisy, but what do you expect at that high ISOs.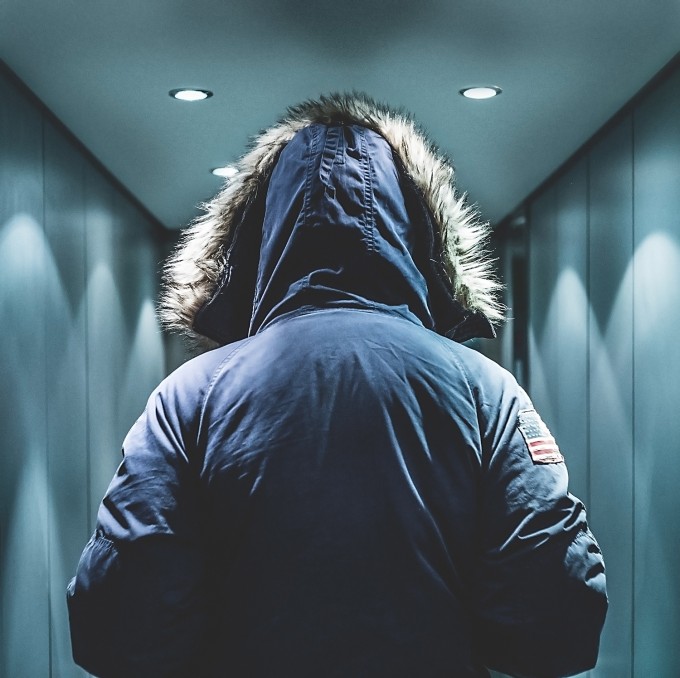 When I did research prior to getting this lens, a lot of reviews claimed that this lens had a tad of a nervous bokeh. I see what they meant, but to me this is in no way bad. The background melts away nicely while keeping sharp details on your subject. This lens is able to open up the aperture to f/1.4, which makes the 40mm lens also suitable for portraits. I expected this lens to have a lot less bokeh (quantity) due to the fact that it is actually a wide angle lens. But I find the amount of background softness not that different to my 50L at f/1.2. Highlights in the background can end up a bit nervous, showing some onion-ring bokeh, but only in certain occasions. After using this lens extensively the last 3 months I must admit that I had occasions where the bokeh was not as smooth as with the 50L, but 99% of the time it renders nice, big and round out-of-focus balls.
But what I like the most on that lens, is not how it melts away the background. It's about how this lens has a certain pop! It is hard to describe, and for that purpose I have selectively chosen a lot of images which demonstrate that pop. What I'm talking about is how the separation from subject and background makes the subject stand out. It has a 3D look to the pictures if you want so. I think this comes down to the fact that this is a wide-angle lens with a wide aperture, but is still resolving incredible sharpness and details on subjects. This is, in my opinion, the most valuable feature of this lens. How often do I look at a nice picture I've shot, but think that something's missing or that it looks rather flat. This lens is the opposite, as it is able to make even uninteresting subjects pop out of the picture, giving you a nice overall look and feel of the image.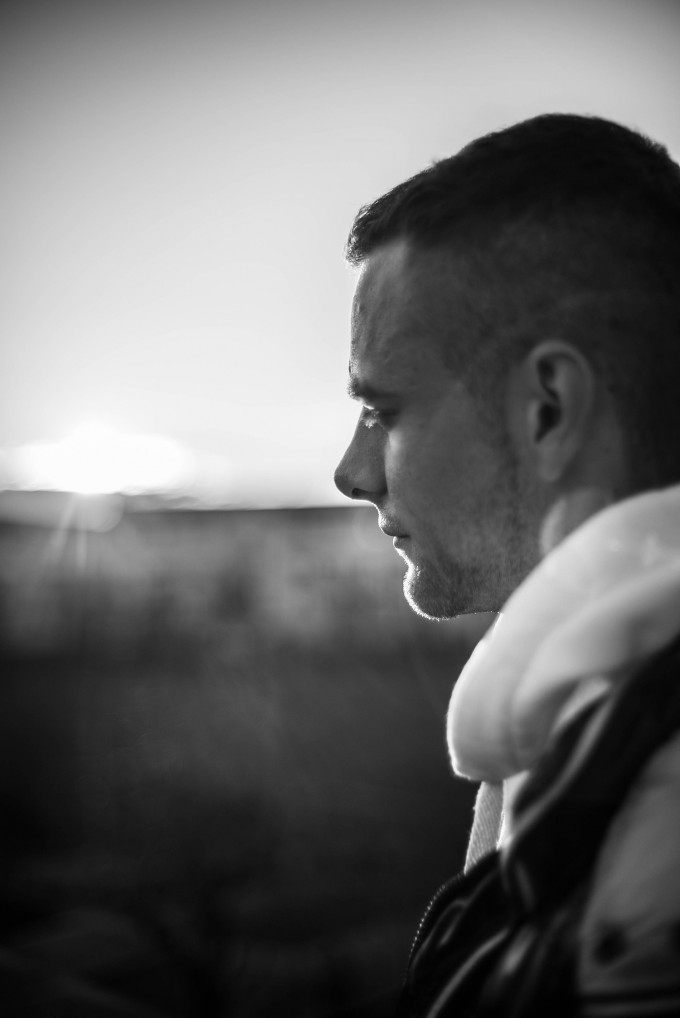 I will not dive down deeper on topics like flare and abberations. But I can tell you that this lens is not bad in both aspects. I have the multicoated version, but flaring occurs from time to time. But it is really not that "ahh that flare looks ugly and lowers the contrast tremendously". More of a "hey theres a flare, maybe I can use it for artistic purpose?" 🙂
I did not notice any abberations, but like I already said, I'm not anymore a pixel-peeper (excuse the 200% crop on the trumpeter, but I couldn't resist as this really shows how amazing sharp this lens can be!).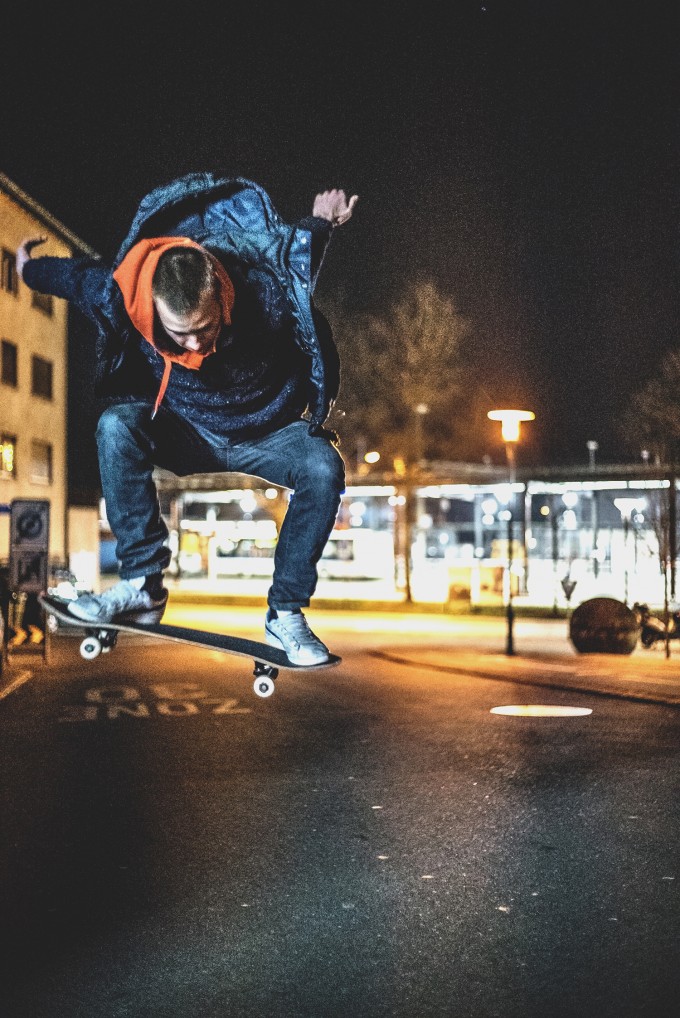 All in all, this lens is my perfect walkaround lens. Due to its rather unusual focal length it is pretty versatile, has a nice 3D look and melts backgrounds away nicely wide open, but still resolves great when stopping down, all in a very light, very small package. Paired with a Sony A7 body this is in my opinion one of the best combinations for travel, street and everyday photography.
I hope you enjoyed my review and pictures of the A7R/S with the Voigtländer Nokton 40mm 1.4, and wish you good shooting!
You can buy the 40 1.4 at Cameraquest or B&H Photo.