The New Leica M Typ 246..or "The New Monochrom"
Seems the rumors were all true! The new Leica M 246, or "New Monochrom" has just been announced by Leica and it is basically what we all thought it would be..an M 240 body with an all new 24MP Monochrom CMOS sensor. No more CCD as with the M9 to 240. This new Monochrom appears to be a beauty. Me, I ADORE and LOVE my M 240 body. For me it kills the Leica M9 body in so many ways from feel, shutter sound, LCD, battery life. quality of controls and the way they feel, menu, RF frame lines and so much more. It is for me, the best digital M body ever designed so I am thrilled to see it make its way to the new Monochrom.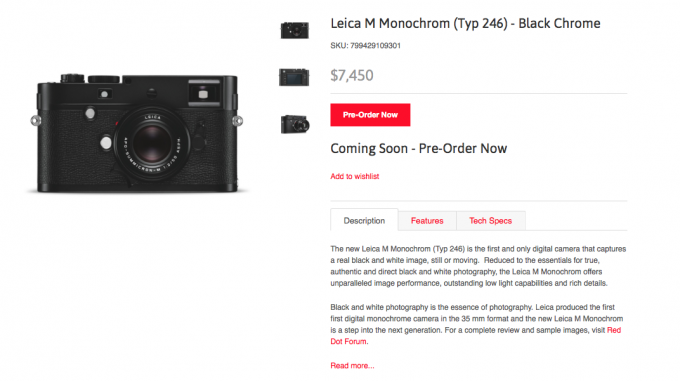 The big question many have is "will this give the same amazing B&W as the previous CCD version"? That remains to be seen as I haven't seen one, tested one or tried one. I should be able to soon. Expected to ship in just a couple of weeks, around mid May the new Monochrom 246 comes in at $7,450 and as before will be a niche camera that users will cherish and adore. Many do not understand the concept of a B&W only camera but it does have its benefits for sure. The previous M Monochrom put out B&W files that no other camera could match for B&W purists. It was truly the digital version of film, but instead of being stuck with one film, you could get the looks of many types of film. Of course, NO DIGITAL will ever replicate real film, but we can get in the ballpark.
You can see some 1st samples over at the Red Dot Forum, and to my eye, they look fabulous.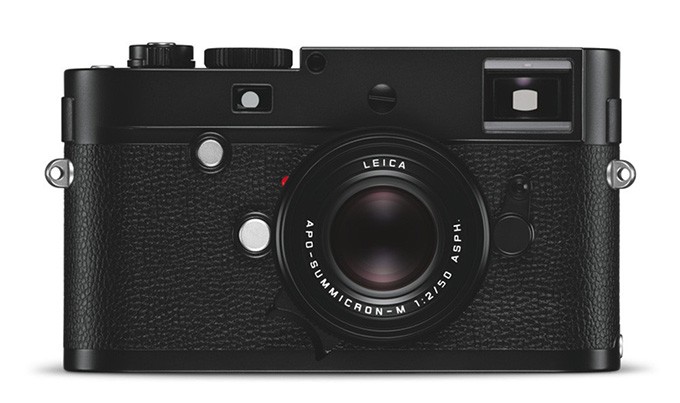 Some specs:
Outstanding imaging performance with low noise up to ISO 25,000
Live-View and focus peaking
Large buffer memory and Leica Maestro processor
High quality full-HD video function
Easy to use – reduced to the essentials
Body made of high-strength magnesium alloy and solid brass top and base plates finished in black chrome
Sapphire crystal glass cover plate and 3" monitor
Access to a wide range of M lenses from 16 – 135 mm
New filters solely for the Leica M Monochrom widening creative possibilities
Compatible with all accessories for the Leica M (Typ 240)
Access to R lenses with Leica M-Adapter-R for pictures and video
Adobe Lightroom available as a download
Made in Germany
I think the new M 246 Monochrom will be amazing, but I love Leica. I love their cameras. I love how they work, how they feel and that they are the most beautiful cameras made today for 35mm full frame.
Expensive, yes. Worth it? Maybe, that depends on you. Oh, it also now shoots video..only in B&W of course 🙂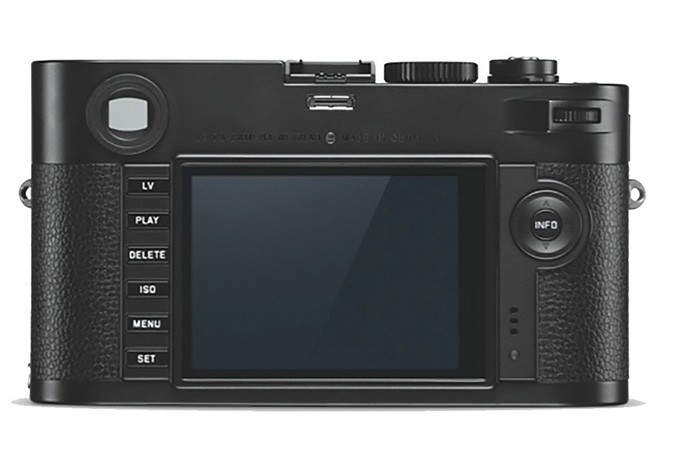 You can pre-order the new Monochrom from Legendary Leica Dealer Ken Hansen by e-mailing him at khpny19@aol.com.
You can also pre-order at the Pro Shop for Photographers, PopFlash.com and Leica Store Miami. 
I wil not be able to buy one but I should be able to test one as I have already spoken with Leica, so look for info soon from me with samples. How soon? Probably a couple of weeks.
OFFICIAL PRESS RELEASE:
Leica Unveils Its New M Monochrom Camera,
Taking Digital Black-and-White Photography to New Levels
Fresh Features Focus on Unsurpassed Imaging Performance, Rich Details,
Peak Low-Light Capabilities, HD Video Capability and Live View Options
April 30, 2015 – Leica Camera introduces the new Leica M Monochrom (Type 246) today, the next step in its hugely successful digital black-and-white photography concept for the Leica M rangefinder camera system. The new Leica M Monochrom, the first and only digital camera to enable a real black and white image – still or moving – without image processing or filtering, will be available May 2015.
"With never-before-seen imaging performance, outstanding low-light capabilities, and richness of detail, the new Leica M Monochrom surpasses the high standards set by its predecessor," said Roland Wolff, VP of Marketing and Corporate Retail for Leica. "At the same time, it keeps its primary aim sharply in focus: black-and-white images with top quality across the board."
Thanks to its high-capacity 2GB-buffer memory and Leica Maestro processor, the new Leica M Monochrom captures sequences three times faster than its predecessor. The new processor also enables extremely fast display of the captured images in review mode, making the new Monochrom even more versatile.
The Leica M Monochrom follows the successful route taken by the Leica M and captures decisive moments with 24-megapixel resolution. The monochrome CMOS sensor produces exceptionally sharp pictures at all sensitivity settings up to ISO 25000. As the M Monochrom has no color filter array over the sensor, it requires no interpolation for the calculation of luminance values. The result is 100% sharper images with brilliance and detail contrast that far exceeds what color photography can do.
The new Leica M Monochrom can also capture high-quality full-HD video in black and white. The optional Leica microphone adapter set, comprising an adapter and a stereo microphone, ensures perfect sound. The high-resolution 3″ monitor with 921,600 pixels ensures that photographers have complete control of composition, exposure, focusing and depth of field.
Moreover, the camera now offers full visual control with its Live View function, which provides two focusing methods: the up to 10x magnification of Live View Zoom mode, enabling full control of the sharpness of details in the image on the monitor or the closest focusing distance; and Live View Focus Peaking mode, where sharply focused edges in the image are highlighted by colored lines.
Another advantage of the new CMOS sensor is that, in addition to the M-Lens portfolio, almost all lenses of the Leica R series can now be used with an optional adapter on the Leica M Monochrom to expand the creative capabilities of the Leica rangefinder system, as is also the case with the Leica M. Additionally, all equipment and accessories from the Leica M series are compatible with the new Leica M Monochrom.
Other new features include:
• Nearly unbreakable sapphire crystal cover glass for the LCD monitor, treated with an anti-reflection protective coating to ensure precise assessment of images in any lighting situation.
• A body manufactured from high-strength magnesium alloy, with a top- and baseplate made from solid brass blanks and finished in black chrome.
• New yellow, orange and green filters, available in July.
About Leica Camera
Passion for creating perfect pictures. Leica represents a union of craftsmanship, design and experience. It is a beautiful collision of art and engineering, and the future of form and functionality. Leica Camera is an internationally operating, premium-segment manufacturer of cameras and sport optics products. The legendary status of the Leica brand is founded on a long tradition of excellence in the supreme quality and performance of cameras and lenses, and the iconic images that artists and photojournalists everywhere captured with them. Leica Camera AG is headquartered in Wetzlar, Germany.
For more information about Leica visit www.leica-camera.com
So what do YOU think about the new Leica Typ 246 Monochrom? Leave your comments below!