New Sony A7RII, RX100IV and RX10II up for PRE ORDER NOW!
Hey guys! Sony opened up pre-orders today at all dealers for the new A7RII, RX100IV and RX10 II! You can use the links below at my preferred place to buy Sony, B&H Photo!
The cool thing about Pre-Ordering? You are not charged until the order ships (from Amazon and B&H Photo) and you can cancel anytime before it ships if you change your mind. So if you see something come out you do not like about the cameras, you can cancel before it even ships. If you have an issue with the camera AFTER it arrives, refunds are quick and easy with B&H Photo and Amazon, all automated. It's a win/win situation if you think you really want a new camera that comes out later as you will be the 1st to get it as well.
The A7RII – Pre Order it HERE at B&H Photo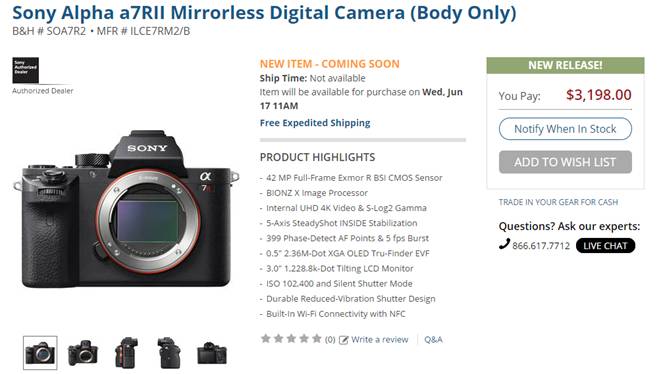 —
The RX100 IV – Pre Order it HERE at B&H Photo.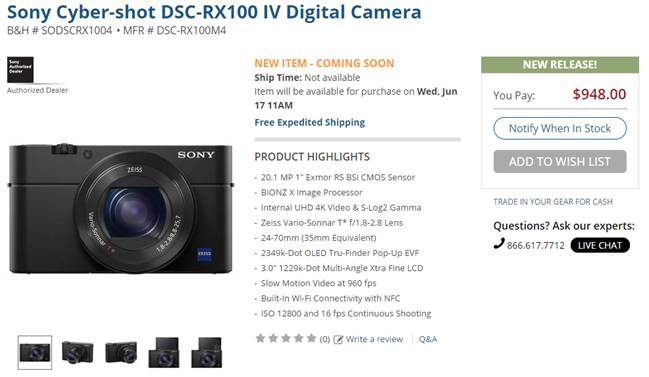 —
The RX10 II – Pre Order it HERE!