Winning 1st Place in The World's Largest Photo Competition!
By Andrew Suryono
Hello Readers, My name is Andrew Suryono. I won 1st place in this year's Sony World Photography Award, Indonesia National Award. Below is my winning photo, "Orangutan in The Rain."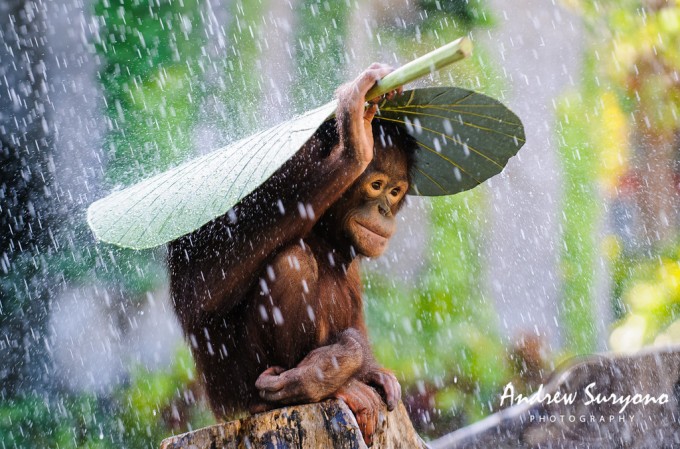 This year 173,444 images was submitted from 171 countries, making Sony's photography contest the largest in the world. Winning 1st place in this competition means a lot to me. Not only because this is the largest photo competition in the world, but also this is my first ever international award. I'm an avid reader of Steve's site. I sent an email to Steve asking his permission to share my experience from winning the competition with you and he replied to me with a resounding YES in less than 5 minutes.
I'm super excited to share my experience with you here. Here we go! I'm sure many of you already have a question in mind: "What's the prize of winning this competition, Andrew?" Did I read your mind correctly? 🙂 Sony gave me a Sony A7s, a Carl Zeiss 24-70mm lens and a flight ticket to London (return). They also took care of my hotel accommodation, meals and transport during my 5 days stay in London. During this trip, Sony organized a photography tour where I can try all kinds of Sony's new camera and lenses. I tried the Carl Zeiss 35mm f/1.4 lens, the Sony 28mm f/2 lens and the Sony 90mm Macro lens. Sony also did a photo exhibition to showcase of all the winners' photos and finally end it glamorously with a gala dinner for the awarding ceremony. Here's a picture of me holding the trophy during the Gala Dinner ceremony.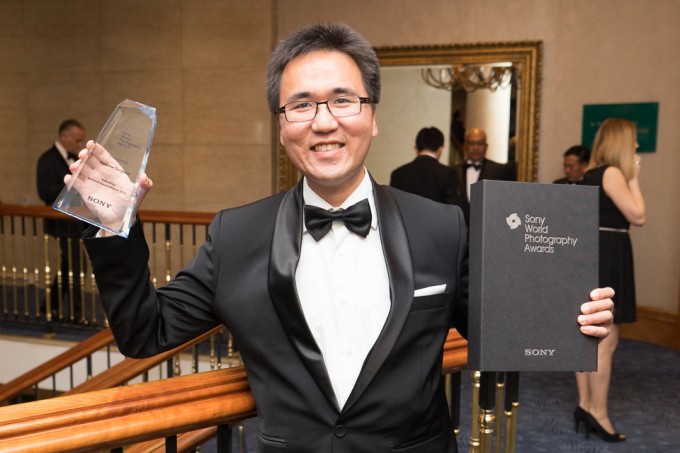 On top of all that, I got tons of publication requests. My winning photo was featured in big sites such as CNN, National Geographic, Huffington Post, Daily Mail, The Telegraph and many more. I view photography as my hobby and I never thought I could make it this far. Hopefully my winning photo and achievement can inspire you or at least light up your day!
Until then, take care! If you want to learn more about me, feel free to visit me at: My Blog: www.photoseis.com My Photo Gallery: photoseis.smugmug.com