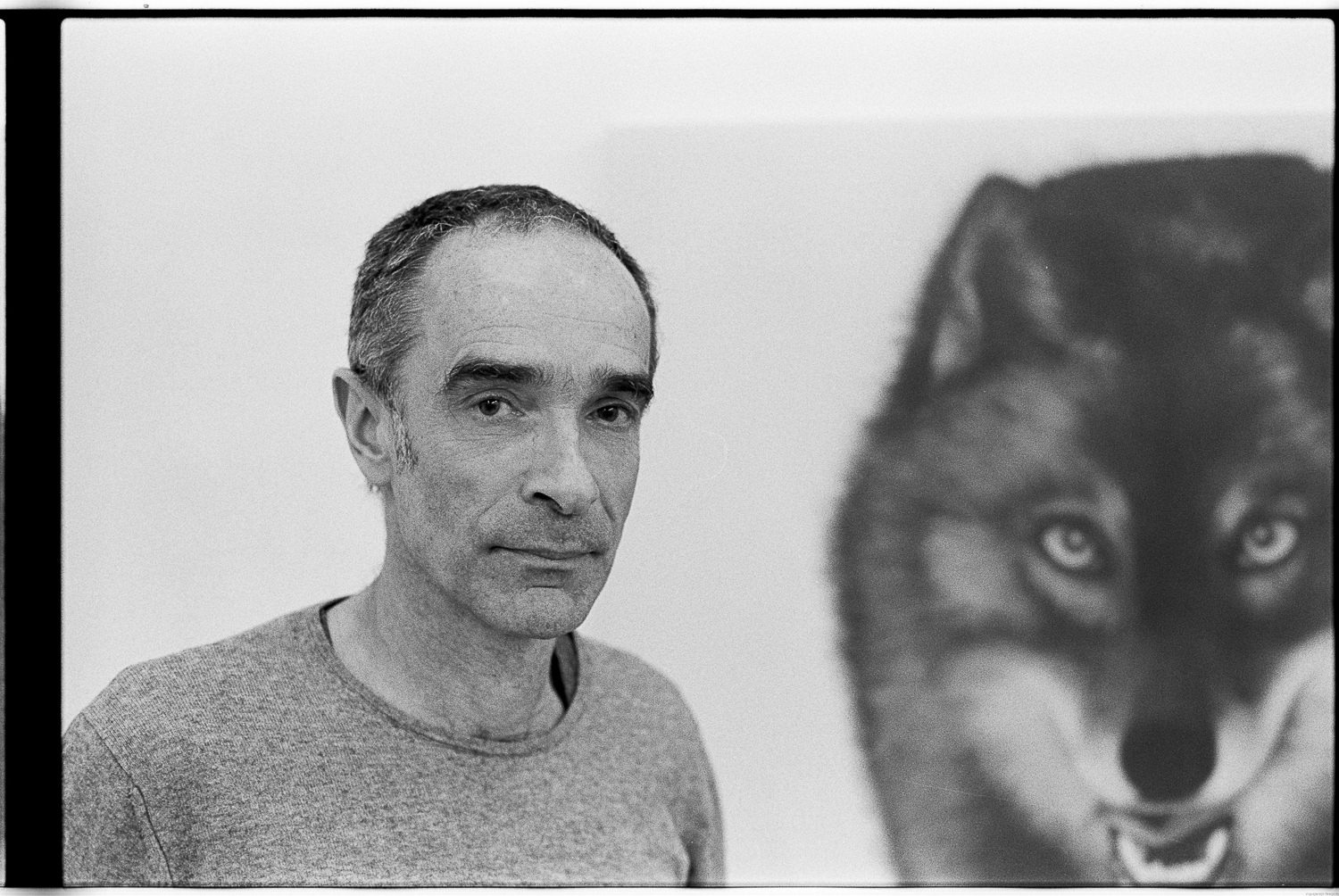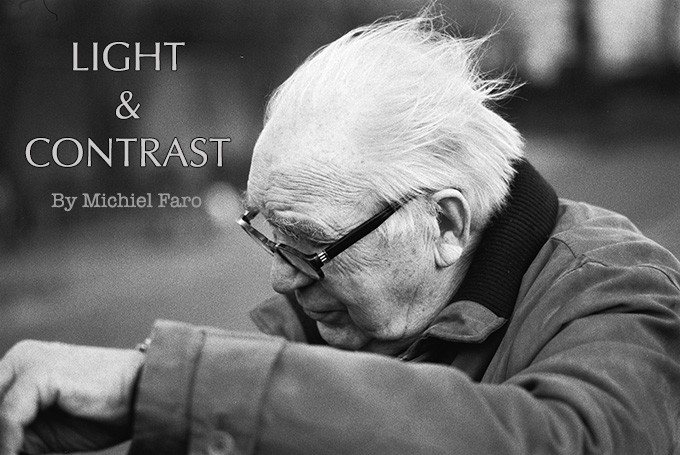 LIGHT AND CONTRAST
by Michiel Faro
Time to get some of my own work out there, to be commented on and be criticized, instead of it all going the other way.
A bit about myself: I'm 62, Dutch and live in Holland, married, a stepson of 18 and two lovely two-year old girls. I work as a lawyer in Amsterdam. I have two potentially time-consuming hobbies: riding racing bicycles (I rode competitively for 25 years) and photography. I've been photographing since I was 14 or so.
My late father taught me everything, darkroom work included, though we never progressed to colour. I started with a Werra, which is more or less the most simple and wellmade camera one can think of. A Zenit slr was next, then a Yashica TL Electro (great camera), until a Nikon FM2n followed in 1990; a body I still have and use with great pleasure. FE2, an FM3a, a Contax RTSIII and a collection of used Nikkor and Zeiss primes round-up my analogue stuff. Digital started in 2008 with a D200, then a D700, then a D800 and now a D800E (both the 800 and the E can be underexposed routinely by almost up to a stop without any noticeable loss in image quality; a real bonus) with the 24, 35, 58 and 85 1.4G's. I like the SLR form factor, prefer OVF's over EVF's and displays, dislike tiny camera bodies that may be light but have infuriating ergonomics and no viewfinder, and once you've gone full frame there's no going back to a smaller sensor. Oh, and I don't buy the next best thing every time it comes out, which can be quite frequent. Learn the stuff you have thoroughly, and that's complicated enough in itself.
My photography can be divided roughly into three main categories: portraits (close, and possibly intrusive), situations/geometry/shapes, and emptiness. That last category is even more frustrating than the others and might be suitable for another post in the future. For this submission it's situations/geometry/shapes and portraits.
Near the place I work in Amsterdam are two photo museums: FOAM and Huis Marseille. I try to go there on my lunchbreak every month or so. There's always something to see. I may not like a particular exhibition or image, but it always sets your mind working: what is it I don't like, what is it I do like, could I emulate it, could I approach that level of perception and technique, what sort of gear was used (ha!), etc etc. On the net, apart from the usual gear sites it's AmericansuburbX and Lensculture I have a look at quite frequently; always something interesting to see.
Foremost in my mind (subconsciously no doubt) when taking photographs is light and contrast. Light because of what the infinite varieties of light can do to what the human eye (and film or sensor) sees. Contrast because of the inherent, subdued or loud, tension I wish to see in the images I take. Interest, tension, something that makes you wonder, makes you ask questions, is what I'm looking for. Always.
So here is a selection of B&W film images, made with cameras like the Contax RTSIII, Contax RTS, Contax S2, Nikon F2AS and Nikon FE2 and a variety of primes, usually Tri-X and HP-5, and colour images, made with the D800 and D800E. Two of the three portraits were made with the Nikkor 58/1.4G, an amazing (and sometimes frustrating) lens; the third one with the 85/1.4G, another gem.
The 58, to dwell on that subject briefly, is attractive as an everyday walkabout lens (I have a camera with me always; 1.4/35 this week) for its (comparatively) low weight, but you have to account for the almost "short tele" like focal length. It really shines as a portrait lens in ambient light. I think it is, for all it's failings, a classic in the making that has to be used frequently to be fully appreciated.
Captions for the images are as follows:
B&W Situations
1 Man in FOAM museum: camera and lens unknown, TRI-X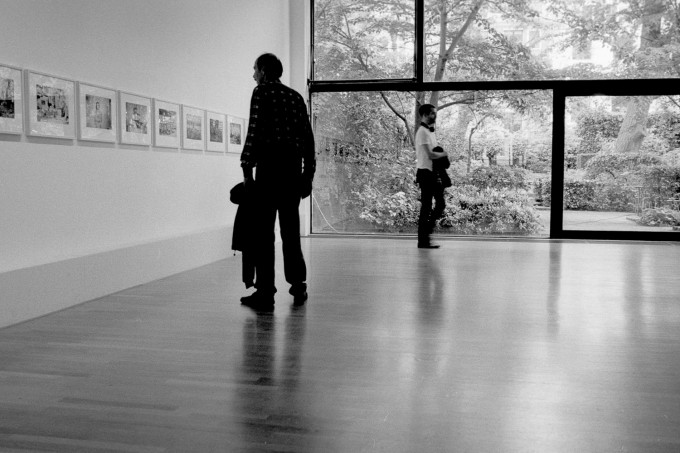 2 Man with hoodie: Nikon F2AS, Nikkor 2.0/35 AiS, TRI-X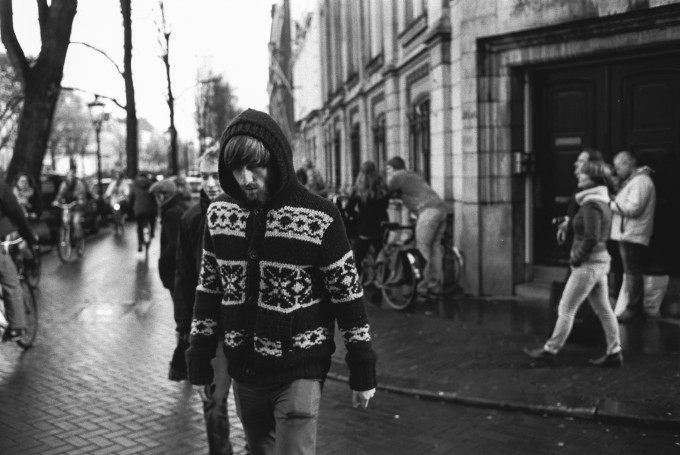 3 Man at Terry O'Neill exhibition: Contax RTSIII, 1.4/35 Distagon, TRI-X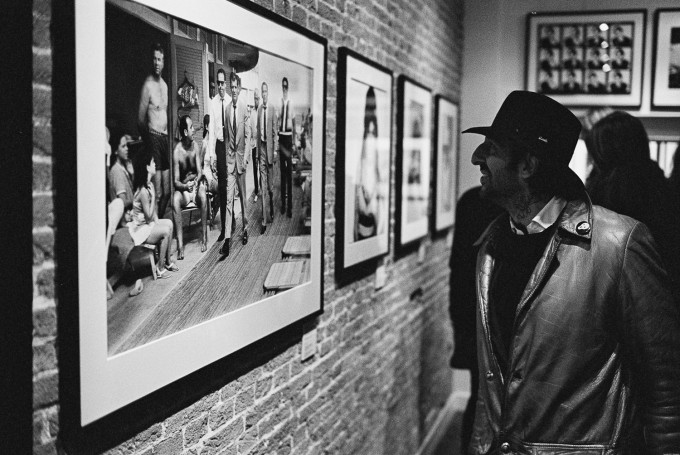 ———-
B&W Portraits
4 Cor: Contax RTS, 2.8/85 Sonnar, HP5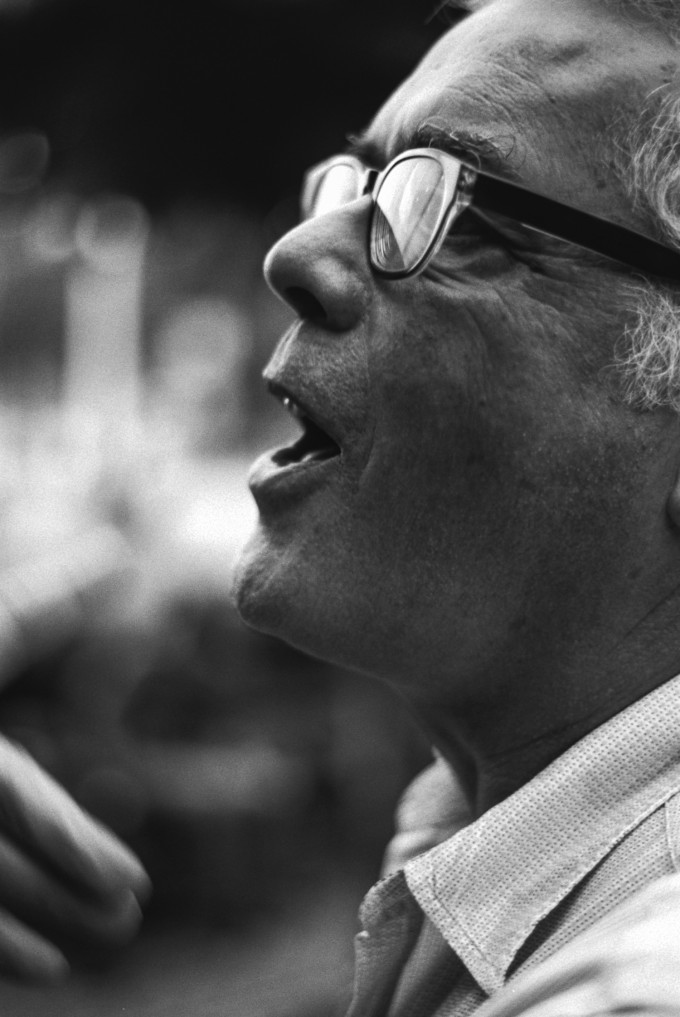 5 Olivier: Contax S2, 1.7/50 Planar, TRI-X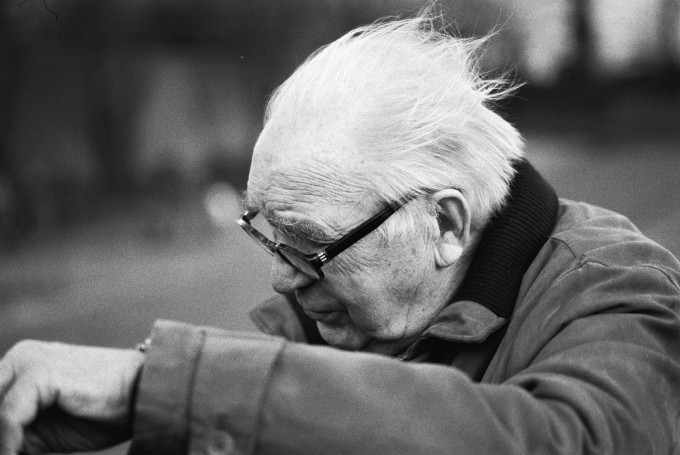 6 Rob Regeer, the artist and his art: Nikon FE2, Nikkort 1.8/50 AiS, TRI-X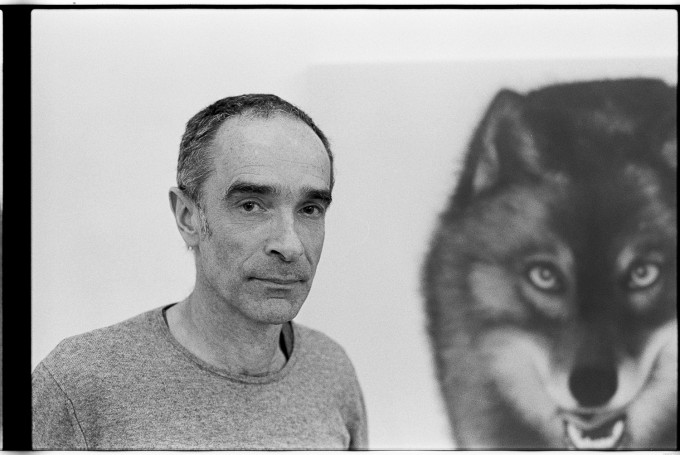 ———-
Color Shapes
7 Nikon D800E, Nikkor 1.4/58G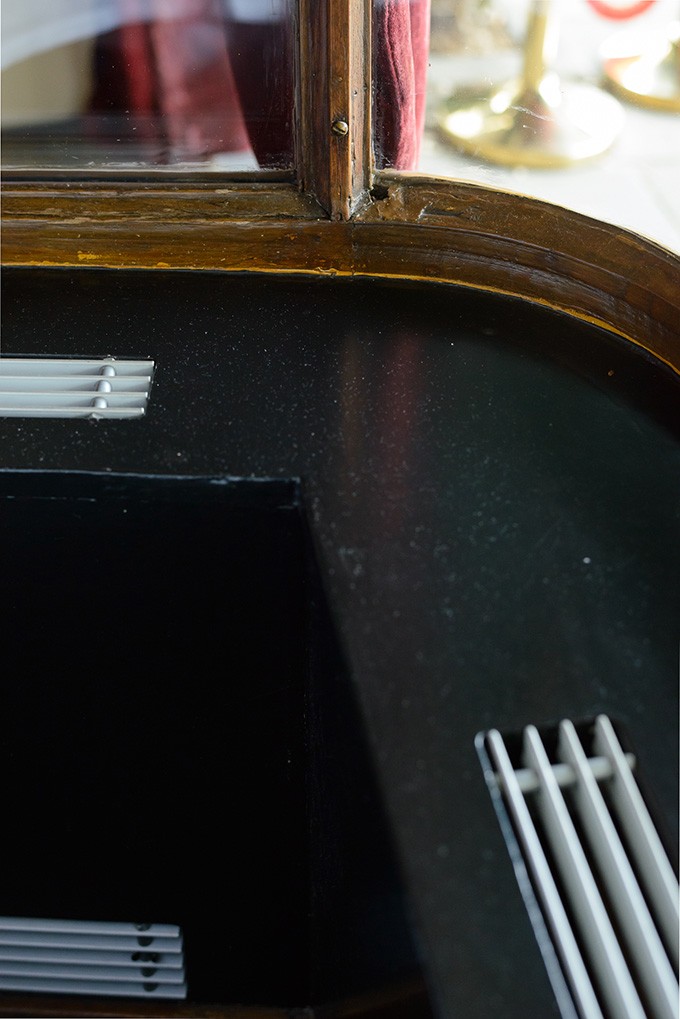 ———-
Color Portraits
10 Ed de Jong, photographer, with waitress held napkin reflector at his insistence: Nikon D800, Nikkor 1.4/58G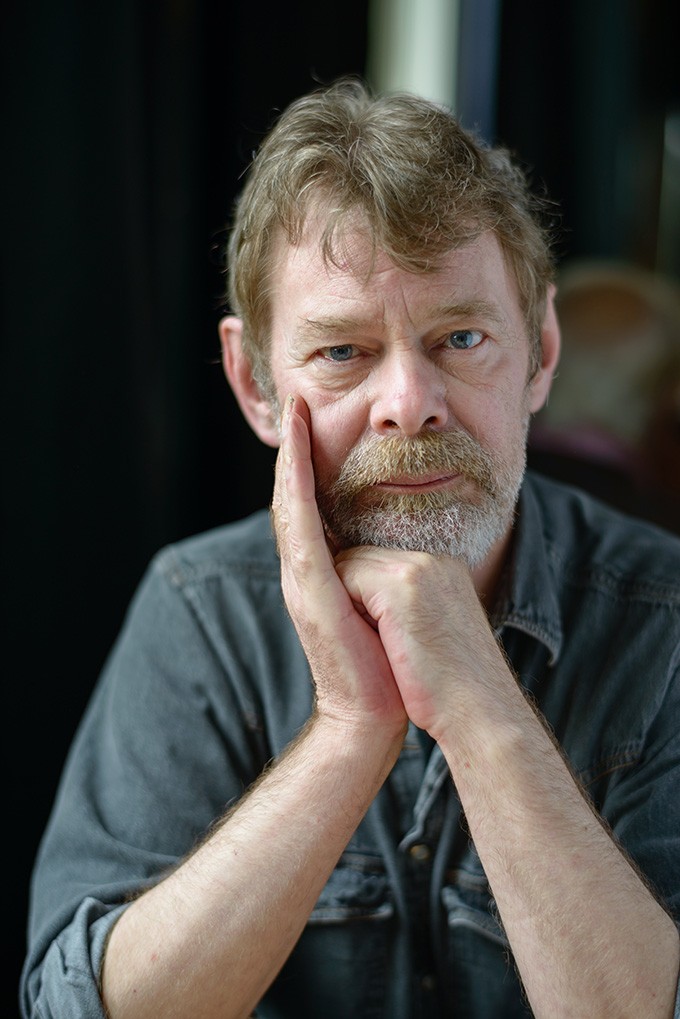 11 Jan Maaso, friend, Nikon D800, Nikkor 1.4/85G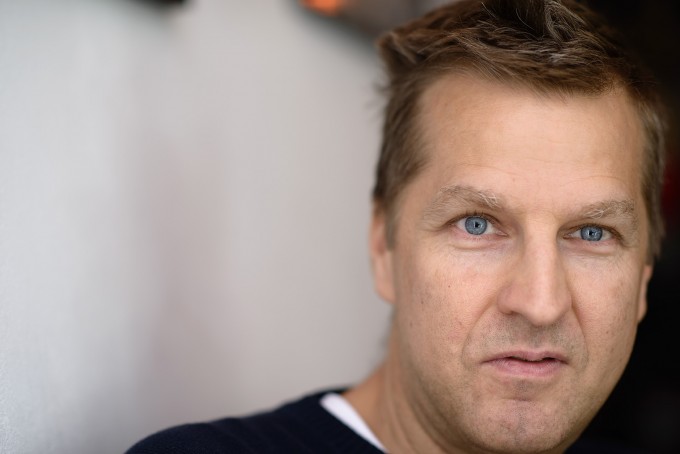 12 Wessel, colleague, Nikon D800E, Nikkor 1.4/58G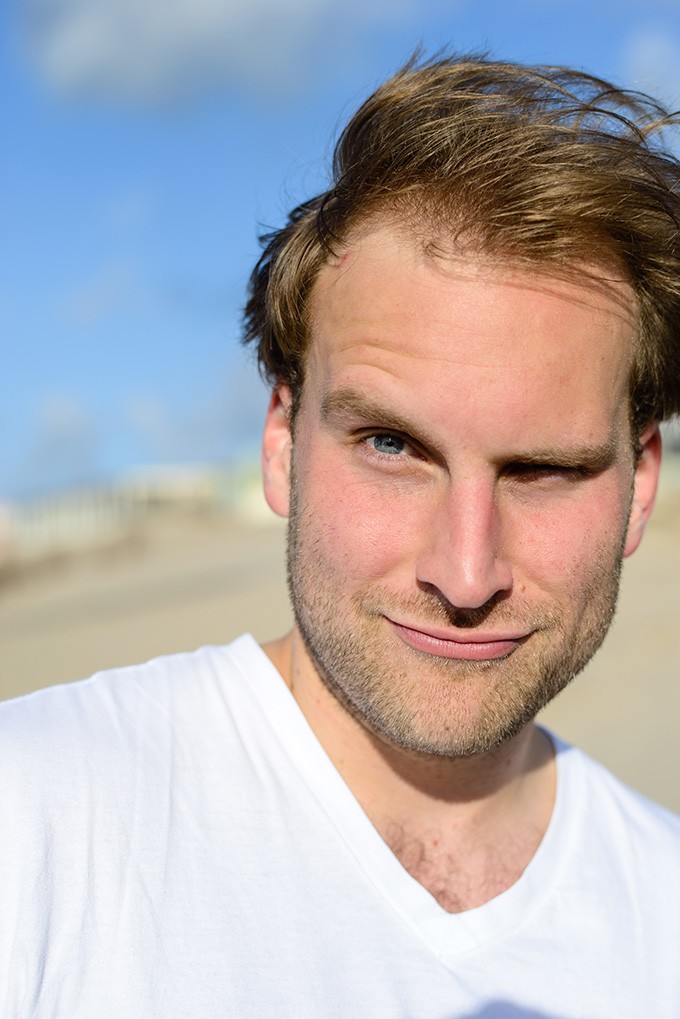 Thanks to Steve and Brandon for posting this and, more importantly, for keeping this podium alive for many to post on and for even more to comment.
Best regards,
Michiel Faro