MASSIVE Fuji X-Pro 1 Clear Out/Deal – WITH two lenses under $1000!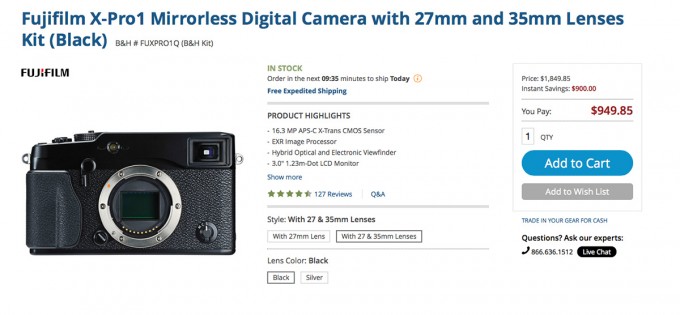 OK guys, here is the deal some of you have been waiting for. The Fuji X-Pro 1 with the Fuji 35 1.4 and 27mm f/2.8 Lenses for only $949.85. THIS IS A crazy deal if you have been wanting a nice Fuji body. The X-Pro 1 is loved by many, used by many and has proven itself in the field, studio and in the world.
B&H Photo has this deal NOW, and is shipping NOW. To see the deal take a look HERE at the deal page on B&H Photo.