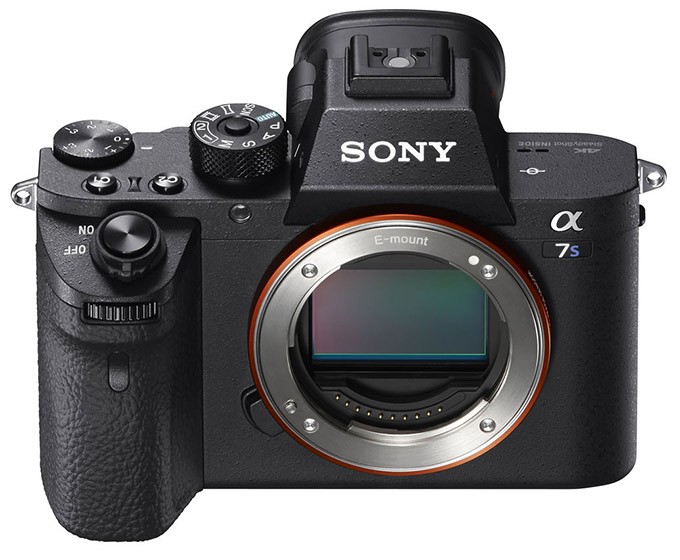 PRESS RELEASE: THE ALL NEW Sony A7SII is Announced! Ships October!
It appears Sony has secretly launched the A7sII over night, so to those waiting here is the press release on the new successor to the low light king!
PRE-ORDER THE NEW SONY A7S HERE!
Sony Expands Range of Full-frame Cameras with the Launch of Ultra-sensitive 7S II
New Mirrorless Model Features High Sensitivity up to ISO409600 with Wide Dynamic Range, 5Axis Image Stabilization, Internal 4K Movie Recording and more!
SAN DIEGO, Sept. 11, 2015 Sony Electronics, a worldwide leader in digital imaging and the worldกฏs largest image sensor manufacturer, has today introduced the latest addition to their award winning A7 lineup of mirrorless cameras, the A7S II.
Offering ultra-high sensitivity and wide dynamic range across the entire ISO range plus 5-axis image stabilization for greater shooting control, the A7S II delivers stunning image quality for photographers who shoot in the most challenging lighting conditions from the brightest of mornings to the darkest of nights.
Additionally, the new camera incorporates a host of professional movie functions including the ability to record full-frame 4K video internally with full pixel readout and no pixel binning, the worlds first camera to achieve this capability. The cameras unique balance of sensitivity, control of plane of focus and incredible image quality make it an especially effective tool for videographers and filmmakers.
Sony continues to lead the industry in terms of innovation in the mirrorless space,กฑ said Neal Manowitz, Deputy Vice President of Digital Imaging at Sony Electronics. With the new A7S II, weกฏve utilized many of our latest technologies to deliver a camera that will excel in all types of environments, producing still images and video content that will consistently amaze imaging enthusiasts, professional photographers and even Hollywood directors.
The A7S II delivers an awe-inspiring sensitivity range of ISO 50-409600 thanks to the unique combination of its 35mm full-frame 12.2 megapixel2 image sensor and BIONZ X image processing engine. The sensor works to optimize the dynamic range across the entire ISO range, broadening the amount of tonal gradation in bright environments and minimizing noise in dark scenes. The BIONZ X processor features an upgraded image processing algorithm that maximizes the sensors capabilities overall, in particular at the mid-high end of the ISO scale, and results in extremely detailed still images and movies with minimal noise.
Video Master
The impressive video credentials of Sonys new A7S II camera include the ability to record movies in 4K quality3 internally through use of the advanced XAVC S codec4, which can record at a high bit rate of up to 100 Mbps. Because information from all pixels is utilized without line skipping or pixel binning, the camera can maximize the expanded power of the full-frame image sensor and produce 4K movies with higher image clarity and negligible moir.
This full pixel readout without pixel binning is also employed when shooting Full HD video (24p/30p), where the camera collects information from approximately five times as many pixels that are required to generate Full HD 1920×1080 and oversamples the information, producing movies of extremely high quality and detail.
Also, in a first for the A7 series, the A7S II can record Full HD at 120fps at 100 mbps5 in full frame format, which can be immediately reviewed on the camera screen and eventually edited into appealing 4x/5x slow motion footage in Full HD (24p/30p) resolution.
Video functionality has been further enhanced with new picture profile settings; S-Gamut3.Cine/S-Log3 and S-Gamut3/S-Log3, delivering wide dynamic range and simple color correction. The A7S II even offers impressive 14-stop latitude in the S-Log3 gamma setting, while also supporting other popular profiles for cinematographers including S-Gamut/S-Log2.
Other enhancements include the addition of Gamma Display Assist, a new function that allows users to monitor images or check focus when recording S-Log movies, and the improvement of the Zebra function for even greater control.
5-Axis Image Stabilization
The new A7S II is equipped with the innovative, highly acclaimed 5-axis image stabilization system from the A7 II and A7R II cameras. The system corrects camera shake along five axes during shooting, including angular shake (pitch and yaw) which has the greatest impact on image quality and tends to occur with a telephoto lens, shift shake (X and Y axes) which becomes noticeable as magnification increases, and rotational shake (roll) that often affects night shooting and/or video recording.
Autofocus Accuracy
The autofocus system on the A7S II has been upgraded and now offers 169 AF points for fast, precise focusing with greater accuracy compared to the original model. The low noise image produced by the image sensor of the new camera enables the Fast Intelligent AF to detect contrast more easily and react speedily even in low-light situations (as low as EV-4), when itกฏs even tough to check focus with the naked eye. The AF performance is also twice as fast as the predecessor model during video shooting.
Electronic Viewfinder
The XGA OLED Tru-Finder in the A7S II has been upgraded and offers the worlds highest viewfinder magnification of 0.78x (roughly 38.5 degrees in diagonal field of view) and shows clear images across the entire display area. The use of ZEISS T* Coating ensures sharp reduction of reflections on the viewfinder. Unlike an optical viewfinder, the OLED Tru-Finder can be used to instantly show how exposure compensation, white balance and other selected settings are affecting the displayed image.
User Upgrades
A number of enhancements have been made to the look and feel of the A7S II to make it more user-friendly, reliable and intuitive. Its magnesium-alloy body is both light and highly robust and the grip and shutter buttons have been re-designed so that the camera feels more natural in the hand. Additionally, silent shooting mode can be activated at up to 5 fps continuous shooting and there is reduced-vibration shutter movement.
The lens mount has been further reinforced to ensure greater rigidity, particularly when attaching third-party lenses and users can now charge the camera via a USB power supply while the camera is in operation, thus extending battery life. The A7S II is also Wi-Fi® and NFC compatible and fully functional with Sonys PlayMemories Mobile application available for Android™ and iOS™ platforms, as well as Sonyกฏs growing range of PlayMemories Camera Apps, which add a range of fun creative capabilities to the camera. Learn more at www.sony.net/pmca.
Pricing and Availability
The Sony A7S II full-frame interchangeable lens camera will be available in October for about $3000 at a variety of Sony authorized dealers nationwide.
The A7S II is compatible with Sonyกฏs growing lineup of ฆม lenses, which now totals 64 different models including 13 native full frame lenses.
By early 2016, Sony will add an additional 7 new lenses to its FE full frame lineup, bringing the FE total to 20 lenses and the overall lens assortment to 70 different models.
A variety of exclusive stories and exciting new content shot with the new A7S II camera and other Sony products can be found at www.alphauniverse.com , Sonys new community site built to educate, inspire and showcase all fans and customers of the Sony brand.
The new content will also be posted directly at the global Sony Photo Gallery and the Sony Camera Channel on YouTube