Cuba with an Olympus PEN E-P5, a VF-4 and Three Primes
By Richard Nugent
About two and a half years ago, you posted my user report detailing my experience with my Olympus OMD E-M5 and a Panasonic 12-35mm f2.8 on a trip down the Mekong River. There was some worthwhile discussion generated in the comments section, so I thought I would share my recent experience using the E-P5 and primes as a travel camera.
I flew to Cuba from Miami early this year on a people-to-people tour with National Geographic Expeditions. At the time, travel to Cuba from the US was restricted to this type of cultural exchange arrangement. I was eager to visit the island before the recent US-Cuba détente took effect and things changed. I certainly was not disappointed with the trip. Cuba is a marvelous place and its people are welcoming and friendly. Havana is an extraordinarily target-rich environment for photographers. The few areas outside of Havana that we visited also provided opportunities to test ones skill.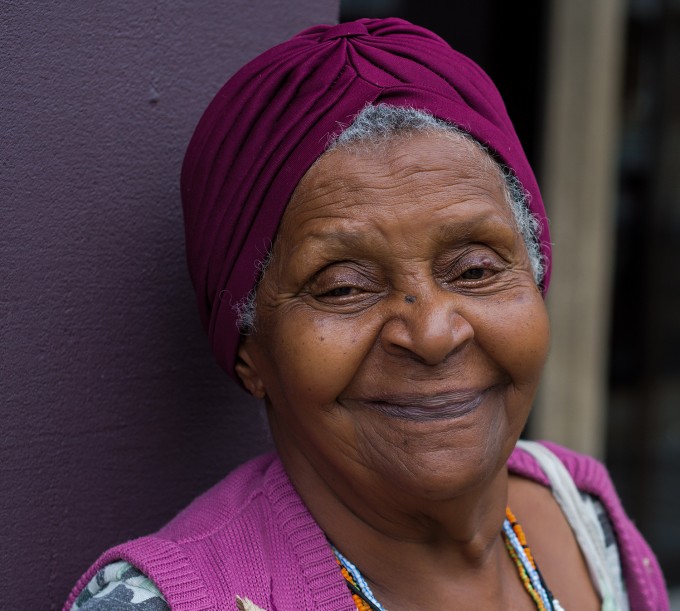 I purchased the E-P5 in order to have a smaller camera and a back-up body to my E-M1. I also bought the VF-4 electronic viewfinder because, after forty-odd years of shooting with SLRs and then DSLRs, I am most comfortable framing at eye-level. Last year, I tried the Sony R100 Mark III as my take-anywhere camera, but I found its controls difficult to work and the viewfinder too small and inconvenient. So I decided to try the E-P5, even though it is not really "small" nor does it have a built-in viewfinder.
The trip to Cuba was my first travel opportunity since acquiring the camera. So I opted to take only the E-P5, the VF-4 and my three primes, even though I usually shoot with zooms when I travel. The prime lenses were: the Olympus 45mm f1.8 (90mm equivalent), the Panasonic 20mm f1.7 (40mm eq.) and 14mm f2.5 (28mm eq.).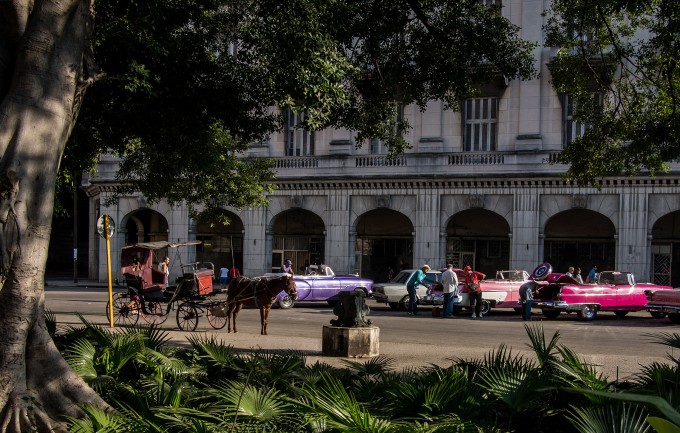 The short version of my experience is that the E-P5 captured some excellent images and was enjoyable to use. Its controls are very similar to the E-M5 and, to a lesser degree, to my E-M1, so operationally things were easy for me. However, the rear LCD was difficult to use because of the bright tropical sun (although indoors it was fine). So I wound up shooting with the VF-4 for most of the time. The detail and refresh-rate of the EVF are excellent; about on a par with my E-M1. Its 90-degree flip-up option was useful as well.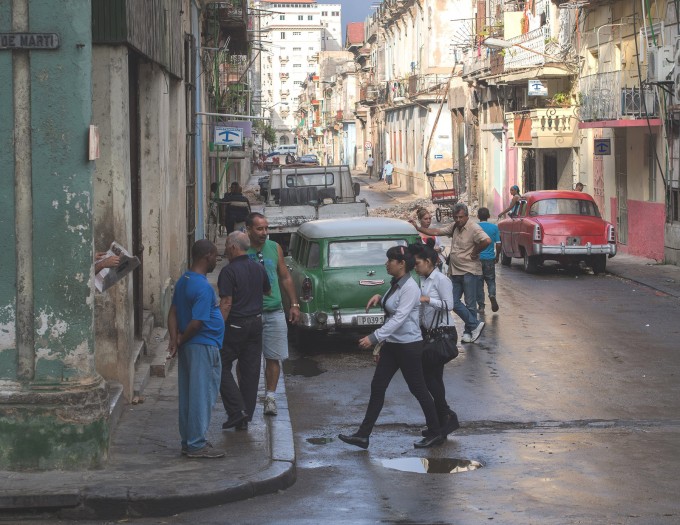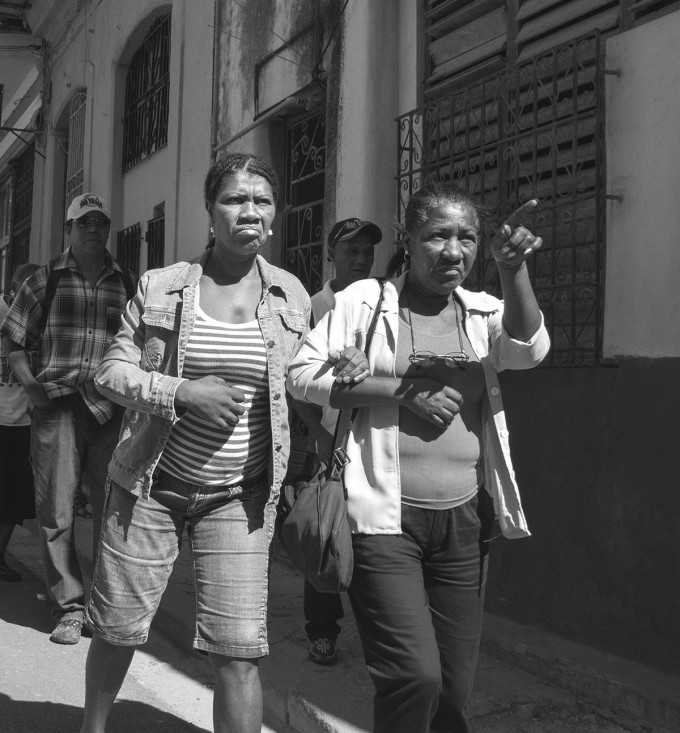 Changing lenses took me back to my early SLR days before zooms were perfected. But I found that I can still juggle two lenses at a time and I also remember how to "zoom with my feet". I did miss a few shots though. Also, a 12mm (24mm equivalent) lens would have been useful for interiors and shots on the narrow city streets. And maybe something longer than 45mm (90mm equivalent) might have been useful for street shooting at a distance.
There were abundant opportunities to photograph Havana's people, architecture and, of course, old cars. Also, as the trip had a cultural-exchange focus, we attended several singing, instrumental or dance performances by both school children and adults (all of whom were very talented and obviously well trained). The Cubans have been doing amazing things with very few resources.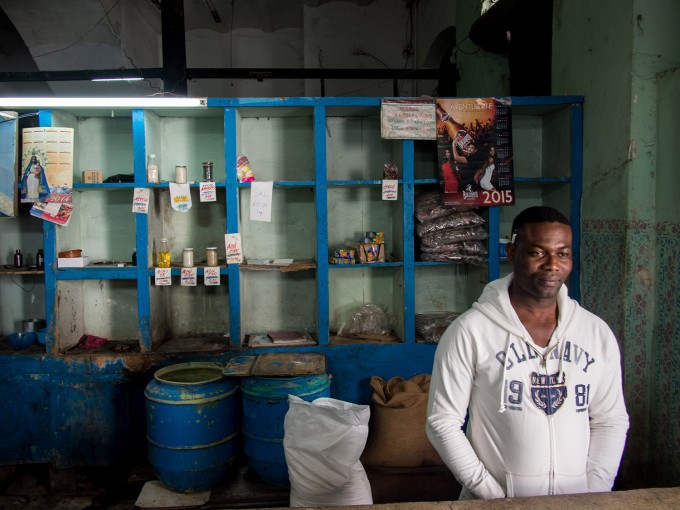 The performance venues allowed ample opportunity to test the camera's low-light shooting capability. There were occasional instances of problems locking focus in dimly lighted recital rooms, but with well-lit stages the camera generally focused quickly. High ISO performance (to 1600) was good with a little clean-up necessary in Light Room. Image stabilization worked fine for hand-held shots (I did not use my monopod or tripod).
I have attached some sample images below. More examples can be found on my Flickr page: https://www.flickr.com/photos/rsnugent/albums/72157650702299470. There are photos from some of my other travels in there as well.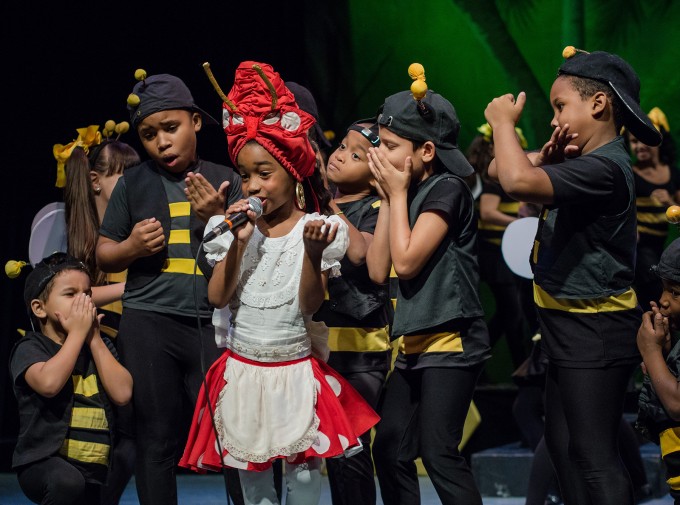 To summarize: The E-P5 is a fine camera that has a full array of direct controls and it handles much like the E-M5 (or E-M1). With the small MFT primes, it takes high quality images both indoors and outside. However, operating it in sunny conditions, while relying solely on the rear LCD, can be problematic. In such situations, the VF-4 offers an excellent, though expensive, alternative. But, it also should be noted that the E-P5 with the EVF attached is not really a compact package. I have to admit that I underestimated this aspect of the combination. I had anticipated that I would be able to rely on the rear LCD for most shooting and need to attach the EVF only occasionally. This turned out to not be the case.
In the end, as much as I loved how the camera handled and the images it produced, I sold the E-P5 and VF-4 because, for me, the combination was a bit cumbersome as a travel kit. Now I am evaluating the E-M10 as my "small-camera" option. We shall see how that works out. I will update you all later.
Thank you.