DOWNLOAD YOUR NEXT CAMERA: OLYMPUS UNVEILS TWO POWERFUL FIRMWARE UPDATES
WITH ADVANCED MACRO SHOOTING AND VIDEO CAPABILITIES FOR THE OM-D®
New Performance Updates for the OM-D E-M1, E-M5 Mark II and Lenses Demonstrate Olympus' Ongoing Commitment to Enhance the Existing Lineup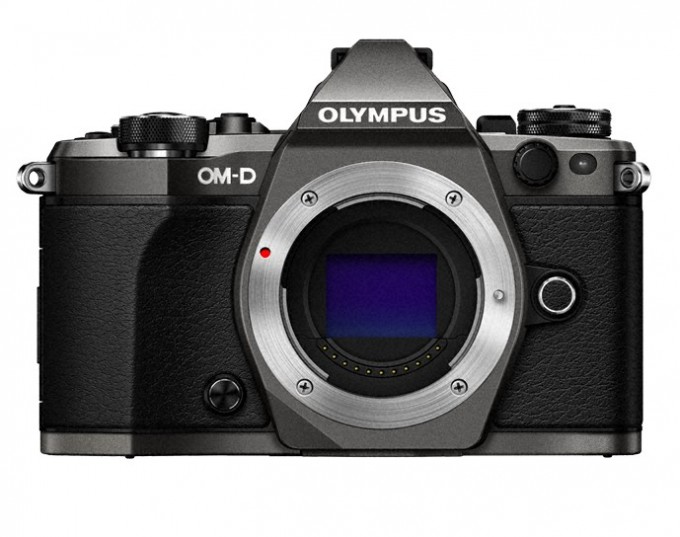 CENTER VALLEY, Pa., September 15, 2015 — Today, Olympus announces a series of firmware upgrades that significantly enhance the performance of the OM-D line for professional and amateur shooters alike, including Version 4.0 for Olympus OM-D E-M1®, Version 2.0 for OM-D E-M5 Mark II updates to M.ZUIKO® PRO and PREMIUM lenses as well as Advanced Olympus Capture Version 1.1 and OI.Share® Version 2.6. The updates, which will be available in late November 2015, are highlighted by new macro shooting modes, advanced video performance and other capabilities found on the recently announced OM-D E-M10 Mark II.
Version 4.0 for OM-D E-M1: Breathtaking Macro Images
Focus Stacking Mode, exclusive to Version 4.0 for OM-D E-M1, expands the expressive power of macro photography and brings out the true performance of M.ZUIKO PRO lenses. In Focus Stacking Mode, a single press of the shutter captures eight RAW or JPEG shots with varying focal positions and automatically composites them into a single JPEG file for a macro shot with incredible depth of field.
Users can also take their macro photography a step further with Focus Bracketing Mode, which captures up to 999 shots with varying focal positions. Third-party photo-editing software can be used to merge the files into one breathtaking image that reveals the details of any subject, from the small, like a bloom of a rose or an exotic insect, to a large depth of field in a telephoto landscape.
Enhanced Customization and Control
The firmware upgrade also give users more support and ease of use when capturing professional-quality images. The new simulated optical viewfinder (S-OVF) delivers a view similar to that of the naked eye, just like an optical viewfinder. Exposure compensation and white balance are purposely not shown so users who are more familiar with the optical viewfinder in their traditional DSLR cameras can use the OM-D in the exact same way until they become more comfortable with the benefits of an electronic viewfinder.
Advanced Focus Peaking adjusts settings and turns Focus Peaking on or off at a moment's notice while shooting in Live View. And, just like the Advanced Focus Peaking already on the OM-D E-M5 Mark II, OM-D E-M1 users can now select the desired intensity level (low, standard or high) and color (black, white, red or yellow) for consistently sharp images during shooting.
Menu Cursor Position Memory further enhances customization by automatically returning to the last menu setting used , meaning less time navigating menus and more time is spent capturing moments. Anti-Shock Mode is now easier than ever and automatically switches to the mechanical shutter at speeds 1/320 and faster. And when users are shooting in quiet situations, Silent Mode eliminates all camera sounds for completely silent shooting, perfect for a piano recital or wedding ceremony with shutter speeds up to an amazing 1/16000th sec.
Innovative Movie Functions
Advanced movie capabilities include the ability to easily synchronize PCM audio and video recording when using the Olympus® LS-100. A Slate Tone can now be added to make it simple to perfectly synchronize audio and video during the editing process. Users can further optimize their 1080p Full HD Video with additional features, including Movie Image Stabilization with five-axis optical IS and digital IS, 24p/25p frame rate, movie record start with a release cable, support for time code setting and, finally, a movie info display that shows histogram, level gauge, audio level and time code.
Version 2.0 for E-M5 Mark II: Enhanced Video Power
In addition to many of the updates in Version 4.0 for E-M1, including Focus Bracketing and S-OVF, Version 2.0 firmware upgrade for E-M5 Mark II further enhances the camera's ability to capture crisp, clear video with no need for additional editing software. Movie-Exclusive Picture Mode Flat provides for post-production color grading by lowering the contrast to minimize blown-out highlights and loss of detail in shadows. Additionally, new 4K Time Lapse Movie captures up to 999 images automatically and combines them in-camera into a stunning 4K file.
Tethered Shooting Gets Easier
Advanced Olympus Capture Version 1.1 makes tethered shooting in-studio even easier for both still images and video by allowing the user to customize the camera's display and layout for quick and easy access to the most frequently used functions. Direct PC makes image transfer four times faster by saving images directly to a computer without having to record to an SD card. Features like Keystone Compensation can be utilized from a computer as well by simply connecting the computer and camera body.
More Advancements for the OM-D System
The latest firmware for the M.ZUIKO PRO and PREMIUM lenses will also be released and will include aperture drive, which has been improved for smooth exposure control even when shooting movies with sudden changes in brightness. The update also gives the shooter the convenience of disabling the MF Clutch and Snapshot Focus even at the MF Clutch position.
Finally, the new Version 2.6 update for the OI.Share app for Android® and Apple® is available now and enables Live Comp to be viewed in real time. Now users can make adjustments to their settings and monitor the progress of the image as it develops right on their smartphone or tablet.
Bottom line: New upgrades on the Olympus E-M1:
• Focus Stacking
• Focus Bracketing
• Silent Mode
• 4K Time Lapse movie
• Live Composite on OI.Share
• Advanced Focus Peaking (with 4 colors)
• S-OVF (Simulated OVF)
• MF Clutch Disable
• 24 & 25p Movie Frame Rate's
• 5-axis IS for Movie
• Movie Time Code Setting
• Movie Slate Tone
• Movie info Display
• Advanced Olympus Capture
U.S. Availability
The Olympus Version 4.0 for Olympus OM-D E-M1, Version 2.0 for OM-D E-M5 Mark II and Olympus Capture Version 1.1 will be available in late November 2015.
To find out more about the firmware updates, visit the Olympus website at www.getolympus.com/upgrade.
ABOUT OLYMPUS AMERICA INC.
Olympus America Inc. is a leading provider of digital imaging and audio technology solutions noted for its precision optics and groundbreaking technologies.
For more than 90 years, Olympus has innovated and developed best-in-class products that expand the boundaries of product design and functionality, empowering consumers and professionals alike to capture their stories. These include:
Digital Compact Cameras
Professional and Consumer Mirrorless Cameras
Related Underwater Products and Accessories
Digital Audio Recorders
Binoculars
Accessories
For more information about Olympus and our award-winning products, please visit getolympus.com or connect with us and other fans like you through our social and photographic communities: @getolympus on Facebook, Twitter, Tumblr, YouTube, Pinterest, Instagram and Flickr.