The Sony RX1RII Announced! What I have been waiting for!
PRE ORDER THE RX1R II ON NOVEMBER 5th AT B&H PHOTO HERE!
The one camera I have been waiting for, and asking Sony for and wondering about for the last year and a half has finally been announced, just when I thought they would never do it! Well now they did and my PRE ORDER HAS TO BE IN!!!
YES, the Sony RX1RII is coming, and this is a GOOD thing, as even today, the RX1R has probably the best IQ from any Sony camera made. There was something special about the RX1R files due to the sensor and lens and now Sony have upgraded the camera with its latest sensor tech and other goodies, and you can bet your behind that the AF will be faster. I SO CAN NOT WAIT to review this one, and my review will be a big one.
The original Sony RX1 made my Camera of the Year when it was released. Small, built well, powerful… an amazing camera. Three years have passed and it is time for a successor. I am so EXCITED!
Now, the RX1RII is on the way and I wanted to tell you about my excitement for it as well as tell you about what Sony has done to make it so much better.
I was supposed to be in NYC this week with Sony and others to test the new A7SII, and this was apparently a surprise announcement at the meetings. Unfortunately I became sick and could not make  the trip (fever and all) so I missed out on the live announcement.
In any case, I am alive and well so let me start by showing you guys what is NEW with the RX1RII:
BUILT IN VIEWFINDER (EVF) – YES YES YES!
BACKLIT 42MP SENSOR
3.5 FASTER DATA AND TRANSMISSION SPEED OVER RX1R 1
35 mm f/2 Zeiss lens perfectly matched to the sensor for best quality
MACRO RING for focusing as close as 14cm in front of the lens
UNCOMPRESSED 14 BIT for those who wanted it! (Also coming to A7RII)
AF: the worlds widest AF coverage on a full-frame sensor for much faster AF
TILTABLE LCD SCREEN 
Worlds 1st Optical Variable Low Pass Filter – YOU choose
AND THIS WILL BE SHIPPING NEXT MONTH, NOVEMBER 2015!!!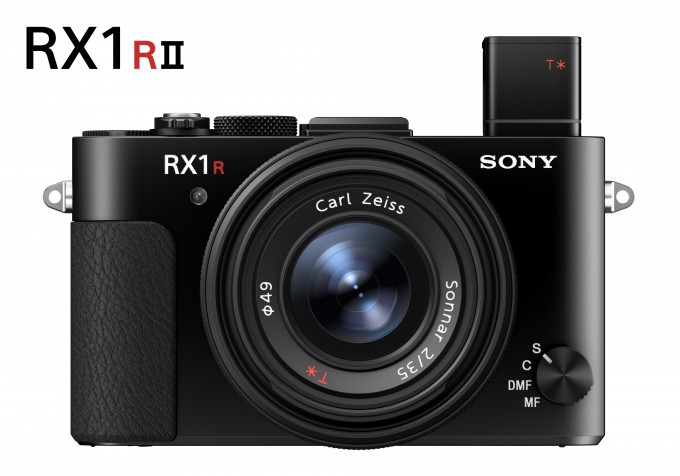 Bottom Line? Sony is kicking ass and forging ahead more so  than any other camera company I know. I still see Sony and Olympus as the game changers in digital imaging, and Sony is just creating cameras that all of us enthusiasts really want. When it comes to full frame these days, SONY IS THE WAY TO GO for cost, quality, features and the fact that their cameras are so damn good these days. If you want smaller than full frame? Olympus or Fuji get my vote for now.
PRE ORDER THE RX1RII AT B&H PHOTO HERE!
————————————
MORE DETAILS IN THE PRESS RELEASE….
Sony Introduces New Palm-Sized RX1R II Camera with 42.4 MP Full-Frame Image Sensor
Sonys Latest Premium Compact Features Back-Illuminated Full-Frame Sensor, ZEISS® Sonnar T* 35mm F2 Lens, High Speed AF, retractable XGA OLED Viewfinder and Worldกฏs First Optical Variable Low Pass Filter
NEW YORK, Oct. 14, 2015  Sony Electronics, a worldwide leader in digital imaging and the worlds largest image sensor manufacturer, has today introduced the latest addition to their acclaimed Cyber-shot RX compact camera line, the full-frame RX1R II (model DSC-RX1RM2).
Joining the original RX1 and RX1R cameras in the family of the worldกฏs smallest full-frame cameras, the new RX1R II delivers the highest picture quality of any Sony compact camera ever made. This can largely be attributed to the new cameras high resolution 42.4 MP sensor paired with its large aperture, fixed focal length ZEISS Sonnar T* 35mm F2 lens, which have been fine-tuned to optimize performance together.
Additionally, the new model features a 30% improvement in AF response speed compared to the original award-winning RX1 models and is equipped with the worlds first optical variable low pass filter that can be set to off, standard or high based on user preference, with low pass filter bracketing available. The camera also has a convenient retractable XGA OLED viewfinder for eye-level shooting, which has been implemented with minimal change in overall body size from its predecessors.
The new RX1R II offers a combination of size and performance that has never before been realized in the world of compact cameras, said Neal Manowitz, Vice President of Digital Imaging for Sony Electronics. We're giving imaging enthusiasts and professionals the opportunity to enjoy a camera with one of the most powerful combinations of sensor and lens in market today that can easily fit in the palm of your hand. Its simply the latest example of the progressive innovation that Sony is bringing to the world of imaging.
Ultimate Image Quality in the Palm of Your Hand
The new RX1R II camera utilizes a back-illuminated 35mm full-frame Exmor R CMOS sensor with approx. 42.4 effective megapixels paired with a powerful BIONZ X processing engine to achieve superior levels of image resolution and sensitivity (ISO 100-25600, expandable to 50 – 102400) with wide dynamic range. The sensors back-illuminated structure, with an expanded circuit scale and copper wiring design, enables faster transmission speed and outputs data approximately 3.5x faster than the original RX1R, ensuring high-speed performance.
Matched specifically for the image sensor, the large aperture 35mm F2 ZEISS Sonnar T* lens ensures that all images captured by the camera are impressively sharp from the center to the corners. The lens also has a unique Macro shift ring for focusing on subjects as close as 14cm in front of the lens and has nine aperture blades that produce smooth, even background defocus or bokeh in the most commonly used aperture ranges.
Another unique benefit of the new camera is its fixed lens design, which allows the positioning of its sensor and lens to be precisely adjusted to maximize all benefits of the sensors extremely high resolution. The closer the two components are to one another, the wider the angle through which light can pass through the lens and directly reach the sensor, resulting in imagery that is rich in detail and resolution. Also, unlike the focal plane shutter common to interchangeable lens cameras, RX1R II utilizes an in-lens shutter, allowing 1/2000 sec flash synch speed and a significant reduction in overall body size.
The new RX1R II also offers uncompressed 14-bit RAW image capture to maximize the benefits of the image sensors wide dynamic range, while also still supporting existing compressed format.
High Speed AF to Capture the Decisive Moment
The RX1R II model is the first in Sonys acclaimed RX line of compact cameras to feature Fast Hybrid AF capabilities. The cameras sensor features 399 focal-plane phase-detection AF points that cover about 45% of the image area the worlds widest AF coverage on a full-frame sensor1 that work together with 25 contrast AF points to achieve focus response that is about 30% faster than the original model. Additionally, the camera has adapted an advanced motion-detection algorithm that offers superior tracking performance of moving subjects and allows for the addition of AF-C mode that accurately tracks a subject after focusing. It also can achieve up to 5fps continuous shooting with AF tracking.
Other focusing improvements on the new model include multiple AF area settings including Wide, Center and Flexible Spot and Expand Flexible Spot. The camera also has Eye AF and lock-on AF.
World's First Optical Variable Low Pass Filter
In a first for digital cameras, the RX1R II features an optical variable low pass filter that allows shooters to manually adjust the balance of image resolution and presence of moir or color artifacts to match the subject.
The three settings for the low-pass filter include off, which provides comparable effects to having no low-pass filter and is suitable when prioritizing resolution, standard, which strikes a balance between resolution and removal of moir and color artifacts, and high, which places more emphasis on reducing moirจฆ and artifacting. This unique feature allows photographers to achieve the desired image quality and resolution based on the presence of moir-inducing high spatial frequency objects in the scene, essentially combining two cameras จC one with and without a low-pass filter จC into one body. Low-pass filter bracketing is also available and can be used to compare the effects of different settings.
New Retractable XGA OLED Viewfinder, Tiltable Screen, HD Video and more
New for the RX1 series, the RX1R II has a built-in retractable 2.4 million dot XGA OLED Tru-Finder that pops up and down with simple one-push operation. The viewfinder features ZEISS T* Coating and four glass elements including two aspherical lenses that work together to deliver a magnification of 0.74×4 and clear corner-to-corner visibility with minimal distortion. The new camera also has a 3.0 type WhiteMagic™ 1.2 million dot LCD display that can tilt upwards up to 109 degrees and downwards up to 41 degrees, allowing for a greater range of shooting angles and positions.
On the video side, the cameras advanced sensor and processor deliver exceptionally detailed movies with low levels of noise. It is able to support full HD 1920×1080 video recording at frame rates of 60p, 30p or 24p through use of the versatile XAVC S movie recording format.
The new RX1R II camera is also Wi-Fi® and NFC compatible and fully functional with Sonys PlayMemories Mobile™ application available for Android™ and iOS platforms, as well as Sonys growing range of PlayMemories Camera Apps™.
A new version of the popular กฐSmart Remote Control app (version 4.0) from PlayMemories Camera Apps, which enables remote shooting from a connected smartphone, will be released that features updated bulb and continuous shooting functionality to match the new camera.
Pricing and Availability
The Sony RX1R II full-frame compact camera will be available in November for about $3300 US and $4200 CAD at a variety of Sony authorized dealers in both countries. There is also a new camera case (model LCJ-RXH) that will be available at launch that fits snugly on the new RX1R II as well as the original RX1 and RX1R models.
A series of exciting new content shot with the RX1R II camera can be found at http://www.alphauniverse.com Sonyกฏs new community site built to educate, inspire and showcase all fans and customers of the Sony imaging brand.
The new content will also be posted directly at Sony global sites https://www.sony.net/Product/di_photo_gallery/.
For US customers seeking more information on the new RX1R II camera, please visit http://www.sony.com/electronics/cyber-shot-compact-cameras/dsc-rx1rm2 .