Q&A Wednesday June 13th 2012
It has been a while since I did a Q&A Wednesday but not because the questions do not pour in every day, that is for sure! Below you will find questions readers have sent to me and many times these are questions that come in from MANY of you so I think it would be cool to answer them HERE for all to read in case anyone else has the same questions!
 ———————————————————————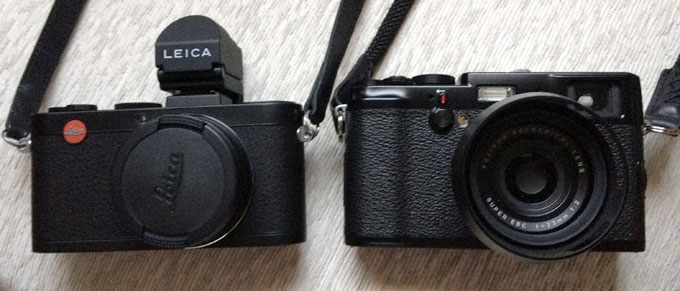 QUESTION:  I am looking to get into photography and I find your site an extremely useful resource. I was wonder what you would recommend to start with in regards to a point and shoot. I want to use the camera for all types of shooting. I was looking at the Leica X2, Fuji X100, Olympus OM-D E-M5 and Sony NEX-7. Thank you in advance.
ANSWER: Hey! This is a question I have been getting just about every day lately. The great thing is that there are LOADS of great cameras out there today and any one of them can be used for superb, sharp and professional quality results. You state you are just now looking to get into photography so as a beginner your choices will be slimmed down some. The cameras you mentioned, none are point and shoot cameras. They are all more "advanced" and really being used by the enthusiast crowd. Does that mean you can't buy and use one with great results? Of course not, but if you want a point and shoot then these are not it!
The Leica X2..it is simple, classy, built well, feels great and gives superb image quality. BUT it is $2000 and as a beginner you may not want to be stuck with a 35mm lens. Maybe you will prefer a 50mm or even a 28? With the X2 you have a 35mm equivalent and that is it. There is no telephoto or macro and it is not one of the fastest cameras out there. Yes, the results are incredible (or can be) but it may not be the best choice for a beginner.
The Fuji X100. Kind of the same story as the X2 but not as simple of a camera. There are more menu choices and buttons to program and the camera is a bit more advanced for someone new. You can still buy one and learn it and bond with it but again, you will be stuck with 35mm only (or use the new Fuji wide-angle adapter for wider). It is $1199 so $800 less than the Leica and you get a VF built in. Some X100's have had the "sticky aperture blade" issue but all of these have been fixed by Fuji and supposedly the problem is no longer in existence if you buy a newer stock X100. I love the X100, one of my fave cameras ever but for a flat-out beginner? Maybe not.
The Olympus OM-D E-M5 – THIS is a camera that can easily be used by a beginner and one you can grow with as you experience and cash flow develops, lol. The OM-D does everything right. The IQ is excellent (though I admit, a bit more digital looking than the above two cameras) and is up there with higher cost DSLR's, it has a built-in EVF, swivel LCD, in body 5 axis IS, weather proof, and the lenses available are REALLY good if you buy the premo stuff (12, 25, 45, 75). I can't imagine anyone not liking this camera if it is used with one of the above lenses. Hard to find right now but worth the wait. 
The Sony NEX-7 – I have been re-discovering this little beauty lately and find it can really give you super res files. The body is small but grips nicely and the features this thing has are a plenty. The only issue? Lack of really great glass for this body and the NEX series in general. As a beginner you may enjoy the new NEX-3 and the kit zoom more than a NEX-7 and expensive lens. The NEX-5n puts out crisper JPEGS than the NEX-7 as  the 7 is a highly customizable and much more of an enthusiasts body. Great camera but operates more like a computer than a camera. Files are wonderful with the Zeiss at 2.8-f/8.
Other cameras you may want to get your feet wet with? Amazon has a great deal on the Olympus E-PL1
 (my review HERE) and while it is not the best body out there, especially today, the image quality is great and you can get the body and lens, brand new for $269. I also like the Nikon V1 which has come down a bit in price. The V1 and 10-20 is great (my review here) and is a very well made camera that is fast, accurate and gives sharp in focus results with great color.
The bottom line? Set your budget and decide how serious you are about it. If you are 100% serious and know you will want to continue with photography (it is an amazing hobby) then go for something that speaks to you. Decide what you want to shoot..do y u want super speed, macro capability, telephoto capability? If so, that rules out the X1 and X100. Would you prefer classic design and simplicity with a camera that makes you do more of the work to get the result? Then the X2 or X100 would be perfect. There are so many variables and it is SO hard to choose. Just know that whatever you pick that you made a great choice – there really are no bad cameras out there. All you need is a camera and your passion and you are set.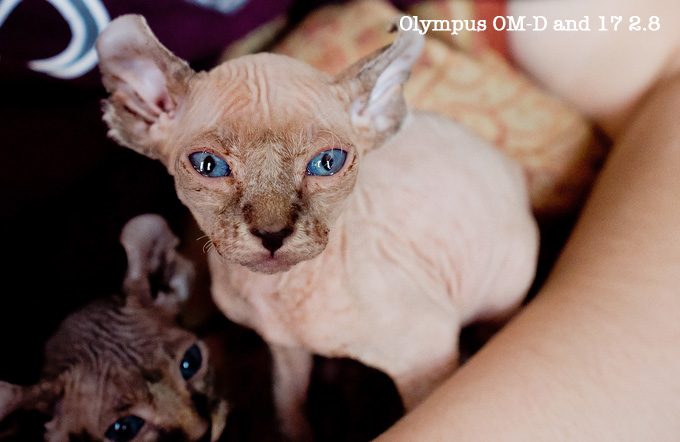 QUESTION: Hey Steve! I am looking to purchase my first camera. I am I intrigued by the Sony Nex 7. I am a casual photographer who is looking to start taking much better photographs. I want an impressive camera, but something small enough to have with me every day. What do you think of this choice?
ANSWER: SEE ABOVE 😉 – But the NEX-7 is fantastic if you get a decent lens for it. The good thing is the Zeiss 24 is fantastic as is shooting most Leica lenses/M mount glass. But when these lenses are on the camera can be longer than most (lenses seem long on the NEX system) so if you want small something like a Fuji X100 or Leica X2 would be cool. Lower cost? Olympus OM-D or even Nikon J1 or V1. Any will give great results once you learn the camera. If you are set on the NEX-7 I can say that the files that come out of it when shooting raw are full of detail and the resolution is fantastic. Great camera.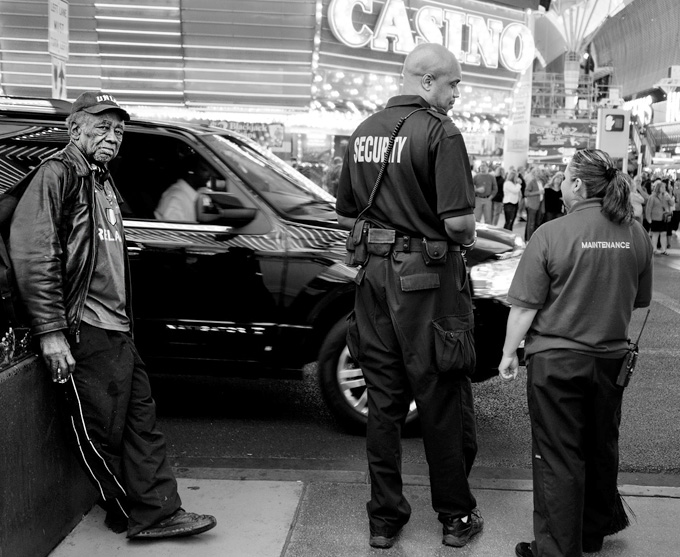 QUESTION:  Steve, have you considered not allowing comments on the posts on the site? A few other sites have gone down this route .You just let the posts stand .It would save you a lot of work moderating the comments . The problem is that 10% of the comments are useful ,10% are from trolls and can be nasty and 80% are just "noise".who cares if "Sam" in Milwaukee thinks that the images are great and that he loves the colours? He may have just bought his first camera. Anyway .Just a thought. Personally I avoid all forums and comments.Life is just too short.
ANSWER: Absolutely NOT! The one thing that I feel is great about a site like this is the comments. This site is NOT a forum but I do allow people to comment on posts because there is a community here and I know of some who post who have been reading this site since it started three years ago. Sure you get the occasional negative unhappy individual who buy attacking others makes themselves feel better, and yes you get basic comments as well but I welcome all. I do moderate some of them if they include ads, attacks or plain nastiness. But everyone is entitled to their opinion and for some of the daily inspirations, even a comment that says "great shot" will make someones day. The good thing is that if you do not want comments, you can stop scrolling at the end of the article and avoid them. Life is short but life is also a learning process and there is much more after this. Allowing comments does no harm at all but it can create and keep a community and gather everyone together as if we were all in a big room chatting. Not everyone will agree with me, you or others but it is healthy to allow everyone to be heard. Thanks for the question!
—————————————————————————-
QUESTION:  I find your reviews to be the best one can find — honest, balanced, and detailed. Thanks very much for what you contribute to photography. I do have a "which camera" question that may be a bit different from some others you get. For about 20 years, I photographed exclusively with M6's, and about 85% of my photos were taken with a Summicron 50 (with a 35 and 90 used for the rest). For the last decade I have been shooting digital, with a bunch of point and shoots (I did really like the Olympus C5050 — its rough files.), as well as a Pentax K100 with the 40mm pancake. I use it a lot to photograph my wife's paintings, and it's worked well for that even though 40 is a bit long for my taste. I also shot with an Olympus E-1 with the 14-54 zoom for three years and liked the Olympus color and overall files a great deal. As you can tell, I don't chase the latest equipment and much prefer a very simple/minimal approach to my photography.
In reading far too much about what's currently available and wanting to keep a camera for a long time, I've landed on the following options, largely as a result of your extensive reviews. 1. The Fuji x100. 2. The Fuji x10. 3. The Olympus OM-D and either the Panasonic/Leica 25 or the Panasonic 20. Because of my Leica days, I tend to shoot deliberately, preferring to get the shot right and not spend much time at the computer. I have found the JPEGs from the Pentax K-100 and especially the Olympus E-1 to satisfy my needs most of the time and anticipate shooting mostly JPEGs.
Given all this, I would very much appreciate your opinion as to which option might satisfy me for a good while because as I said, I tend not to keep switching cameras and, instead, concentrate on taking pictures. Right now I'm leaning in the direction of the Olympus OM-D with either the 50 or 20 but really want to know what you think. In advance, thanks a lot. John Reid
ANSWER: Thanks John! For the answer see #2 and #3 above but if you are between those three I would nix the X10 as the other two are well above it  – the OM-D and 20/25 rock but so does the X100 – all depends on your preferences 😉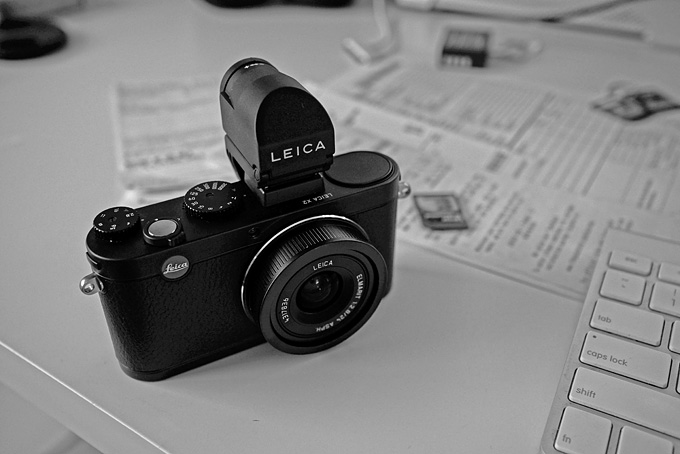 QUESTION: Hello Steve! I noticed your pal Seal is going on tour again soon. Will you be with him this time around? If so would you have time to meet up for some street work when the show comes to Las Vegas? If not I understand but I would love to have you give me some pointers for getting the most out of my M9! Thanks Steve!
ANSWER: Hey! Yes, Seal is  touring again. Not only the USA but also a big European tour. Check out the dates HERE. In regards to your question..well, I do not think I will be shooting this tour as I was not asked to do so. In any case, I will go to a few shows I am sure (west coast like AZ, CA and NV as I can drive there) and if I go to the Vegas show I will for SURE have time  to get some shooting in. Send me an email with your name and contact info and if I am there I will let you know. Thanks! 
————————————————————————————–
QUESTION: Hi Steve! Thanks for building up this site to share your enthusiasm in photography so that amateur like me can learn more 🙂 I am too very much like how the image is render by the kodak ccd and leica lens so i have been thinking to purchase a digital M when M8 was out. But I also have heard some bad experience from users that the digital M is not that reliable especially the recent sd card issue with the M9/M9-P. Thing is my primary purpose of taking photos is to capture some special moments I have with my wife and family so if photos could be lost in a card or camera hangs would be nightmare. I also heard it is not uncommon that we need to calibrate the camera and lens where I have to send them to Germany (I live in Hong Kong). Being an amateur, I am unsure if I can handle it all. Since you have so such experience in Leica, would you please give me some advice whether I should go ahead and get one? Are there some special tips that would avoid the above mentioned issues. From the web, I have heard using the SD card with Class 6 is more reliable and only format the sd card using the camera, etc. While I can get a X2 comfortably, it doesn't give me the bokeh I am after. damn, how the digital M and lens really push me off the cliff. Sorry for writing it in so long. Thanks so much in advance by looking at my email.
ANSWER: Hey there! Thanks for the question. I am happy you have been enjoying this labor of love called a website 🙂 As for your question…well..all I can say is that the M9 just has something that I have yet to find in any other camera. I am not talking about image quality in general but the whole experience 0f using a manual focus rangefinder, the small size and classic Leica design, the world-class lenses. Simplicity. The camera is still my favorite digital to date and its about 3 years old now. That right there says something. 
But there have been frustrating moments with my M9's and M9-P. I have NEVER had card issues but I know some have. I have always used Sandisk Extreme Pro cards and never ever had one issue. I have had focus issues here and there and when that happens you have to send it in for calibration. Some never have issues with this but if you really "use" your camera then it will only be a matter of time before it needs a calibration and tune up. When it is done though it is amazingly accurate. Other issues I have seen others have 1st hand are cracked sensors. I have known of three people who have had this happen (but I know thousands who shoot M cameras) as well as sensors starting to show lines through the photos. BUT the camera is always repairable under warranty. In most cases the M9 is problem free but as with any camera there are moments when something happens, and when it does, it sucks because I HATE being without my camera for weeks at a time.
But the M9 is an amazingly capable and amazingly small package that will reward  you with results equal to what you put into it. Life is short, I say go for it if you have the means.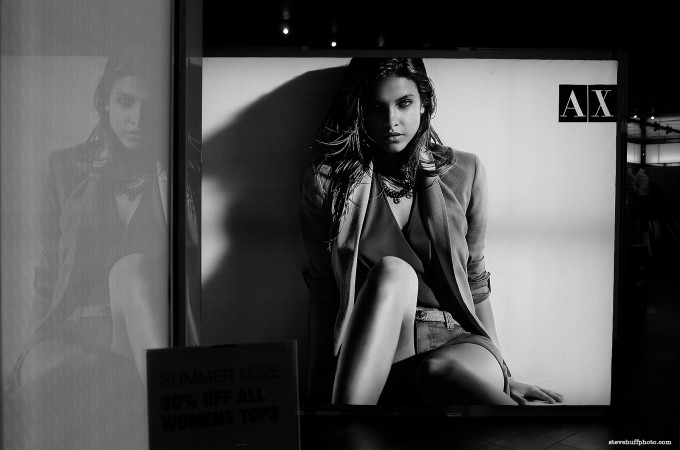 Thanks for the questions everyone! If anyone has any questions for me you can send them along to me at steve@stevehuffphoto.com