Shooting at ISO 409,600 with the Sony A7SII
By Steve Huff
NOTE: THIS IS NOT MY A7SII REVIEW! Just an EXTREME High ISO demonstration. My review will be up within 2 weeks as I will be traveling to Key West next week to do more testing with the camera. 
You can order the A7SII at B&H Photo HERE or at Amazon HERE.  ISO range 50 – 409,600 
I have been shooting with the Sony A7SII for about a week now and I am again in love. Ever since the Sony A7II, then A7RII I have really been enjoying my Sony cameras. The A7RII is VERY hard to beat for a high res monster camera, and I have put many snaps on the RII I have here. It's my daily shooter. Now that Sony sent me an A7SII to review I am just amazed at what can be accomplished in ANY light, at ANY time and yes, even up to the max ISO of 409,600. Now, of course there will be lots of noise at ISO 409,600 but I have NEVER seen ANY camera, film or digital, that can do what the AS7II does in low light or even darkness.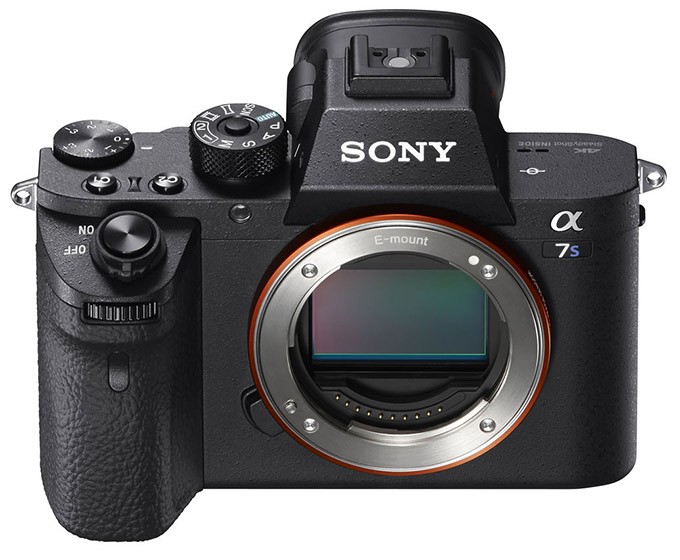 Using the 16-35 or 35 1.4 Sony the A7SII focuses lightning fast, even in darkness WITHOUT an AF assist lamp. Oh, it has one, but I turn it off as it doesn't need it.
I recently was at the state fair shooting and then went off to San Diego this past weekend to see how far I could push the limits of high ISO with the new A7SII. I pushed the limits with the original A7S in the past, and have a post up about that HERE.  Only thing is now that I look back, I did not go past 102,000 ISO with the original A7S. This time I wanted to go to the MAX or ISO 409,600 with the new A7SII just to see if it would be usable AT ALL. What I found was that while shooting in the DARK with no light source besides the moon the A7SII was giving me results that I actually liked at ISO 409,600. I would not use that on a regular basis but if you are in a situation without light, in the dark and want a camera that can actually get a shot in this situation, the only one that will do it is the A7SII.
Using Native lenses with AF, the A7SII never once failed to lock focus quickly, even in 90% DARKNESS. Using Manual M mount lenses was a breeze and gave me color and pop that reminded me so much of the Leica M9. Imagine Leica M9 output but with capability to ISO 409,600. At 409,600 the Sony A7sII looks like the Leica M9 at ISO 2500. Technology has evolved GREATLY.
Below I will show you some EXTREME ISO examples, all the way up to ISO 409,600 but shot in near darkness. Again, shooting color at 409,600 would not be advisable but shooting B&W is quite nice. With color I stop at 256,000 ISO with the A7SII. Think about that. Remember the old Canon 1Ds, the 1st one? At ISO 640 it was very noisy. Now we have a camera that is a fraction of the cost, same size sensor, can use almost any lens made and shoots up to ISO 409,600 while giving Auto Focus performance in crazy low light situations that no other camera made can do. Insane how far the digital camera world has come.
All I know is now I want the A7SII for those very low light scenarios. I also shot some video at ISO 256,000 and it was STUNNING, again, in virtually NO light. This camera will be able to break down barriers as you can shoot it in ANY light, period. In good light, as I said, it is very M9-ish…
Two shots below..click them to see better versions. These are not crazy high ISO but show the color and pop that reminds me of  the M9. 1st Shot was the 35 1.4 Sony, 2nd the 35 1.7 Voigtlander M mount.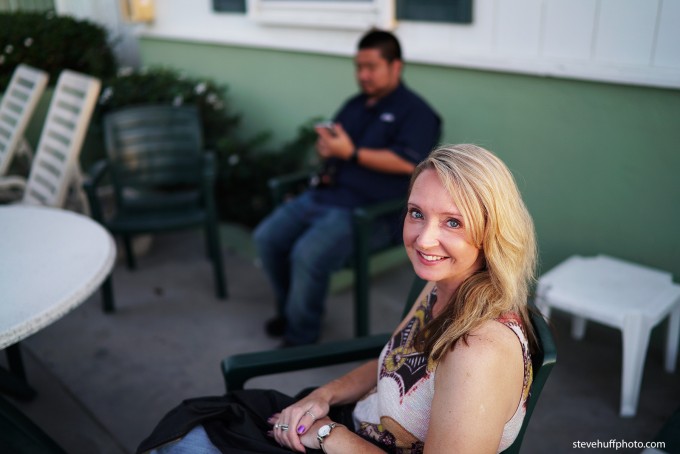 –
This one is at IS) 4000 and with this camera I consider that low ISO 😉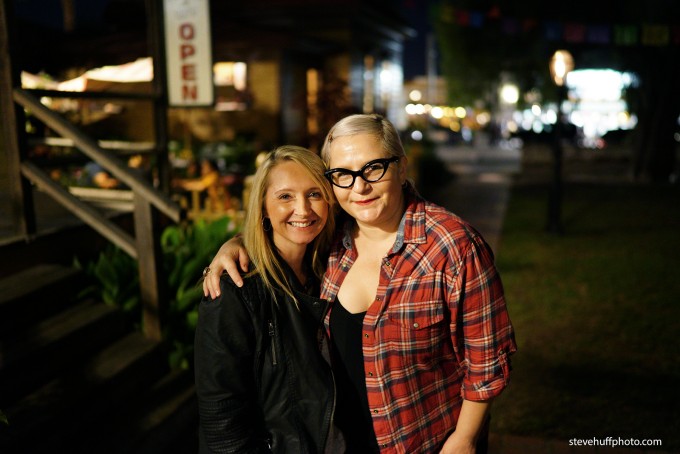 If you clicked on the above images and are on a large screen you will see the depth and pop of the files from this camera at lower ISO's. You can see more HERE if you missed my post last week.
ULTRA LOW LIGHT AND EXTREME HIGH ISO UP TO 409,600
So this is what this post is about, take a look at some extreme high ISO samples from the A7SII. All are OOC JPEGS, ZERO NR (turned OFF in camera so no noise reduction).
This 1st shot at 10,000 ISO  – well, it was 90% dark. My iPhone would have caught this as a black scene as would my GoPro I had. The A7SII cranked to 10,000 ISO without any Noise Reduction lit up the scene dramatically. It did NOT look anything like this in reality. It was dark. The lights in the BG were not lighting up the cemetery. The darker the scene, the harder it is for any camera to get a noise free image, but at 10,000 ISO and zero NR, no camera could match this under these shooting situations.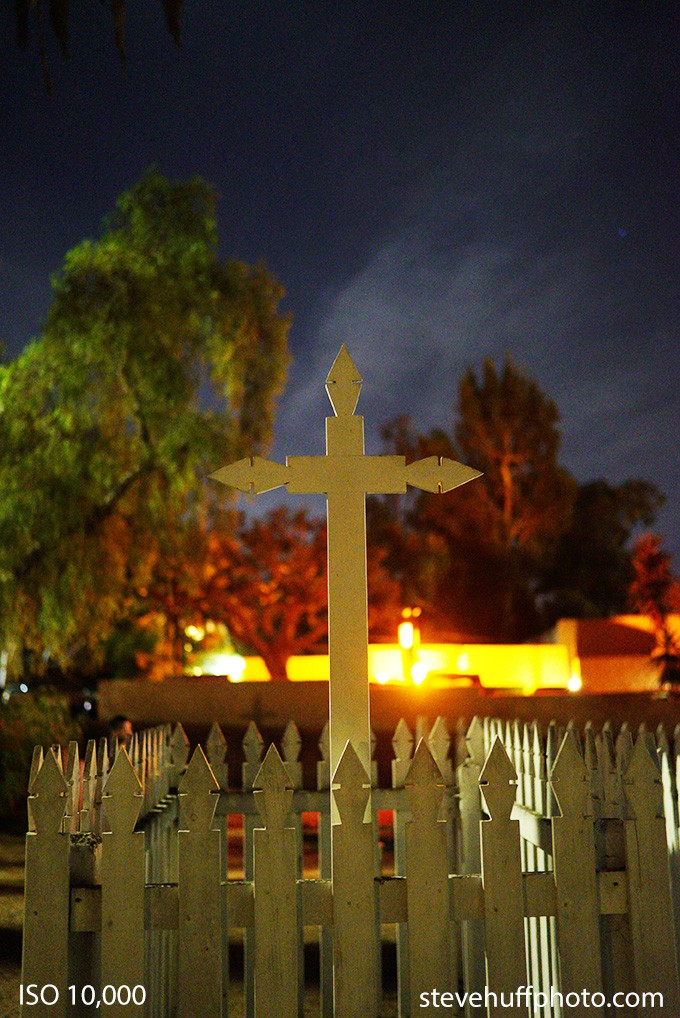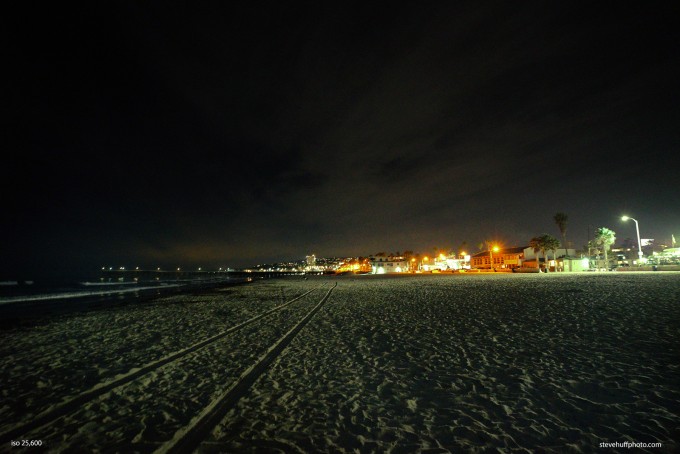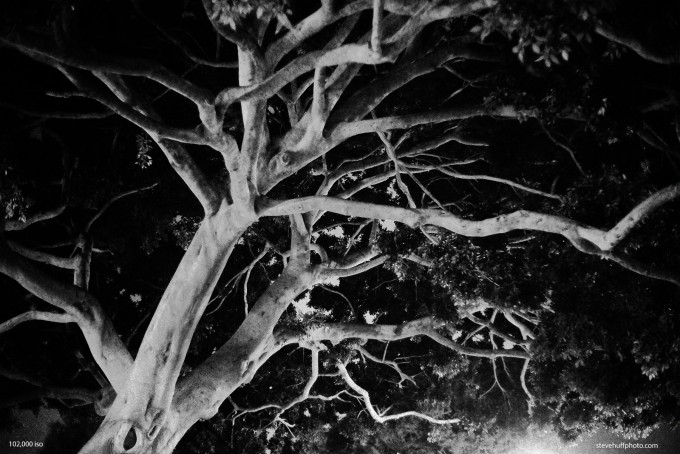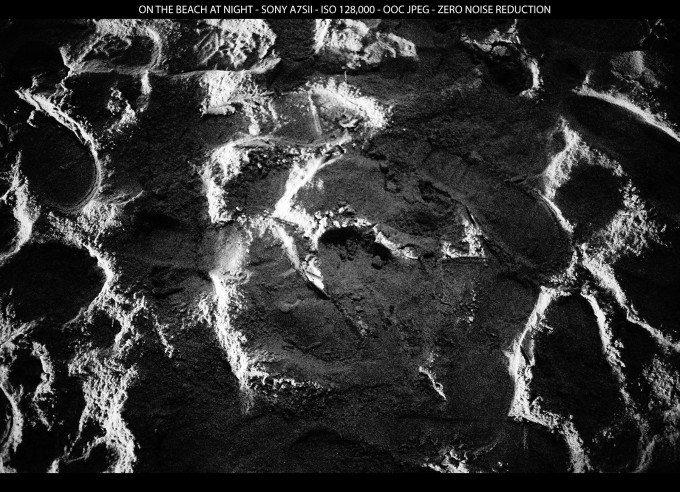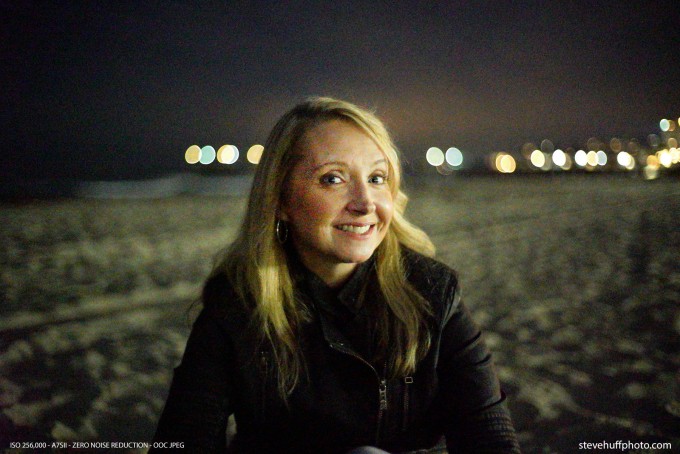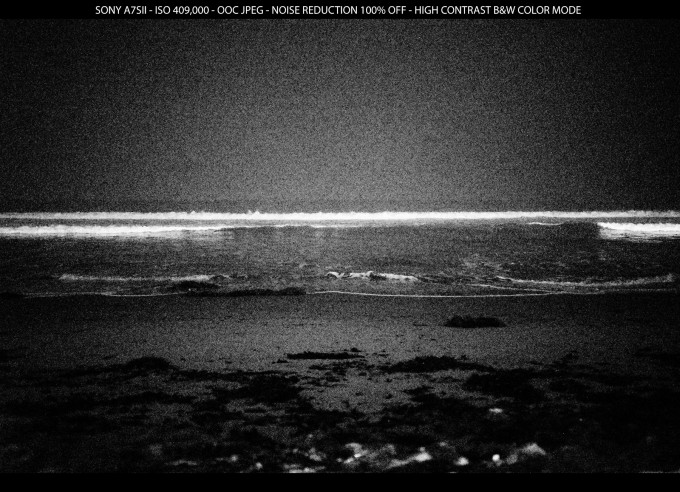 All images above should be clicked on to see them correctly. But the only light source on the beach was the moon. In person my GoPro would see nothing but blackness. No other camera would be able to see anything unless you had a tripod and a  long exposure. A friend of mine was shooting his A7RII at max ISO and it was looking good as well but the A7SII takes it further with capability to 409,600. With an ISO range from 50 to 409,600…just wow. Thats all I got.
You can order the A7S Mark II at B&H Photo HERE or Amazon HERE.
MORE TO COME IN THE NEXT 1-2 MONTHS:
Sony A7SII review
Sony RX1R II review
Leica SL Review
and more..
——————————————-

PLEASE! I NEED YOUR HELP TO KEEP THIS WEBSITE RUNNING, IT IS SO EASY AND FREEE for you to HELP OUT!
Hello to all! For the past 7 years I have been running this website and it has grown to beyond my wildest dreams. Some days this very website has over 200,000 visitors and because of this I need and use superfast dedicated web servers to host the site. Running this site costs quite a bit of cash every single month and on top of that, I work full-time 60+ hours a week on it each and every single day of the week (I received 200-300 emails a DAY). Because of this, I need YOUR help to cover my costs for this free information that is provided on a daily basis.
To help out it is simple, and no, I am not asking you for a penny!
If you ever decide to make a purchase from B&H Photo or Amazon
, for ANYTHING, even diapers..you can help me without spending a penny to do so. If you use my links to make your purchase (when you click a link here and it takes you to B&H or Amazon, that is using my links as once there you can buy anything and I will get a teeny small credit) you will in turn be helping this site to keep on going and keep on growing.
Not only do I spend money on fast hosting but I also spend it on cameras to buy to review, lenses to review, bags to review, gas and travel, and a slew of other things. You would be amazed at what it costs me just to maintain this website, in money and time. Many times I give away these items in contests to help give back you all of YOU.
So all I ask is that if you find the free info on this website useful AND you ever need to make a purchase at B&H Photo or Amazon, just use the links below. You can even bookmark the Amazon link and use it anytime you buy something. It costs you nothing extra but will provide me and this site with a dollar or two to keep on trucking along.
AMAZON LINK (you can bookmark this one)
B&H PHOTO LINK – (not bookmark able) Can also use my search bar on the right side or links within reviews, anytime.
Outside of the USA? Use my worldwide Amazon links HERE!
You can also follow me on Facebook, Twitter, Google + or YouTube. 😉
One other way to help is by donation. If you want to donate to this site, any amount you choose, even $5, you can do so using the paypal link HERE and enter in your donation amount. All donations help to keep this site going and growing!
 I do not charge any member fees so your donations go a long way to keeping this site loaded with useful content. Thank you!