Film Friday: Flamenco
by Dierk Topp
Hi Steve and Brandon,
This is a series of flamenco images. I took these images with the Nikon FA and T-Max 400 in 1987.
My wife loved flamenco, since she went to school and later she joined a small group and they danced just for fun and on small events in public.
The first images of my wife and a friend of the flamenco group are made in our living room with two soft boxes. Images 8 and 9 show the famous Swiss flamenco dancer Nina Corti dancing in the "Fabrik" in Hamburg, Germany. On these images the light was not easy. The lens could have been my 35-135mm or the 180/2.8 Nikkor.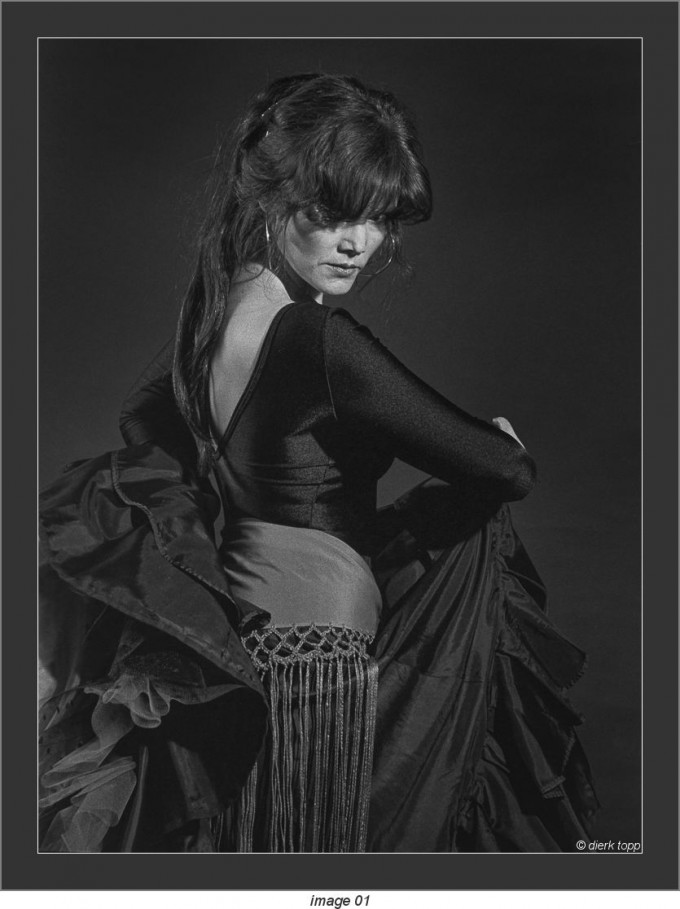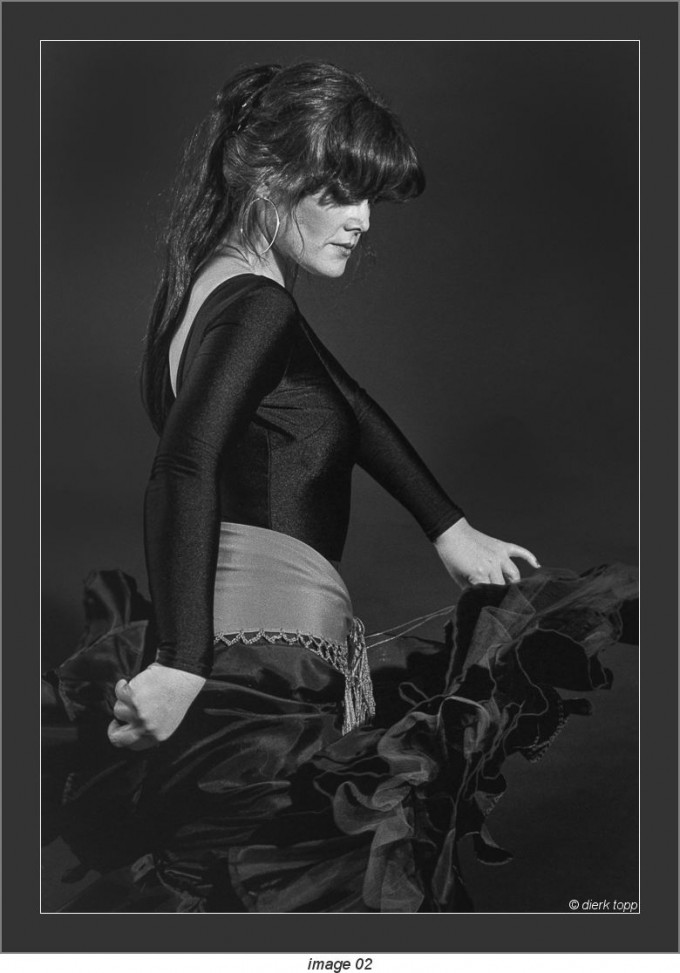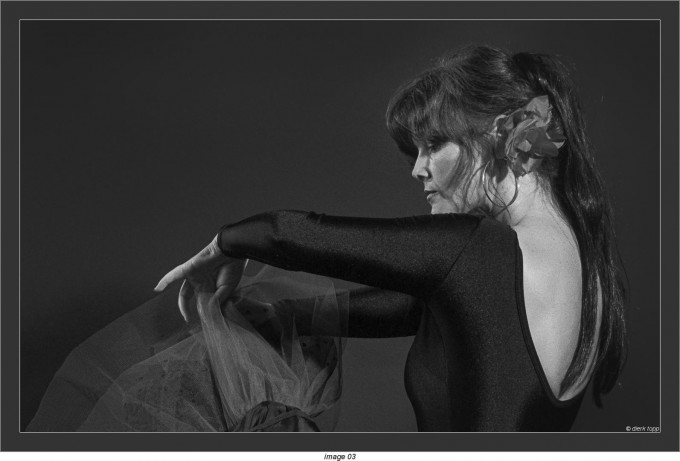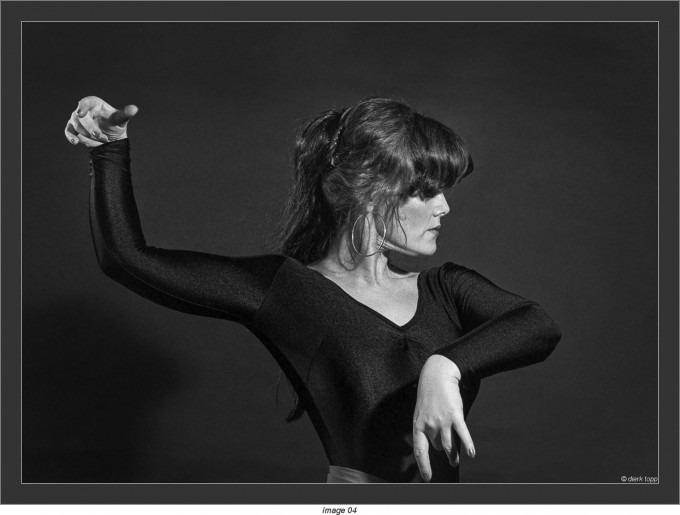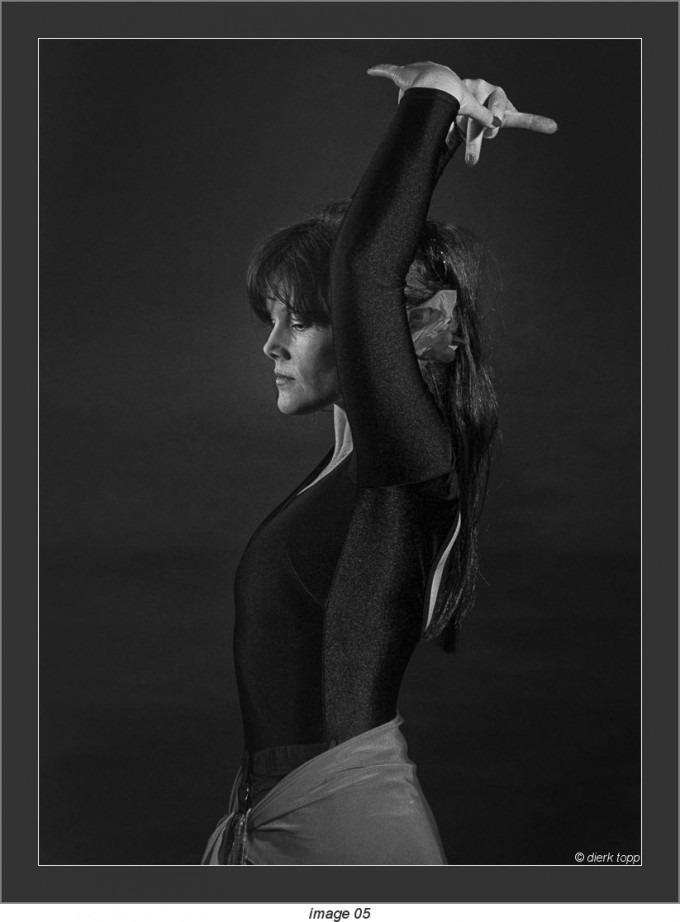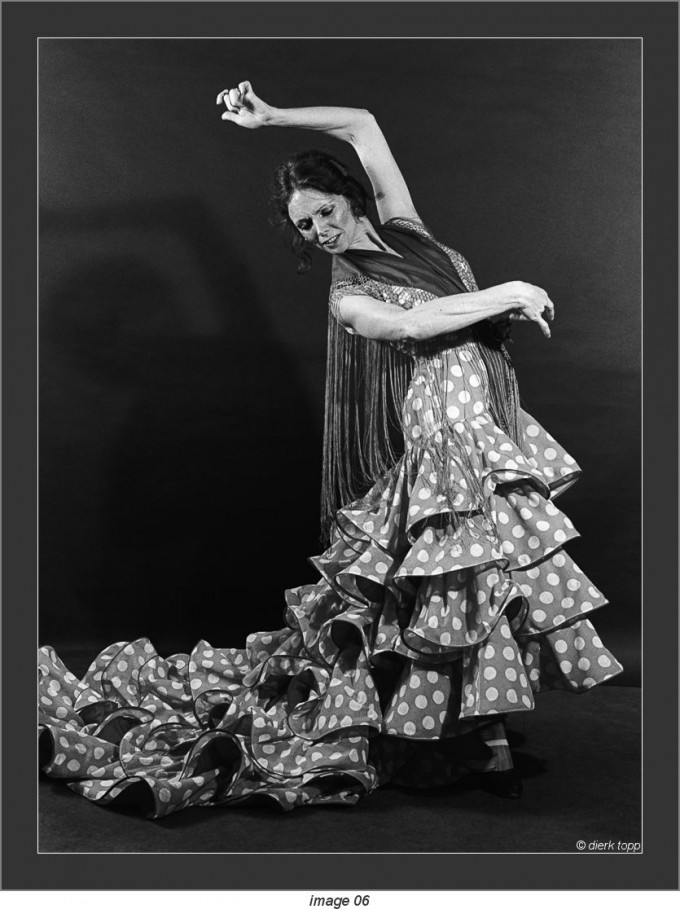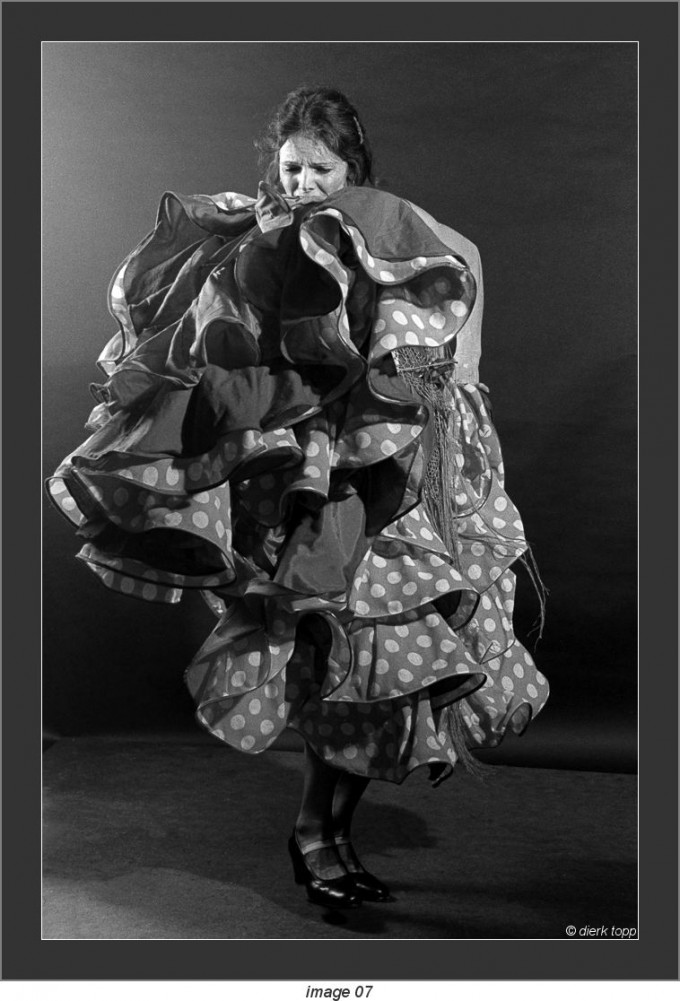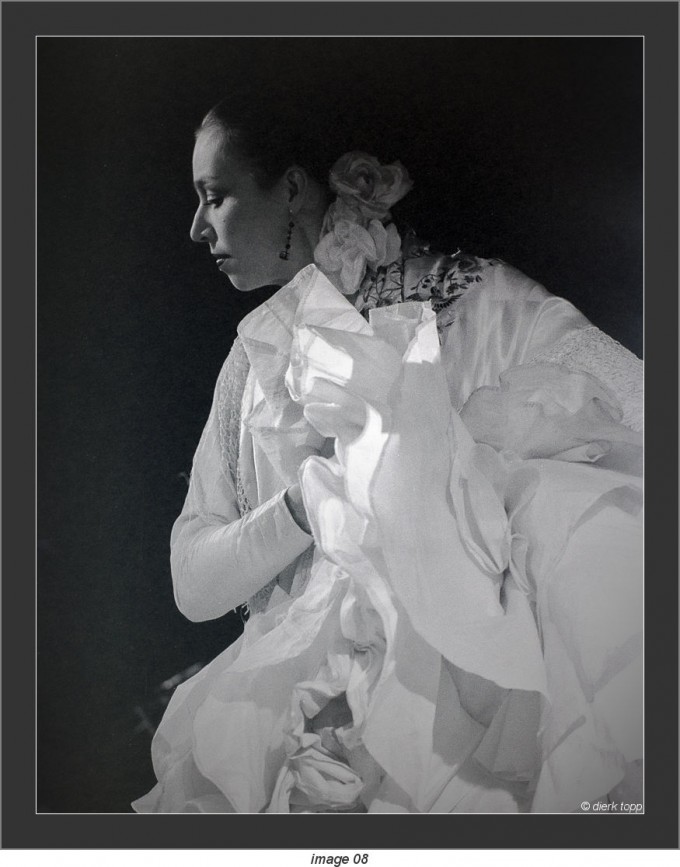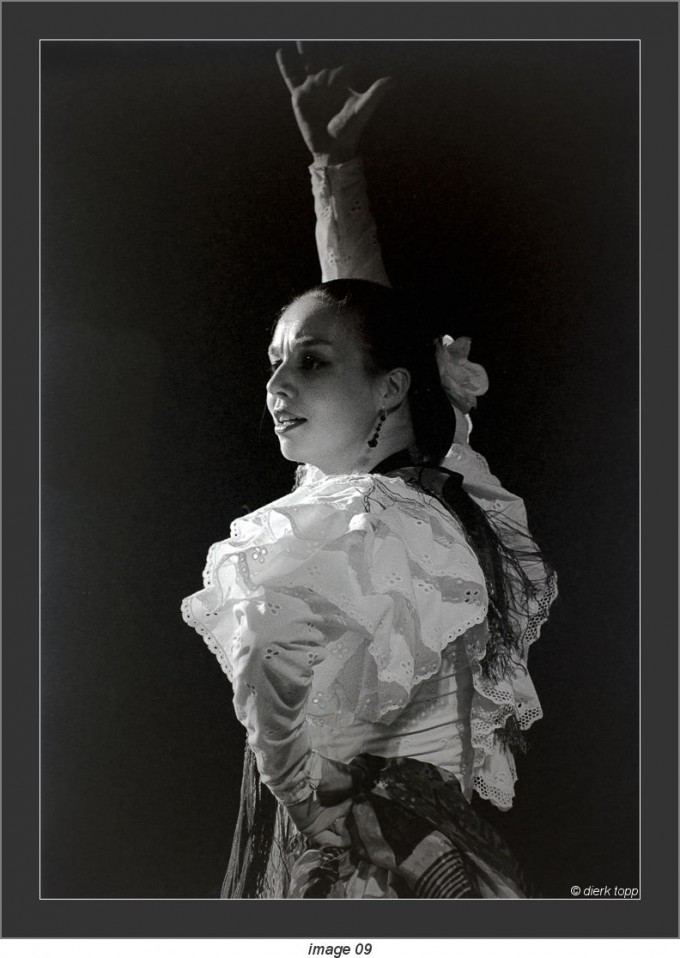 I digitized the images with the set up that you see on this last image: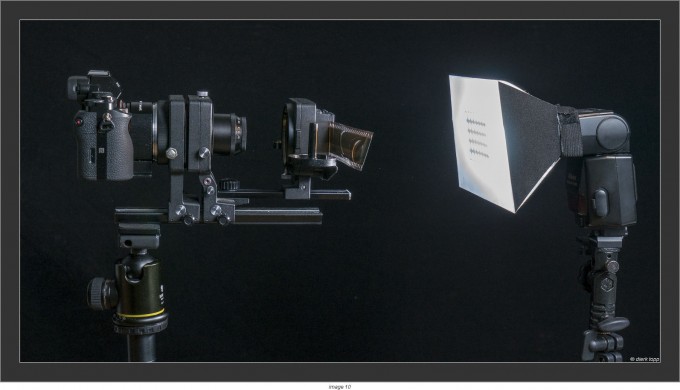 The Sony A7R with a Metabones adapter attached to a Nikon mount bellows with a Leica enlarging lens and a slide/film copy adapter. Light from a Nikon SB800 set on manual exposure. Today (for these images shown here) I use my A7RII with 42 MP = 5.300 DPI and a wireless TTL controlled Nissin Di700A flash. That makes it easy and I shoot a complete set of 6 negatives in about 20 seconds with perfect exposures. Processing with PS for inversion to positive and some cleaning and cropping and with Nik Silver Efex Pro for final B&W.
Dierk